No matter where you're from, travelling and studying abroad in Ireland can be tough for you as a student.
It's because of the hectic process and complex requirements that foreign universities have. Let's suppose you want to travel to Ireland to study; from where should you start?
It's better to get the basics right first, including enrolling in the right program, applying for a visa, arranging proof of affordability, and more.
Planning everything before your visit can help you enjoy your travelling and stay in Ireland without any worries.
Want to know what things you'll need to plan your trip to Ireland with instructions to follow? Here's a complete guide for studying abroad in Ireland:
Ireland − quick facts & figures
Ireland (also called the Emerald isle) is an island nation with a population of 4.9 million and an 84,400 km2 area. Being an island nation doesn't restrict it to fewer opportunities for study as it already has more than 18,000 international students.
The island of Ireland is comprised of the Republic and Northern Ireland. It has some of the top universities from global rankings and more than 5,000 study programs to choose from in Ireland's capital.
Dublin is considered the hub for international students, but that's not the only option. There are globally ranked universities in Cork and Galway. Dublin's Grafton street is also a favourite place for students to shop.
Are you ready to study abroad in Ireland? Apply before September, as the academic year starts from September to June.
Ireland is a nation famous for its hospitality and welcoming nature. Besides spending the cosy winter nights with delicious wine, you can also enjoy the signature drink – Guinness stout.
Additionally, Ireland follows the GMT zone and has a +353 calling code. That's some quick facts and information that you should know before you plan a trip. Let's hop onto our next section to discuss the educational details.
Education in Ireland − Dublin is the hub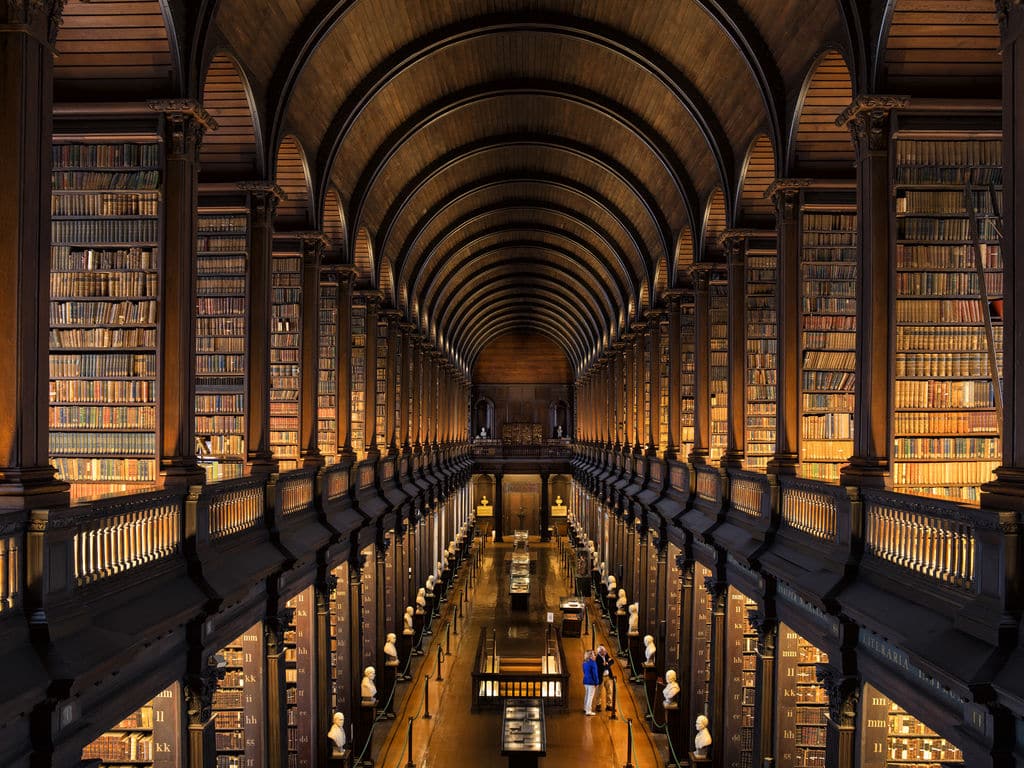 If you call Dublin the hub for international students, you're not wrong! Ireland has seven universities comprising more than 18,000 international students. The education system of Ireland is very much similar to – and inherited from – the United Kingdom.
Talking about the duration of programs, bachelor's degrees comprise three to four years, while master's degrees are a year long.
The doctoral degree comprises three to five years. If you want to pursue further post-doctoral degrees, there might be very few, but there are some opportunities available such as Trinity College Dublin.
For a bachelor's degree, you'll need to follow the online admission protocols, but for a Master's Degree, you'll have to submit an unplagiarised motivation letter and some documents.
"Paraphrasing in accordance with global standards and customised to requirements at each university has to be done by each applicant.
"It is advisable to use the plagiarism detector by PapersOwl to check the uniqueness and make sure you are not unintentionally using someone else's thoughts", said John Jefferson, an advisor on international education and a writer for PapersOwl.
He also mentioned that to study abroad; one should present a high-standard piece of writing.
Student visas − what you need to know
Ireland is a European Union (EU) member state, but the Schengen Visa doesn't hold any validity here.
You'll need to acquire an Ireland study visa, which is much easier to get than any other EU member state, Australia, the USA (and those having bachelor's degrees from American universities), and Canada.
Gather all the required documents, such as national identity cards, educational certificates, English proficiency certificates, and proof of affordability.
Do you know if your Irish visa will also be applicable to enter the UK? You can plan your short trips to Manchester, London, or the Dominican Republic while studying.
Accommodation costs − housing and living
The currency of Ireland is readily available in Euro, and you'll have no worries exchanging money. Something to bear in mind, in Northern Ireland, the currency is GBP.
If we talk about the cost of housing and living, the average expense for a student to live in Dublin is approximately $1000, except rent.
The monthly rent ranges from $600 to $1000 for student dorms. Student accommodation is not a problem in Ireland as you can get help in whatever city you choose to study in.
Tuition fees and scholarships − how much you'll pay
The tuition fees in Ireland depend on your origin and passport. If you're an Irish citizen or from the EU, EEA, UK, or Switzerland, the fee is set to approximately $3500, and if it's your first degree, the fee will be paid by the Higher Education Authority (HEA).
On the contrary, if you're from outside all the states mentioned above, the fee will not be paid and managed by HEA, and you'll have to pay between $17000 to $41000.
The fee for a bachelor's program is paid yearly or semester-wise, while for a master's degree, it is paid annually. Moreover, you can easily get educational scholarships in Ireland being awarded by the college or university at the time of the offer letter.
Language and culture − a bilingual country
Ireland has two main languages, English and Irish. Most people speak English as their first language, but Irish is spoken in some areas.
However, most of the educational programs are taught in English. The Irish language is closely related to other Celtic languages, Scottish and Welsh.
The Irish nation is bilingual and has a world-famous Ireland's own culture. Ireland has very little criminal activity, and the crime rate is very low.
The crime rates are higher in cities, but generally, Dublin has very low criminal activity. Ireland is a Catholic country but is becoming more secular with each passing day.
Application process − everything you need
The application process depends on your origin, passport, and university requirements. If you're from the EU, EEA, Switzerland, or UK, all you need to do is to apply through the Central Applications Office, for which the application fee is $40.
If you're not part of the countries mentioned above or states, then you'll need to submit the English proficiency certificate, and in some cases, IELTS is also mandatory. Moreover, entry requirements depend on the school or college you're applying to!
For the postgraduate and doctoral degrees, you'll need to contact the admission office and submit a motivation letter, academic transcripts, and CV to each university.
Programs − what's on offer
There are more than 18,000 international students in this country, and some of the universities have a global ranking.
Some of the most popular and best courses are language and literature, MBA, Social Sciences, Computer Sciences, Data Analytics, Accounting and Finance, and Biotech and medicine.
Conclusion
Studying abroad in Ireland is all fun and joy but also has some downsides. There are ten universities across the north and the south, and international students from all around the globe can choose one to become their Alma Mater.
As an international student, you might find it hard to settle for studies at first, but things will get easier with time as the Irish nation is very welcoming. If you are thinking of going overseas, consider at least a semester of studying abroad in Ireland.
Get featured on Ireland Before You Die
Do you want to get your Irish business more online exposure? Especially to those interested in travelling the best places in Ireland? Then why not get a dedicated feature on Ireland Before You Die. Find out more 
here.