If a trip to Ireland is on the cards, then the iconic northerly headland of Malin Head should not be overlooked. So, here are things to do in Malin Head and more tips that will certainly come in handy.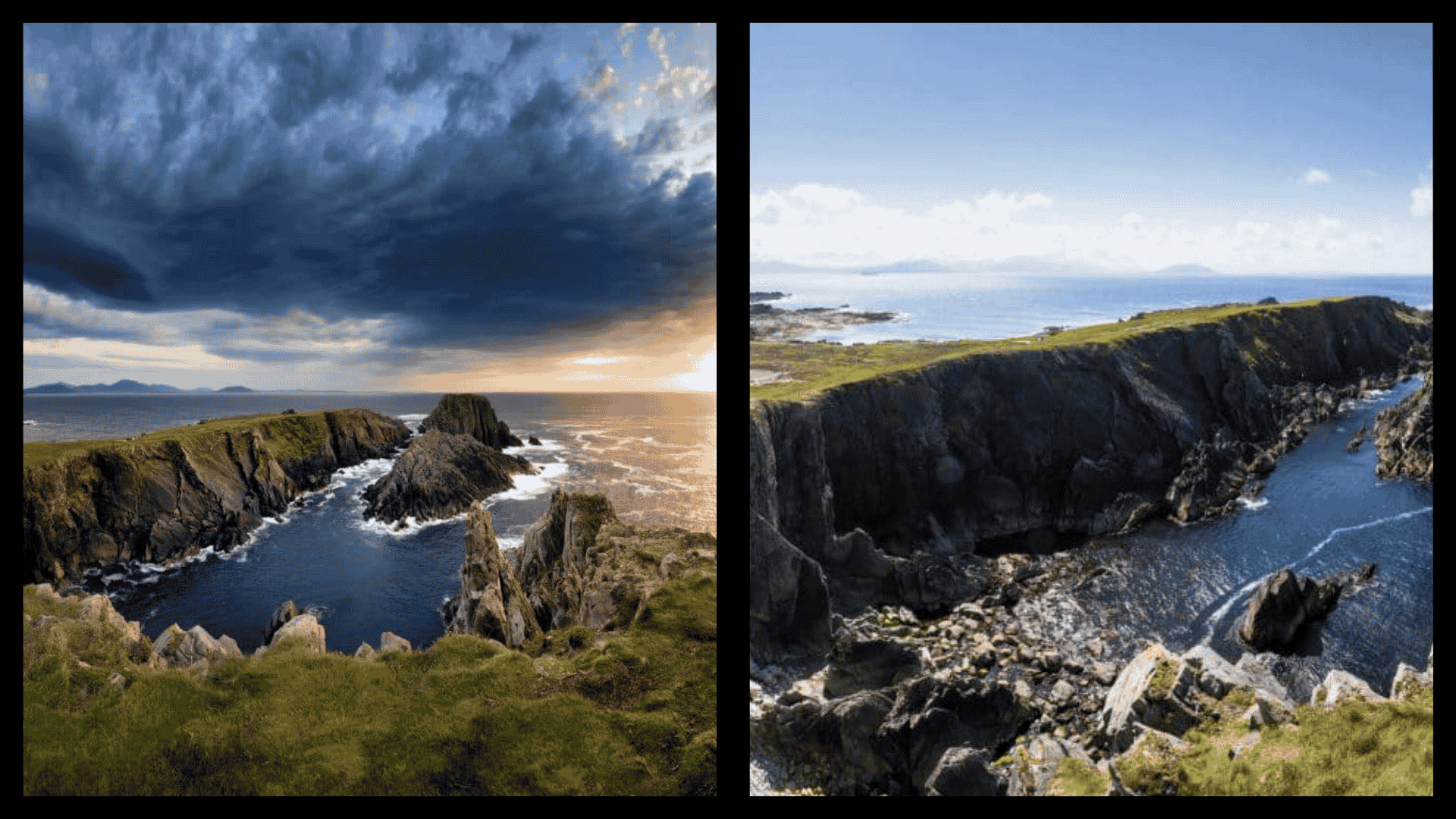 If Malin Head wasn't already on your Irish bucket list, it certainly will be after reading about the top things to do there.
It is, of course, located in the north of the Inishowen Peninsula and is actually the most northerly part of Ireland, situated in County Donegal, just 16 km (10 miles) north of Malin town and is one of the best places in Ireland to see the Northern Lights.
A trip to 'the edge of Europe', as it has been known, should absolutely be on the cards, especially if you have been captivated by the famous Wild Atlantic Way, considering Malin Head is just as rugged, wild, and oh so romantic.
County Donegal is renowned for its natural beauty. Still, this rugged peninsula takes this 'natural beauty' to a whole new level, and you will know exactly what we mean when you feast your eyes on these dramatic surroundings.
Things to do – plenty to see and do in the area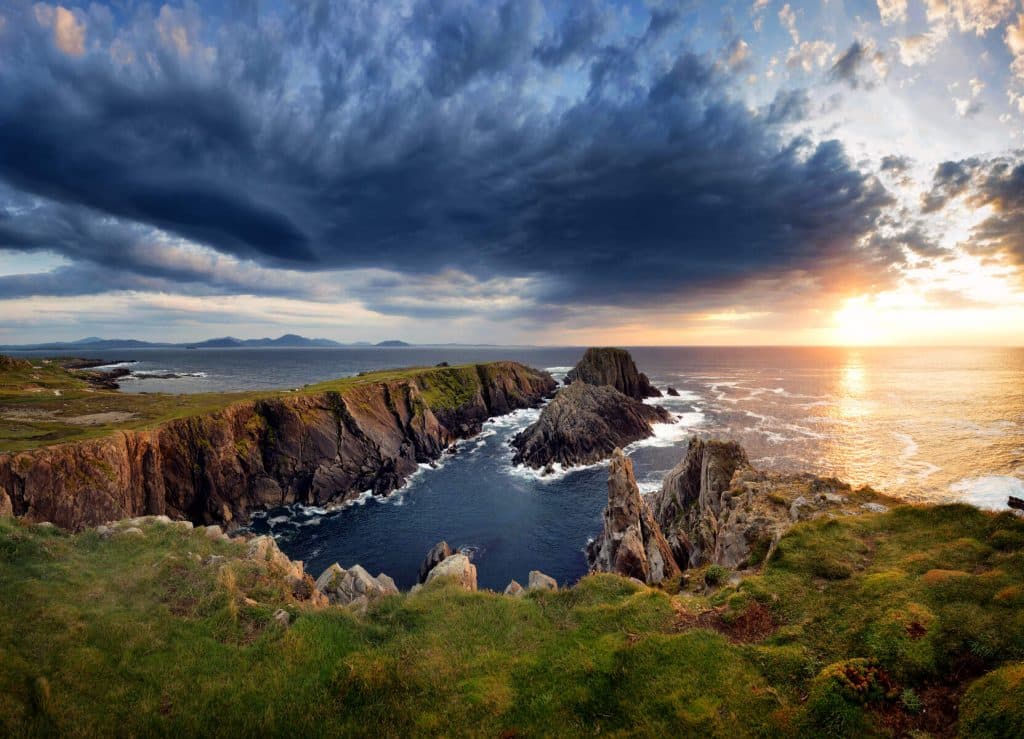 When it comes to things to do in Malin Head, you might want a little inspiration on where to begin. So, we're here to give you an overview of what you can do, where to stay, and a few tips and tricks along your way.
Discover wildlife
Malin Head is a perfect spot to do some bird watching. In autumn, you can see many types of seabirds such as gannets, shearwaters, auks, and skuas, making their way south for the winter.
This area is also home to a third of Ireland's eider duck population, and when it comes to sea mammals, you can regularly spot whales, basking sharks, dolphins, and seals in the waters here. It is truly one of Ireland's richest wildlife regions.
Go hiking
Hiking is a must-do when in the region, and there is a rewarding trail that leaves Banba's Crown (named after one of the mythical queens of Ireland) and passes by Hell's Hole and the natural arch known as the Devil's Bridge, which offers fantastic scenery.
This coastal walk is a huge attraction in Ireland, famed for its incredible views and historical significance. So, make sure to pack your hiking boots because this is one of the best things to do in Malin Head.
Lloyds Signal Station
Located on the northernmost point of Malin Head is a derelict building and radio station, known as the Lloyds Signal Station. There is also still an active weather station here, which transmits important weather data.
Visit the Star Wars location
Malin Head was the backdrop to the famous Star Wars saga, and if you find yourself here on 4 May, you can even attend the Malin Head Star Wars Festival.
While here, you can visit many other Star Wars locations on various parts of the Wild Atlantic Way after you've seen and done all the things to do in Malin Head.
Watch the Northern Lights
You may not have known this, but you can actually see the Northern Lights, also known as the Aurora Borealis, from this very spot. So, if you visit in the deep winter, you could be the lucky one to get the best view, so keep your eyes open.
Ballyhillion Beach
This unique beach, which is of huge geological importance because it is raised and full of semi-precious stones, is a top place to visit when in the region.
It is incredible to think that when you stand here, you are on the very last headland before Greenland, Iceland, and Canada.
As one of the most beautiful beaches in Ireland, this is a perfect place to relax, take in some sea air, start a hike, or take a long beach walk.
Where to stay – something for all budgets
There are many budget-friendly options for where to rest your head once you've done all the things to do in Malin Head. Here are a few:
This three-star hotel is located right in the heart of the stunning region. Guest rooms all have sea views, making this a perfect option for the area.
This four-star hotel is a great option for a bit of luxury when in the region and is a short 30-minute drive from Malin Head.
The beautiful Redcastle Hotel is ideally situated on the Inishowen Peninsula. It offers comfortable rooms, a spa, and an onsite golf course.
Top travel tips – things to consider when visiting Malin Head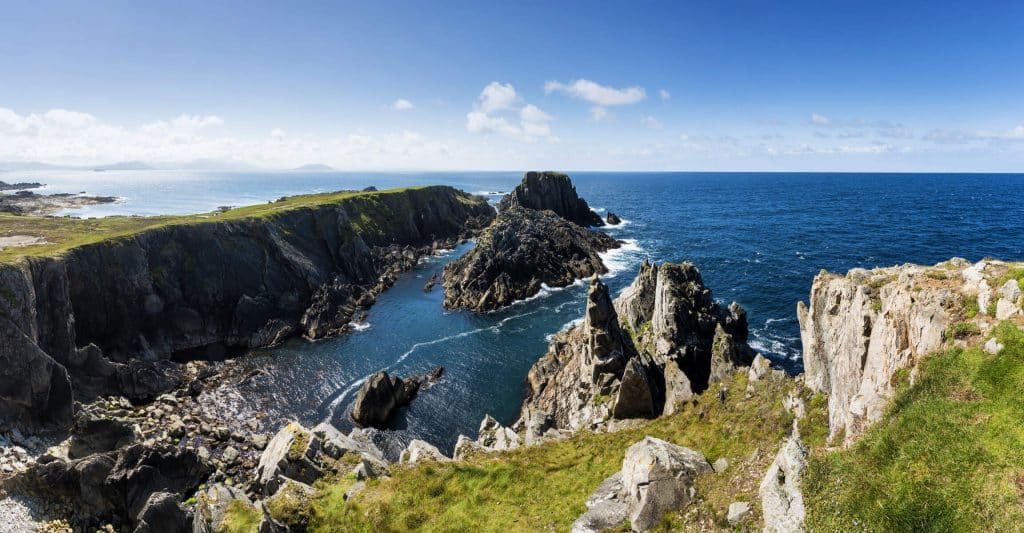 Before you head off on your trip to Ireland's most northerly point, there are a few things to keep in mind:
Keep your eyes open for the EIRE signs, which date back to war times and were used to alert aircraft that this was neutral Ireland.
Don't miss the tower of Banba's Crown, dating back to 1805.
Have a pint at Farrans Bar, the most northerly bar in Ireland.
Watch The Last Jedi (2016) before visiting to catch a glimpse of Malin Head through Hollywood's eyes.
Pack for all seasons, just in case, and have a fully charged camera at the ready.
Notable mentions
There are plenty of other things to see and do in County Donegal. Here are just a few:
Inishowen Maritime Museum & Planetarium: The Inishowen Maritime Museum & Planetarium is located at the Old Coast Guard Station. It is a great stop on a family day trip.
Inishtrahull Island: You can enjoy plenty of breathtaking coastal scenery from Malin Head in north Donegal. One such stunning view looks out over Inishtrahull Island.
Trawbreaga Bay: Home to some of the largest sand dunes in Europe, Trawbreaga Bay is just a short drive along the coastal road in County Donegal.
FAQs about Malin Head
What is Malin Head famous for?
Malin Head is famous for its fabulous scenery and for being the most northern point of Ireland.
Can you swim at Malin Head?
No. It would be very dangerous to swim here. However, there are plenty of beaches nearby where you can swim.
What part of Star Wars was filmed at Malin Head?
Rey and Chewbacca land the Millennium Falcon on a rocky outcrop on AHCH-TO at Malin Head.