Our Irish name of the week is Enya. Read on for the history of the name, different pronunciations and spellings, facts, and celebrities sharing the Irish name Enya.
Our Irish name for this week is the beautiful Enya. A name that most of you will already be familiar with because of a certain Irish singer with the same name.
But for those of you who aren't all that familiar with the name and its meaning and history, you've come to the right place. Today we'll give you a free crash course on all things related to Enya.
This amazing Irish name is one of the prettiest we've come across so if you're lucky enough to call it your own, we're jealous!
Read on to find out everything you need to know about the Irish name Enya.
Pronunciation – one of the easier Irish names to pronounce
Considering Irish names are notoriously tricky on the tongue for people not from here, Enya is a straightforward one that everyone should be able to pronounce correctly, and with ease.
It is spoken exactly as it's spelt, with a straightforward "En-ya."
There, that wasn't too difficult now, was it? We can all breathe a sigh of relief.
Different variations and spellings of the name – a versatile Irish name
We had a quick search around the web and found that there are actually a surprising amount of different ways that you can spell Enya.
If you like the sound of the Irish name Enya for your daughter but want to shake things up a little and go against the grain, then here are some alternative ways to spell the name Enya:
Ethnea, Ethlend, Eithne (this one's very popular), Ethlenn, Ethnen, Ethnenn, Eithene, Ethne, Aithne, Ena, Edna, Etney, Eithnenn, Eithlenn, Eithna, Ethna, Edlend, and Edlenn.
These are just the variations of this beautiful name, but we're sure there are plenty more out there. Feel free to have a look around for yourself and let us know which is your favourite.
Meaning and history – where does the name come from?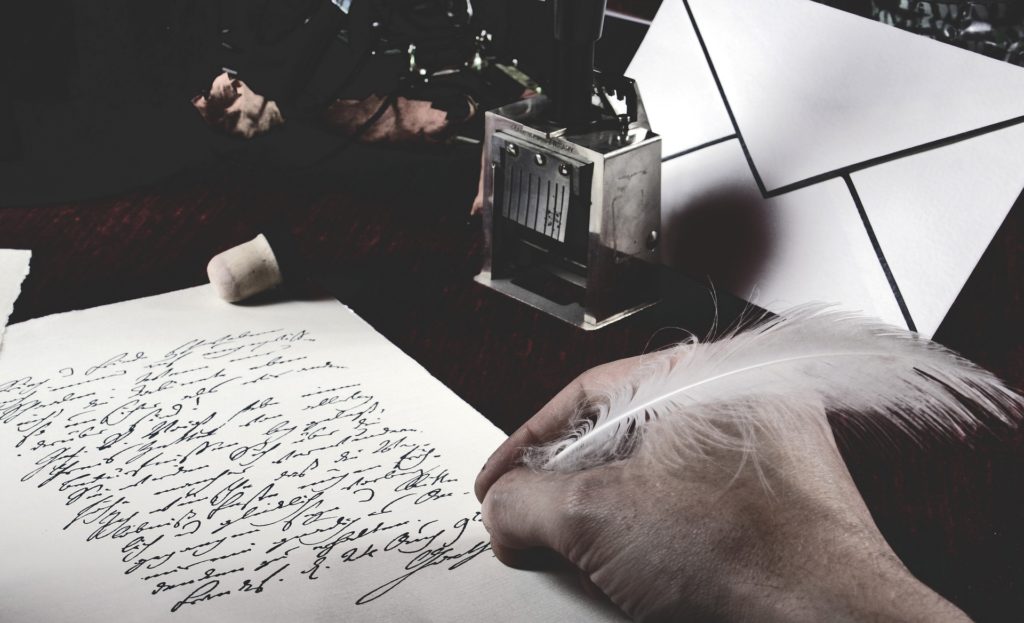 Enya, or Eithne, means "kernel of a nut or seed", but it may also be related to the name Aidan, meaning "little fire".
In Irish history, there are at least nine St. Eithnes. One 6th-century St. Eithne was none other than the mother of St. Columba, the Irish abbot and missionary evangelist who is credited with spreading Christianity in what is now Scotland.
It is said that before the birth of the 6th-century St. Eithne's son, an angel appeared to her displaying a colourful cloak, which was covered with beautiful red roses.
When St. Eithne tried to reach out for the cloak, it rose into the air and spread out, floating over land and sea until it came to rest upon the hills of a distant land.
This vision was to symbolise that her son would become a great traveller and win the family distinction and honour.
Enya is an incredibly popular name in Ireland, and it's a name that has been borne by a variety of historical and legendary figures.
Ancient figures – a historic name
In Irish mythology, Ethinu was the daughter of the three-eyed giant Balor, champion of the Fomorians; and mother of Lug, one of the most prominent Gods of Irish mythology.
There were the two Leinster saints, Eithne and her sister Sodleb, who were supposed to have flourished in the 5th-century.
We also have Eithne, who was the daughter of the King of Alba, and wife of the High King Fiacha Finnofolaidh.
Is it just us, or are all these ancient names giving you serious Game of Thrones vibes?
Modern Enyas – 21st-century Enyas
Bringing things forward to the 21st-century, there is, of course, the single-most popular Enya, which is the famous Irish woman and Irish singer Enya, whose haunting vocals can be heard on the classic song, 'Only Time'.
Enya's song 'May it Be', used during the credit roll of the final The Lord of the Rings film, also deserves a mention as it is a beautiful song with tear-jerking vocals.
There was also Eithne Walls, a physician and former dancer who danced with the popular Riverdance group on Broadway, and who tragically lost her life on the Air France Flight 447 crash of 2009.
There we have it, a mini-crash course of the Irish name Enya. If this is your name, congratulations! Your parents clearly had good taste.