Whether you're planning a trip to the historic Walled City or you're just thinking of binge-watching Derry Girls on Netflix, you might want to take a 'juke' at these Derry slang phrases before you do.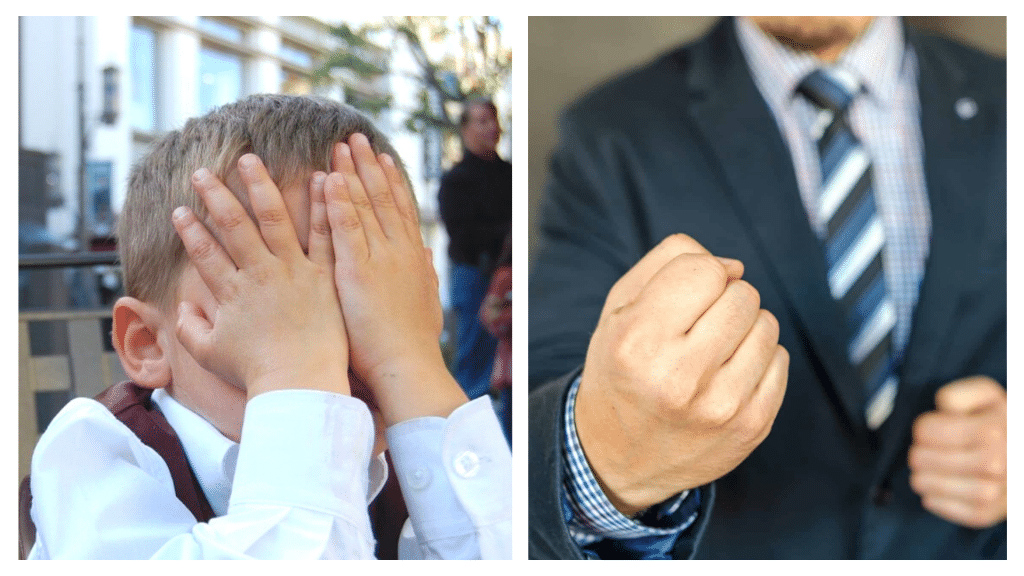 Derry is a historic city situated in the northwest corner of Northern Ireland on the border with County Donegal.
Known for its 17th-century city walls, its thriving arts and cultural scene, its iconic Halloween festival, and, of course, the hit Channel 4 sitcom Derry Girls, there are plenty of reasons to visit Derry.
Still, before you visit, you might want to brush up on the local lingo to allow you to seamlessly communicate with the locals. So, here are 20 mad Derry slang phrases that only make sense to locals.
20. Ready for the hills – pushed to breaking point

Credit: pexels / Pavel Danilyuk
Maybe you've had a stressful day at work, or the kids are acting up, and you just can't cope with it anymore. In that case, you might say that you're "ready for the hills".
19. A dose – a silly person
We all know someone who is completely harmless but is just a bit senseless. Well, in Derry, they'd be referred to as a "dose".
18. Broke to the bone – embarrassed
If you went out last night, had a few too many drinks, and did something embarrassing that you wish you could erase from everyone's memory, you might say you're "broke to the bone".
17. Say nothin' til you see Claude – a reference to Derry solicitor Claude Wilton
This is one of the most specific mad Derry slang phrases that only make sense to locals.
Claude Wilson was a legendary Derry solicitor known for championing the underprivileged. In the past, the advice given to those who have got themselves in bother was "say nothin' til you see Claude".
16. Bars – gossip

Credit: pexels / Ketut Subiyanto
In typical Irish fashion, everyone wants to know everyone else's business. So, if someone is asking for the latest news or gossip, they might say, "any bars?".
15. Juke – a quick look
If your car is making funny noises and you want to find out what the problem is, you might as your neighbourhood mechanic to have a "juke" at the engine to see what's going on.
14. Startin' – provoking an argument

Credit: pexels / Lukas
Someone says something offensive to someone else. Their response might be, "are you startin'?". Person one might decide to backtrack to salvage the situation, or else they might start a full-on brawl.
13. Gunk – disappointment
If someone gets some unexpected disappointing news, they may refer to it as a "quare gunk".
12. Red/brown ding – red/brown sauce

Credit: commonswikimedia.org
No meal in Northern Ireland is complete without a generous helping of either red (ketchup) or brown (honestly, we don't know) sauce. In Derry, however, you won't hear the word sauce, but rather "ding".
11. Lock – an amount of
So, you're going to the shop looking for some tea bags. You go to ask the shopkeeper if they keep any, and they reply, "Aye, we have a lock of different teas over there."
10. Bake – face

Credit: pexels / Rafael Barros
One of the mad Derry slang phrases that only make sense to locals is the use of the word "bake". And no, they're not talking about cakes.
If you're looking angry or upset, someone might ask why you have such a "sour bake on ye'".
9. Do you mind? – do you remember?
"Do you mind the time we all went to Portrush for the day, and Paddy had a few too many to drink and threw up on the roller coaster?"
Diverging from the popular meaning of this phrase elsewhere meaning, "do you care?", "do you mind…" in Derry actually means, "do you remember?"
8. Jammy – lucky
Often followed by expletives, someone who is very lucky is often referred to as "jammy".
7. Up a tree in Rosemount – when you don't know where someone/something is
If you've spent any time in Derry, then you'll have definitely heard this phrase thrown about from time to time.
"Up a tree in Rosemount" is used to say you don't know where someone or something is.
6. Foundered – cold

Credit: Pixabay
A pretty common phrase across the whole of Northern Ireland, you'll often hear people say they're "foundered" when they're cold,
5. Cat – not good
Truthfully, this saying can have a number of meanings, such as "that's not good", "that's ridiculous", or just as an expression of disbelief.
4. Thingamajig – something you can't remember the name of

Credit: Pixabay
Sometimes it's hard to remember the actual names of things (particularly the remote control for the TV). So, if you've forgotten the name of something you're talking about, then just call it a "thingamajig".
3. Bat in the mouth – punch to the face
Say someone has annoyed you, and you just want to punch them in the face. In that case, you might say, "I'd love to give him a bat in the mouth".
2. Rare duck – unusual person

Credit: publicdomainpictures.net
An endearing term for someone you think is a bit mad. "Awk, we love cousin Jack, but he's a bit of a rare duck".
1. Wee buns – easy
Topping our list of mad Derry slang phrases that only make sense to locals is "wee buns", which means "easy".
This saying is similar to saying that something was a "piece of cake".
If you liked this article, check out our articles on Galway slang, Armagh slang, and more.