Looking for fun and unique date ideas in Belfast? Look no further.
Belfast has loads of potential when it comes to date ideas. Whether you're more of an outdoorsy dater or a pint and meal kind of couple, this list has something for everyone.
From typical date ideas with a twist to some of Belfast's newest and most exciting activities, let's take a look at the top ten fun date ideas for couples in Belfast.
10. Go for a picnic in Ormeau Park – a cute and affordable date idea
Ormeau Park is certainly one of the most beautiful parks in Belfast.
As the summer months approach, a picnic on the fresh-cut grass amongst the stunning trees and, most likely, some buskers at the bandstand providing free entertainment is a fantastic date idea for couples in Belfast.
Pack a picnic blanket, some snacks, a barbecue, and your drink of choice, and this makes for a fun and affordable date night just ten minutes up the road from the city centre.
Address: Ormeau Rd, Belfast BT7 3GG
9. Scrapyard Golf in Glengormley – a super cool date spot
Another one of the top ten fun date ideas for couples in Belfast is playing the 21-hole crazy course at Scrapyard Golf in Glengormley.
Just a 15-minute drive from the city, the mini golf course is made up of an amalgamation of crazy, fun, and exciting scrappy bits to make up the holes, from old ambulances to whiskey barrels and so much more.
Address: Unit 6, 11 Glenwell Rd, Glengormley, Newtownabbey BT36 7RF
8. Grab drinks at the Jeggy Nettle before a bite to eat at ORTO – the prime date idea
ORTO is one of the best and newest pizza places in Belfast, and it's a great spot for date night.
At ORTO, they don't take reservations, so put your name down, and while you wait, walk up the road to the Jeggy Nettle pub – one of the best dog-friendly pubs in Belfast – for some music and drinks while you wait for your table.
This is the recipe for an excellent date night in Belfast.
Address: 11a Stranmillis Rd, Belfast BT9 5AF
7. Try one of Belfast's escape rooms – get locked up together
One of the most fun date ideas for couples in Belfast has to be trying out one of Belfast's fantastic escape rooms.
From the Game of Thrones–themed escape room, GoT To Escape, to the Titanic, Prison Island, and so many more, what better way to spend an afternoon with the one you love than locked in a small room together trying to escape?
6. St. Georges Market – a great way to spend the day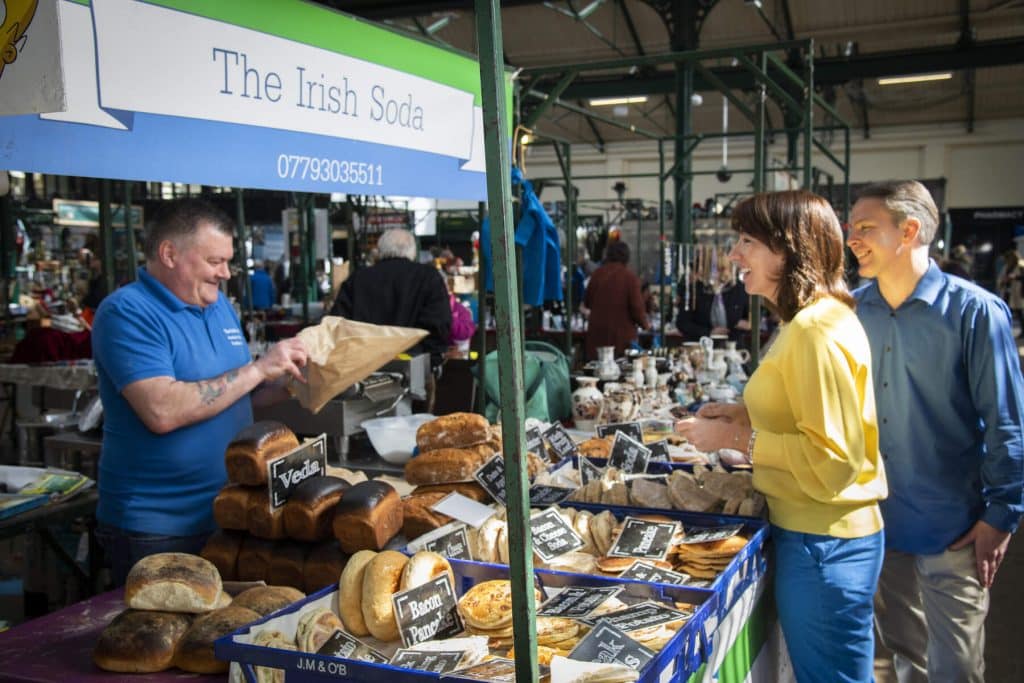 One of the most fun ways to spend a morning or afternoon in Belfast is browsing the stalls at St. George's Market.
With live music playing Friday to Sunday from morning to afternoon, checking out the different stalls and grabbing a bite to eat at St. Georges Market is a cute and fun way to take your loved one out on a date.
Address: St George's Market, East Bridge St, Belfast BT1 3NQ
5. Axe Throwing – get rid of any tension
One amazing date idea and a phenomenal way to get rid of any pent-up anxiety or tension is axe-throwing. This is a really fun activity to do with a group or a thrilling date because it really gets the adrenaline pumping!
Held at Cityside Retail Park, there's also mini golf and Belfast's VR Arcade right in the same space too. This way, you can turn your whole day into an action-packed date day.
Address: Cityside Retail Park, 100-150 York St, Belfast BT15 1JH
4. Cocktails and dinner at Bootleggers – one of our favourite date ideas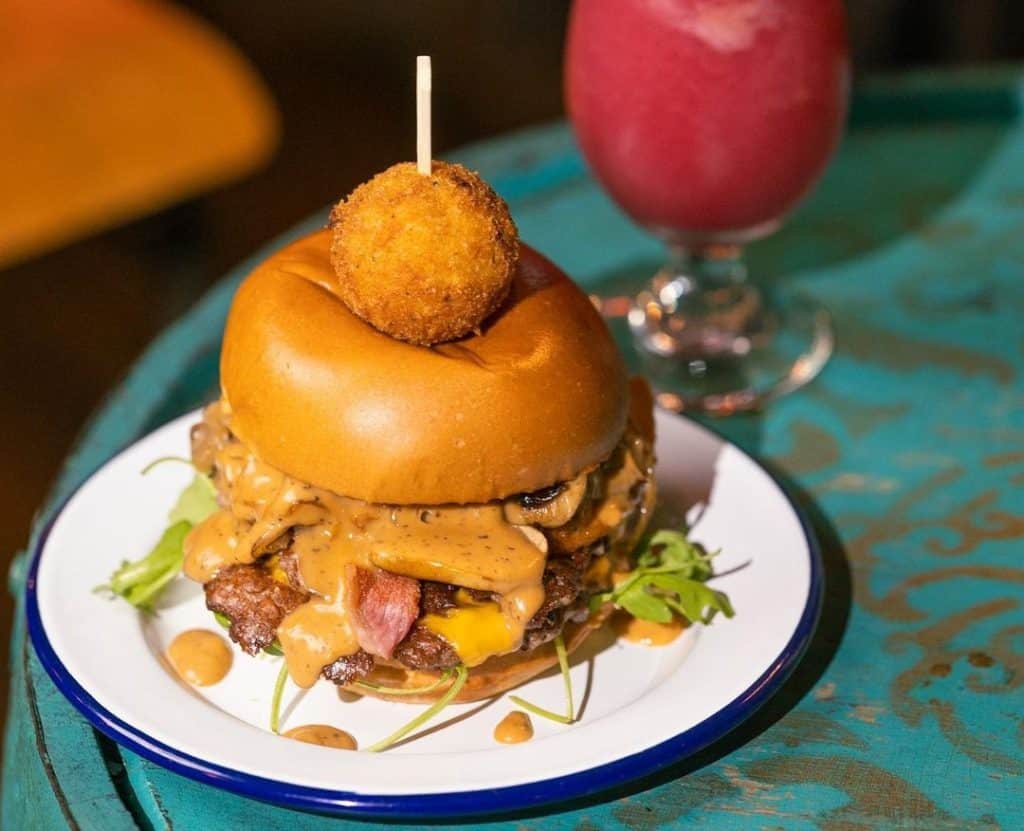 Bootleggers is one of the best casual bars in Belfast, and it's a fantastic spot for any occasion, especially date night.
Bootleggers always has great music playing, and the food and cocktails are no-fuss yet absolutely outstanding.
Make sure to head down to Bootleggers early to put your name down for a table because it's always packed!
Address: 46 Church Ln, Belfast BT1 4QN
3. Bowling and amusements at Hollywood Bowl – the classic date idea
Odyssey Bowl, now known as Hollywood Bowl, has recently undergone an amazing transformation. Grab some food and a drink, and take on the alley for one of the most classic date ideas in the city.
After your games, head upstairs and take on the many amusements. This is almost more fun than the bowling!
Address: The Odyssey Pavillion, 2 Queens Quay, Belfast BT3 9QQ
2. Cabaret Supper Club – for dinner and a show
For tasty food and fantastic entertainment, Cabaret Supper Club is one of the most fun and unique date ideas in the city.
Get your glad rags ready and come dressed to impress because Cabaret Supper Club will not disappoint.
Address: 44 Upper Arthur St, Belfast BT1 4GH
1. Cocktails and a movie at The Avenue – a romantic, old-timey setting
The Avenue is the newest addition to Belfast's cinema scene, and it's certainly a fantastic option for date night.
With a range of incredible cocktails and dishes brought right to your seat, this is one cinema date night with a difference you need to try.
Address: Castle Court Shopping Centre, Royal Ave, Belfast BT1 1DD