Ireland is packed full of charming places, and here are just a handful of the cutest spots around the country.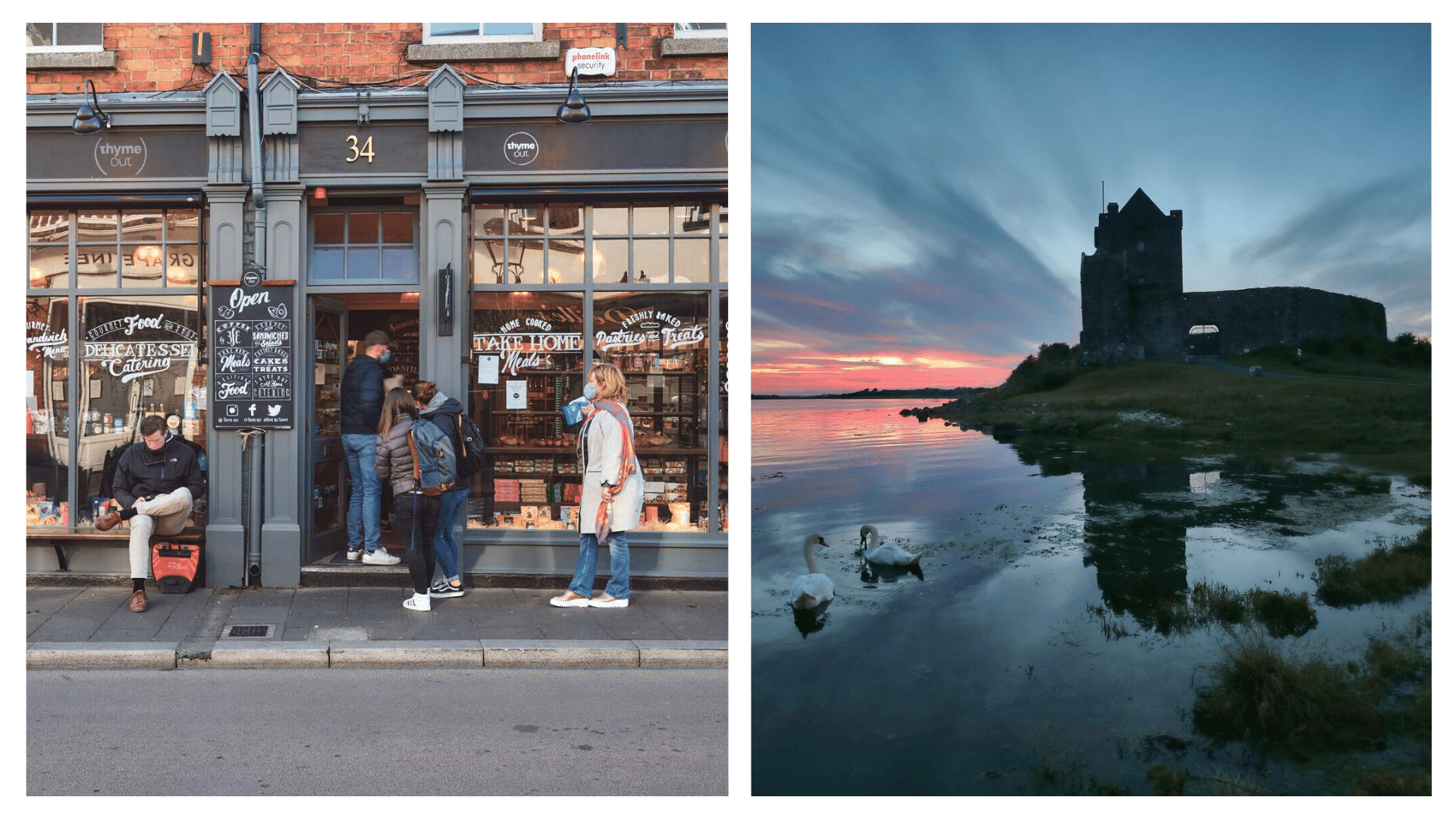 Ireland is certainly not short of stunning places, which is probably one of the top reasons it is a sought-after destination.
From cute fishing villages and quirky towns to fabulous national parks, Ireland is home to some of the most iconic places, which make it a wonderful and diverse country to explore.
If you want to see some of the most iconic Irish spots, then add these ten cutest places in Ireland to your travel bucket list and be prepared to be amazed.
10. Westport, County Mayo – a charming gateway to the west
Westport is a bustling town in County Mayo, well known for its excellent eateries and authentic Irish pubs, which feature regular live music, but it doesn't stop there.
This gorgeous town is a dream to wander around, with its pretty stone bridge, colourful houses, and scenic location close to the ocean.
9. Dunfanaghy, County Donegal – one of the cutest places in Ireland
Ireland has plenty of hidden gems, and Dunfanaghy is undoubtedly one of them. This Donegal spot is one of the cutest places in Ireland.
Dunfanaghy oozes a cosy yet relaxed vibe, a stunning coastal landscape, and the consistent sound of the crashing waves, all of which add to its wholesome charm.
8. Keem Bay, County Mayo – one of the best bays in the country
Keem Bay may not be a hidden gem, but that does not mean it is worth visiting.
People travel worldwide to this stunning location on Achill Island for its turquoise-coloured waters, steep, twisty roads, and abundant wildlife that thrives in the region, making it a gorgeous Irish destination.
7. Carlingford, County Louth – an area of outstanding beauty
This coastal town is one of the most scenic places in the country, well known for its astounding natural beauty, tranquil atmosphere, and cobbled streets.
Pair this with the chance to undertake several outdoor activities and wander the many cute boutique stores, and you've got yourself one of the cutest places in Ireland.
6. Kinvara, County Galway – one of the country's most unique places
This iconic and charming village in Galway Bay is one of the most beautiful locations in the country.
With its unique limestone landscape, which adds to its wild and rugged personality, Kinvara is consistently chosen as a base for exploring this incredible region of Ireland, so don't miss this one!
5. Killarney National Park, County Kerry – a place with so much beauty
Killarney is a fantastic city to explore in its own right. But one of the cutest places in Ireland has to be Killarney National Park, which is just a dream to explore.
With the scenic Gap of Dunloe, Torc Waterfall, and traditional jaunting cars, this park is one place that visitors remember for years to come.
4. Dalkey, County Dublin – a must-see area of Dublin
Dalkey is an affluent suburb in the south of Dublin, which is well known for being home to some of the country's most expensive property. When you visit, you will understand why.
Known as 'the Dublin Riviera', this great area has unsurpassed views over the Irish Sea, fantastic coastal walks, and a beautiful heritage town to explore.
3. Cong, County Mayo – a serene village by the lakes
Not only is Cong famous for being the location of the movie The Quiet Man, but it is iconic for its position between two leading Irish lakes, with a stream flowing beneath the town.
With many glorious historical monuments to see and tranquil surroundings to soak up, Cong is a stunning place to visit.
2. Kinsale, County Cork – a top spot on the Wild Atlantic Way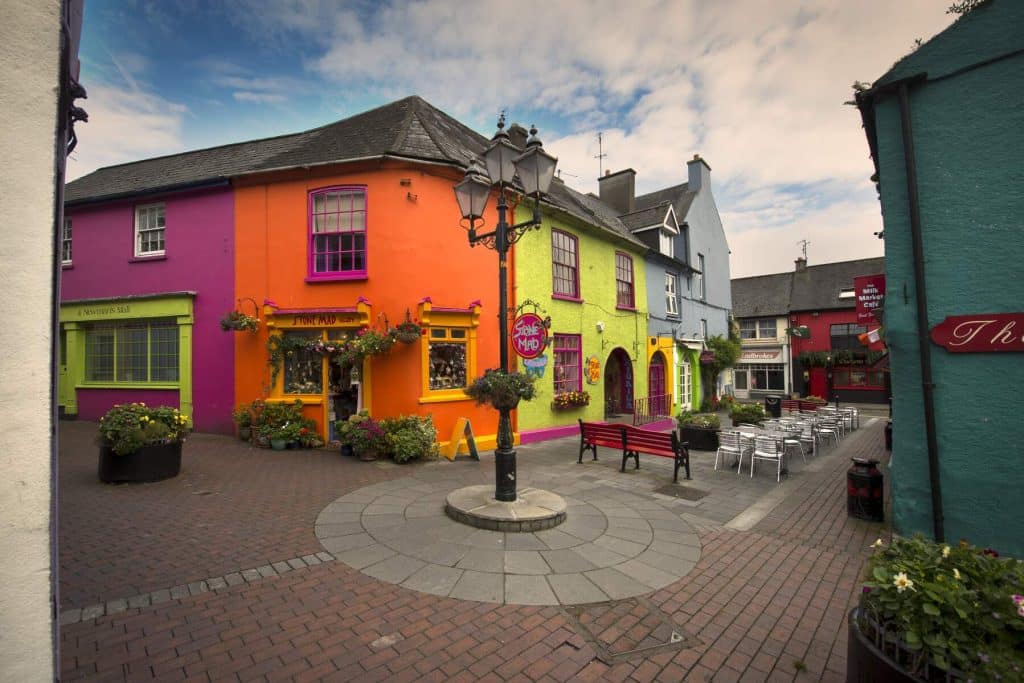 One of the cutest places in Ireland is Kinsale in County Cork. We are sure that you'll instantly agree when you feast your eyes on its quirky, colourful shopfronts, narrow streets, and gorgeous harbourfront.
This charming town in West Cork oozes character and is a place you cannot overlook when exploring the region.
1. Allihies, County Cork – located on the glorious Beara Peninsula
Located on the western tip of the wild and beautiful Beara Peninsula, Allihies is one of the most picturesque towns on the island.
With its colourful houses and outstanding natural beauty, this town has many historical sites, natural attractions, and a rich history, which makes it a true gem to see.
So, there you have the top ten cutest places in Ireland, which have to be seen to be believed. And there are plenty more where that came from.