We're bringing it back to what Christmas is all about! Here are ten amazing Irish charities to help out this Christmas.
Are you looking to give back this Christmas? If so, here are ten amazing Irish charities to support this Christmas.
A countless number of people around the world are enamoured with Ireland. They are drawn in by the seas, mountains, and fields of green. What's not to like?
Unfortunately, like all countries, Ireland has its fair share of issues. The housing crisis leaves thousands on the brink of homelessness, and the Irish mentality of 'not making a fuss' places mental health at an all-time low.
On the other hand, Irish people are known for being friendly and generous. Let's mirror that generosity by learning more about just ten of the amazing Irish charities to help out this Christmas.
10. Simon Communities – preventing homelessness
The Simon Communities have branches all over Ireland to provide help and accommodation services for people experiencing homelessness or those at risk of becoming homeless.
"We believe that everyone should have fair access to safe, secure, and affordable housing," reads the webpage of the Cork Simon Community.
This charity is appealing to families, communities, and companies to raise money by hosting a Christmas jumper day at home, school, or work this festive season.
Discover more: HERE
9. Society of St. Vincent de Paul – one of ten amazing Irish charities to help out this Christmas
As Ireland's largest voluntary charitable organisation, St. Vincent de Paul works with people experiencing poverty and disadvantage.
This charity offers amazing services throughout the country, including resource centres, personal visits, emergency accommodation, and more.
One way to help St. Vincent de Paul this Christmas is by donating to one of their many charity shops in Ireland.
Discover more: HERE
8. COPE – famous for the Galway Christmas swim
COPE Galway is a Galway charity that supports people experiencing homelessness, women and children experiencing domestic abuse, and older people.
Many associate this charity with the Galway Christmas swim, whereby Ireland's public brave the cold Atlantic as a means of raising money for the cause.
Your money is donated through online registration for the swim, and in return, you get a free t-shirt. Best of all, you don't have to be in Galway to take part. Swim where you are, whether you are in Ireland or abroad.
Discover more: HERE
7. Irish Cancer Society – one of the amazing Irish charities to help out this Christmas
Irish Cancer Society is a community determined to help anyone affected by cancer in Ireland.
It is a fantastic organisation that funds cancer research and offers free information and support for cancer patients and their loved ones.
This Christmas, you can help the Irish Cancer Society by visiting their online shop or by purchasing their Christmas cards.
Discover more: HERE
6. Barnardos – helping every child to reach their full potential
Barnardos enriches local communities with services for parents and children. The charity aims to transform the lives of vulnerable children who are affected by adverse childhood experiences.
Barnardos offers a unique way for you to help them out this Christmas. Are you soon to marry? If so, we suggest contacting Barnardos to shop for a brand-new wedding dress and accessories that Irish designers have donated.
Discover more: HERE
5. ISPCA – caring for the welfare of animals
The Irish Society for the Prevention of Cruelty to Animals is known as Ireland's leading animal welfare charity. They respond to allegations of animal cruelty, neglect, and abuse, and they care for sick and injured animals.
You can support this vital service by fundraising, adopting an animal, or spreading the word to friends in Ireland.
Discover more: HERE
4. Pieta House – supporting those affected by suicide
Pieta House provides 'a professional one-to-one therapeutic service to people who are in suicidal distress, those who engage in self-harm, and those bereaved by suicide.'
Money donated to this charity will help to fund counselling services, Pieta centres, suicide bereavement therapy, among several other services all over Ireland.
To help Pieta House this Christmas, you can host a fundraising event such as a coffee morning or bake sale.
Discover more: HERE
3. Irish Hospice Foundation – ensuring the best end-of-life care for all
The Irish Hospice Foundation offers a free bereavement support line and the Nurses for Night Care service, allowing people to receive expert nurse care from their own homes during their final days.
By donating to The Irish Hospice Foundation in memory of a loved one who has passed away, you can do your part to help the cause this Christmas.
Discover more: HERE
2. Enable Ireland – disability services for a life with no limits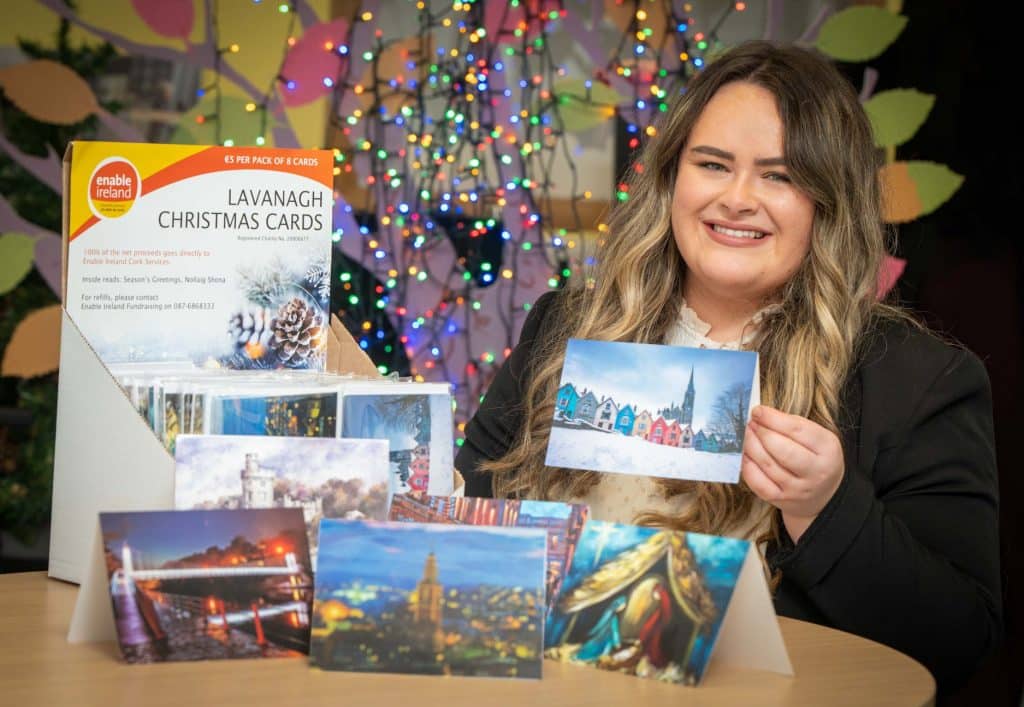 The state part-fund Enable Ireland to support children and adults with physical, sensory, and intellectual disabilities. This charity assesses each situation with the individual at the core of any decision-making that affects them.
They provide said people with knowledge and support to plan for each life stage. To support Enable Ireland this Christmas, we suggest checking out their online shop or one of their garden centres.
Discover more: HERE
1. Make a Wish Ireland – making children's dreams come true
Established in 1992, Make a Wish Ireland continues to fulfil their goal – to grant the wishes of children with life-threatening medical conditions, to bring hope, strength, and happiness.
It is an affiliate to Make-a-Wish International. So, why not arrange a Christmas Jumper Day and lend your support to one of ten amazing Irish charities to help out this Christmas?
Discover more: HERE