With Ireland's unpredictable weather, varied terrain, and unique culture, it's important to know what not to wear when travelling around Ireland. Don't worry—we've got you covered.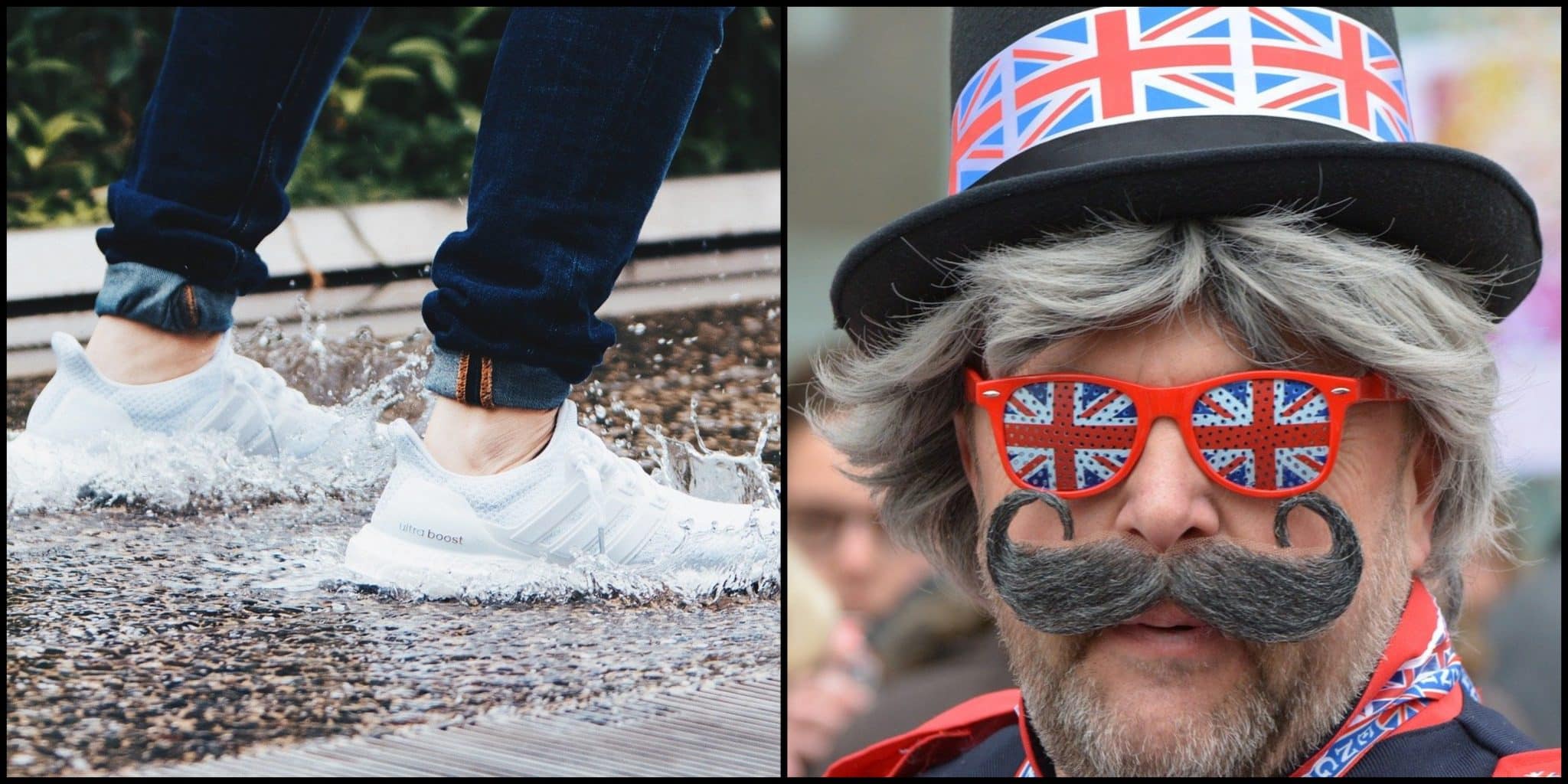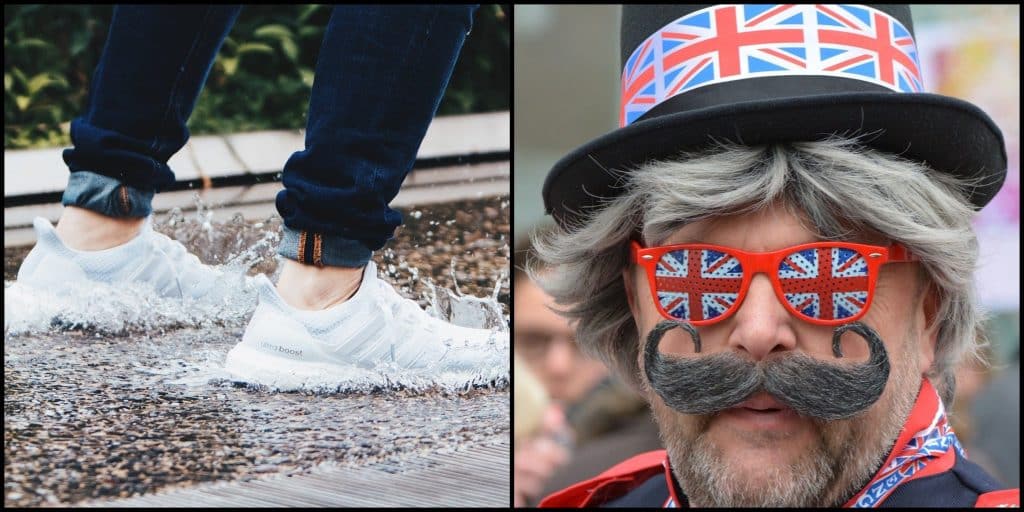 If you're reading this, it's likely you love to travel. But you can probably recall a time when you didn't quite dress for the occasion, right? Ireland is rather unpredictable when it comes to weather, and the terrain can also differ greatly from place to place, so it's important to choose carefully what to wear and what not to wear when travelling around Ireland.
That is why here at Ireland Before You Die, we have some guidelines for you to follow in future, to avoid being caught in another one of those unfortunate situations.
Ireland Before You Die's top tips for what to wear when travelling around Ireland
Ireland's weather is variable and you can never truly know what to expect, so pack heavily and bring lots of layers! The chances are you will need them.
Following on from this, a waterproof jacket would be essential on what to wear when you are going around Ireland. On the rainy days, this is a life saver.
A umbrella can be an extremely useful companion when travelling in Ireland. Especially when it comes to autumn, expect rain regularly.
If you are planning on seeing Ireland's key landmarks or traversing the city's, then a good pair of comfortable shoes, whatever they are, becomes essential.
If you are in Ireland in the summer and you manage to get a warm day, a swimsuit and sun cream will be essential to wear.
10. High heels – avoid slipping and tripping in heels
As we all know, when exploring Ireland, it's good to get off the beaten path. Even if visiting towns, a lot of the streets won't be high-heel friendly. No one wants to come home with a sprained ankle. Think cobbled streets and slippery surfaces.
9. Non-waterproof jacket – avoid being soaked to the bone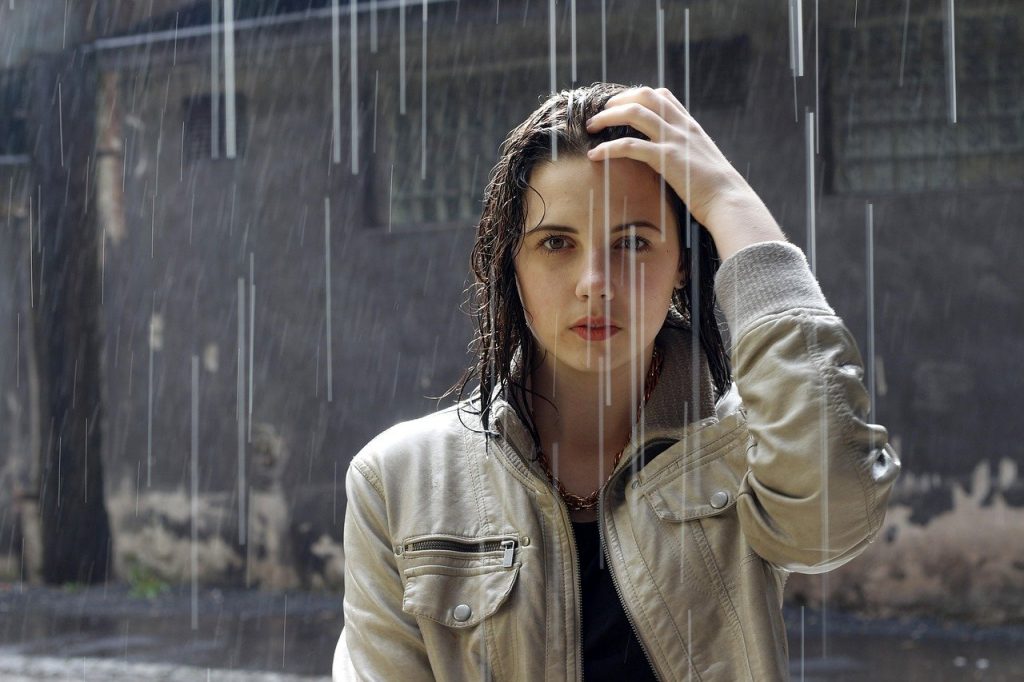 In Ireland we always need to be prepared, so don't think that going out on a day hike with a light non-waterproof jacket will protect you. Within minutes, the sun could transform into a thunderstorm, so best to have an all-weather jacket when planning what to pack for Ireland.
8. Flip-flops – think twice as to 'weather' or not this is a good choice
The sun may be beaming in the morning, and so you think that a pair of flip flops and shorts will do for a trip down to the beach you spotted yesterday. But if you haven't learned by now, our weather is mighty changeable, so think twice before donning the flip-flops.
7. Tri-colour/Union Jack clothing – politically incorrect
Our history is history for a reason, but depending on where you travel both north and south, it's probably best to avoid any obvious flags on our clothing to avoid any potential conflict.
Read more: The Irish flag meaning and the powerful story behind it
6. Swimwear – beware, it's beach…wear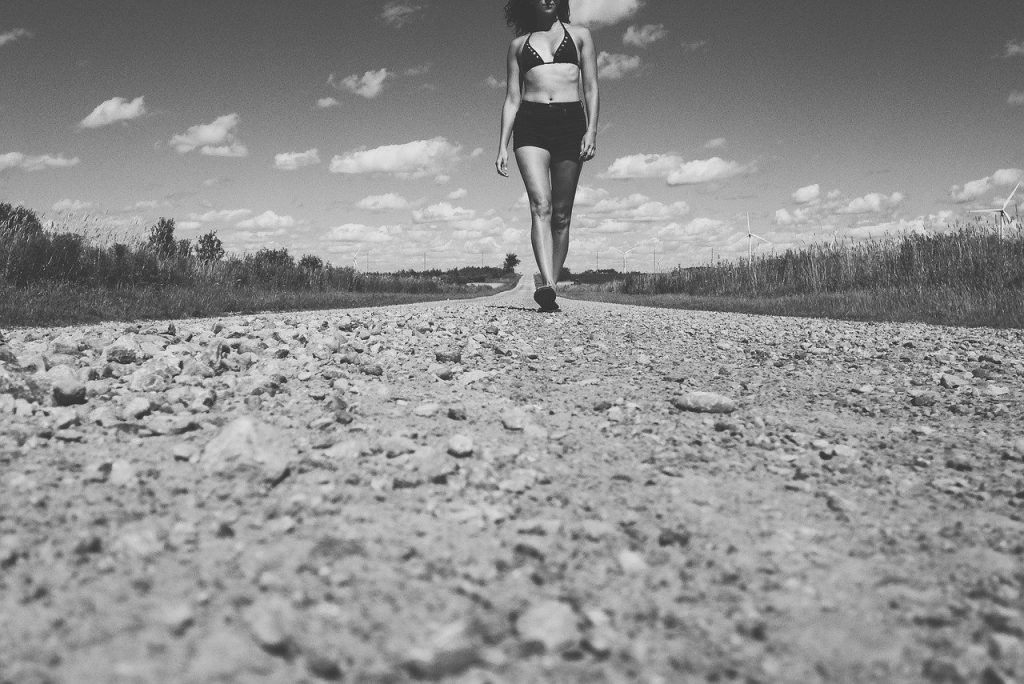 Yes, swimwear is of course fine on the rare occasion when it's hot and you're at the beach, but if you're going to walk around town in a bikini or board shorts, you will likely be the only one. It's Brittas Bay, not Bondi Beach.
5. See-through clothing – no one wants to see it all
Us Irish are rather conservative in our own way, and if you're travelling around Ireland, it's best not to sport see-through clothes; you could potentially have quite awkward encounters or offend a local.
Related: For some other tips and advice from IB4UD, see our article on 10 things not to do in Dublin during summer
4. Socks and sandals – fashion faux pas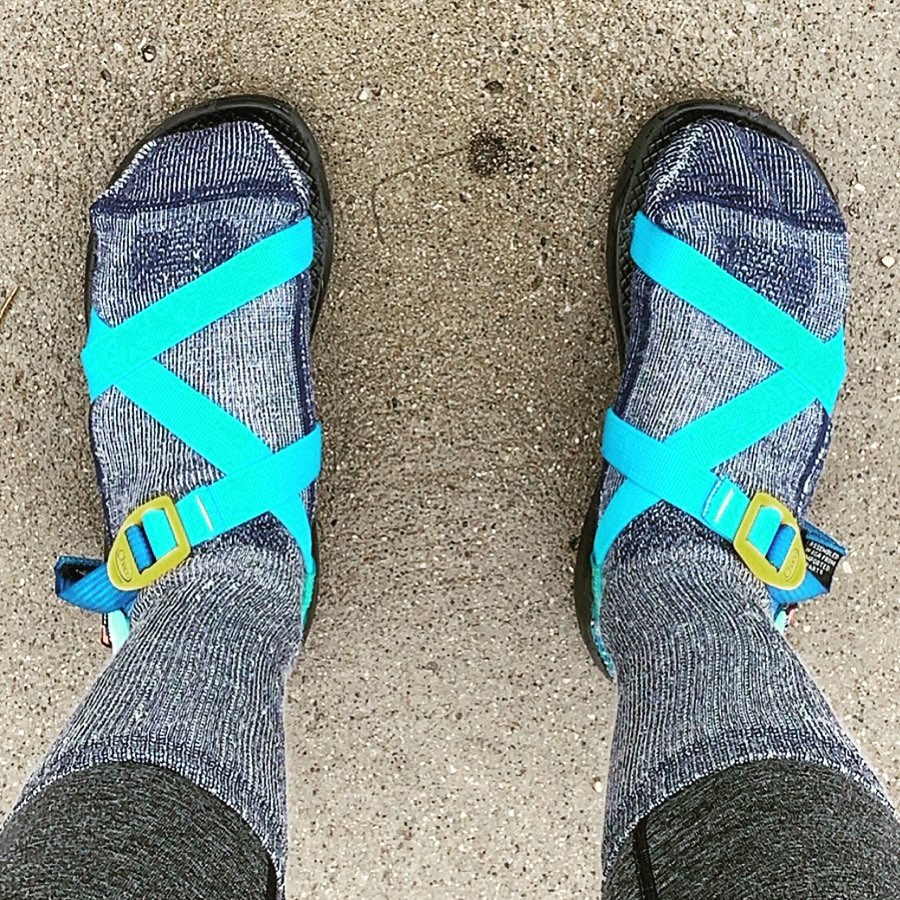 No, no, and just…no! Okay, we'll admit this one is an opinion than a practical piece of advice, but wearing socks with sandals is a fashion faux pas and should be avoided at all times. It may be practical and comfortable, but is it worth the laughing and pointing on the streets? (Maybe we're overreacting a tad).
3. Flowy dresses – up, up, and away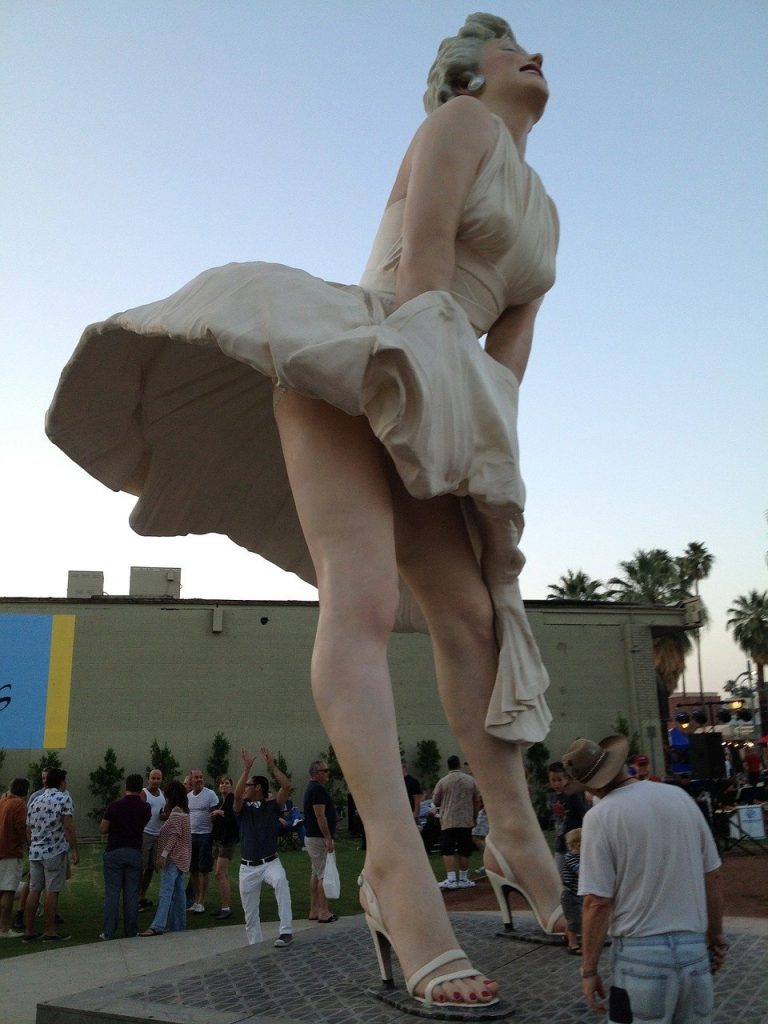 Flowy, short dresses can be oh-so-cute (especially in the summertime), but be careful on a windy day, which happens a lot of the time in Ireland, because you and the locals could be in for a surprise. Perhaps add tights or undershorts to save the embarrassment.
2. Non-waterproof footwear – no time for soggy feet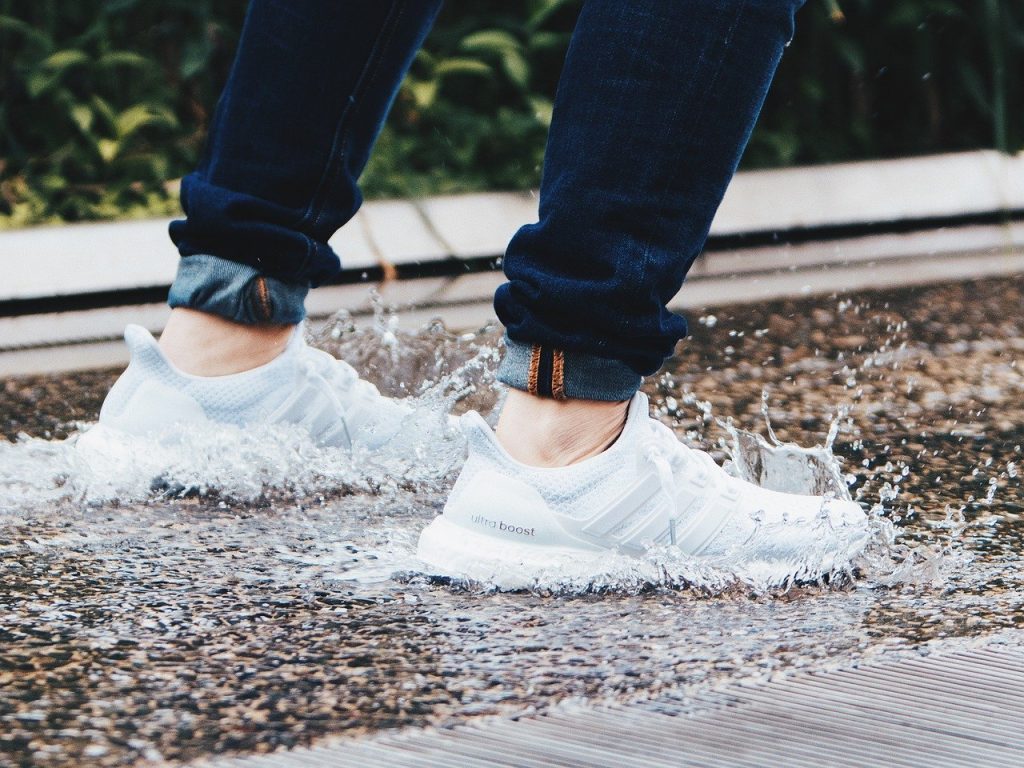 Whether it be boots or runners, ensure that your shoes are completely waterproof. Soggy feet lead to blisters, and that's no fun when travelling. Whether it's lashing rain in the city or you come across a muddy hiking trail, your feet will thank you.
Read more: Take some other advice from us on what to wear in Ireland: a packing list for all seasons
1. Hot pants/short shorts – it's rarely warm enough out to justify them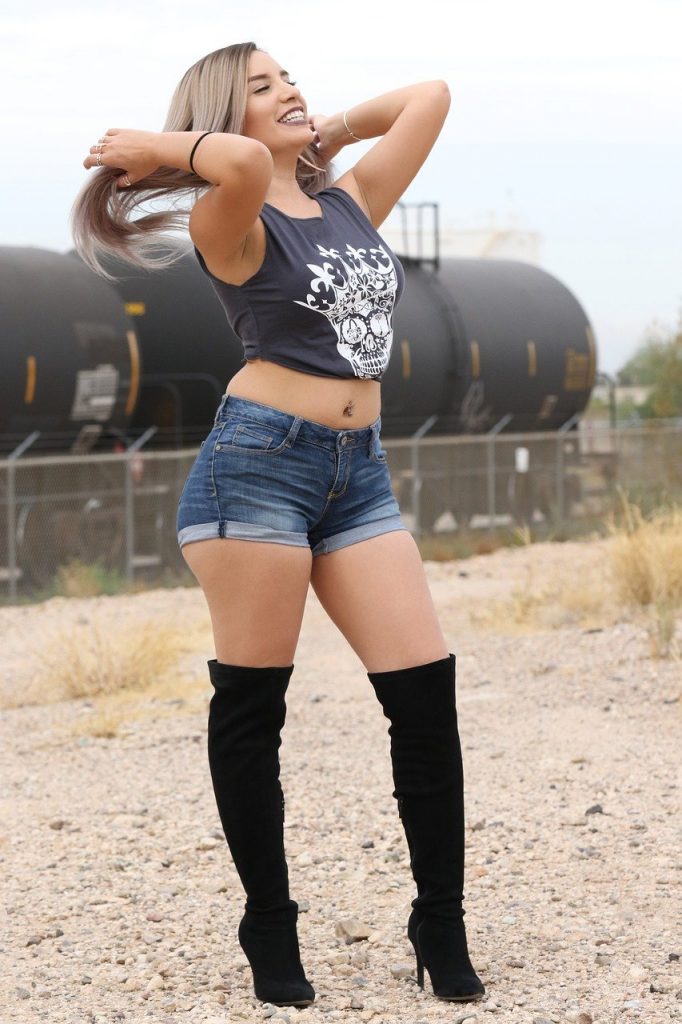 Try not to opt for hot pants or short shorts when out and about; the temperature rarely gets high enough in Ireland to make them necessary. Even if it is a rare scorcher of a day, they probably still won't be comfortable.
And if you're taking public transportation, do you really want that much of your bare skin touching a public bus or train seat? So for sanitary reasons too, normal length shorts for both guys and girls are a much better choice, in our opinion.
So now that you've read our advice, you might have to repack a few things, but you'll thank us later. It's important to be comfortable when travelling, and Ireland is no exception. Our list of what NOT to wear when travelling in Ireland is here to help you enjoy Ireland in all its glory, while being prepared at the same time. Think four seasons in one day, and almost always carry an umbrella.
Your questions answered about what not to wear when travelling around Ireland
Should you have any further questions, you have come to the right place. In this section, we have compiled the most frequently asked questions about what not to wear when travelling around Ireland.
What not to wear when visiting Ireland?
Take a careful look over our list for what not to wear when visiting Ireland. Perhaps chief amongst these would include non-waterproof shoes, flowy dresses and socks and sandals.
Is there a dress code in Ireland?
No. The only time you will come across dress codes in Ireland would be at fancy or high-end restaurants, or of course events and dinners. Otherwise, it is generally relaxed.
Can I wear leggings in Ireland?
Yes, absolutely! Leggings are generally quite popular around Ireland.
How should you dress in Ireland?
Depending on the weather, if it is wet and cold have good footwear, and a waterproof jacket. Shorts and a top does in the summer, and jeans and a shirt is good for a night out.