Ireland is home to some stunning locations, so it's no surprise so many people want to get married on the island. If you're planning a wedding on the Emerald Isle, here are ten helpful wedding planning tips for the occasion.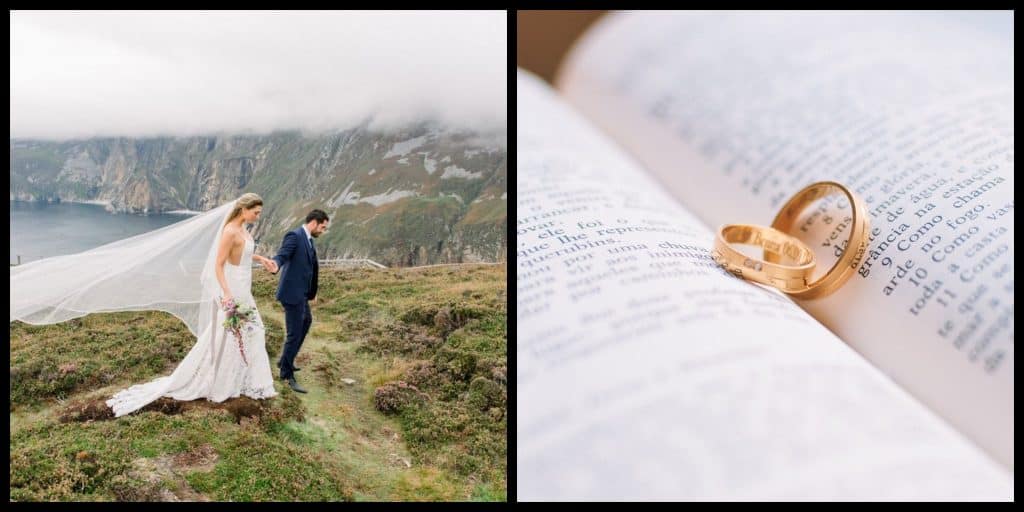 Planning a wedding can get pretty stressful. There is a lot to consider in making your big day something special; from your vows, the dresses, who to invite, the food, the after-party, the list goes on and on.
However, if you're planning your big day in Ireland, here are some helpful tips to make the day run as smooth as possible and ease some of that pre-wedding stress.
10. Set a budget – a necessary step
One of the first things to do when planning your big day is to set your budget. This will help along the way as long as your stick to it.
If you're planning a wedding in Ireland from abroad, this can, however, be a little more difficult as you will need to keep an eye on currency exchange rates. Still, once you get the hang of it, this can save you a lot of money!
9. Check the calendar – ensure your big day doesn't clash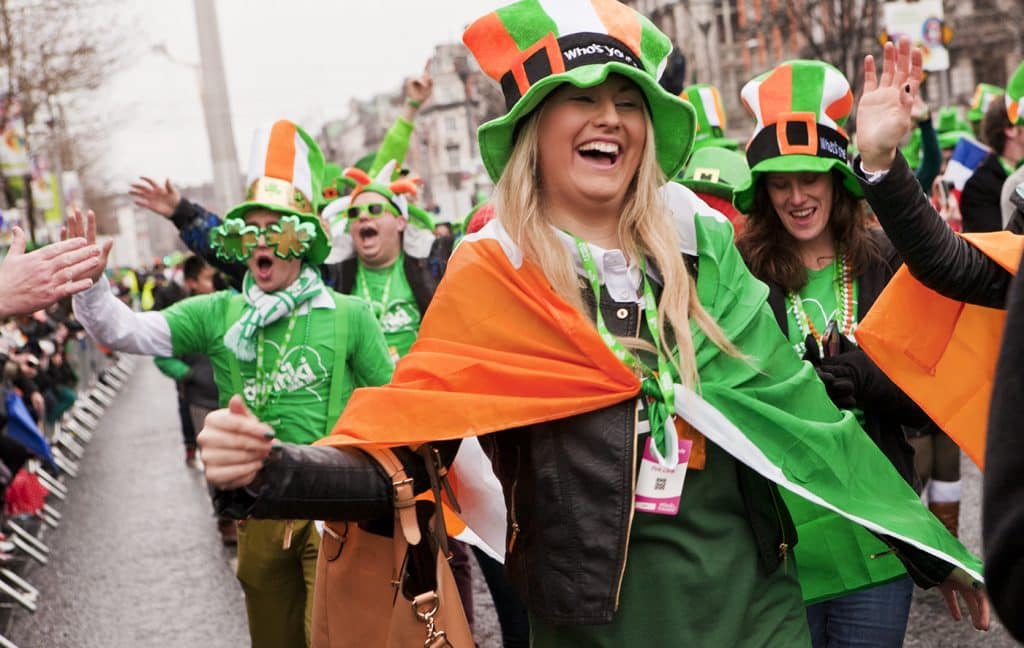 When choosing your wedding date, make sure to check a calendar of events and bank holidays in Ireland. The June and August bank holidays, St Patrick's Day, and Christmas can all be super busy times in Ireland which can end up costing you extra for flights and accommodation.
8. Do the legal stuff first and leave the fun to last – it'll be more than worth it
As tempting as it is to dive straight into all the fun stuff like choosing a dress, flowers, and colour schemes, it's essential to crack on with the legalities first. I promise you'll be glad of it in the long run.
In law, you must register your intention to marry at least three months before your chosen date in the Republic of Ireland and around eight weeks in Northern Ireland. But to be on the safe side, it's better to do this as far in advance as you can.
There are several other things to consider before the big day, such as an apostille to be issued on the birth certificate if one partner is not Irish, and a Certificate of Freedom to Marry from the non-Irish partner's home country.
7. Decide on a venue – there are so many to choose from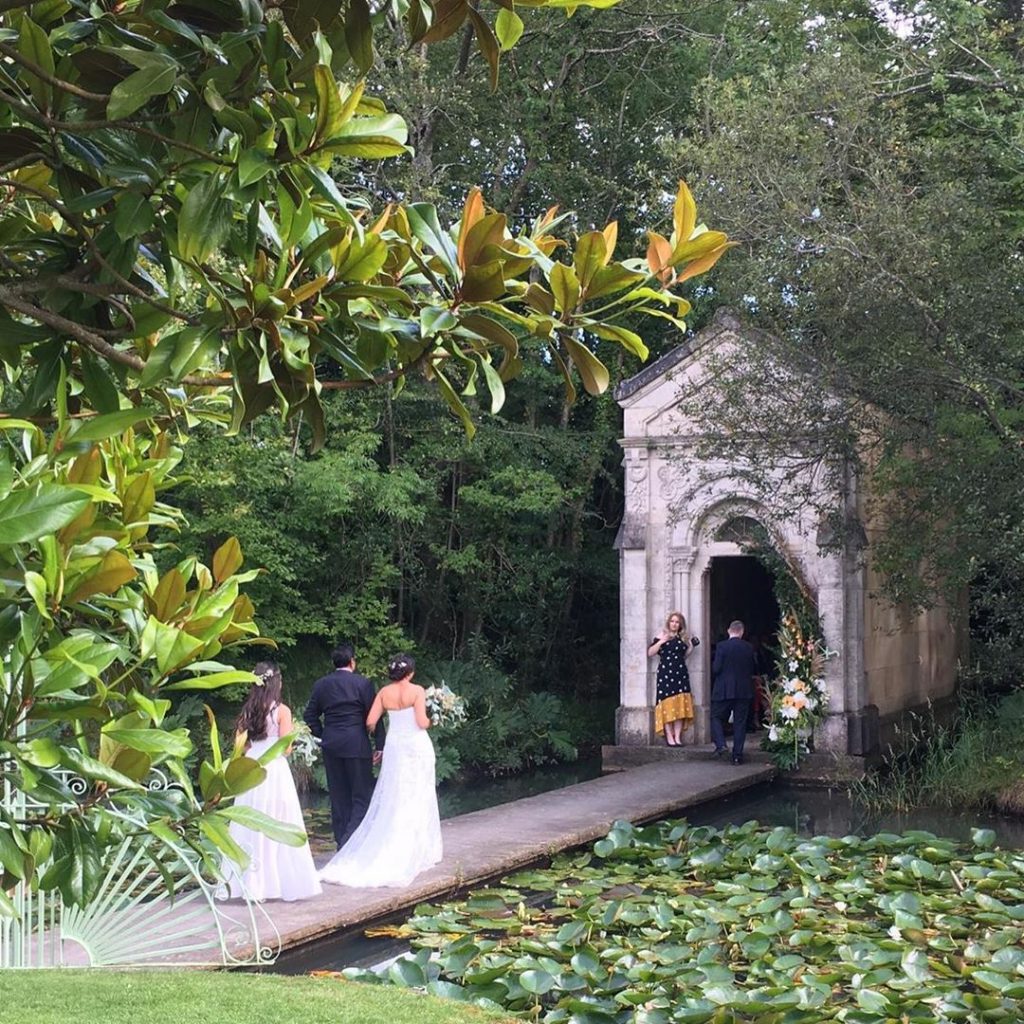 One of the most important decisions to make early in your wedding planning is the venue, as this choice affects so many other choices. It's super easy to search online for venues and if you get the chance, make sure to do a venue visit before making your final decision.
Venues get booked up really fast, especially on weekends. So, if you have a specific date in mind, it's best to book your wedding as far in advance as possible to avoid disappointment.
6. Use this detailed wedding checklist – to keep everything organised
One of the easiest ways to keep on top of all the planning and organisation is to use a checklist like this detailed wedding checklist from Wedding Forward.
This simple checklist allows you to create a worksheet covering every month of the planning process right up until your big day, taking you through every step of the way, from what to do first, right through to loose ends to tie up just before the wedding.
5. Join a group – to learn valuable tips and tricks
There are plenty of free Facebook groups you can join on which brides and grooms share helpful advice, tips, and deals. They are also a great place to submit any questions you might have before the day, so do a quick search, and you'll be sure to come across lots of helpful information.
4. Check religious ceremony requirements – make sure you're clear for marriage
It is a requirement for couples to complete a pre-marriage course if they wish to have a Catholic wedding in Ireland, to prove they are eligible to marry in a Catholic church. Each religion will have different rules and requirements, so make sure to check this beforehand.
3. Use Skype or Facetime – it'll make your planning much easier
If you are planning your Irish wedding from abroad, you'll want to avoid those expensive long distance phone call charges.
One easy way around this is to set up a Skype account as many businesses will be willing to make both video and voice calls through this. You can also use other online calls, including Facetime, WhatsApp, Facebook Messenger, Google Hangouts, and more, but Skype is the one most commonly used.
2. Hire a planner or a stylist – take the pressure off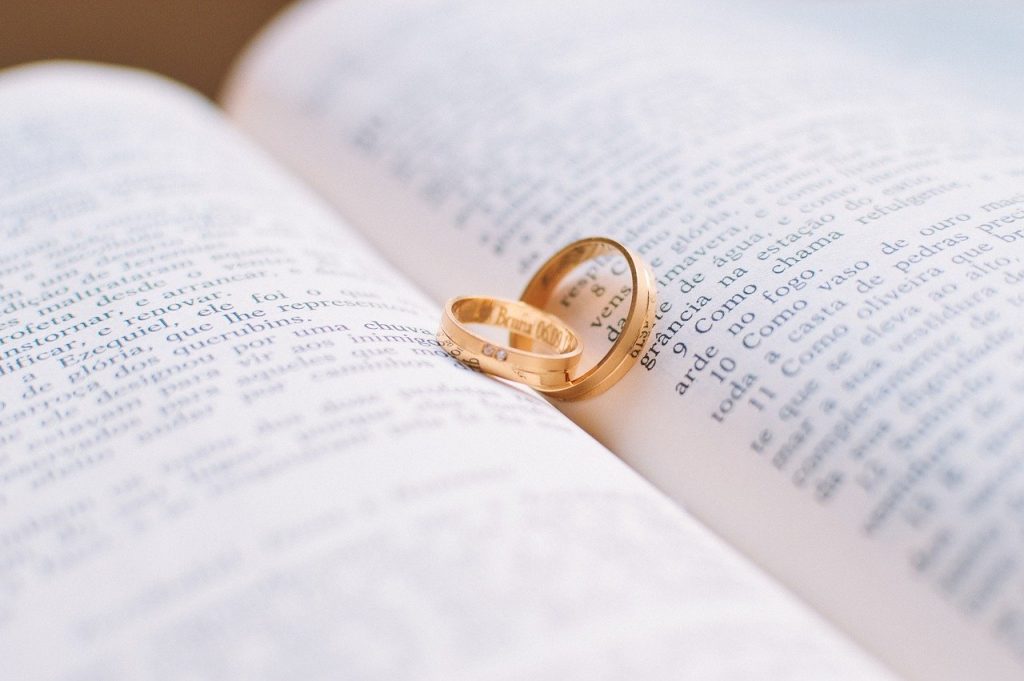 To alleviate some of the stress leading up to the big day, it might be a good idea to hire a stylist or a planner who can help out with some of the big tasks. A planner will have local knowledge, contacts, and experience. They will be able to use these qualities to take care of all the details you might miss out on.
1. Be prepared for anything – and we mean anything!
No matter how organised you are, something will probably go wrong, so be prepared for any eventualities to avoid disappointment.
When it comes to a wedding in Ireland it's important to accept that the weather can be pretty unpredictable, so even if you've got a wedding planned for the height of summer, there is still a chance that it could rain.
Just remember that it's your day to spend with your loved ones and don't allow outside influences to take away from that.
There you have it, our top ten tips for planning weddings in Ireland. We hope these make your day that bit less stressful.
Get featured on Ireland Before You Die
Do you want to get your Irish business more online exposure? Especially to those interested in travelling the best places in Ireland? Then why not get a dedicated feature on Ireland Before You Die. Find out more 
here.