Ireland is ripe with things to do and places to see. Indeed, it may be small in size, but with a rich and tumultuous history stretching back to prehistoric times, as well as a blossoming contemporary culture, you'll be spoiled for choice when it comes to things to do.
From stately houses and manicured gardens to ancient castle ruins, visitor centres and city gaols, here are the ten highest-rated landmark attractions in 2019 in Ireland, according to TripAdvisor – a leading international travel review and booking platform.
10. Powerscourt Gardens and House, Co. Wicklow – for gardens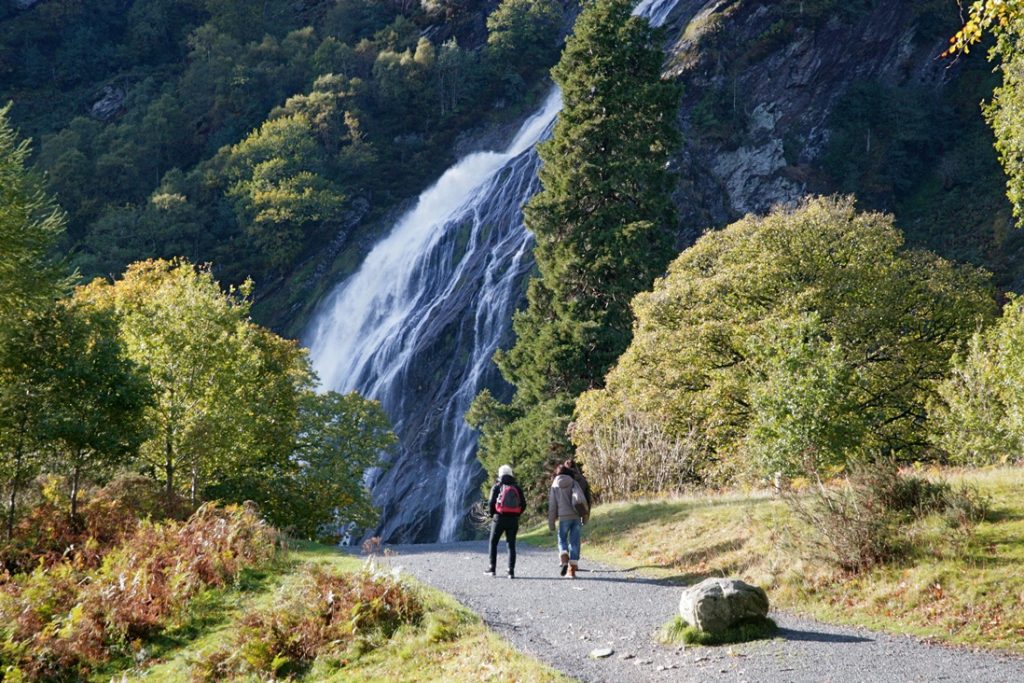 Located in County Wicklow (fondly known to locals as the "garden of Ireland" for its absolute beauty) is Powerscourt Gardens and House.
This stately home sits on an impressive 19 hectares of manicured, lush lawns and wild forest ways. Perfect for an afternoon stroll or weekend day trip, this was listed as the tenth highest rated landmark attraction in 2019.
Address: Powerscourt Demesne, Enniskerry, Co. Wicklow
9. Three Castles Head, Co. Cork – the "hidden gem"
This castle ruin stands in County Cork. Often overlooked on the common tourist trail, this is, in fact, one of the highest rated landmark attractions in Ireland in 2019.
While it's a little off the beaten track, this tower house ruin boasts "hidden gem" qualities – you can thank us later!
Address: Dun Lough, Co. Cork
8. Rathcroghan Visitor Centre, Co. Roscommon – for budding archaeologists
Located in County Roscommon is Rathcroghan Royal Site & Visitor Centre. This tourist attraction and popular landmark destination offers visitors a whopping 240 archaeological sites to experience. To top it off, there is a fantastic little café in the visitor centre and all the necessary amenities.
Address: Tulsk, Co. Roscommon
7. Muckross House, Gardens & Traditional Farms, Co. Kerry – for the family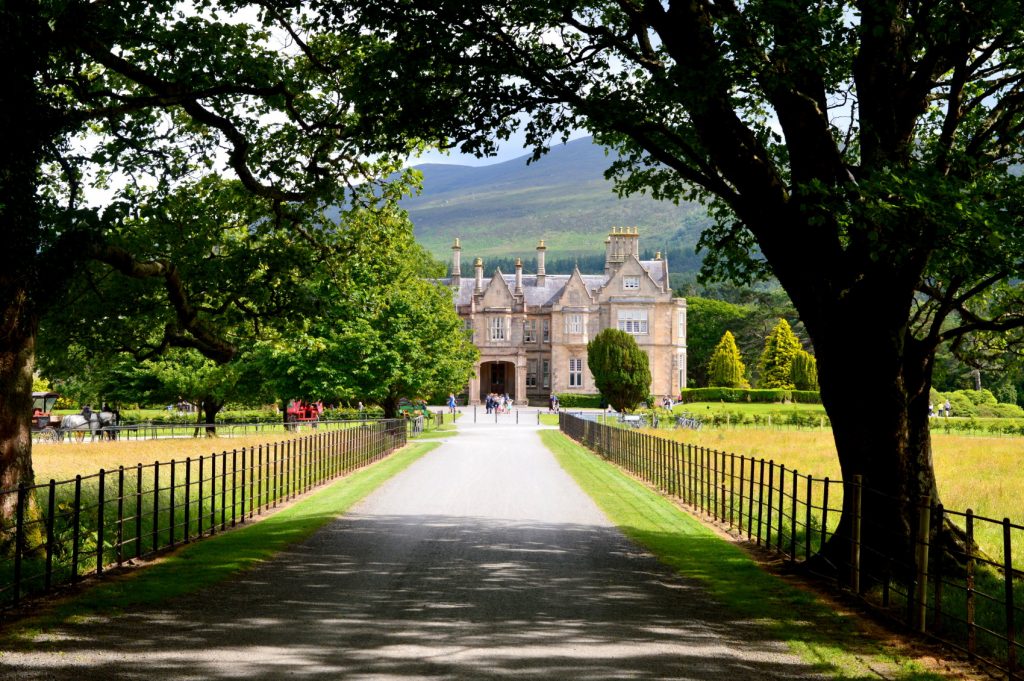 This landmark destination makes for a tremendous place for a day out with the entire family and it was also listed as number seven on TripAdvisor's ten highest rated landmark attractions in 2019.
Complete with dreamy gardens, a stately 19th-century mansion and farm grounds, there are tonnes to see and do here.
Address: The National Park, Dromyrourk, Killarney, Co. Kerry
6. Dún Aonghasa, Co. Galway – for mind-blowing surroundings
Dún Aonghasa is located on one of the Aran Islands, Inishmore. It is considered a leading archaeological site on the Emerald Isle and offers not only a gateway to Ireland's prehistoric past but also some of the most mind-blowing surroundings and scenery you're bound to have ever experienced off the island of Ireland.
Address: Kilmurvy, Co. Galway
5. Blarney Castle Gardens, Co. Cork – the much-loved "tourist trap"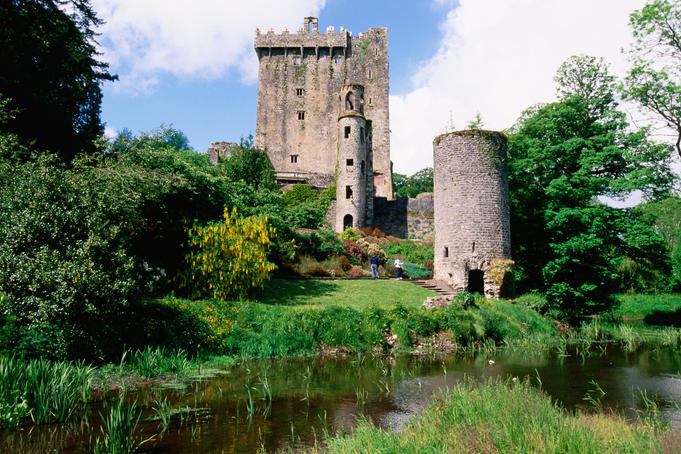 It may be considered a "tourist trap" at large, but this landmark destination in County Cork isn't going out of fashion any time soon; in fact, it was listed as number five on TripAdvisor's ten highest-rated landmark attractions in 2019.
It is said that visitors climb to the top of the castle where they steal a kiss from the magical Blarney Stone, giving them the gift of the gab (the gift of eloquent speech). Tourists and local sightseers pilgrimage by the mass every year to engage in this age-old Irish ritual.
Address: Monacnapa, Blarney, Co. Cork
4. Kilkenny Castle, Co. Kilkenny – for a well-preserved castle
Built in the 13th century, Kilkenny Castle still stands strong today and offers tours within its historic walls which have lived many centuries. Kilkenny is the rich in history – it was once the hub of Viking Ireland – and some tall tales are bound to pepper this tour.
Address: The Parade, Collegepark, Kilkenny
3. St. Patrick's Cathedral – for cathedral architecture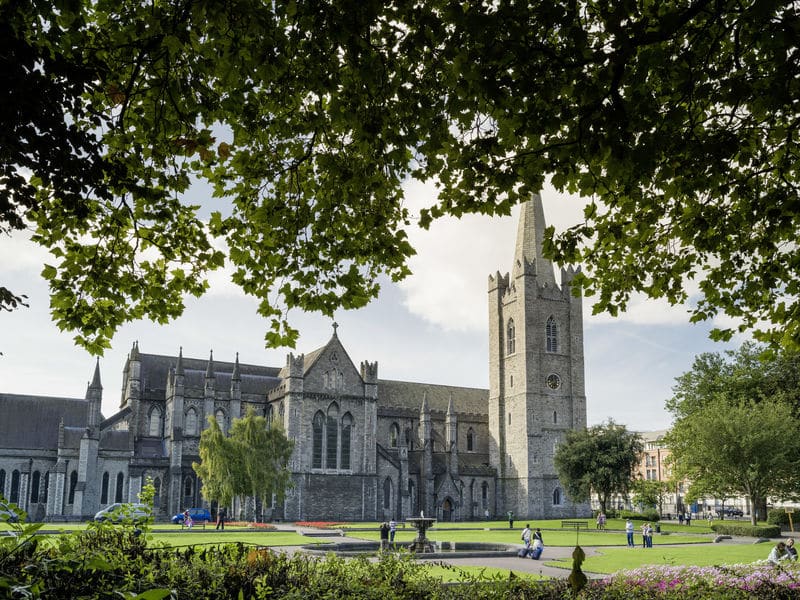 If you're looking to be engulfed in the grandeur of a towering cathedral in the capital of Ireland, Dublin, look no further than St. Patrick's Cathedral in the city centre. Founded in the 12th century, this is the National Cathedral of the Church of Ireland and among the top landmark attractions in the country.
Address: St Patrick's Close, Wood Quay, Dublin 8
2. Trinity College Dublin – for a scholarly setting
Set in the beating heart of College Green in Dublin city is the elite third-level university, Trinity College Dublin. This prestigious institution was founded in 1592 and has welcomed students such as Oscar Wilde, Samuel Beckett and Bram Stoker. The building is a stunning example of neo-classical architecture.
Address: College Green, Dublin 2
1. Kilmainham Gaol – for Irish history
Located just outside of Dublin city is Kilmainham Gaol. As one of the most popular tours in all of Dublin, the gaol housed many of the leaders of the Irish Rebellion, which fought for – and won – Ireland's independence from under British rule. Tours run often, daily but booking in advance is highly advised.
Address: Inchicore Rd, Kilmainham, Dublin 8, D08 RK28