CNN Travel has determined that this County Kerry town ranks among the most beautiful towns in Europe.
CNN Travel focuses on some of the top destinations all over the world, big and small. Recently, it took the momentous task to name the top 15 prettiest towns across Europe.
The results are in, and it seems that your next go-to destination could be closer to home than you think.
Kenmare, in County Kerry has made the list, being recognised as one of the most beautiful towns in Europe.
We'll take a closer look into what it is about this now critically acclaimed town that gives it that edge.
A delightful addition – what it takes to make the list
When you think of European getaways, you possibly think of sunny getaways, stunning architecture, and stylish coffee shops. Well, it's clear that Ireland still has that little bit of something that people can't get enough of.
According to CNN Travel, County Kerry has been highlighted as one of the most illustrious beauty spots in all of Ireland, being one of the most beautiful towns in Europe.
Europe's hidden gems – beautiful architecture and incredible culture
CNN Travel decided to take a closer look into the world of travel, magnifying on the smaller hidden gems all across Europe. They wrote, "Paris, Rome, Barcelona… Europe's cities are bucket-list destinations, and rightly so.
"But the continent's small towns are a dream, too, with all the beautiful architecture and much of the culture you'll find in the big hitters, only with fewer crowds to share them with."
Kenmare, County Kerry – one of the most beautiful towns in Europe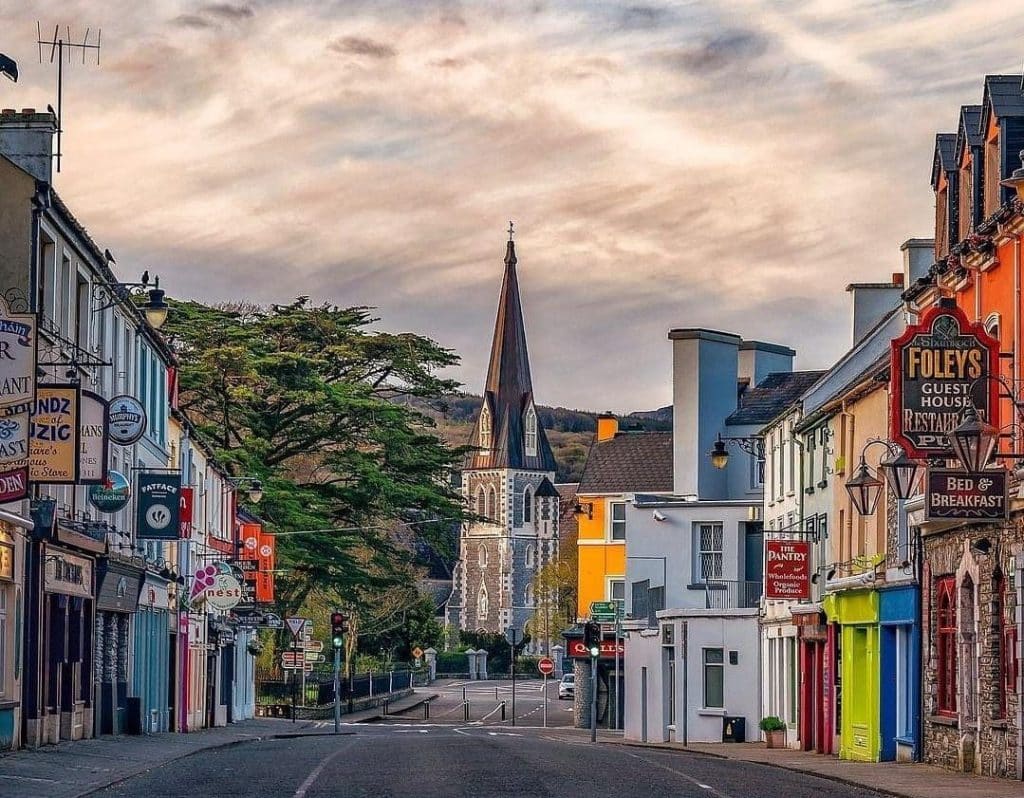 Just south of Killarney National Park, Kenmare is an idyllic town that offers 'something for everyone', according to Kenmare.ie. Founded in 1670, the name is the anglicized form of Ceann Mara, meaning 'head of the sea'.
It has since blossomed into a 'walker's paradise', ideally located along the Wild Atlantic Way. Here, explorers can experience the famous Ring of Kerry and the Ring of Beara, making it an enticing stop for even the weariest of travellers.
Who else made the list? – a few honourable mentions
Whilst Kenmare, County Kerry, lies cosy in the middle of the list on the most beautiful towns in Europe, you might be interested to know who else lies amongst the stars.
Giethoorn also made the list, a scenic village in the Northeast of the Netherlands that is virtually car-free.
Nafplio also made an appearance, a sun-filled spot adorned with cobbled streets, romantic energy, and the backdrop of a stunning Venetian-style castle.
Stiff competition indeed… not bad for a little rainy town in County Kerry.
Europe's most beautiful towns – the full list
Curious on who else made the top 15 amongst Kenmare? Take a look.
Europe's Most Beautiful Towns:
Giethoorn, Netherlands
Guimarães, Portugal
Roscoff, France
Anghiari, Italy
Nafplio, Greece
Mostar, Bosnia and Herzigovina
Mazara del Vallo, Sicily
Clovelly, UK
Dinkelsbühl, Germany
Korčula, Croatia
Kenmare, Ireland
Piran, Slovenia
Reine, Norway
Regencos, Spain
Tarnów, Poland
If you want to hear all about these wonderful spots, you can find CNN Travel's full list here.