There is no denying that the Irish are a well-travelled lot. No matter where you go in the world, you are sure to find a native of Ireland.
The Irish have sure made their impression the world over. So, here are ten great quotes about the Irish made by famous people from around the world.
Almost two million people were first forced to leave the Emerald Isle during the potato famine in the 1800s.
While the majority travelled to Britain, many embarked on a brighter future in America. To this day, the Irish are renowned for emigrating to pastures new with generations of descendants settling worldwide.
But despite being miles away from home, Irish communities often gather, with many upholding ancestral traditions. Throw in sharp wit and charismatic charm, and you have a unique bunch.
From these quotes made about the people of Ireland over the years, it is pretty clear that we make a lasting impression. Here are Great Quotes about the Irish made by famous people from around the world.
10. "God invented whiskey to keep the Irish from ruling the world." – Ed McMahon
Ed McMahon was an Irish-American T.V. personality famous for hosting game shows as well as singing and acting from a young age.
He came from a family of entertainers with his Irish Catholic father, often moving the family around in order to chase gigs.
His grandmother, born a Fitzgerald, was one of his biggest fans, and he began his first rehearsals in her parlour. He went on to host a wide range of T.V. shows and starred as himself in several U.S. series like Suddenly Susan and CHIPs.
9. "I'm Irish. I think about death all the time." – Jack Nicholson
Jack Nicholson is a screen legend and has starred in some fantastic movies over the years. He grew up in New Jersey and, as with many legends, has Irish ancestors (on his mother's side).
Nicholson grew up thinking his grandmother was his 'mom' but later learned his older sister was actually his birth-mother.
He never knew his father, but with his characteristic droll, toothy grin, and charismatic stage presence, he most certainly embraced any inherited Irish traits.
8. "Dublin University contains the cream of Ireland: rich and thick." – Samuel Beckett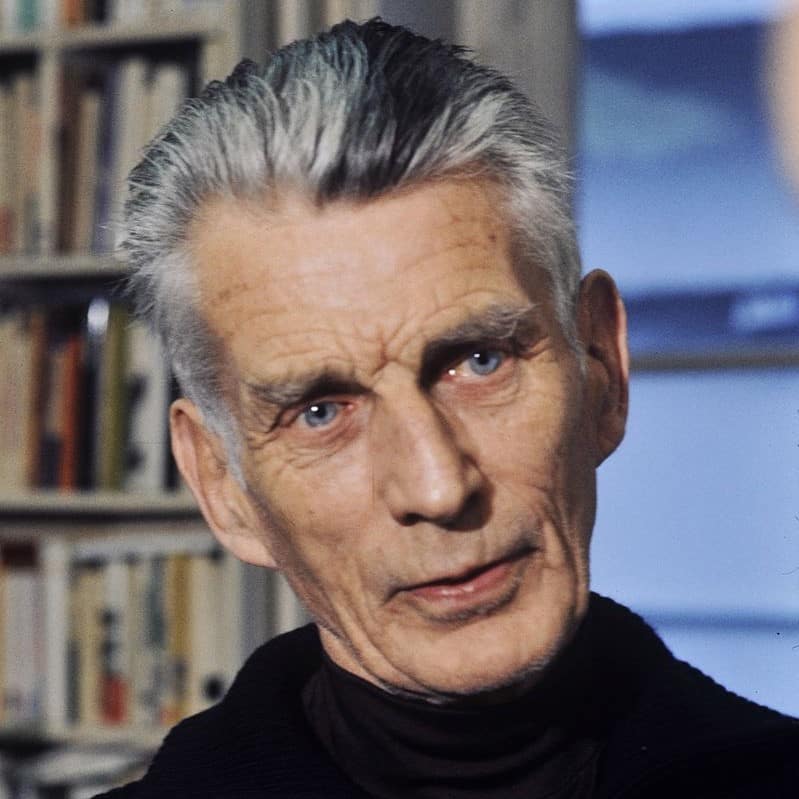 Samuel Beckett was a playwright and literary genius. Born on Good Friday, April 13, 1906, to a middle-class protestant family, Beckett suffered from depression in later years.
He moved to Paris in his early twenties, where he stayed for most of his adult life, writing a vast number of novels and poetry, not to mention masterpiece scripts including the much celebrated Waiting for Godot.
A good friend of James Joyce, Beckett spent much of his time alone and although an Irish native, he made no effort to sugarcoat his peers.
7. "This [the Irish] is one race of people for whom psychoanalysis is of no use whatsoever." – Sigmund Freud
It is a proud moment when even the 'Daddy' of the unconscious can't figure us out.
Sigmund Freud, the inventor of psychoanalysis and discoverer of the Oedipus Complex, openly admitted that his theories to deal with neurosis and hysteria were of no use to the people of Ireland.
Interpret this as you will, but our theory is Irish culture is so ingrained in its people that it shields us from outside influences, leaving a very welcoming yet 'take us as you find us' attitude.
Either that or he believed the Irish to be so level headed that we would never need a turn on the couch.
Either way, his famous comment about the people of Ireland stands us apart from the rest of the world. Enough said!
6. "We have always found the Irish a bit odd. They refuse to be English." – Winston Churchill
One of the quotes about the Irish by famous people is from former Prime Minister of the United Kingdom, Winston Churchill, who also appeared many times in Irish history.
He played a controversial role in the 1919 Irish War of Independence and, as his quote suggests, was all for an Ireland loyal to the British crown.
Churchill famously deployed the Black and Tans to fight the Irish Republican Army and took a leading role in the treaty that ended the war two years later.
5. "Irish males are a piece of work, are they not?" – Bono
U2 frontman, Paul Hewson, was born on the south side of Dublin in 1960.
He has won attributes including Person of the Year in 2005 and an honorary knighthood two years later.
Better known as Bono, Hewson graced the wall of many a teenage bedroom from a young age.
After the band's huge success following The Joshua Tree album, Bono's celebrity status flourished, and he often used it to raise awareness of many global issues. "A piece of work" indeed!
4. "The heart of an Irishman is nothing but his imagination." – George Bernard Shaw
Dublin-born George Bernard Shaw is yet another of Ireland's greats. A gifted playwright, with Pygmalion one of his most recognised works, Shaw also worked as a theatre critic.
He moved to London at a young age and became heavily involved in politics, taking a keen interest in 19th-century socialist England.
He still, however, took time to ponder and appreciate the people of Ireland and made several references to the creativity of the "Irishman".
3. "I'm Irish, so I'm used to odd stews. I can take it. Just throw a lot of carrots and onions in there, and I'll call it dinner." – Liam Neeson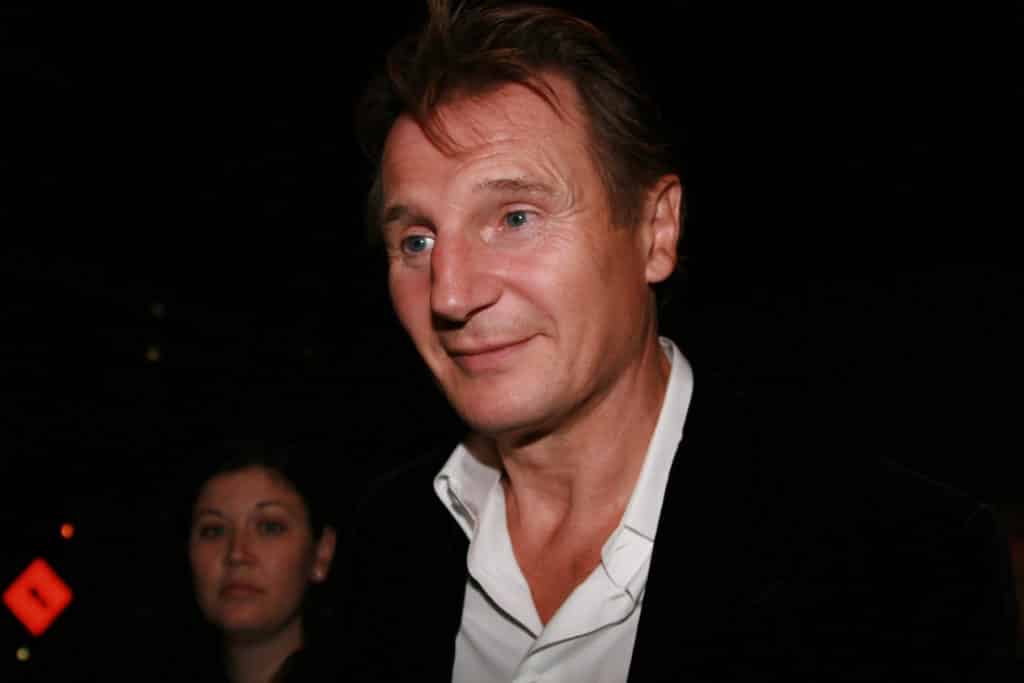 Liam Neeson is a world-class actor and one of the most famous Irish people on our list – not to mention a heartthrob and self-confessed stew lover from Northern Ireland.
Starring in movies including Michael Collins, The Grey, and Love Actually (to name but a few), Neeson oozes charisma and Irish charm.
Born in County Antrim in 1952, Neeson is no stranger to conflict. He has often admitted to being affected by "The Troubles", referring to them as part of his DNA. He first appeared on the screen in Pilgrim's Progress in 1977 and never looked back.
2. "I was very proud to be made an honorary Irishman." – Jack Charlton
Jack Charlton is a former England football player, most famous for playing for the team during their 1966 World Cup win. After his career on the pitch, he became a manager, winning Manager of the Year within months.
But it was in 1986 when Charlton began a whole new era. He became the Republic of Ireland's first foreign manager and spent the next nine years coaching the boys in green.
In 1990 they made history and got to the World Cup quarter-finals before heading home heroes. Not only did Charlton feel "proud to be made an honorary Irishman", but he also deserved the honour!
1. "Many people die of thirst, but the Irish are born with one." – Spike Milligan
Topping our list of quotes about the Irish by famous people is this quote from Spike Milligan.
Terence 'Spike' Milligan was born in India during the days of the British Raj to an Irish father and an English mother.
He attended Catholic primary school in India until his family moved to the U.K. when Milligan was 12-years-old.
He went on to write poetry, plays, and comedy scripts with a unique Monty Python-esque humour. Despite never living on the Emerald Isle, Milligan embraced his Irish ancestry and often relayed stories told to him by his father during his childhood.