Ireland is a majestic island nation that bears bucketloads of history and heritage dating back thousands of years. Ready to step through a portal to the past? These are the most epic ancient sites in Ireland.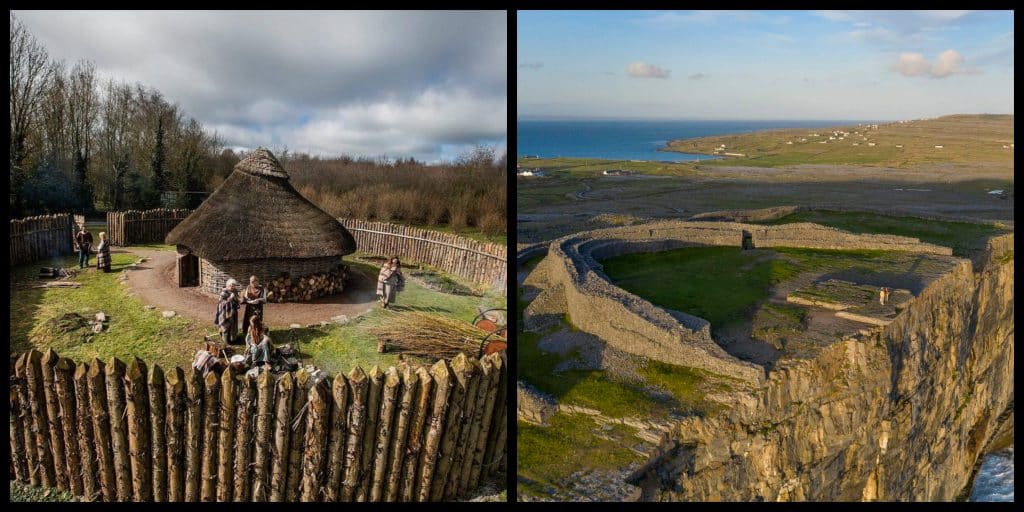 Archaeological evidence of prehistoric Ireland stretches back as far as 10,500 BC, with the first signs of human settlement.
Throughout the centuries, Ireland's evolution continued to be as colourful and dynamic as those who inhabited the island nation.
Today, what remains of ancient Ireland is a colourful tapestry of our ancestors, splayed across pastoral settings and coastal cliffs in villages and towns.
Visitors, both local and international, travel far and wide to revel at the grandeur of time far past. Buildings and sacred sites, early Christian monasteries and burial tombs – these are the most epic ancient sites in Ireland.
10. The Céide Fields, Co. Mayo – for the oldest field system ever recorded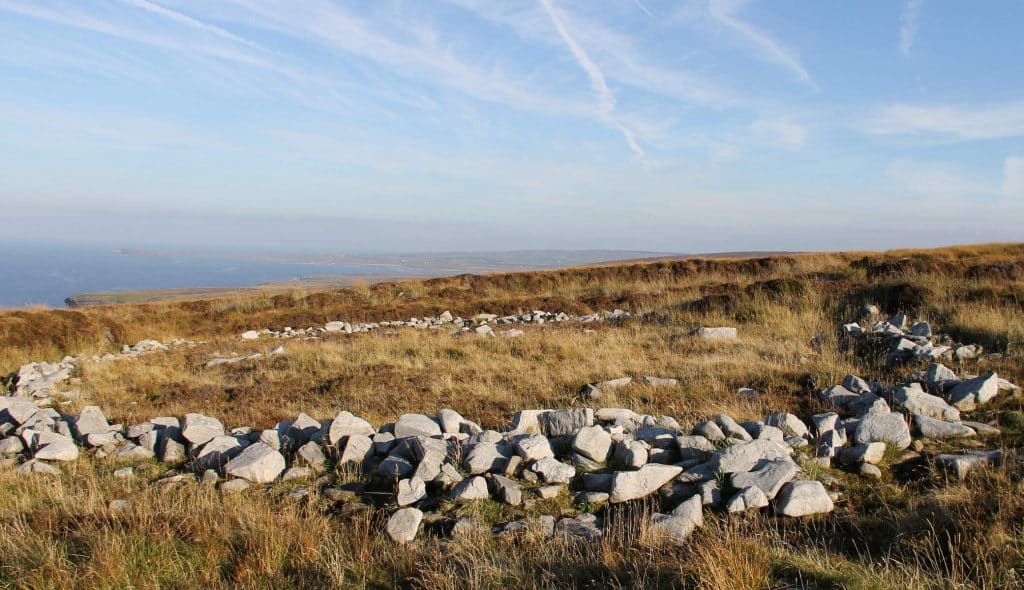 Located not far from Ballycastle in north County Mayo is The Céide Fields, an award-winning archaeological site. Impressively, this is Ireland's most celebrated Neolithic site offering an example of the world's oldest field systems ever found.
The bogland reserve consists of a visitor centre with an interactive tour for those keen to gain further insight into one of the most epic ancient sites in Ireland.
Address: Glenurla, Ballycastle, Co. Mayo, F26 PF66
Often overshadowed by its famous neighbour, Newgrange, Loughcrew Cairns deserves some kudos for its impressive passage tomb and ancient architecture.
Dating back to 4000 BC, this network of megalithic monuments spreads across a series of hills and tombs. Collectively, they are known as the Slieve na Calliagh, and they make up the highest point in Meath.
Address: Loughcrew Cairns, Corstown, Oldcastle, Co. Meath
8. Mount Sandel Mesolithic Site, Co. Derry – for some of Ireland's first inhabitants
Care to take a look at what life looked like 9,000 years ago? Head to Mount Sandel Mesolithic Site in County Derry.
Carbon dated to around 7,000BC, early hunter-gatherers occupied its terrain. To this day, this remains the sole example of Mesolithic houses in Ireland.
Address: 2 Mountfield Dr, Coleraine BT52 1TW, United Kingdom
7. Carrowmore Megalithic Cemetery, Co. Sligo – the largest complex of ancient megalithic monuments
Built in the Neolithic period (around 4000 BC), Carrowmore comprises of a group of megalithic monuments.
Impressively, this Sligo site is the largest complex of ancient megalithic monuments – 30 in total – to remain intact to this very day.
There are guided tours and an interpretative exhibit on-site for those looking to learn more about Ireland's ancient past.
Address: Carrowmore, Co. Sligo, F91 E638
6. Glendalough, Co. Wicklow – for an Early Medieval monastic settlement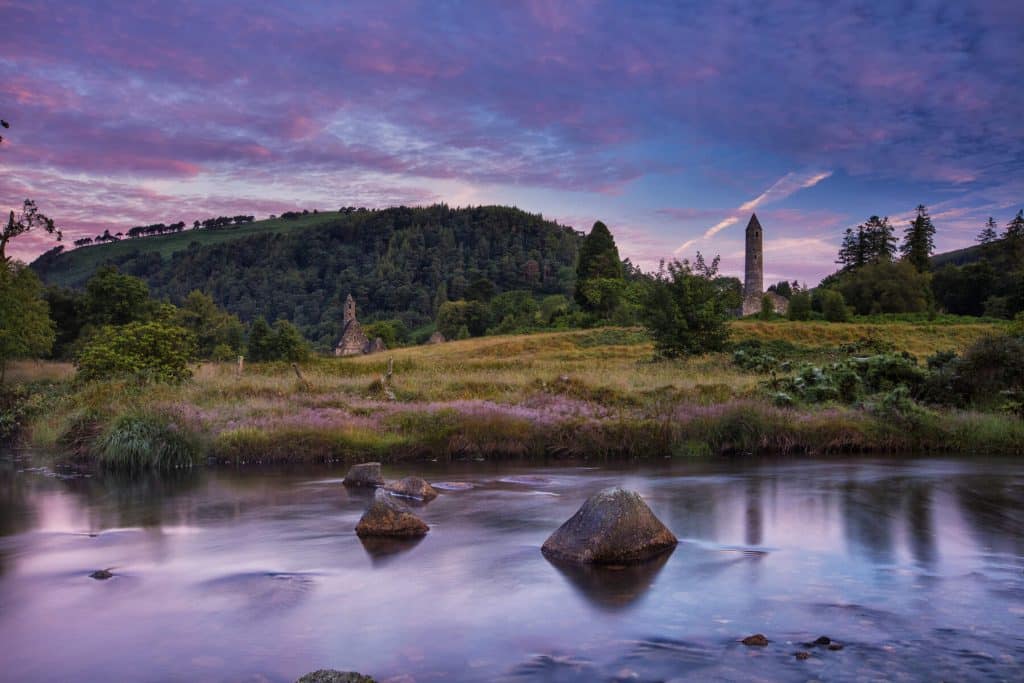 First established in the 6th-century AD, Glendalough is an impressively preserved monastic settlement.
The site is complete with various buildings, including a round tower, cathedral, and several churches, and despite attacks from invaders throughout centuries, this ancient city still stands today.
Location: County Wicklow
5. The Burren, Co. Clare – a landscape of wonder
Located in County Clare, The Burren is an archaeological marvel, and without a doubt, one of the most epic ancient sites in Ireland.
This extensive national park consists of karst limestone rocks in the form of cliffs, caves, coastal settings, and most impressively – ancient monuments.
Location: Co. Clare
4. Brú na Bóinne, Co. Meath – the poster child for ancient Ireland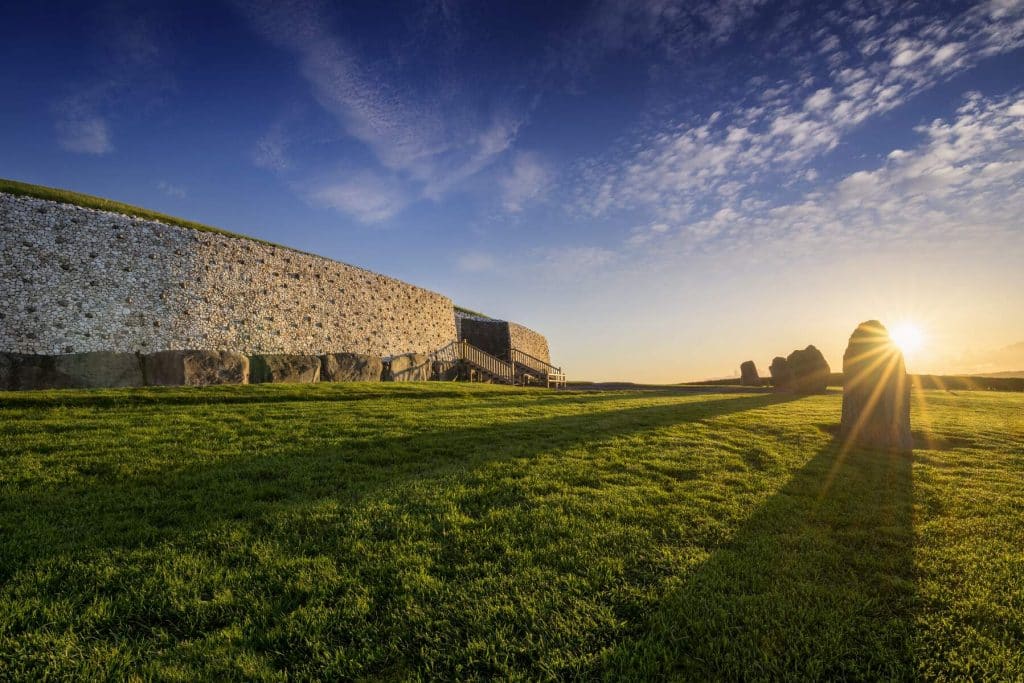 Brú na Bóinne (aka Newgrange) may just be the world's most well-known prehistoric monument, and this comes as no surprise.
Remarkably preserved, this site gives academics, archaeologists, and enthusiasts a rare glimpse of such clarity into the culture and customs of the Neolithic period.
Address: Co. Meath
3. Dún Aonghasa, Co. Galway – the ancient seaside site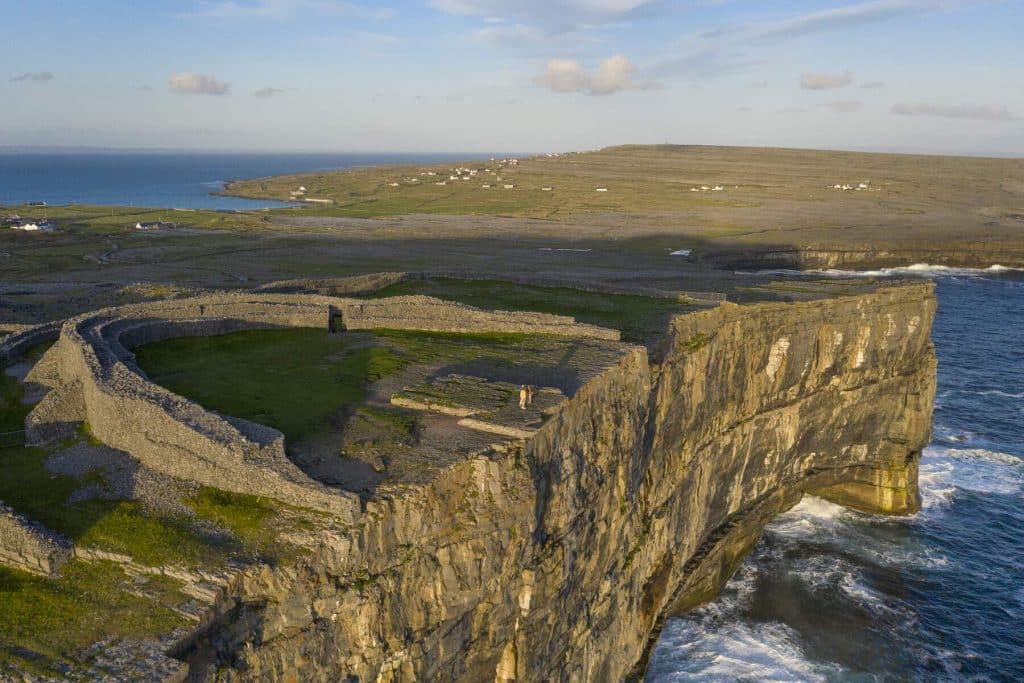 If it is all about location, look no further than Dún Aonghasa in County Galway when discovering Ireland's ancient past.
Located on the remote Aran Island of Inis Mór, perched atop a towering cliff that soars 100 metres above sea level, this ancient site is nothing short of cinematic.
Address: Inishmore, Aran Islands, Co. Galway, H91 YT20
2. Skellig Michael, Co. Kerry – the epic adventure
If you're looking for an epic adventure while exploring some of the most epic ancient sites in Ireland, make sure to check out the Skellig Michael.
Located off the coast of County Kerry, this rock mass (one of two in total) was once the site of an early Christian monastery, and its well-preserved foundations remain.
Location: Atlantic Ocean
1. Navan Centre & Fort – to live like a Celt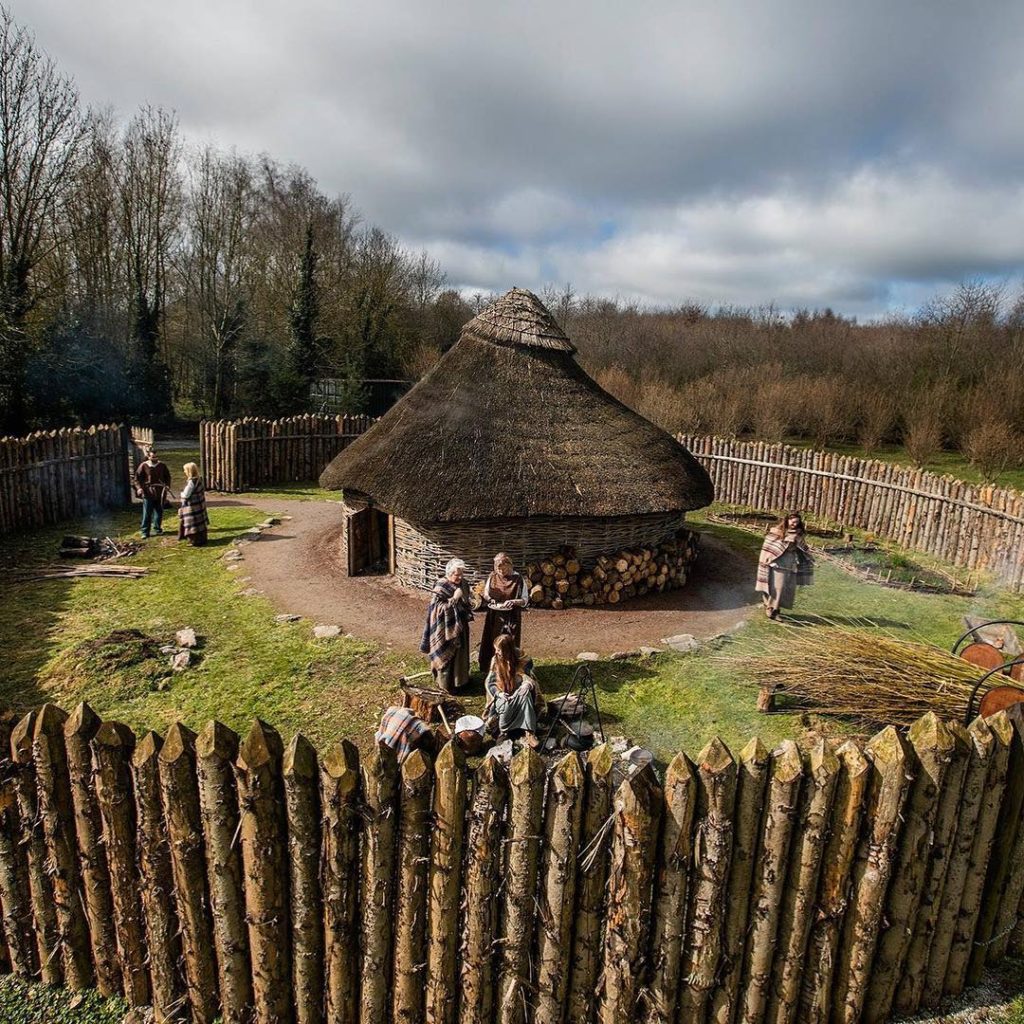 If you're someone who agrees that seeing is believing, this is the immersive experience for you.
Not only was Navan Fort once the seat of the ancient Kings of Ireland, but today visitors can live like a Celt for a day, learning about foraging, cooking, and the ways of life of our ancient ancestors.
Address: 81 Killylea Rd, Armagh BT60 4LD, United Kingdom