We wait for their release with anticipation; often the purchase is the highlight of our day, our week and even our month. We listen intently again and again as we savour the experience. We file, store, and catalogue; for often they are our most treasured possessions.
Most of us started building-up our music album collections when we were but teens and now in our sedentary years they remind us of our youth; along with the few family photo albums, our music album collection would be a priority to save from a burning house.
In this feature journalist and child of the sixties, Ger Leddin looks at what makes a music album great and in his opinion what were the ten best Irish albums ever released.
10. Van Morrison: Moondance
"Well, it's a marvellous night for a moondance
With the stars up above in your eyes
A fantabulous night to make romance
'Neath the cover of October skies…"
After the commercial failure of his previous release Astral Wheels in 1968, Morrison and his then-wife began writing the songs for his next album Moondance. Released in 1970 the collection showcased Morrison as a master of the blending of; soul, jazz, pop and even Irish folk music.
The album's critical and commercial success went a long way in bringing Morrison to worldwide prominence and began the steady progression of a career that ultimately brought him to cult status.

9. U2: Boy
"A boy tries hard to be a man
His mother takes him by his hand
If he stops to think he starts to cry
Oh why
If you walk away, walk away
I walk away, walk away, I will follow."
What promotes a music album to greatness? Well, one characteristic would be a single theme running throughout. In their debut album Boy recorded at Dublin's Windmill Studios during 1980 U2 incorporated the theme of adolescence – the change from childhood to manhood. The success of Boy allowed U2 to travel to the USA and put the Dublin band on the road to the greatness that they have achieved to date.

8. Planxty: Planxty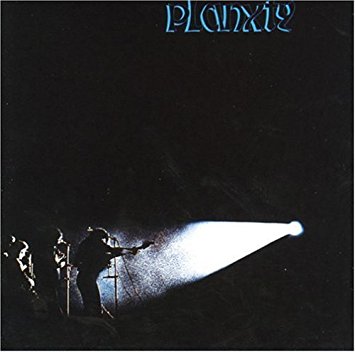 Buying a music album to add to your collection is a holistic experience. It's not only the music; the cover art forms a significant part of the enjoyment and the collectability. This was certainly the case with the Irish band Planxty's first album called simply, Planxty.
Often referred to as the Black album, because of its dark and graphic cover depicting a spotlight band on stage, this album recorded in 1972 and released the following year included the tracks: Raggle Taggle Gypsy, Arthur McBride, Planxty Irwin and Sweet Thames Flow Softly.
The popularity of this album and its commercial success helped revolutionise Irish traditional folk music and bring it o the attention of a much wider audience.

7. U2: The Joshua Tree
The Joshua Tree was U2's fifth studio recorded album, and some would argue their best. It contains some of the bands best songs: With Or Without You, I Still Haven't Found What I'm Looking For and Where The Streets Have No Name. A benchmark for any aspiring rock group the Joshua Tree contains some of The Edges best guitar playing ever recorded.

6. Sinéad O'Connor: I Do Not Want What I Haven't Got
"It's been seven hours and fifteen days
Since you took your love away
I go out every night and sleep all day
Since you took your love away."
Who can forget the opening lines of Nothing Compares To You – probably the better-known track on Sinéad O'Connor's Album I do Not Want What What I Haven't Got. The choice of songs on this album and their positioning are as harmonious as O'Connor's voice. Released in 1990 it is the album that defined her as a true artist of International standing.

5. The Pogues: Rum Sodomy And The Lash
Plagiarising Winston Churchill's quote referring to the Royal Navy might seem like a strange choice for The Pogues back in 1986 but whatever the reason it worked and seems to capture the essence of the music within.
Containing tracks such as And the Band Played Waltzing Matilda, The Sick Bed of Cúchulainn and The Old Main Drag, this the second released studio album of The Pogues is considered their finest.

4. A House: I Am The Greatest
The release of A House's I am the Greatest album in 1991 proved if nothing else that perseverance can pay off. After the commercial disaster that was their second album, I want Too Much the band was dropped by their record label.
A House refused to sell-out their style, taste and standards and with help from Setanta Records released I Am The Greatest to critical acclaim and was lauded as a triumph both artistically and commercially. Music critics the world-over hailed this release as the greatest comeback ever, and rightly so.
3. The Cranberries: Everybody Else Is Doing It So Why Can't We
Before they split in 2003 Limerick group The Cranberries had sold millions of singles and albums, with platinum awards both in Canada and the United States. Much of their global success can be attributed to the recognition and popularity of their first studio album Everybody Else Is Doing It So Why Can't We. Tracks like; Linger, Sunday and Dreams, written and sung by Dolores O' Riordan in that unique style can be played over and over, feeling new each and every time we listen.

2. U2: Achtung Baby
Well, what can you say; you have to hand it to them again. Achtung Baby was released in 1992 to much media fanfare. The Album recording nearly split the band with much-reported arguments among the members on the quality, direction and integrity of the tracks. Recorded in Berlin and inspired by the then-recent reunification of Germany the band took a new approach to their music focusing on a more alternative rock/electric dance mix. It worked and left us a musical mix never to be forgotten.

1. Thin Lizzy: Live and Dangerous
All taste in music is subjective and I'm obviously giving away my age here but the first album you buy always holds a special place in your heart and for me, it was Thin Lizzy and their 1978 release Live and Dangerous.
What made this double-album special for me was that it was recorded live and honestly you could feel the emotion of the audience bouncing from the vinyl. One magical moment is when the band cleverly segues from Cowboy Song at the last chord into the exciting The Boys Are Back In Town and bringing a stunned crowd with them, pure magic. Anyway, that's about it, my choice of the best ten albums from this small little rocking country of ours, you might not agree but you've enough there to be going on with.