From beautiful scenery to indoor fun, here are our top ten best things to do in Longford.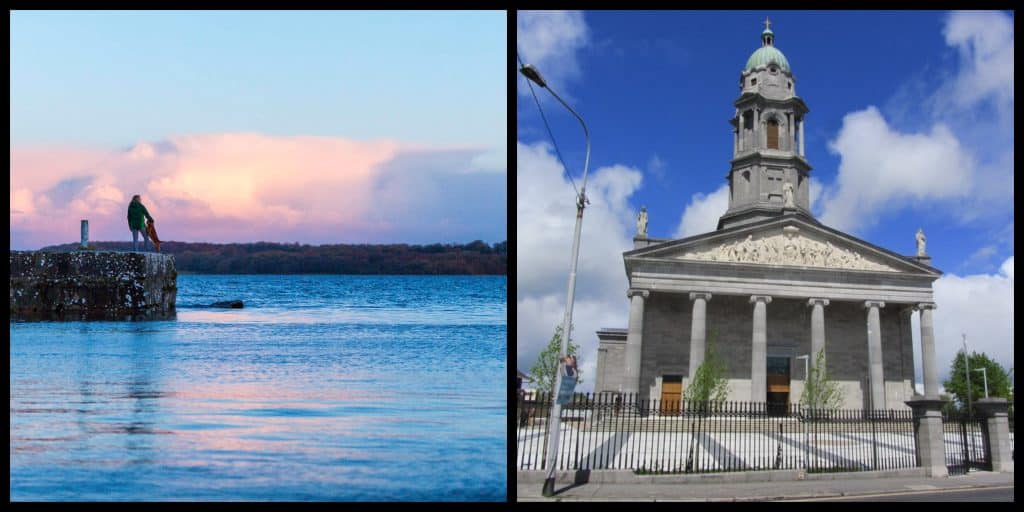 Located in the Midlands region of Ireland, County Longford is ripe with rural lands, waterways, outdoor activities, and adventures to be had.
Whether you're simply passing through or enjoying a weekend break, Longford is well worth a visit.
Here are the top ten best things to do in Longford.
Ireland Before You Die's top tips for visiting Longford
Longford is one of the sunniest Irish counties, so be sure to pack sunglasses as well as your raincoat.
If you're driving, make the most of your trip by taking a self-drive tour around the county to see the sites efficiently.
Longford has an amazing variety of brilliant pubs & bars you need to visit, so make sure you leave time to sample them.
If you're taking a road trip, take advantage of public transport as Longford is well-connected to other parts of Ireland, with easy access to major highways.
Longford has a vibrant arts scene, with numerous festivals and events throughout the year. Plan your visit around these events to make it even more unforgettable.
10. Longford Megabowl – for a rainy day
If you're going to be here with the whole family, there is no better place to spend a rainy day than at Longford Megabowl.
Not far from the town, this leisure complex is suited for all ages and boasts ten bowling lanes, arcade games, a soft play area for the little ones, and Quasar.
Open seven days a week, Longford Megabowl has a series of specials, discounts and is the perfect place for a kids' party, making it one of the best things to do in Longford.
Address: Athlone Road, Farranyoogan, Co. Longford
9. Lough Ree – for water sports
Located in the Midlands of Longford is Lough Ree, a scenic lake with endless outdoor opportunities.
Lough Ree is the second largest lake on the River Shannon and comes alive each spring and summer as outdoor adventurers and boating enthusiasts take to the waterway.
Whether you're after water skiing, canoeing, rowing, boating, or fishing, Lough Ree offers it all.
Address: Lough Ree, County Longford, Ireland
READ ALSO: IB4UD's Top 5 Reasons to Sail in Ireland
8. Center Parcs Longford Forest – for a family holiday
Center Parcs Longford Forest opened in the summer of 2019 and is a purpose-built, state-of-the-art holiday park for families, couples, and solo travellers.
With over one hundred indoor and outdoor activities as well as a world-class indoor tropical waterpark, this is an ideal place for a staycation in Ireland and is no doubt one of the best things to do in Longford.
Address: Newcastle Road, Newcastle, Ballymahon, Co. Longford
READ ALSO: Top 10 places in Ireland to bring the kids this summer
7. Newcastle Wood – for a leisurely leg-stretch
This enchanting woodland is the perfect stop-off on a trip to or through Longford.
Located in Cloonkeen, Newcastle Wood covers 325 hectares and offers endless trails and forest paths, riverside stretches, and terrain to explore.
This park is a favourite of locals with four-legged friends looking for a good leg-stretch.
Address: 4 Newcastle Road, Cloonkeen, Co. Longford
READ ALSO: Top 5 places in Ireland your dog will absolutely love
6. Midland Karting and Paintball – for adrenaline junkies
For all of you adrenaline junkies out there, look no further than Midland Karting and Paintball in Longford.
Set in Edgeworthstown, this adventure centre is perfect for groups of friends, youngsters, hens, stags, corporate parties, and birthdays.
With tonnes of activities to keep you keen, we think this will be one of the most memorable things to do on your trip.
Address: Cranalagh More, Edgeworthstown, Co. Longford
READ MORE: IB4UD's top 10 Maddest Places for a Stag/Hen Do in Ireland
5. St Mel's Cathedral – for impressive architecture
Located in County Longford, this impressive cathedral is a Roman Catholic church. Denomination aside, however, this cathedral is a stunning piece of architecture.
Built between 1840 and 1856, this grand cathedral is a wonderful example of the neo-classical style.
Address: Deanscurragh, Longford
4. Edward J Valentines Bar – for a few pints
If you're passing through or planning a trip, make sure you pencil in a stop off at Edward J Valentines Bar on the Main Street in Longford town.
Warm and cosy with utterly authentic Irish pub vibes, this is the sort of place where locals love to have a chat over a cold pint of Guinness.
Address: 65 Main St, Deanscurragh, Longford
READ ALSO: Five Pubs & Bars in Longford You Need To Visit Before You Die
3. Corlea Trackway – for a scenic walk
This ancient walkway is one of the best things to do in Longford, without a doubt. The Corlea Trackway was laid with oak planks between 148 and 147 BC and can still be enjoyed today.
Set near the town of Keenagh, this Iron Age walkway offers its visitors a scenic stroll in the countryside.
Address: 2 Cartron Rd, Cloonbreany, Keenagh, Co. Longford, N39 XE16
READ ALSO: IB4UD'S 5-day Ireland itinerary: the Heritage Haven
2. Viewmount House – for ultimate luxury
If you're wondering how best to spend an evening, one clear must-do is Viewmount House. This four-star estate offers manor-style accommodation and luxury dining in the most charming surroundings.
Set in a 17th-century mansion, this place is luxurious while offering fine local cuisine in a candle-lit, renovated stable setting.
Address: Dublin Road, Longford
1. Barley Harbour – for wild camping
Barley Harbour is a picturesque waterside setting and a favourite of locals. This hidden gem harbour is located close to the town of Newtowncashel and is the ultimate spot for wild camping.
The harbour is closely located to toilet facilities and is ideal for fishing too.
Address: Collum, Newtowncashel, Co. Longford
That rounds up our list of the top 10 best things to do in Longford!
Your questions answered about visiting Longford
If you still have questions, we've got you covered! In this section, we have compiled some of our readers' most frequently asked questions about Longford that have been asked online.
What time is sunset in Longford?
Sunset times in Longford vary depending on the time of year. On average, sunset times range from around 4:30 PM in the winter to 10 PM in the summer.
How do I spend a day in Longford?
There are plenty of amazing ways to spend a day in Longford. You could start by doing the things on the list above or visiting some other interesting sites, such as the Royal Canal, the historic Granard Motte or enjoying a round of golf at the County Longford Golf Club.
What is the most visited place in Longford?
Longford is not necessarily a popular tourist destination. However, one of the most visited places in Longford is St. Mel's Cathedral, a beautiful Gothic-style church which was destroyed by fire in 2009 but has since been restored to its former glory.