We've rounded up the top ten best things to do in Laois in your lifetime.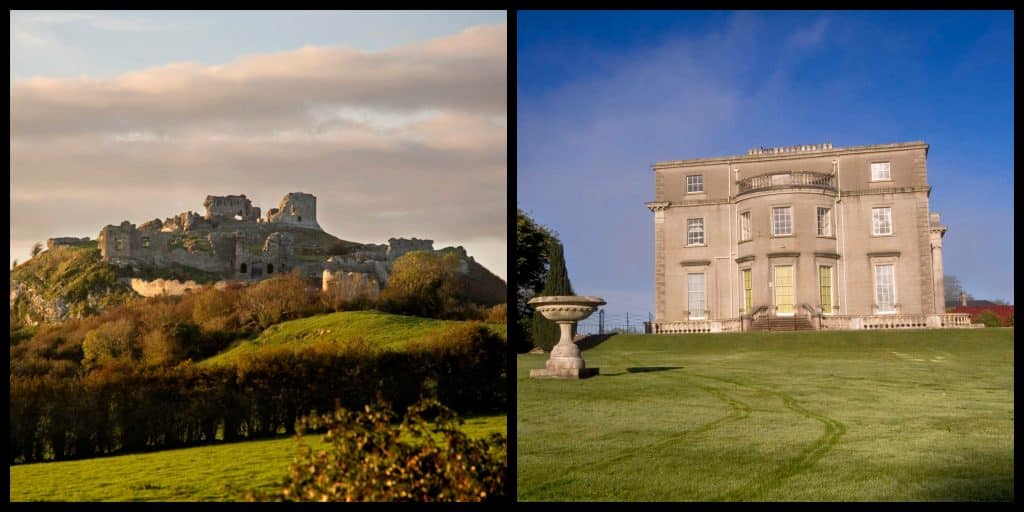 Located not far from Dublin, the inland county of Laois is a favourite of those looking for an alternative to the cityscape and eager to get out and into nature.
Land-locked with only a handful of lakes, Laois is a great example of an authentic Irish county, rich in historical sites, ancient ruins, museums, and classic Irish pubs.
Should you be stopping by or passing through, make sure to check out these top ten best things to do in Laois.
10. Aghaboe Abbey – the historic abbey
Aghaboe Abbey is one of the most significant Abbeys in all of the county. Founded back in the 6th-century by St. Canice, this abbey is historically significant for its role in educating and guiding local commerce and agriculture.
Today, Aghaboe Abbey is a major tourist destination close to Portlaoise. Rich in history, these ruins are well-preserved and will be of certain interest to anyone with an eye for medieval architecture or a passion for history.
Address: Friarsland, Aghaboe, Co. Laois, Ireland
9. Brittas Lake – for supreme serenity
Located in Laois, this scenic lake is a popular spot for local adventurers, tourists, and sightseers.
Sitting still and tranquil, surrounded by enchanting forests and wild woodlands, Brittas Lake is perfect for a picnic with the family, a lakeside trail walk, or a nature excursion.
This spot is a must-see for those looking for a little slice of serenity when in Laois. There is a car park on-site, as well as picnic tables.
Address: River View, Co. Laois
8. Ballaghmore Castle – the ultimate castle stay
Set in the town of Borris-on-Ossary, Ballaghmore Castle is a 15th-century medieval castle.
If you feel like truly immersing yourself in an Irish experience, this castle can be rented out!
Self-catering options, as well as exclusive bookings of the entire castle, are available. More so, a 16th-century manor guest house on the grounds can also be booked for accommodation.
Perfect for a private party, wedding, or trip with the family, this castle is a doorway to Ireland's ancient past.
Address: Ballaghmore Castle Dublin Road, Borris in Ossory, Co. Laois
7. Dunamaise Arts Centre – for art lovers
Dunamaise Arts Centre is located in Portlaoise. Featuring the newest, local, and most celebrated theatre, music, dance, art, and film, this place is a must for anyone with a keen eye for the arts when in town.
An ever-changing programme is bound to keep you keen and is one of the best things to do in Laois, without a doubt.
Address: Church St, Moneyballytyrrell, Portlaoise, Co. Laois
6. Donaghmore Famine Workhouse Museum – for Irish history
For those of you seeking something a little meatier on your trip to or through County Laois, make sure to stop at the Donaghmore Famine Workhouse Museum.
While this is one of the more sombre activities on our list, it is also one of the most captivating and educational. Explore the lives of people who lived and died in this famine workhouse, and learn about Ireland's troubled past and the infamous Irish famine.
Address: Ballyhegadon Glebe, Portlaoise, Co. Laois
5. Heywood Gardens – for ultimate beauty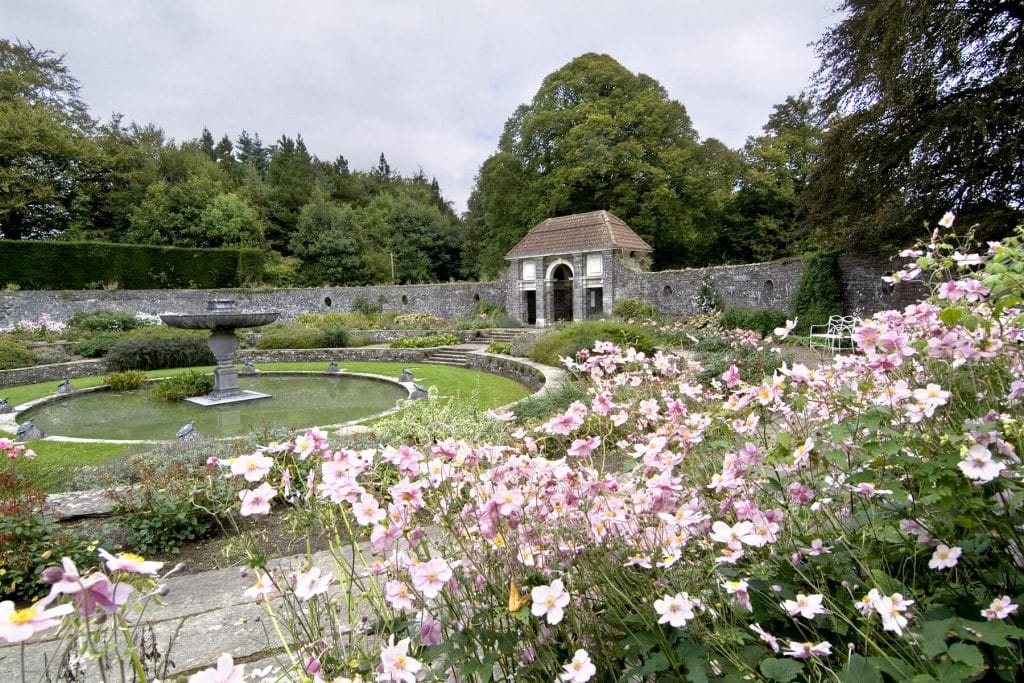 If you're keen to find something sweet to do in Laois, check out Heywood Gardens in Ballinakill.
Perfect for some quiet time, these serene manicured gardens offer ultimate landscaped lawns and architectural delight as garden paths wind and weave around botanicals and flowerbeds.
Address: Haywood Demesne, Ballinakill, Co. Laois
4. The Rock of Dunamase – the Viking settlement
This historical landmark is a site favoured by tourists and out-of-towners when passing through County Laois.
Located in Aghnahily, the fortress is dated back to sometime between the late 12th and early 13th centuries, although evidence of its existence dates back to the 9th century, when it would have been home to Viking settlers.
Address: Dunamaise, Aghnahily, Co. Laois
3. Emo Court – for a stately lunch
Emo Court is a grand stately home designed in the neo-classical style of architecture.
Standing proud against the backdrop of sweeping lawns, this 18th-century mansion is now open to the public, complete with a charming tea room perfect for a light lunch.
Address: Emo, Portarlington, Co. Laois
2. The Fisherman's Thatched Inn – for a pint of Guinness
This quaint Irish pub is located in Ballybrittas, County Laois. Utterly traditional with its charming cottage façade and cosy interiors, this is the perfect place to stop by for a pint of the "black stuff" (Guinness) after a long day of exploring the region.
Address: Fisherstown, Ballybrittas, Co. Laois, R32 CR22
1. Arderin – for an easy, worth-it hike
If you're looking for best things to do in Laois, the ultimate must-see on your bucket list has got to be the Arderin summit. Dancing the border between Laois and Offaly, this summit is the highest in the Slieve Bloom Mountains.
It's also super easy to access; you can drive up Glendine Gap, and then it is only a 15-minute walk to the peak from the car park.
Address: Glenamoon, Co. Laois, Ireland