Saoirse Ronan is one of the best actresses to come out of Ireland. Here are the ten best Saoirse Ronan movies, ranked.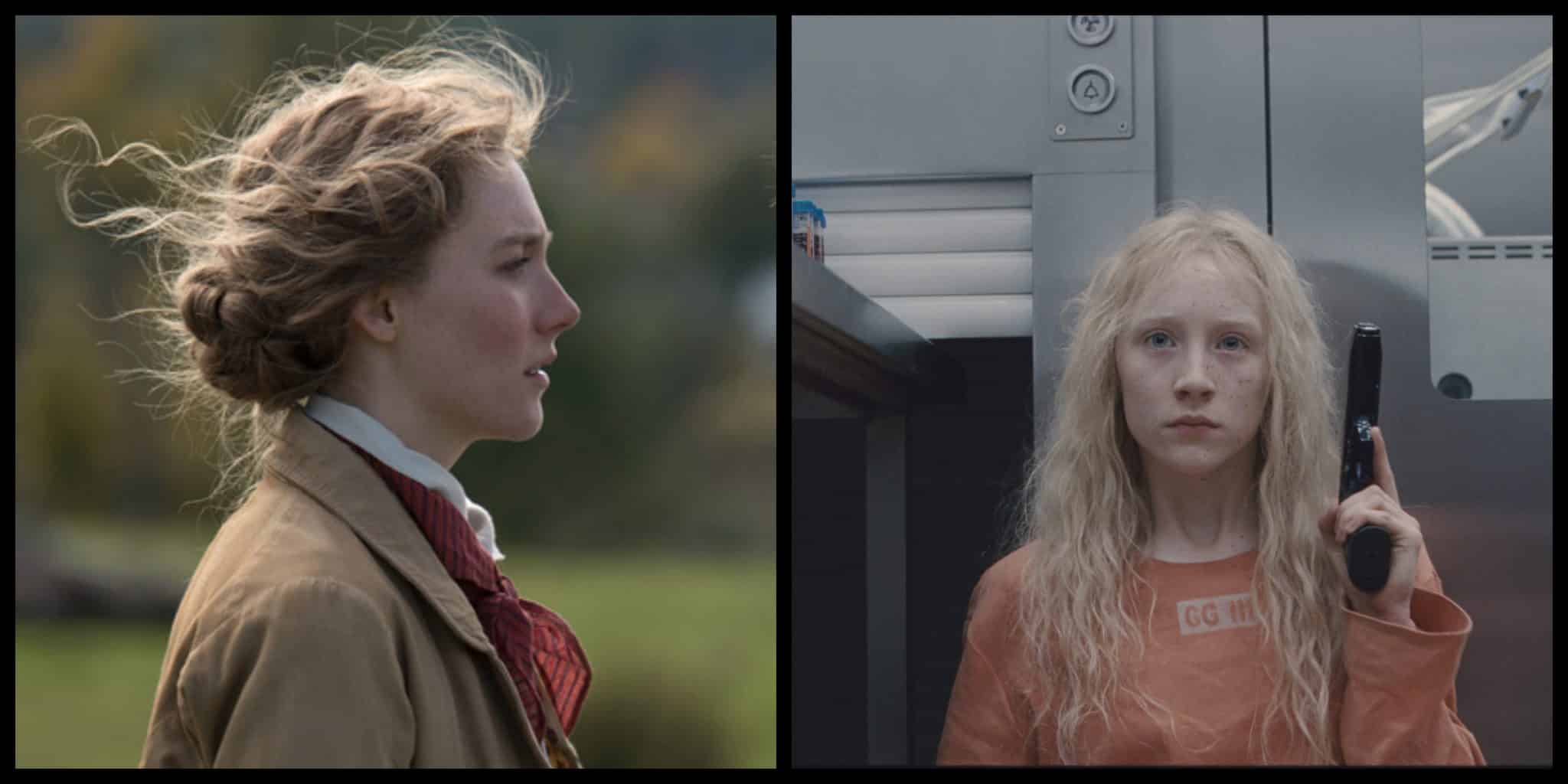 For a 26-year-old Irish American actress who started out on an RTÉ medical dramas, Saoirse Ronan is certainly not doing too bad in the world of Hollywood. Here are the ten best Saoirse Ronan movies.
She has starred in some of the best movies out there, and her ability to take on the role of such diverse characters makes her such a big name not only in Ireland and the U.S. but all over the world.
At such a young age, she has been nominated for four Academy Awards, five BAFTAs, and has received a Golden Globe Award. Now that is something to be proud of!
Being big fans of her, we've made a list of her best movies, and we promise you're going to want to binge-watch them all. We don't blame you!
Here are the ten BEST Saoirse Ronan movies, ranked in order.
10. The Seagull, 2018 – historical drama
The Seagull is a historical drama directed by Michael Mayer based on an 1896 play of the same name by Anton Chekhov.
In the movie, Ronan stars as Nina, a free and innocent girl who lives on the neighbouring estate to ageing actress Irina Arkadina, played by Annette Benning.
9. Hanna, 2011 – the story of a teenage assassin
This unusual role saw Ronan play a teenage assassin who was trained by her father. She stars opposite Cate Blanchett, who plays a CIA operative intent on killing her father, Eric Bana.
Unlike many of her roles, this one saw her take a huge challenge and succeed, which perhaps surprised many. She performed all her own stunts and even spent several months preparing for the role with much martial arts training. Now that's dedication!
8. Mary Queen of Scots, 2018 – a film of rivalry
Next on our list of the best Saoirse Ronan movies, Ronan starred opposite Margot Robbie in this historical film based around the rivalry between Mary Queen of Scots and her cousin Queen Elizabeth I.
7. The Way Back, 2010 – a search for freedom in Siberia
Set in Siberia, this film follows an all-star cast as they try to escape a Siberian labour camp.
In The Way Back, Ronan stars alongside fellow Irishman Colin Farrell, and she plays a Polish orphan joining the others in a bid to walk 4000 miles to India.
6. The Lovely Bones, 2009 – a film by Peter Jackson
Starring opposite Stanley Tucci, this supernatural, creepy movie saw her play a dead teenager who was killed by her creepy neighbour who tries to guide her family to a false killer.
Her family were hesitant to let her play this role, given its subject matter, but it proved to be a success, and as usual, she played the role to perfection.
5. Atonement, 2007 – an Oscar-worthy performance
This historical romance drama, in which she starred opposite Keira Knightley, earned Ronan an Oscar nomination for best supporting actress.
The movie itself won an Oscar for Best Original Score. No wonder this is one of her best movies.
4. The Grand Budapest Hotel, 2014 – Saoirse as Agatha the baker
This quirky crime drama features a string of famous faces. It is set in a colourful European hotel, well known during the first and second world wars.
Definitely one of the best Saoirse Ronan movies.
3. Little Women, 2019 – a story we all know and love
We all know and love the classic coming-of-age story Little Women, and this movie adaptation did not disappoint.
Ronan plays the strong-willed Jo March in the famous story set during the American Civil War.
2. Brooklyn, 2015 – the story of an Irish immigrant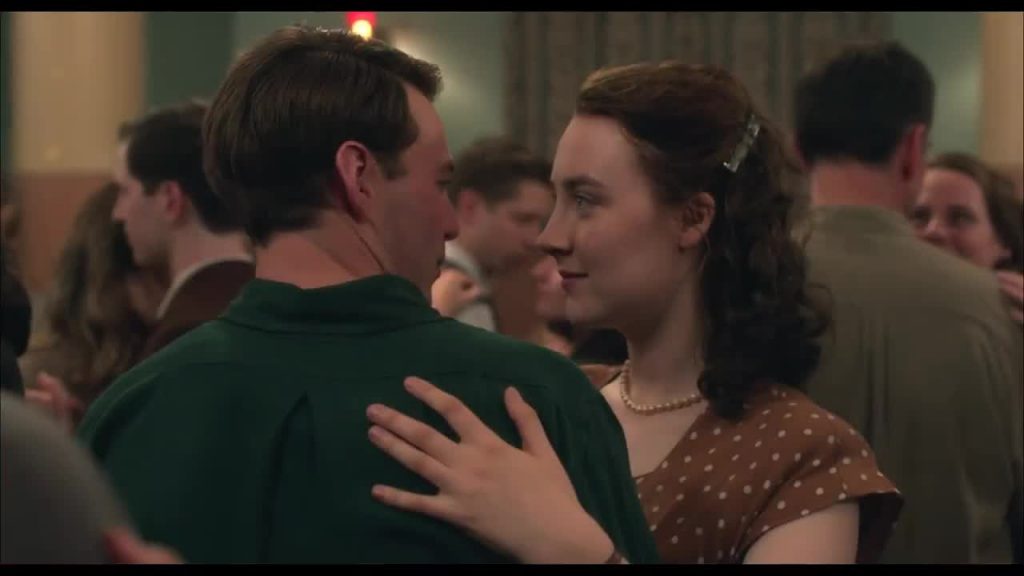 Ronan captured the story of Irish immigration so well in this epic film in which she leaves her home in Ireland for a better life in New York.
A very relatable and heartfelt film that earned her her first best actress nomination at the Oscars.
1. Ladybird, 2017 – a transition into adulthood
This heartfelt, coming-of-age story earned Ronan her third Oscar nomination and proved to be a huge success with audiences. Well, we should think so, considering she earned a Golden Globe Award for Best Actress.
Definitely worth the number one spot in our list of ten best Saoirse Ronan movies, that's for sure!
Saoirse Ronan has certainly made her mark on the big screen, and many of her movies are huge favourites.
In 2016 she was even named in Forbes magazine on two of their 30 under 30 lists, proving what we already knew, she is an absolute legend.
To see a young actress whose parents immigrated to New York from Dublin do so well in the world of movies makes us all proud but also makes us super excited for what's coming next.
And get this, Ronan is the second youngest person to have ever been nominated for four Academy Awards after Jennifer Lawrence. You go, girl! There's no end to her talent.