Whether you're looking for some live music, pub grub, a laid back local, or a more electric experience, these are the ten best pubs and bars in Donegal.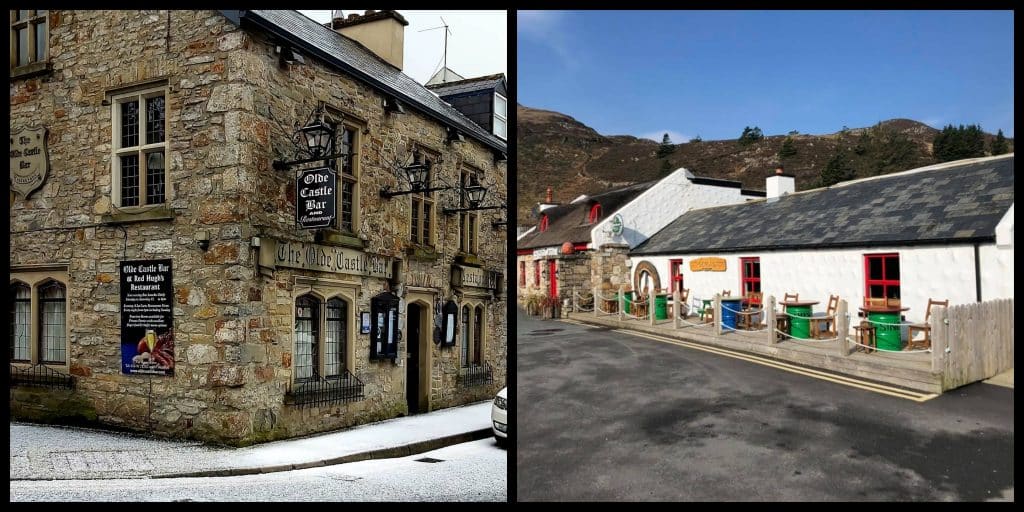 You can't pay a visit to Ireland's most northern county without checking out its most popular watering holes. Here are the top ten pubs and bars in Donegal.
In the northwest of Ireland lies Donegal. Characterised by its wild, rugged beauty and painted with vast landscapes that are fit for a romance novel, it comes as no surprise that Donegal frequently finds itself on the top of travellers bucket lists.
Ireland's "forgotten county", it may be dubbed, due to its lack of commercialisation and traditional ways of life, but one thing that hasn't been overlooked is its social venues; here are the ten best pubs and bars in Donegal.
10. The Olde Glen Bar – the oldest pub in Donegal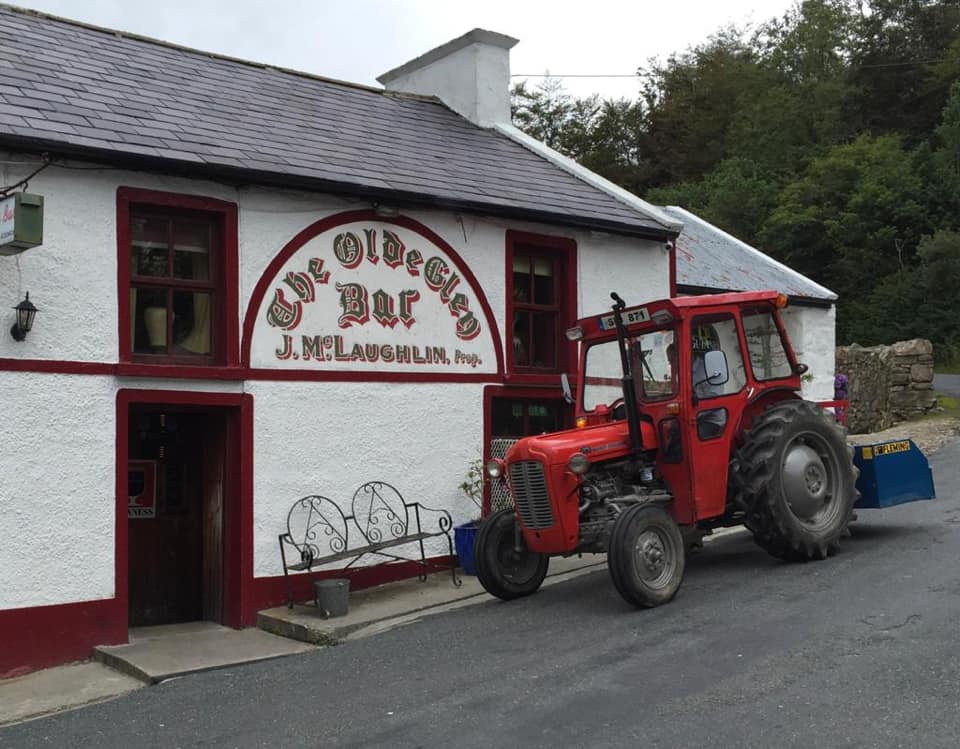 You would struggle to find a pub as authentic as The Olde Glen Bar in Donegal.
From its stonework that stretches back to the 1700s to its intimate traditional pub feel, wood panelling, and roaring fire, no trip to Donegal would be complete without sipping a pint of the "black stuff" (aka Guinness) at The Olde Glen.
Address: Carrickart, Glen Village, Co. Donegal, F92 KR23, Ireland
9. Biddy O'Barnes – the classic roadside pub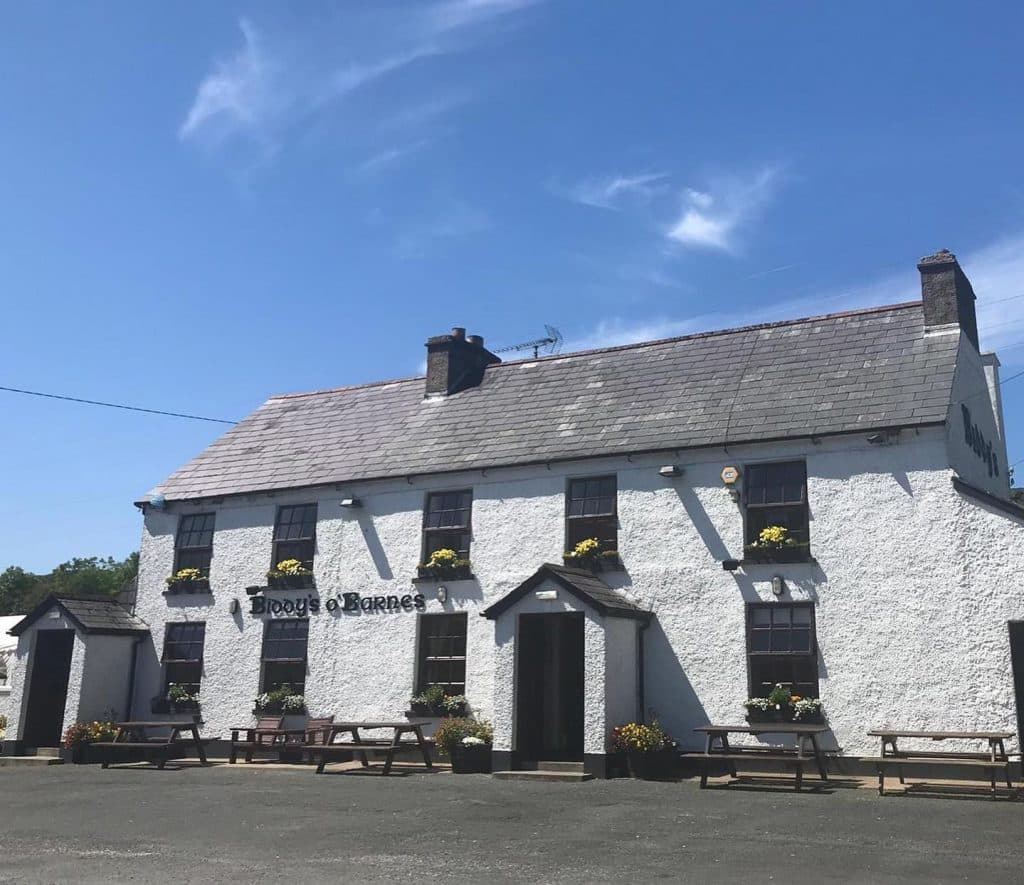 Sleeping at the foot of the Blue Stack Mountains, overlooking the Lowerymore River, is Biddy O'Barnes, a traditional roadside pub.
Famous for its hospitality and a hearty menu of fish and chips and homemade soups, this is the perfect pitstop when road tripping through Donegal.
Address: Biddys O'Barnes, Barnesmore Gap Barnesmore, F94 HP22, Ireland
8. The Drift Inn – for a Sunday roast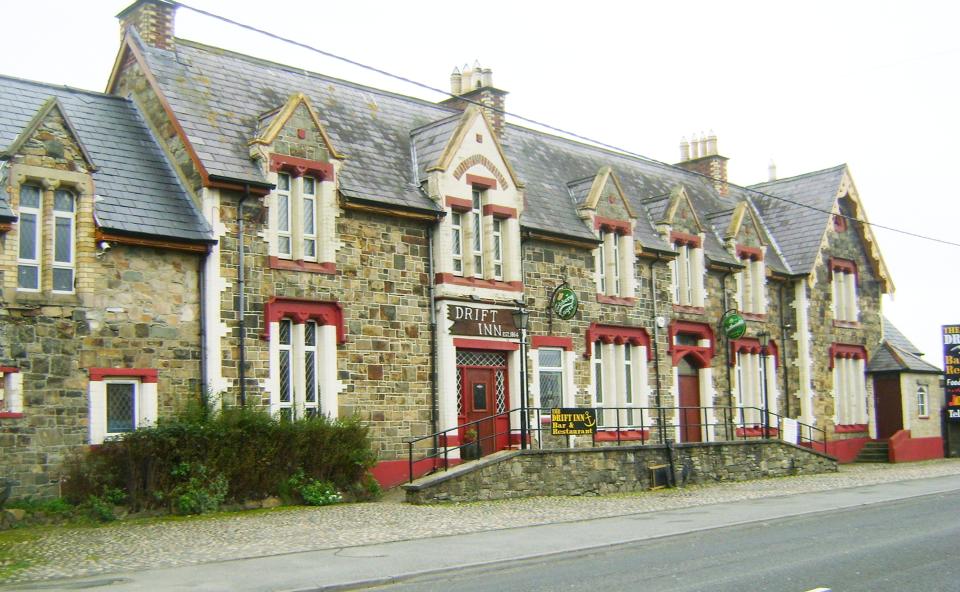 The Drift Inn has to be one of the best pubs in Donegal for more reason than one. Its atmosphere is warm and welcoming, its prices are reasonable, and its food is delicious.
Our favourite part of the Drift Inn's ethos, however, is that they slow roast all of their Sunday roast meats for over 24 hours before serving to ensure that each meal is Michelin quality.
Address: Buncrana Fire Station, Railway Rd, Ballymacarry Lower, Buncrana, Co. Donegal, Ireland
7. Leo's Tavern – the family affair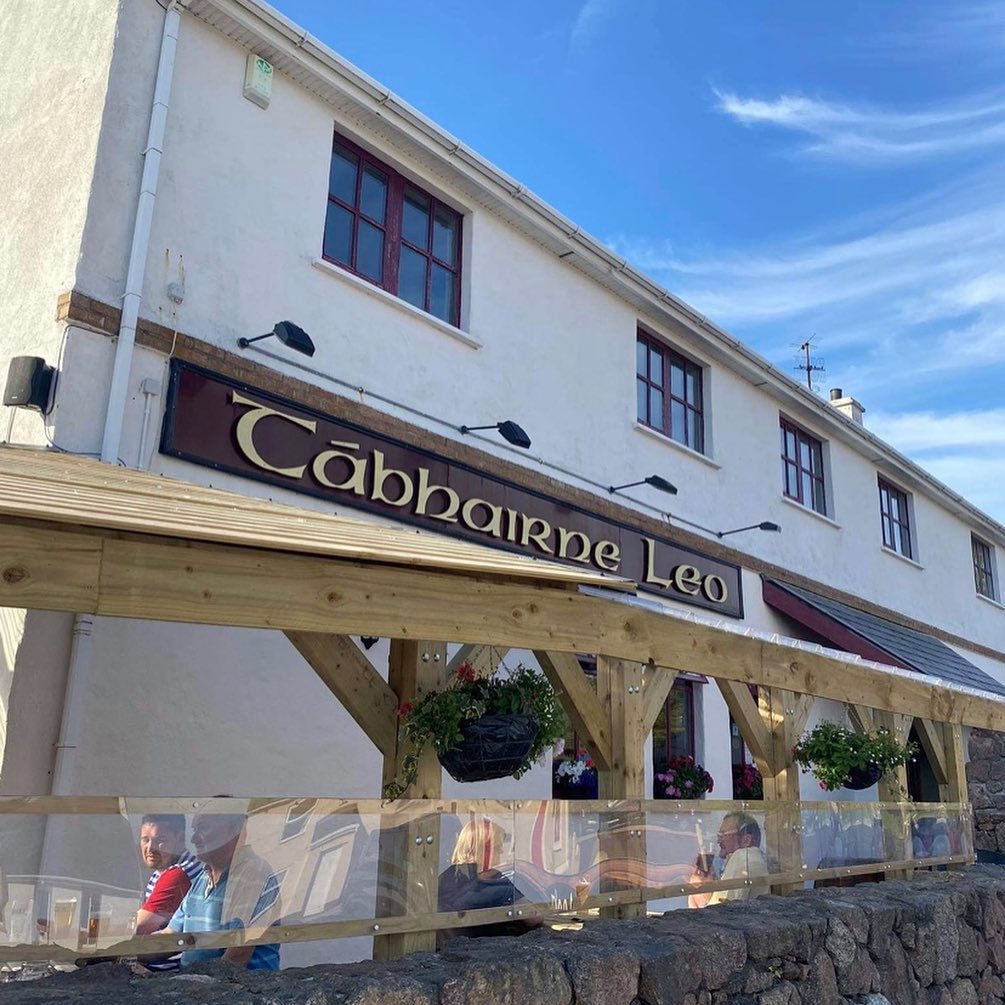 Leo's Tavern is a classic Irish watering hole and one of the best pubs and bars in Donegal.
Passed down from generation to generation, Leo's Tavern has firmly established itself as a cornerstone of the Donegal community, with music and revelry woven effortlessly into its DNA.
Irish trad band, Clannad, was born out of Leo's – in fact, Enya and Moya Brennan of the band are the children of Leo himself!
Address: Meenaleck, Crolly, Co. Donegal, Ireland
6. The Singing Pub – for the whole family
With traditional decor, classic pub grub, and even a children's playground on-site, there's little left to long for when visiting The Singing Pub in Donegal.
As the name implies, the bar actively encourages sing-a-longs with its trad musicians who entertain guests nightly.
Address: Unnamed Road, Mevagh, Co. Donegal, Ireland
5. McGinley's Bar – the local's favourite
Located in Letterkenny is McGinley's Bar. This Irish bar fits the bill with its low ceilings, exposed brickwork, wooden furniture, and free-flowing pints of the black stuff.
Add in some live music, fast service, and friendly staff, and we can see why McGinley's Bar has firmly established itself as a local favourite.
Address: 25-27 Lower Main St, Letterkenny, Co. Donegal, F92 EN8X, Ireland
4. Olde Castle Bar & Red Hugh's Restaurant – for a seafood dinner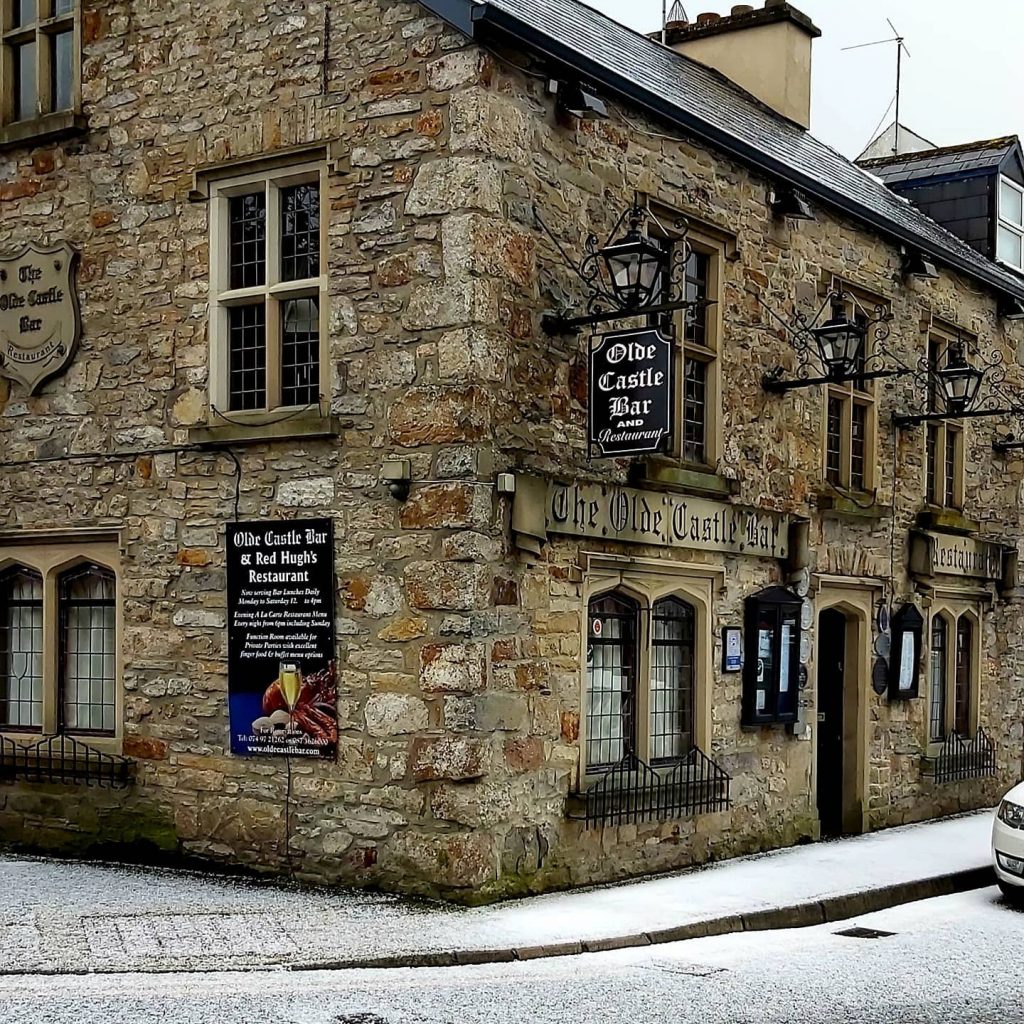 This venue earns itself a high ranking on our list of best pubs and bars in Donegal for multiple reasons.
Run by the local O'Toole family, the restaurant has won a series of accolades that prove it to be the finest seafood eatery in the county. Paired with a warm and hospitable Irish pub, what more could one want?
Address: Castle St, Milltown, Donegal Town, Co. Donegal, Ireland
3. McCafferty's – the new kid on the block
When it comes to the best bars in Donegal, McCafferty's would be considered a newer kid on the block, having opened in 2017. Since its inception, however, its unrivalled popularity has led to the opening of several venues in the locale and abroad.
McCafferty's celebrates a range of traditional and contemporary bands and musicians, acting as the preeminent live music venue in Donegal.
Address: 46 Lower Main Street, Letterkenny, Co. Donegal, Ireland
2. The Reel Inn – for its endless craic
The Reel Inn prides itself on its "music and craic seven nights a week all year round"; and, take it from us: it lives up to the expectation.
This no-frills watering hole is the type of place for young ones and pub veterans, families and groups of friends. With a terrace overlooking the river outside, and music kicking off inside, it is safe to say The Reel Inn is one of the best pubs in Donegal.
Address: R925, Co. Donegal, Ireland
1. Dicey Reilly's – the all-in-one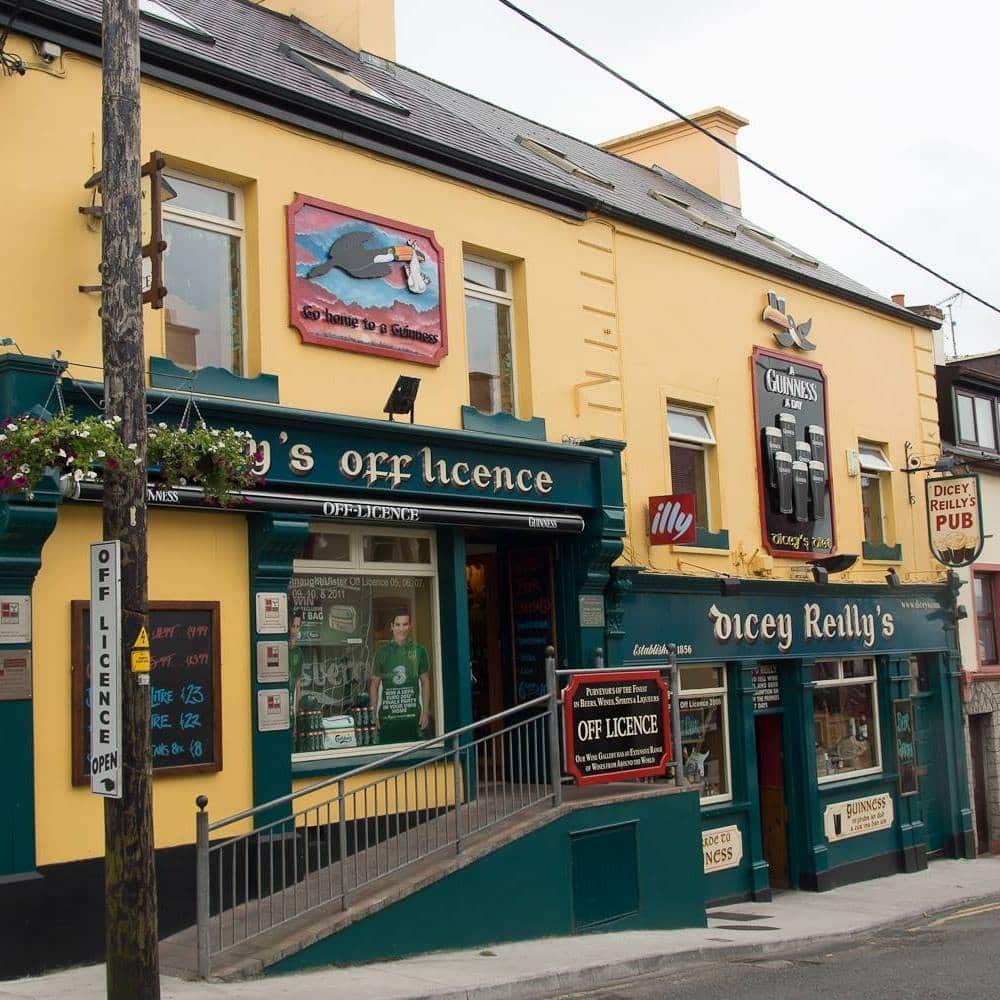 Located in Ballyshannon in County Donegal, Dicey Reilly's is not only a public house but an off-licence and microbrewery.
With a history stretching back over three centuries, Dicey Reilly's attracts a versatile crowd of pubgoers with live music and mighty craic to be had, making it one of the best pubs and bars in Donegal.
Address: Market Street, Townparks, Ballyshannon, Co. Donegal, F94 FY61, Ireland
Get featured on Ireland Before You Die
Do you want to get your Irish business more online exposure? Especially to those interested in travelling the best places in Ireland? Then why not get a dedicated feature on Ireland Before You Die. Find out more 
here.