If it's a good shift you're in dire need of, then you've come to the right place. Whether your looking for the most charming place in Ireland to lock lips with the one you love, or just a good old-fashioned drunken shift and drift, we've got you covered. Pack that chewing gum, and throw on some lip balm cause there's about to be a whole lot of lobbing the gob after reading this.
10. Vanity Nightclub, Monaghan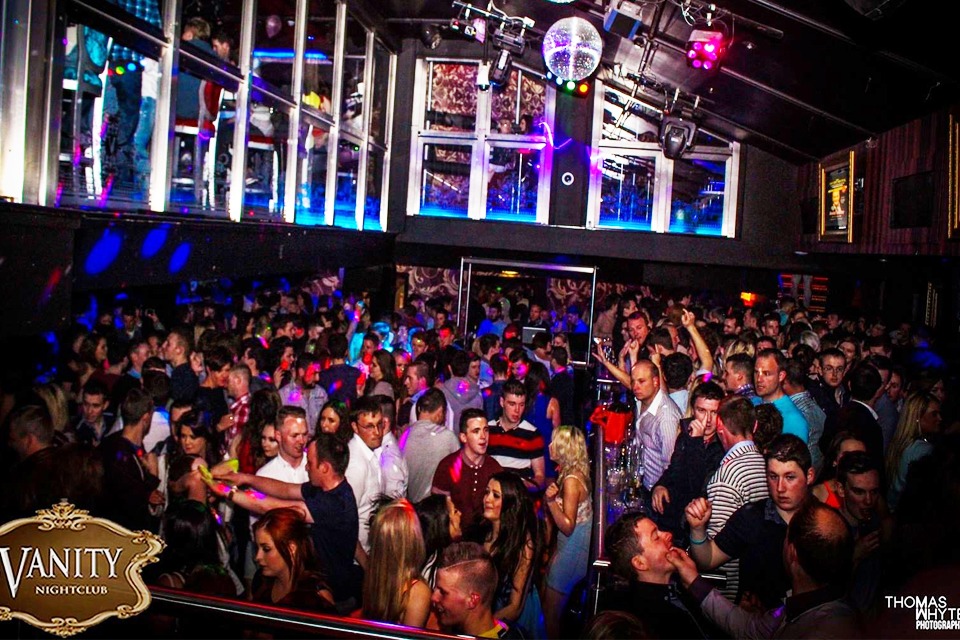 Without a doubt, this joint is NOT the most glamourous or romantic of places to find the love of your life. But if you're just looking for a quick shift before the night is over and you make your way to inhale a tub of curry cheese chips, the Vanity Nightclub is most definitely the place for you. Shifts galore.
9. The Hook Lighthouse, Wexford
If you're lurking around the Sunny South East for the weekend, or if you live there yourself, this is an ideal place to bring a date with the main aim of getting a shift. It's by far one of Ireland's most underrated romantic settings, but in actual fact, you'll be surrounded by crashing waves and a pretty epic view making this one of the most scenic places you'll ever lock lips with your potential other half.
8. Galway City's Bars
Lads, if you're looking for love then Galway is where you'll find it. With more pubs than you can count, endless opportunities to chat up naïve American tourists and the best craic you'll find within a 9000km radius, there's that twinkle of magic in the air when it comes to Galway. Sure, even Ed Sheeran said so!
7. The Brog, Cork City
Ah, The Brog, an endless supply of alternative individuals who are looking for the exact same thing you are; a good old fashioned drunken shift. After dancing the night away in Havana's the night is still young so your only options are to leg it to Hillbilly's before the queues start, or chance one more round of shots in The Brog. If it's some tender loving you're after, then the latter option is most certainly for you.
6. Lisdoonvarna Matchmaking Festival, County Clare
Ohhh Lisdoonvarna! In the words of the great Christy Moore, Lisdoonvarna in late September is the only place on this very planet you'll need to be if it's a good old shifting marathon you're after. Contrary to popular belief, the Lisdoonvarna Matchmaking Festival is not just for the elder generations who are looking for that someone special.
Believe it or not, it's also a place for young ones to gather around the town and in the pubs to get chatting to whoever takes their fancy. Lisdoonvarna and shifting go hand in hand so why not give it a go?
5. Temple Bar, Dublin City
Generations upon generations of tourists and locals have fallen head over heels in love in this very bar, so it's no wonder why it's close to our number one spot. Noise and spilt pints aside, The Temple Bar is the most optimal place to lock lips with a countless array of beautiful specimens.
If you're a local, then it's the perfect opportunity to let your Irish charm flourish in the hope of receiving a peck from whoever it is that you've been buying drinks for all night. And if you're a tourist, take every opportunity you can to use and abuse the Irish who would love nothing more than a drunken, slobbery shift at the end of the night.
4. The Titanic Museum, Belfast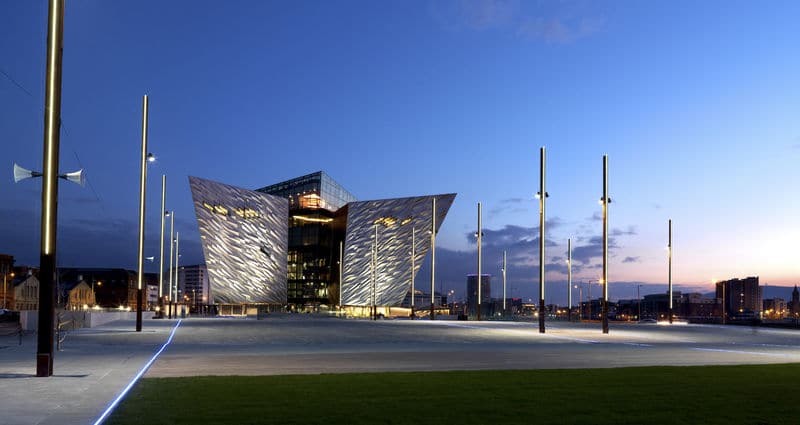 What better place to bring someone on a first date than The Titanic Museum in beautiful Belfast? Sure what else would you be at? There's no room for awkward small talk, uncomfortable silences and absolutely chronic flirting techniques here because you'll be too busy being entranced learning about the very place where Jack and Rose first met.
And you know as well as we do, there's only one way to finish off what will be one of the best dates of your life, and that's to recreate their very first kiss on the end of the boat. "I'm flying Jack".
3. The Strawberry Festival, County Wexford
Cast aside the regular haunt of The Stores and embrace something new. Each and every Wexford local knows that the annual Strawberry Festival is where true love is born. Romance (and the stale stench of slurry) fills the air while you're surrounded by true love's very fruit covered in chocolate – what could be more delicious?
Dance the night away while inhaling every strawberry in sight. Drink to your heart's content and use that alcohol juice as courage to lob the gob on whoever it is you've got your eye on.
2. Inistioge, Co Kilkenny
If it's a respectable first date you're after with no intention of drinking your own weight in alcohol, then a quick trip to one of Ireland's most stunning and picturesque villages is on the cards for you.
Home to the world-famous Woodstock Gardens, you're guaranteed a more classy and romantic shift as you walk hand in hand admiring the endless greenery and exotic trees that you'll be hard-pressed to find anywhere else in Ireland. After your charming excursion, why not take a trip to one of the local cafes where you can work on your kissing techniques over a hot chocolate?
1. Coppers, Dublin City
Let's face it, this was always going to be number one on the list. Head to Harcourt Street's most beloved haunts and you'll be guaranteed more shifts than hot dinners. Slime and grime aside, you'll even be in with a good chance of going home with someone. Don't blame us when you wake up the next morning with the biggest fear of your life though. Happy shifting!
Note: our travel articles should be used only to plan future trips. Please stay at home until the government has advised otherwise.