Magnificent fortifications abound in the capital and its surrounding towns and neighbourhoods. Read on to discover the top ten best castles in Dublin.
Situated on the east coast of Ireland, County Dublin is home to some of the most magnificent man-made structures in all of Ireland. These can be found scattered across its country and town and within the confines of the capital, Dublin city.
Amongst these structures are castles, dating back hundreds of years that still hold significance across the county today and can be found in all corners of the county.
Some are as solid as they were when they were first built, and some lie in ruin. However, both sets are equally fascinating and are must-visits if you are on tour in this part of the world.
Read on to find out the top ten best castles in Dublin, ranked.
10. Monkstown Castle – the outstanding remains of a large fortress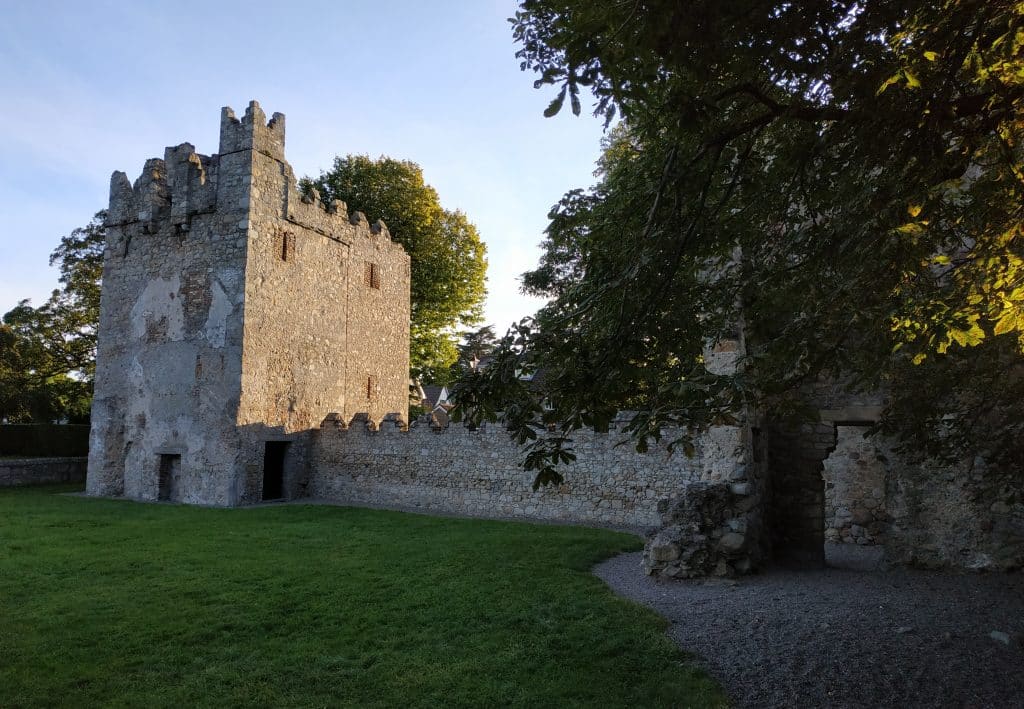 The South Dublin suburb of Monkstown is the home of the first on our list of the best castles in Dublin. Painting within the remaining structures has confirmed this was once a large castle, but much of it no longer remains.
Ownership of the castle passed through many hands, from the Cistercian monks through to General Edmund Ludlow, who worked for Cromwell in Ireland.
Address: Baile na Manach, Co. Dublin, Ireland
9. Bulloch Castle – for protection of the harbour
This castle, overlooking Bullock Harbour in the seaside town of Dalkey, can trace its origins back to the 12th-century and was built by Cistercian monks.
While not currently open to the public, it is worth the view and immediate inspection of the castle can see why it was built as a defence for the silent harbour below.
Address: Bullock Harbour, Glenageary, Dalkey, Co. Dublin, Ireland
8. Drimnagh Castle – Dublin's only moated castle
One of the best castles in Dublin is Drimnagh Castle, built by the Normans and its obvious beauty still shines through to the present day.
This structure remains the only one on the Emerald Isle to be surrounded by a flooded moat and is easily accessible, being only 10 km (6 miles) from Dublin city.
Address: Restoration Project, Long Mile Rd, Drimnagh, Dublin 12, Ireland
7. Clontarf Castle – a hotel built on historic lands
The current castle was built in the 1800s, but before it, there was a castle built in 1872. Clontarf Castle is now a commanding structure infused with modern architecture.
There's more than just sightseeing on your visit here, as it sits on the land host to the famous battle of Clontarf of 1014.
Address: Castle Ave, Clontarf East, Dublin 3, D03 W5NO, Ireland
6. Dalkey Castle – one of the best castles in Dublin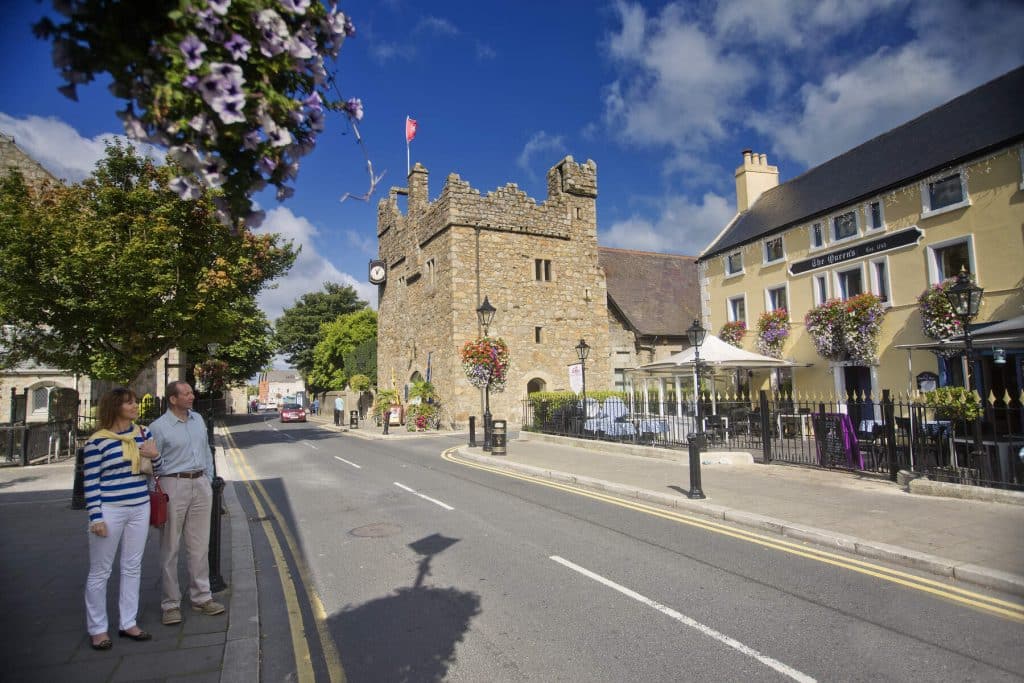 Dalkey Castle is undoubtedly one of the best castles in Dublin, whose story begins in the 14th-century and is one of the seven castles found in this town.
Open six days a week to the public, a trip to the castle and its visitor centre is a must if you are in Dalkey this year.
Address: Castle St, Dalkey, Co. Dublin, Ireland
5. Howth Castle – an 800-year-old story awaits
Plans have just been announced to restore the Howth Castle and its surrounding grounds, which will add significantly to the already impressive sight that it is.
The castle boasts over eight centuries of history and was modified many times throughout its lifespan.
Address: Howth Castle, Howth, Dublin, D13 EH73, Ireland
4. Ardgrillan Castle – more than just a castle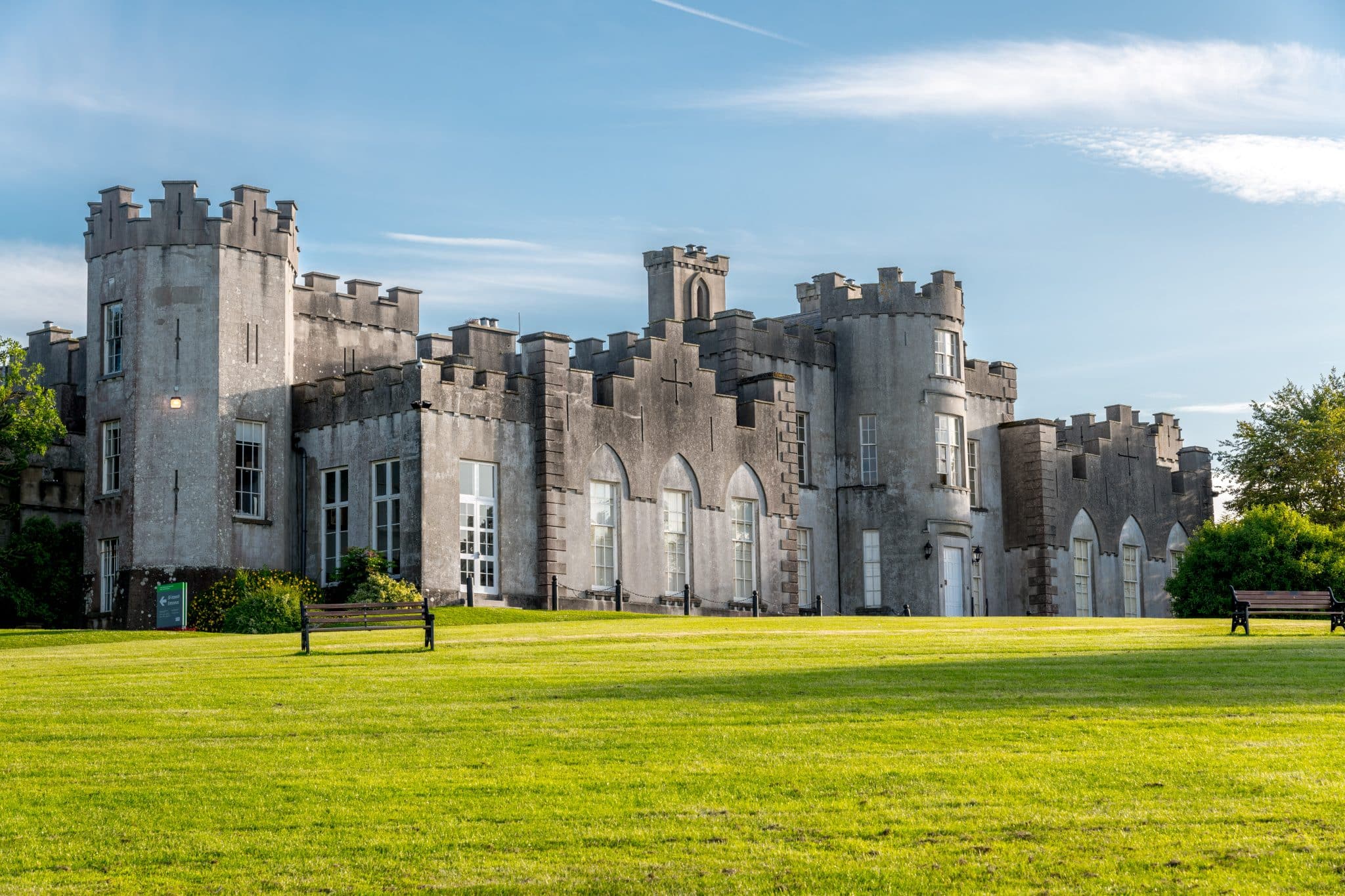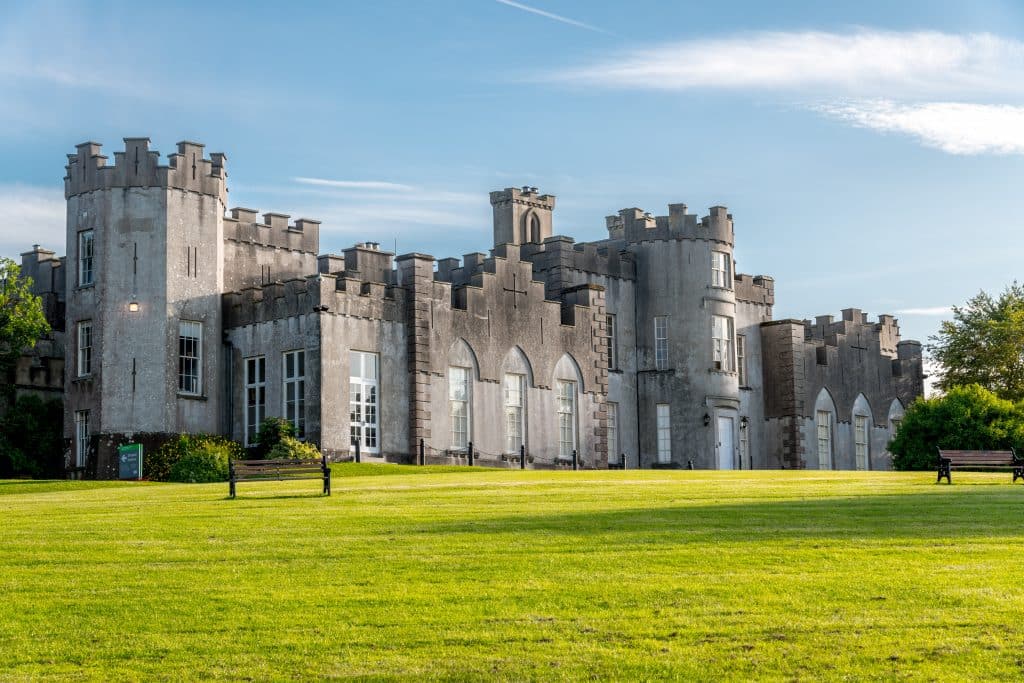 Climbing high in the list of the best castles in Dublin is Ardgrillan Castle, a magnificent 18th-century house hugged by parkland and boasts ocean views.
The Victorian castle is a superb visitor attraction and traces its history back to 1738 when it was built by Robert Taylor.
Address: Ardgillan Demesne, Balbriggan, Co. Dublin, Ireland
3. Swords Castle – more and more still to discover
A trip to Swords Castle would be ideal for those just landing in Dublin as it is not far from the capital's airport. It is under the stewardship of Finglas County Council and opens from 9:30 am to 4 pm daily with free entry.
One of the best castles in Dublin, it was built by the first Norman Archbishop of Dublin. Recent burials discovered underneath underline the continuing discovery of its burgeoning history.
Address: Bridge St, Townparks, Swords, Co. Dublin, K67 X439, Ireland
2. Dublin Castle – the handover of power in Ireland
Once a bastion of British power and control in Ireland, Dublin Castle, which can be found in the heart of Dublin city, entered the custody of Michael Collins and the new Free State Government in 1922.
It was established as a Viking Settlement in the 13th-century and is open daily for visitors. Tickets are available for tours of the historic establishment.
Address: Dame St, Dublin 2, Ireland
1. Malahide Castle – a stunning Medieval fortress
You may know Malahide as an iconic concert venue, of which it certainly is. However, it is also home to Malahide Castle, taking the crown amongst the best castles in Dublin.
This stunning Medieval fortress shares its walls with sprawling green roots. It is even rumoured to be the most haunted castle on the Emerald Isle.
Address: Malahide Demesne, Malahide, Co. Dublin, Ireland