The yoga scene in Ireland is booming, especially in the capital. So, here are five yoga studios in Dublin everyone needs to try.
Yoga, the ancient spiritual practice of the connection between mind and body, is a lifestyle many have taken on around the world, including the Irish.
Over the past decade, yoga studios have been popping up all over the country, enabling Irish folk to try all kinds of yoga styles and meditation practices.
Living in the country's bustling capital can have its stresses at times, so it's necessary to take care of ourselves and take some time out, before or after work, and even on the weekends.
We are lucky to have such an array of studios to choose from, all offering different experiences and allowing you to try a variety of practices comfortably.
We know it can be overwhelming trying to decide where to take your first class, or even to continue your current practice, so if you're living in the capital, you need to check these out.
Here are five yoga studios in Dublin everyone needs to try.
5. Yoga Dublin, Dundrum – in the heart of South Dublin
With three locations to choose from: Dundrum, Ranelagh, and Rathmines, this well-established studio offers workshops, teacher training, online classes, and an unlimited package for new clients, allowing you to try all kinds of classes to see what suits you best.
Address: 4a & b Rockfield Central, Balally Luas Station, Dundrum, Dublin 16, D16 T970, Ireland
4. The Yoga Lounge, Raheny – stretch, breathe, and yoga
Located in the charming village of Raheny in North Dublin, this studio offers classes for all levels. Although they specialise in Ashtanga, Hot Yoga, and Pregnancy Yoga, they also provide all levels of Hatha classes.
They pride themselves on encouraging everyone to try yoga no matter if they are a beginner or advanced because they provide a comfortable environment for everyone. Definitely a studio worth checking out!
Address: 415 Howth Rd, Clontarf East, Dublin 5, D05 X2E4, Ireland
3. Hot Yoga Dublin, Malahide – the place to go, to learn, and to grow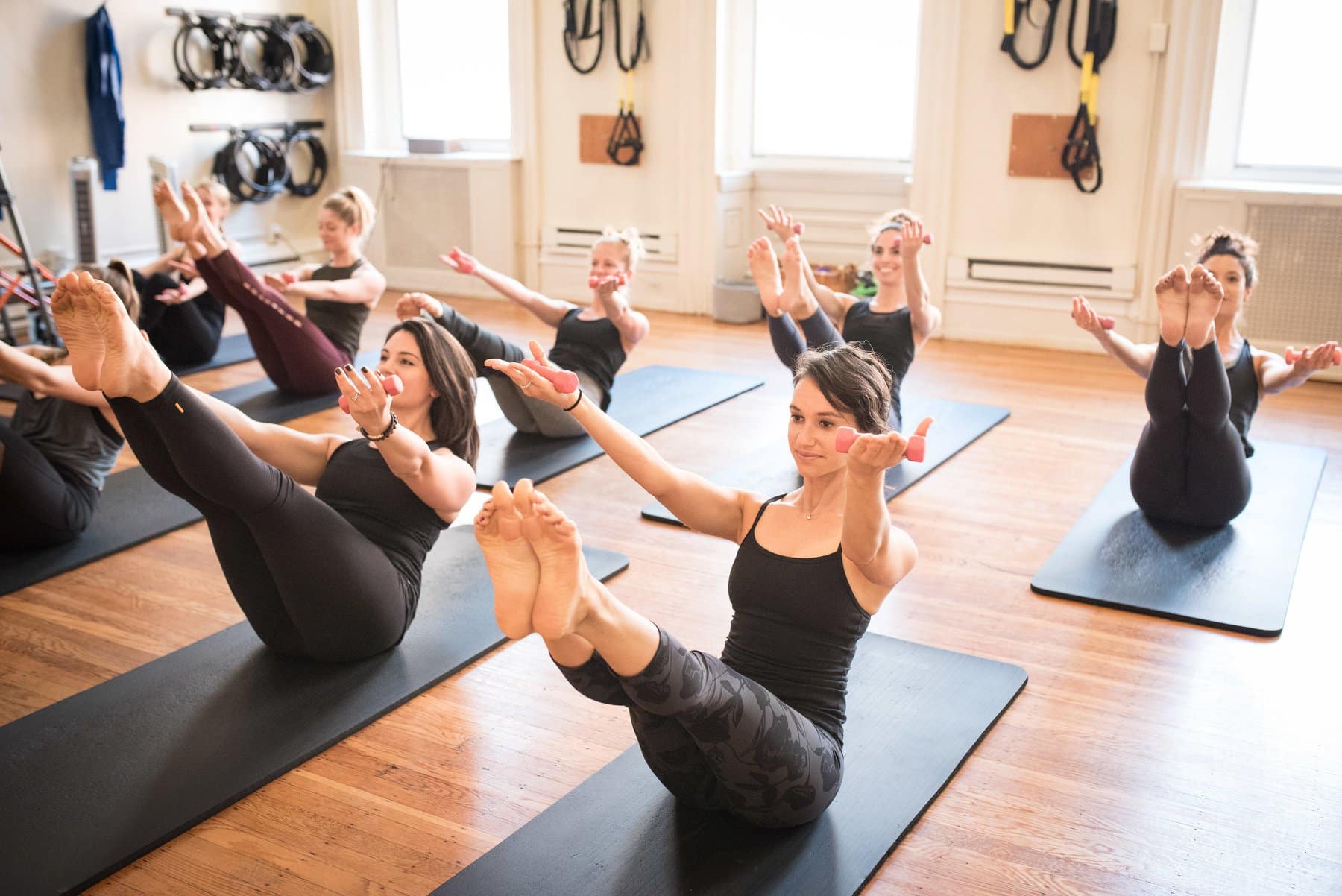 Self-described as a 'fun-loving community space', this studio was created by two sisters who wanted to provide a space for students to grow.
They have three bespoke studios in one location, as well as online. Their three studios include Hot Yoga Dublin, Yoga Next Door, and Pilates Dublin.
They also offer a very affordable unlimited trial month, making these classes accessible to everyone.
Address: Burnell Green, 4 Malahide Rd, Northern Cross, Dublin 17, Ireland
2. The Elbow Room, Stoneybatter – Dublin's urban retreat
Offering various classes, including yoga, pilates, and mum and baby yoga, The Elbow Room also provide some very interesting workshops, yoga teacher training, and even beautiful sound bath classes.
There truly is something for everyone here, and with their unlimited package, there is no reason not to try out The Elbow Room.
Address: 32 Brunswick St N, Dublin, D07 A070, Ireland
1. Yoga Hub Phibsboro – a vibe, a practice, a lifestyle
The Yoga Hub brand is known all over the city, and they have locations in Blanchardstown, Phibsborough, and Camden Court in the city centre.
Offering various classes from Yin, Hatha Flow, Meditation, Pilates, and much more, they describe themselves as a fresh and modern studio with new and challenging yoga classes, and we would have to agree, this is a studio everyone needs to try.
Address: 382 N Circular Rd, Phibsborough, Dublin 7, D07 YFT5, Ireland
So, with our lowdown on the five yoga studios in Dublin everyone needs to try, we've hopefully narrowed down the choice. However, there are many more studios in the city worth trying out, too.
Many people are put off, thinking they need to be advanced before they even begin, but this isn't the case, and all of the studios offer open, non-judgmental spaces to allow yourself to let go and even try something new without feeling uncomfortable.
No matter which area of the city you live or work, you'll have the opportunity to try a variety of yoga classes, meditation sessions, and, if you find yourself wanting even more, why not take on the yoga teacher training.
Dublin is fast becoming a yoga studio epicentre in the country, and we look forward to seeing more unique, holistic, and welcoming studios pop up around Dublin and the rest of Ireland, because us Irish love to try new things – especially if it means taking some well deserved time out.
Namaste Dubliners!
Get featured on Ireland Before You Die
Do you want to get your Irish business more online exposure? Especially to those interested in travelling the best places in Ireland? Then why not get a dedicated feature on Ireland Before You Die. Find out more 
here.
Legal Disclaimer
We cover articles relating to many activities. Some of our articles showcase gaming and gambling as activities. While we do not take money for bets or own any gambling venues, we feel it is important that our readers know the risks of such venues or sites that we may mention in our articles. Gambling involves risk. Please only gamble with funds that you can comfortably afford to lose. See our legal disclaimer for more info.