You will be spoilt for choice when you get a glimpse into what pubs and bars Athlone has to offer. We are excited to share them with you!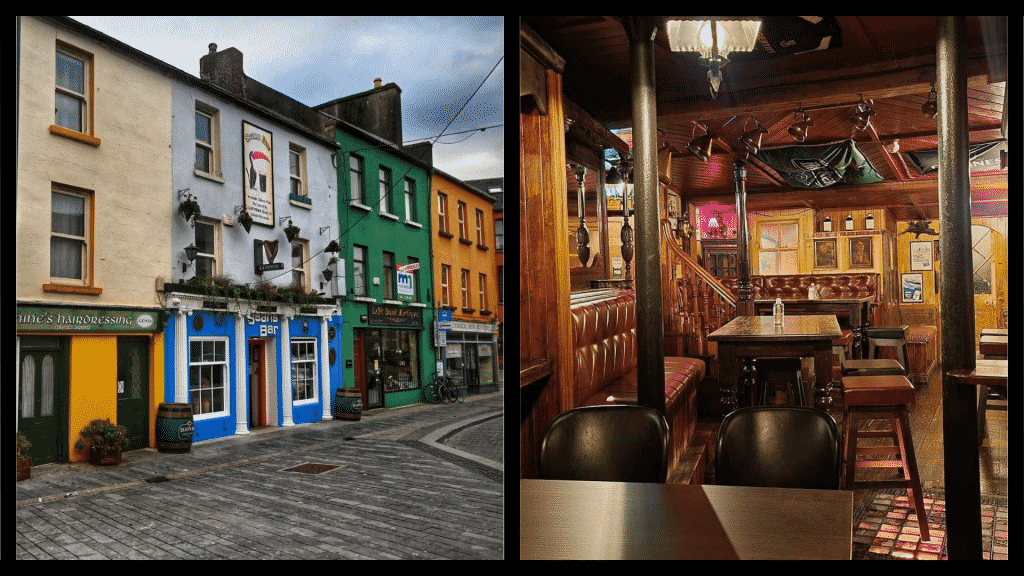 Athlone is a charming town located on the border of County Roscommon and County Westmeath. If you find yourself here, you are certainly in for a treat.
This town has so many hidden gems and is home to a very famous pub. However, we will get to that a little further on. So, be prepared to be inspired.
Athlone is renowned for its incredible history, including ancient castle walls and Athlone Castle itself, a 12th-century Norman Castle. It is also an ideal spot for a drink or two and some delicious Irish food.
So, let us take a look at the five best pubs and bars in Athlone that everyone needs to experience.
5. Peddler Mac's – the place that has it all
Located on Church Street, this Athlone pub certainly has a long historical story to tell. It is full of Irish character and Irish culture, making it so popular.
They have an extensive drinks menu featuring beers, cocktails, whiskey, cider, and a wide range of spirits. They even offer live music every week. So, there is no reason not to drop into Peddler Mac's when in town.
This is the ideal spot to meet up with friends to watch the match over creamy pints. Then, you can carry on into the evening for a lively night out – the best of both worlds at Peddler Mac's.
Address: Church St, Athlone, Co. Westmeath, N37 P9X9
4. Nuts Corner – where the craic is mighty and the music is legendary
For a lively night out, there is no better place than Nuts Corner. This pub is famed for being one of the best music bars with a lively beer garden to take advantage of.
You won't be disappointed by a visit to this popular spot in Athlone, where you can watch sports, meet up with friends over a quiet pint, or let your hair down while listening to one of the pub's best musicians.
This is the place to have the craic in town, making it one of the best pubs and bars in Athlone that everyone should experience.
Address: Mardyke St, Loughanaskin, Athlone, Co. Westmeath
3. The Snug Bar – a fantastic spot located in Athlone's Golden Triangle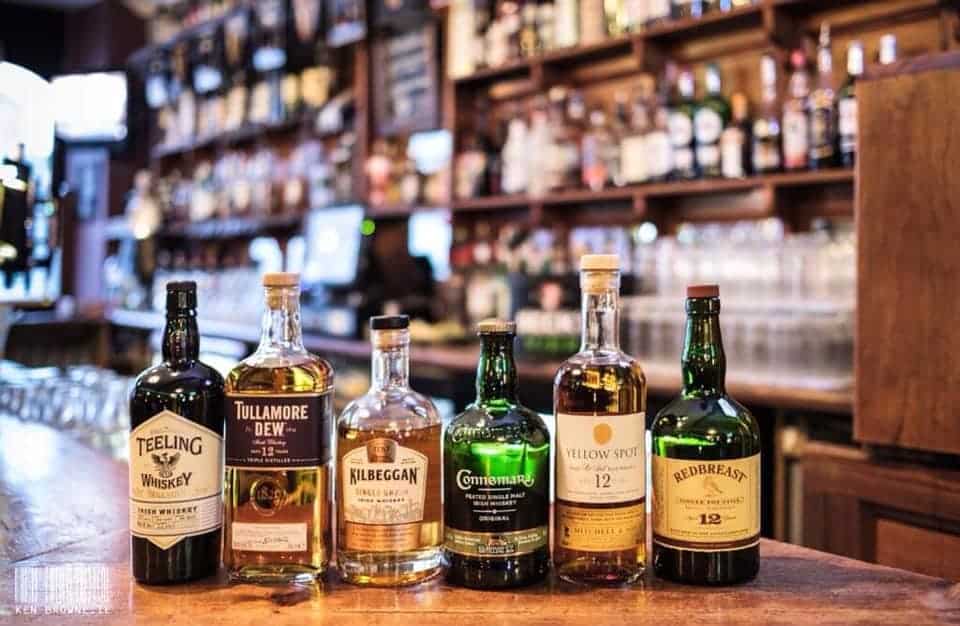 For the 'craic agus ceol' (fun and music) in the heart of Athlone, you need to make your way to The Snug Bar, which is home to excellent pints, live music, authentic Irish vibes, and the opportunity to order food from the restaurant next door if you are peckish.
Here, you can opt to cosy up in the pub, or make your way out to the beer garden, set up with heaters and comfortable seats. Don't miss out on their 'pizza and pint' deal, which keeps the crowd coming back time and time again.
Address: 4 Main St, Athlone, Co. Westmeath, N37 F212
2. Gertie Browne's Pub – a popular spot for hearty food and a creamy pint
One of the best pubs and bars in Athlone that everyone needs to experience is, of course, Gertie Browne's. This pub is home to a wide selection of scrumptious pub grub options, including Irish favourites and a delicious pint.
This old-style pub is the place to come for any occasion. So, no matter when you arrive, you will be greeted by friendly staff, a homey atmosphere, and an extensive food menu to keep your hunger at bay.
Address: 9 Custume Pl, Athlone, Co. Westmeath, N37 E142
1. Sean's Bar – Ireland's oldest and most famous pub
This pub needs no introduction, considering it is Ireland's most famous pub. So, of course, this is one of the best pubs and bars in Athlone that everyone needs to experience.
Dating back to 900 AD, this is Ireland's oldest pub and is said to be the oldest pub in Europe, too. It has even been certified by Guinness World Records.
They offer music seven nights a week, an extensive drinks menu, and their very own Irish whiskey. They even have a 220-year-old beer. So, nothing is missing from a visit to the pub.
Address: 13 Main St, Athlone, Co. Westmeath, N37 DW76
Notable Mentions
Wineport Lodge Bar: Overlooking Lough Ree, this is a fantastic spot for wine or a pint in an idyllic lakeshore location with stunning views.
The Three Jolly Pigeons: This is a popular spot to go for a magnificent pint an authentic traditional pub oozing real charm and Irish culture.
The Porterhouse Bar: In the heart of Athlone, you'll find the perfect spot for a creamy pint and a wide range of live music acts every weekend to keep you entertained.
The Fiddlers: For a real, local, family-run bar that oozes authentic Irish culture and serves a perfect pint, as well as hosting live music on Saturdays, this is the perfect location to visit.
The Prince Bar: The Prince Bar is the perfect place to enjoy a pint in a quiet alcove for a true Irish pub experience.
FAQs about the best pubs and bars in Athlone
Is Athlone good for nightlife?
Athlone is known for having a range of entertainment options, including diverse and affordable nightlife options, making it a perfect spot for many students, locals and tourists alike.
Who owns Sean's Bar in Athlone?
Paul Donovan and his brother Tim have been running Sean's Bar since 2000 and bought it from the previous owner Sean Fitzsimons, who had bought it in 1970 from. Fun fact: Once upon a time, even the singer Boy George owned Sean's Bar.
What is Ireland's oldest pub?
That would, of course, be Sean's Bar.
Get featured on Ireland Before You Die
Do you want to get your Irish business more online exposure? Especially to those interested in travelling the best places in Ireland? Then why not get a dedicated feature on Ireland Before You Die. Find out more 
here.