A land of myth and folklore, it's no surprise that so many Northern Irish towns look like the work of fairies.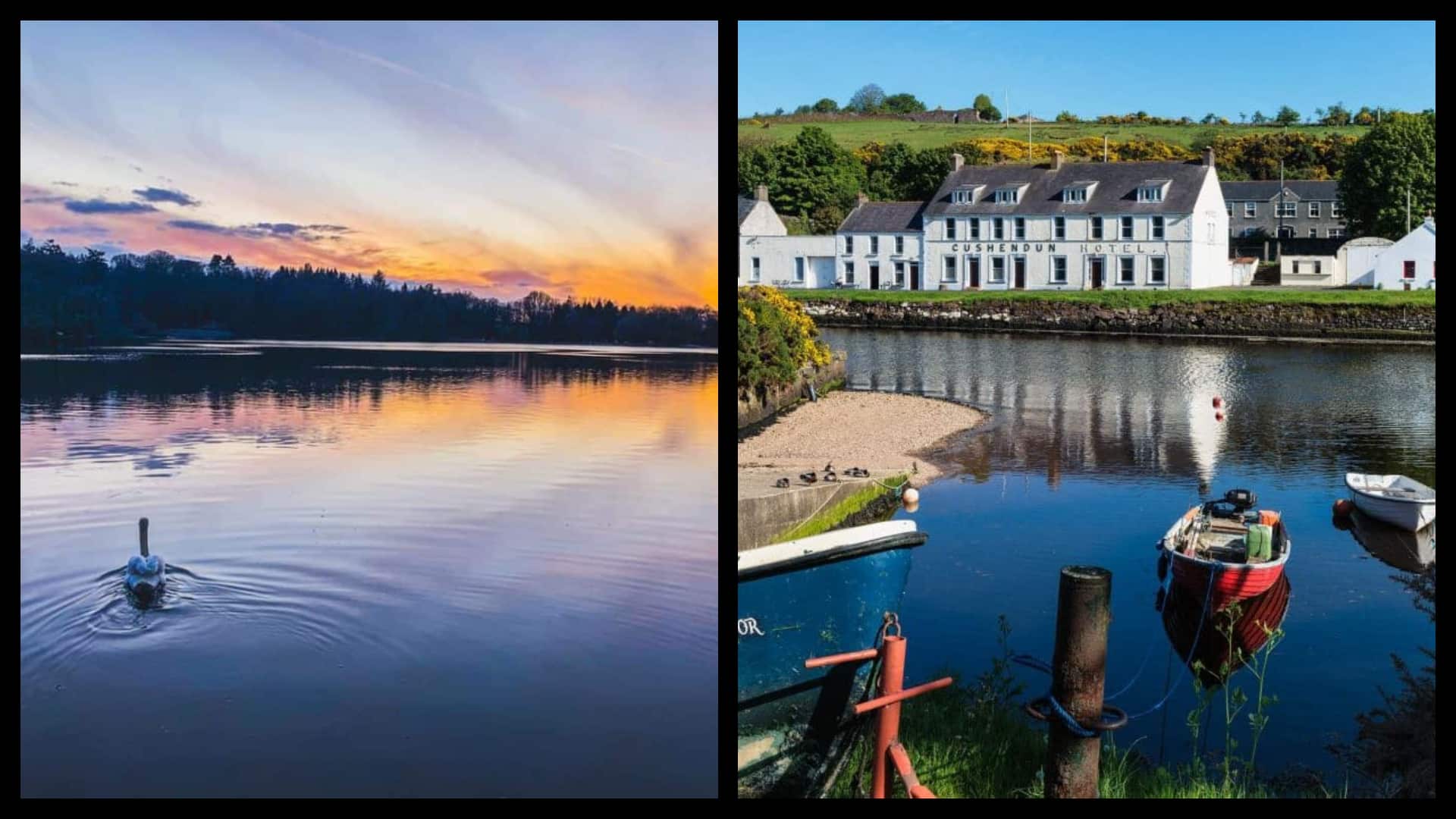 Colourful buildings, flower-filled window boxes, and cobbled streets are just some of the features that define Northern Irish towns. So, if you're looking for some magic, here are five stunning fairytale towns in Northern Ireland that really exist.
Whether you're travelling with family, friends, or your significant other, you're sure to discover some magic in these quaint towns. But we can't promise you'll want to leave when it's time to go home!
5. Strangford and Portaferry, Co. Down – quaint fishing villages connected by a ferry
Strangford and Portaferry are first on our list of stunning fairytale towns in Northern Ireland that really exist.
Located on the banks of the beautiful Strangford Lough and connected by a small ferry, these towns are worth visiting on a bright sunny day.
Home to lots of local businesses, colourfully painted buildings, and a harbour dotted with cute fishing boats, you'll feel like you've stepped into the pages of a book.
We also recommend driving around the Lough and checking out the other stunning towns that line the route.
Address: Strangford, Downpatrick BT30 7BU
4. Moira, Co. Down – a colourful village with lots of great cafes
When it comes to beautiful Irish towns and villages, you can't miss Moira in County Down.
The tree-lined Moira Demesne is a must-visit when the sun shines, particularly when it hosts the annual Artisan Food Fair. Here, you can pick up local wares from food to crafts, flowers to clothes, and more.
This civil parish is lined with colourful buildings that house local businesses and some great cafes. This is a great spot to head for some weekend lunch or brunch before a walk in the Demesne.
Address: 110 Main St, Moira, Craigavon BT67 0DS
3. Hillsborough, Co. Down – home to its very own castle and fort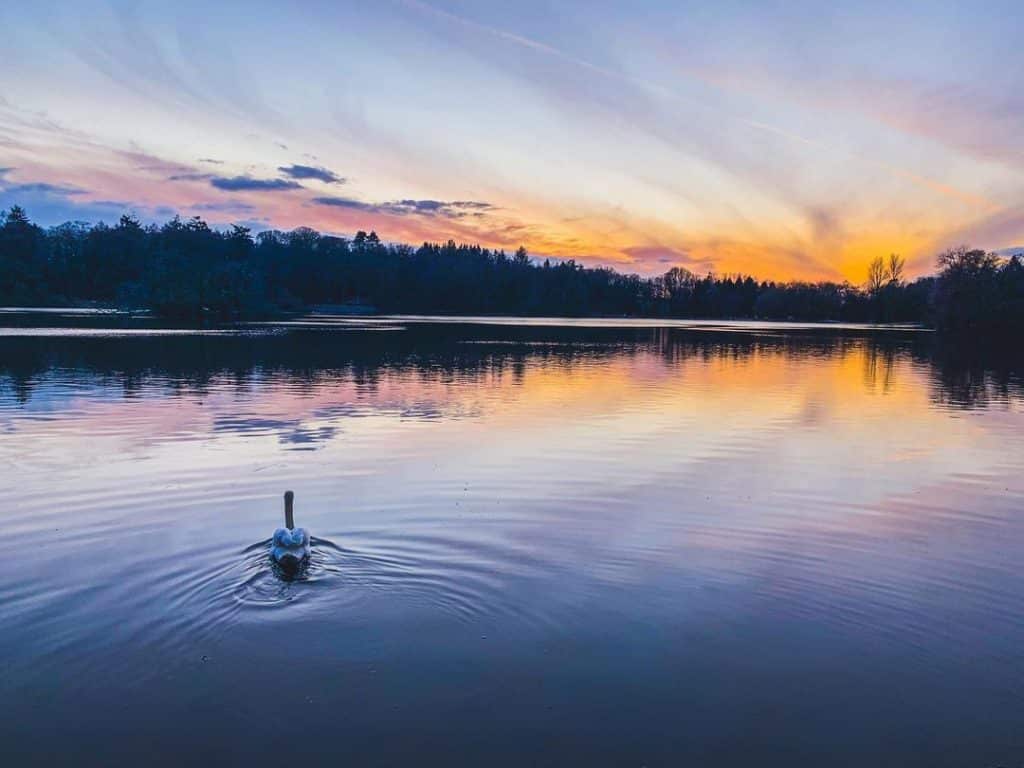 Home to Georgian architecture, a forest park and lake, and not to mention its very own fort and royal palace. It doesn't get much more fairytale-esque than the County Down village of Hillsborough.
Hillsborough Castle is the official royal residence in Northern Ireland, and it's well worth walking around the castle and gardens.
On a sunny day, head for some lunch in one of the local cafes before taking a walk around Hillsborough Forest Park. Alternatively, pack a picnic and enjoy a relaxing afternoon lounging by the lake that reminds us of something out of a Jane Austen novel.
Address: 22 Large Park, Hillsborough BT26 6AL
2. Cushendun and Cushendall, Co. Antrim – two stunning fairytale towns in Northern Ireland that really exist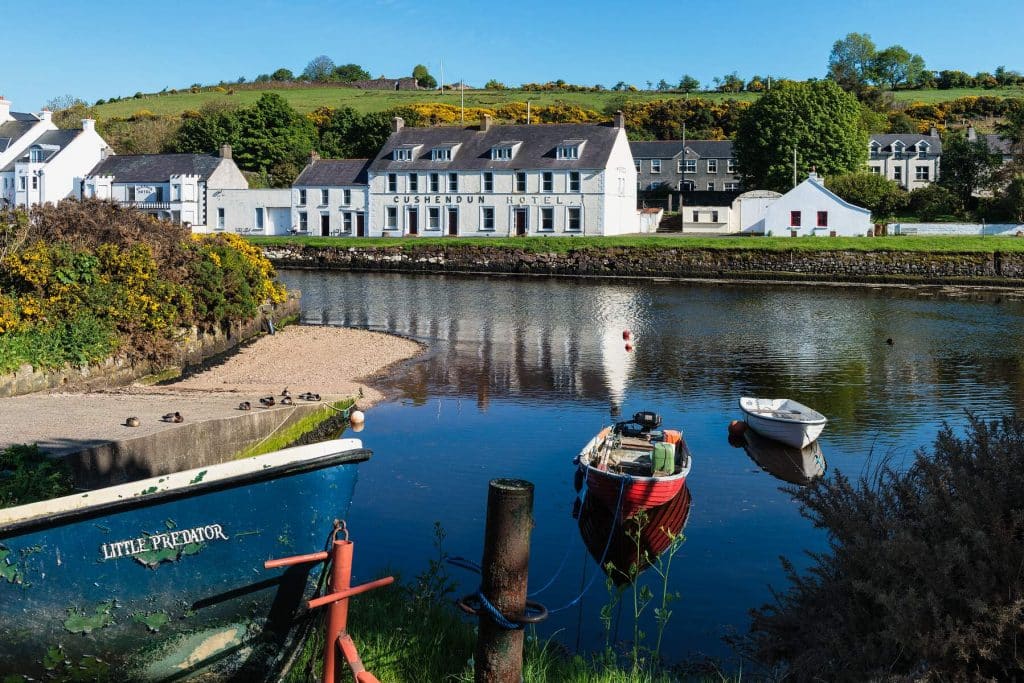 These two neighbouring towns located on the stunning Causeway Coast are must-stops if you're making your way to some of Northern Ireland's most famous attractions.
Nestled in the heart of the Glens of Antrim, these historic towns give off a truly fairytale feel.
Cushendall is defined by narrow streets, colourful buildings, and friendly locals. Meanwhile, Cushendun is a quaint fishing village that is a true hidden gem. Acting as a filming location for the hit HBO series, Game of Thrones, Cushendun lies in the shadow of the imposing Fair Head cliffs.
Some of the must-see things here include Johann, the village goat, and the magnificent Cushendun Caves.
Address: 1 Church Lane, Cushendun, Ballymena BT44 0PG
1. Belleek, Co. Fermanagh – the home of Ireland's oldest pottery
Heading west, the stunning town of Belleek in County Fermanagh tops our list of stunning fairytale towns in Northern Ireland that really exist.
Located right on the border between the north and south of Ireland, part of this town actually lies in County Donegal. Thus, you can technically be in two countries at once.
With all the characteristics of a fairytale village – colourful buildings, friendly locals, tree-lined streets, and a lough – this spot is truly magical.
Well known for Belleek Pottery, Ireland's oldest pottery, this is the perfect spot to pick up a souvenir of your time in the north. Plus, if you fancy taking to the water, Belleek lies on the banks of Lough Erne, the perfect place to try out some watersports.
Address: 3 Main St, Belleek, Enniskillen BT93 3FY
So, there you have it: five stunning fairytale towns in Northern Ireland that really exist. How many have you visited?