Our capital city is filled with Instagram worthy streets, let's take a look at the top five prettiest streets in Dublin.
Dublin City is becoming more and more alternative as the years go on, with more modern art appearing on walls, more craft shops opening, more hip cafes lining the streets, and more craft beer pubs popping up on every corner, it's seriously a bustling city.
As well as this, the city is home to some very pretty streets, all unique in their own way, some with lots of history and some creating their own history as they grow with the nation.
Let's take a look at the top five prettiest streets in Dublin.
5. Moore Street – an array of colours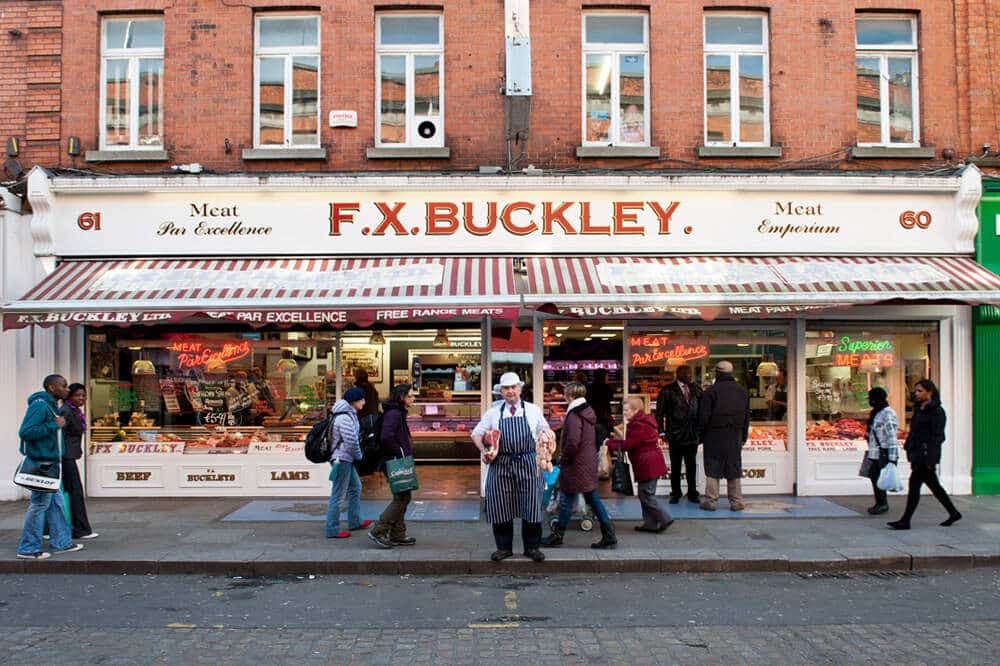 Moore Street is lined with colourful fruit and veg stalls, which give it that age-old character and make it Dublin's oldest food market. This famous open-air market is full of charm and gives you a great insight into traditional city life.
Not only will you be captured by the bubbly personalities of the street vendors and the legendary 'Get your bananas, five for a euro' shout outs, but history buffs will also be interested to know about the steep history of this street.
A few of the terraced houses lining the street were occupied by the Irish Volunteers during the Easter Rising. To this day, it is a well-known area and plans are in place to make it into a commemoration centre.
Address: Moore St, North City, Dublin, D01 HR60, Ireland
4. Grafton Street – a must for anyone in the city
Dublin's most famous shopping street has a lot to be admired, including Bewley's Café, which was opened in 1927, the landmark of Brown Thomas, as well as the many buskers and street performers.
It is easy to take it all in considering it is a fully pedestrianised street, allowing you to take your time and enjoy the architecture.
Some notable buskers from the street are Paddy Casey, Glen Hansard, and Damien Rice, and most Christmas Eves Bono performs there.
Address: 88-95 Grafton Street, Dublin 2, D02 VF65, Ireland
3. Portobello Road – if it's good enough for the swans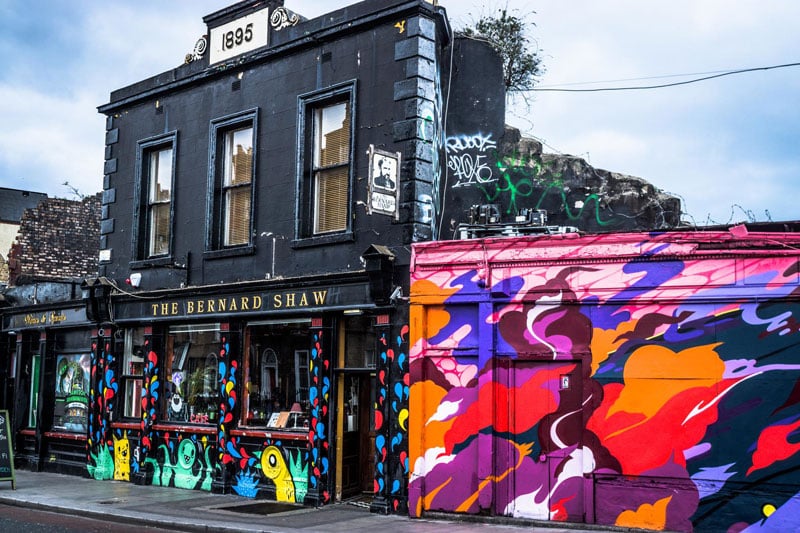 Take a stroll along this cute street that hugs a section of the Grand Canal, and you'll be forgiven for taking photo after photo. This area of the city is perfect for a pleasant stroll among nature, whilst admiring the cute cottages that line the road.
Have a picnic riverside or pop into The Barge Pub just down the street for some grub and a pint with a view. Here, you're not far from Dublin's epicentre, yet you'll feel a world away.
Address: 1 Portobello Rd, Saint Peter's, Dublin, D08 E0C0, Ireland
2. Cow's Lane – you won't find any cows here
This super cute area of Temple Bar is, in fact, a lane, but it has much more than you would think, so it deserves a place on the list.
Head to the popular Queen of Tarts tearoom for some tasty desserts, The Gutter Bookshop which hosts many cool events, and of course, Dublin Ink, one of the best tattoo shops in the city, this street has a lot going on.
If you find yourself there on a Saturday, check out the arts and crafts market which is a must-see.
Address: Cow's Ln, Dame St, Temple Bar, Dublin, Ireland
1. Crown Alley, Temple Bar – one of the prettiest streets in Dublin
Temple Bar is known worldwide for being a party place and cultural area with a quirky character. You'll certainly see this if you stroll down the short but quirky Crown Alley.
This street is definitely worth an Instagram post, with its array of coloured shop fronts, cobbled streets, and alternative vibes. While you're here pop into The Vintage Cocktail Club for a speciality drink or try the famous Dublin fish and chips at Leo Burdock's.
Address: 15 Crown Alley, Temple Bar, Dublin 2, D02 E229, Ireland
Dublin has changed over the years, that's for sure. It has grown with the nation and modern times, which has given it a specific character that is a mix of artsy, alternative, homely, and traditional all at the same time.
Not many cities can say this! With a vast history, a thriving arts scene, and music ingrained in the heart of the city, there's no doubt that the Dublin we know today will continue to change, in more ways than it has already.
So, if you find yourself strolling around the capital city of Ireland, head to a couple of these streets to see some of the prettiest streets in Dublin, and of course you'll probably encounter some other hidden gems.