Dublin is an extremely LGBTQ+ friendly city so it's no wonder it hosts some of the best places to see drag shows.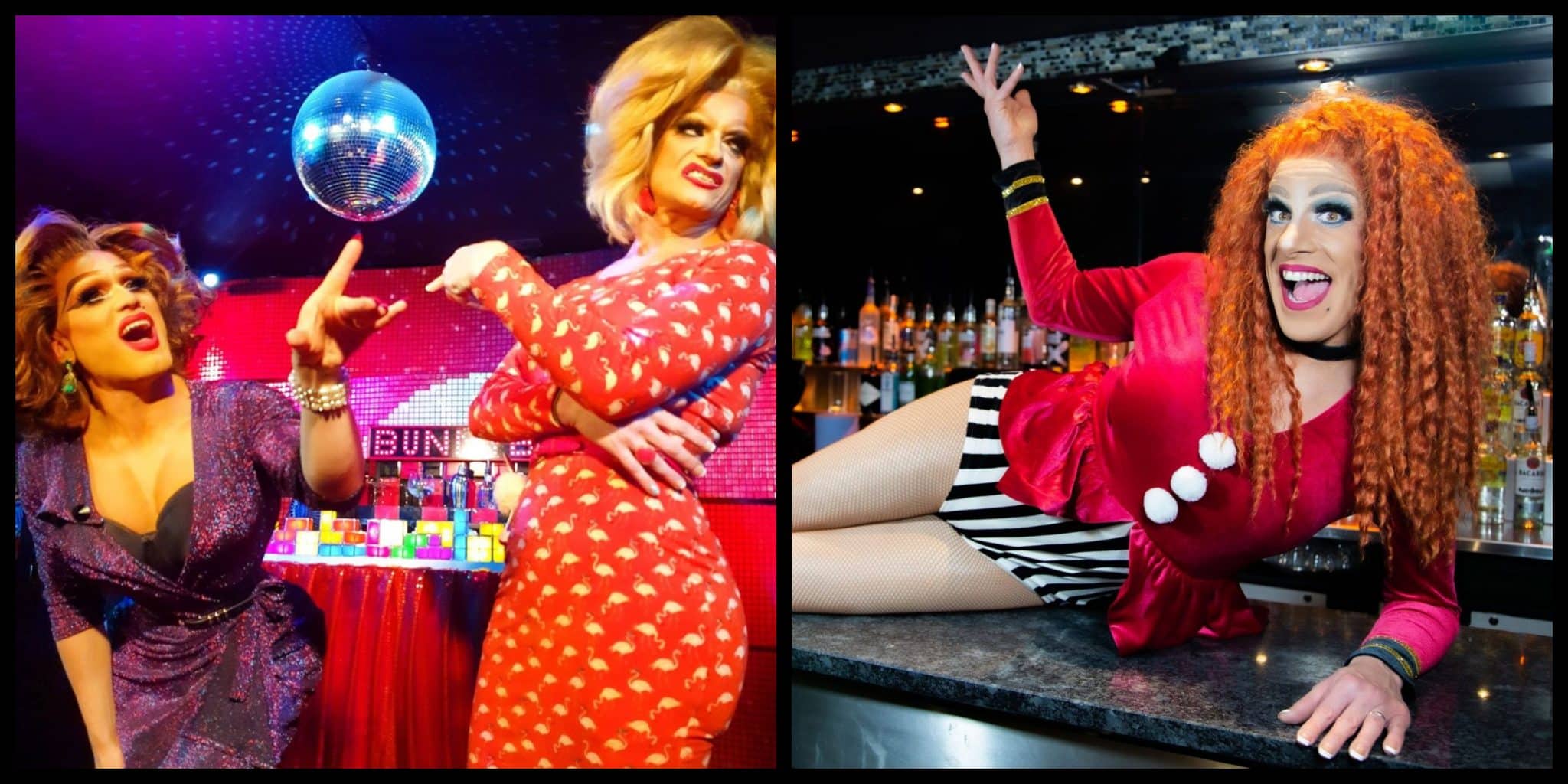 The history of drag performance in the traditionally conservative Irish culture is a fascinating one that's certainly worth reading more about. Even against a national backdrop of staunch Catholicism, drag performers appeared on Irish television as early as the 1950s.
Dublin is the place where drag cut its teeth in Ireland – boasting the longest-running drag shows in the country, and calling itself the hometown of some of the most iconic Irish performers. New drag events pop up constantly in the capital, but here's a list of our personal top five favourite places to see drag shows in Dublin's fair city.
5. Drag Brunch at Bow Lane – for an early show with a tasty twist
We all love a drag night, but have you ever tried a drag afternoon? That's what Bow Lane offers with their Drag Brunch events. Hosted by Davina Devine on the third Sunday of every month, where else could you combine top-notch drag performances with a steaming plate of eggs benedict?
Bow Lane's generous brunch cocktail-menu, with both alcoholic and alcohol-free options, will quickly get you into the spirit. This one is definitely worth dragging yourself out of bed for (get it?) after an energetic Saturday night.
Address: 17 Aungier Street, Dublin 2.
4. Drag & Draw at Street 66 – capture all the fabulous-ness
This fantastically over the top Dublin gay bar plays host to one of the most unique events on the capital's drag calendar. Drag & Draw is a monthly event whereby budding artists of all levels join together to draw some of the city's most celebrated drag performers.
Every month, a different performer acts as a model while a skilled art teacher guides attendees on how to capture all that three-dimensional fabulousness on a piece of paper. Though a bit different from your traditional drag show, this is a true celebration of drag as an aesthetic art form – and a hell of a lot of fun, too!
Address: 33-34 Parliament Street, Dublin 2.
3. underCURRENT at Workman's Club – burlesque, drag, and attitude
Painfully hipster nightclub, Workman's Club, plays host to one of the most unique drag shows in Dublin. Lauded as a 'seriously camp cabaret', underCURRENT is the most theatrical drag night you've ever seen. Combining your favourite singalong tunes with burlesque and other incredible performance arts, this is a spectacle you have to behold to believe.
Keep an eye on the Workman's Club's calendar for the next date of this semi-regular event – and don't be hesitant to return to it multiple times. Seasonal themes and fabulous guest performers ensure that you'll never see the same show twice!
Address: 10 Wellington Quay, Temple Bar, Dublin 2.
2. Nightly drag shows at PantiBar – prepare for a laugh
Panti Bliss, the famous proprietor of this North Dublin bar, is a national treasure. Seriously, she's even had a movie made about her – and nobody in Ireland can watch her iconic Noble Call speech without tearing up just a little. When she isn't being a political activist, Panti hosts drag nights just as iconic as her social commentary.
While we particularly recommend Saturday night's regular Panti Liner slot, this venue boasts drag-tastic entertainment every single night of the week – you really can't go wrong with PantiBar. Bonus points if you manage to spot Penny the dog!
Address: 7-8 Capel Street, Dublin 1.
1. Bingo at The George – with the queen herself, Shirley Temple Bar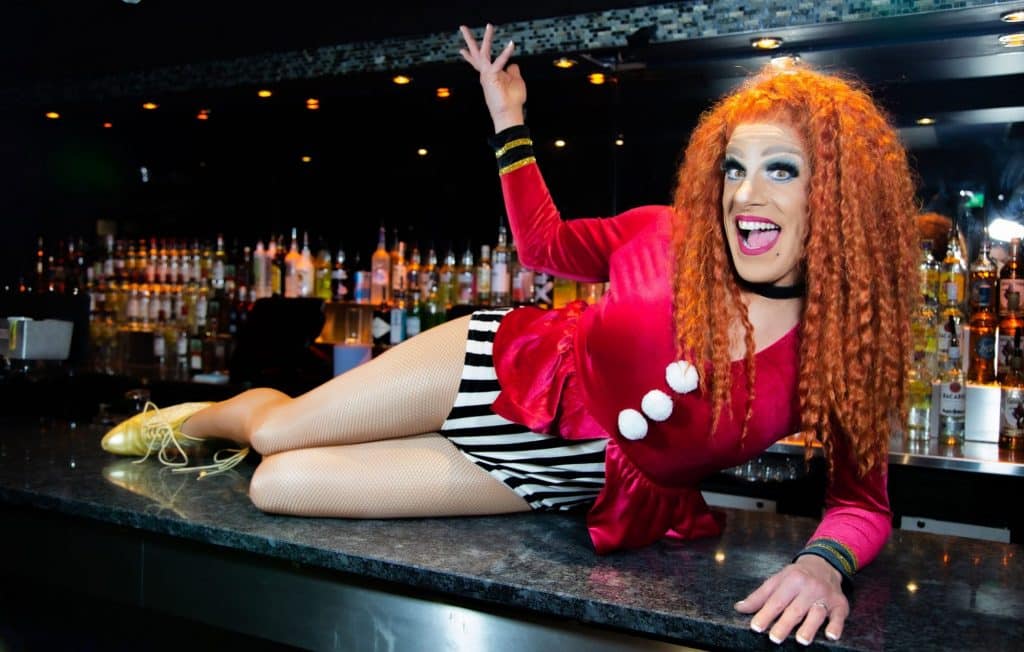 Shirley Temple Bar is one of Dublin's veteran drag performers, and Sunday nights are your chance to see the icon in the flesh at The George. The George was Dublin's original gay bar and is synonymous with the LGBTQ+ community in the capital.
When Ireland voted for same-sex marriage in 2015, many revellers flocked to The George to pay homage to the historical significance of this establishment for the gay community in Dublin.
Bingo at The George has been running on Sunday nights for over twenty years, making it Ireland's longest-running drag show. Play along for your chance to win fabulous spot prizes – this is perhaps the only drag show where you might leave with more money than you arrived with! For a truly authentic experience that harkens back to the city's drag history, this has to be our number one pick of the drag shows in Dublin.
Address: 89 South Great George's Street, Dublin 2.
So there you have it, our rundown of Dublin's most iconic spots to catch a drag show. Give them a whirl. You can thank us later!