Dublin, while a great city in many ways, can be notorious for its expensive restaurants. However, there are also a range of low-to-mid budget places to eat that offer food that is just as good as (if not better than) some of those expensive and fancy restaurants that we all eye up and down longingly sometimes.
These top 5 places to eat in Dublin for under a tenner all offer delicious food in a relaxed and fun environment that's perfect to enjoy either with your friends or while you're on your lunch break. Restaurants in Dublin really don't get much better (or cheaper) than this.
1. DiFontaine's Pizzeria, Parliament Street
This pizza place at the top of Parliament Street may just have the best pizza in Dublin. Just seconds away from Workman's, this place has become a favourite amongst students.
However, it is beloved by Dubliners all over for its pizza slices starting from €3.50 and vegan slices from €5.50.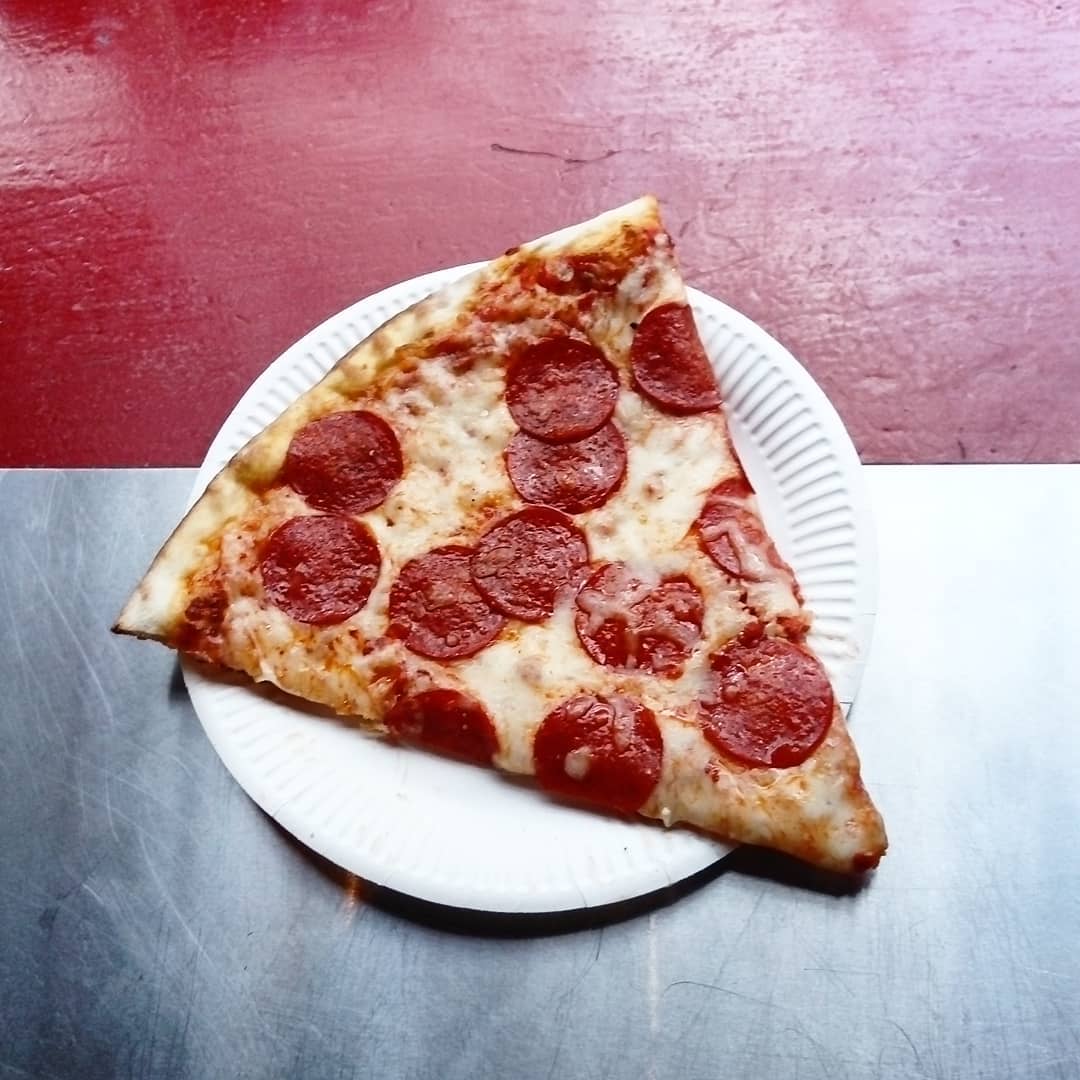 But these slices are not your regular pizza slices. At almost twice the size as the plate it comes on and loaded with cheese, the topping of your choice and the perfect amount of grease, these slices are closer to works of art than pizza.
Try it for yourselves if you think that's an exaggeration. For €3.50, it is really impossible to refuse.
Address: 22 Parliament St, Temple Bar, Dublin 2, Ireland
2. Zaytoon
This Persian chain that is dotted around the South Side is mouth-wateringly delicious. With the vast majority of the menu costing under €10, this is the perfect spot to eat if you're feeling cultured.
Its wide selection of Persian dishes, the odd Western favourite and some vegetarian options means that there's something for everyone here. Most things are offered in a small or large size, so you can choose what you want according to your budget and stomach size.
While you're here, pick up a loyalty card because you will definitely want to return.
Address: 13 Parliament St, Temple Bar, Dublin 2, Ireland
3. Dall'Italia Pastabar
This casual pasta bar is heaven for pasta lovers (and, honestly, who doesn't love pasta?).
Giving you complete control over your meal, you get to choose your pasta type, pasta sauce, and your toppings. With more than enough to choose from in each category, whichever combination you pick won't add up to more than a tenner (unless you select a lot of toppings).
Also offering homemade tiramisu, banana cake and Sicilian cannoli, this pasta bar will immediately satisfy your craving for authentic Italian food.
Address: Dublin 8, 1 Grantham St, D08 A49Y, Ireland
4. Wings Burgers, O'Connell Street
Despite their name, this restaurant offers more than just burgers and wings, with a whole lunch menu offering a range of different meals for just under a tenner.
As well as all of that, they also offer soup and sandwiches, an all-day breakfast, salads and a mouth-watering dessert menu.
This incredibly extensive menu allows you to treat yourself to a delicious and hearty meal for an impressive price.
Address: 46-49 O'Connell Street Upper, North City, Dublin, D01 NR70, Ireland
5. Mongolian BBQ
Perhaps the most eccentric of cheap eateries in Dublin, this place, while offering fantastic food, provides an experience with it.
Styled like an authentic Mongolian barbecue, there's a process to be followed: first, you pack your bowl as full as you can with noodles, then you bundle on spices and vegetables, after this you choose from a selection of meat and tofu, and lastly, you pour on any sauce you'd like.
Take it to the chefs, and they'll fry it on their barbecue along with everyone else's carefully selected meal. All in all, this process takes less than ten minutes, and the final result is amazing.
While the process can look a bit daunting, it's also super fun and delicious, and you get a free bowl of rice for your table. Pretty great, and it all costs well under a tenner.
This is another place where you'll want to pick up a loyalty card because the delicious food and incredible experience will undoubtedly make you want to return.
Address: 7 Anglesea St, Temple Bar, Dublin 2, Ireland
See? It's definitely possible to have a great meal out in Dublin without breaking the bank. You don't have to sacrifice good food to save your purse strings, and you also don't have to eat at the same massive chains and order the same food every time you're out in the city.
So, try out our top 5 places to eat in Dublin for under a tenner and see if you agree with our selection. However, we certainly don't think you'll be disappointed with any of these places.