Ireland has been an inspiration to many people for centuries, let's check out five places that inspired our great Irish writers and poets.
Ireland has so much history, beauty, and mystery that it's no wonder it has inspired many of our great writers and poets.
Many Irish writers have won Nobel Prizes and Pulitzer Prizes, as well as having monuments dedicated to them, and having their work taught in the school curriculum.
We are a country that has produced some incredibly artistic people but wouldn't you love to know what inspired them, and, most importantly, where in Ireland they found this inspiration?
We are here to give you the lowdown on all of these inspirational places, so let's take a look.
Here are five places that inspired our great Irish writers and poets.
5. Limerick City – inspired Frank McCourt's famous novel Angela's Ashes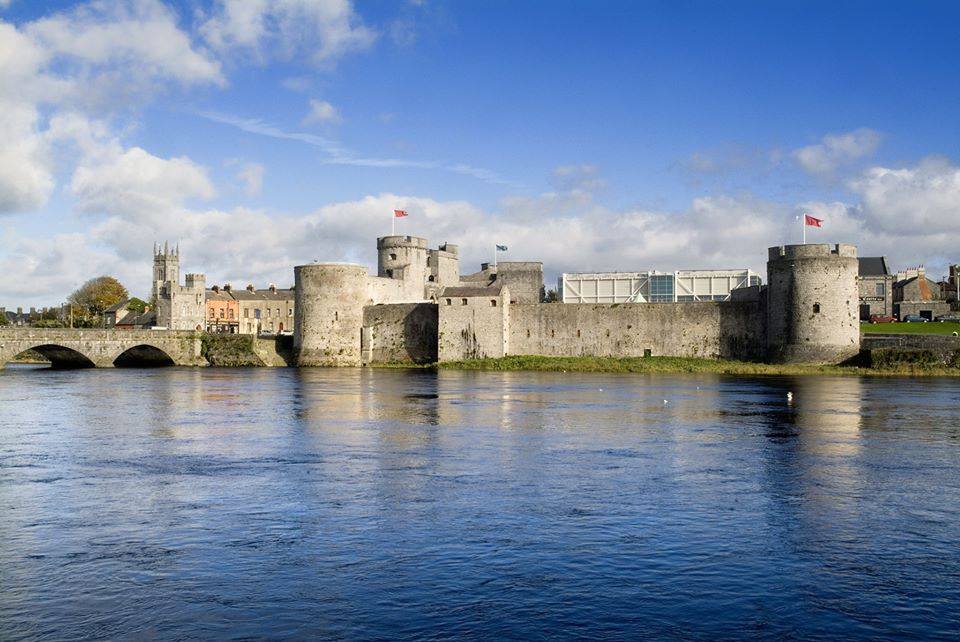 Having been born and raised in Limerick, Frank McCourt based his book Angela's Ashes on his childhood memories.
Although the book focuses on poverty and sadness, it did win him a Pulitzer Prize and also put the city of Limerick on the map, so much so that it was Ireland's first ever City of Culture in 2014.
The city has been transformed over the years and attracts many visitors keen to retrace the steps that inspired this great novel turned film. There is even a Frank McCourt museum, which is a must see.
4. Dublin's Southside – the setting of many of Maeve Binchy's novels
Maeve Binchy was brought up in Dalkey and much of her work is based around the seaside locations of South Dublin. Some of these areas are even known as the Dublin Riviera because they are so picturesque.
As well as South Dublin, Binchy features many other Dublin sites in her novels, such as University College Dublin, a well known university in South Dublin, which she attended.
With these epic locations as inspiration for her humourous novels, it's no wonder Oprah was one of her biggest fans.
3. The Mourne Mountains – C. S. Lewis' inspiration for The Chronicles of Narnia
Known as an Area of Outstanding Natural Beauty, it is no surprise that the Mourne Mountains made the list of places that inspired our great Irish writers and poets.
For Belfast-born author C.S. Lewis, the mystical Mourne Mountains in nearby Co. Down were the main inspiration for a little novel series you may have heard of – The Chronicles of Narnia.
The writer is famously quoted saying, "I have seen landscapes, notably in the Mourne Mountains and southwards, which, under a particular light, made me feel that at any moment a giant might raise his head over the next ridge."
2. Raglan Road – inspired Patrick Kavanagh's famous poem of the same name
'Raglan Road', the famous poem by Patrick Kavanagh, was inspired by his time living on, you guessed it, Raglan Road in Dublin.
While living here, Kavanagh would often see a girl he was interested in, walking back and forth to university. As an excuse to talk to her, he would bring her his work and ask for her feedback.
She later became a feature of many of his future poems, aside from Raglan Road.
The poem also became a well known song, sang by Luke Kelly, when the pair met in The Bailey Pub in Dublin.
1. Sligo – W. B. Yeats' childhood memories of Sligo
Sligo, which he called the 'country of the heart', inspired much of the early work of renowned Irish poet W. B. Yeats.
The dramatic scenery of County Sligo and its many famous landmarks, including Benbulbin, Glencar Lake, and Lough Gill, which features the uninhabited island of Innisfree, shaped the work that Yeats created and shared with the world.
Although he was born in Dublin, he spent most of his childhood holidays in Sligo and became fascinated by Irish legends which would inspire much of the poetry he would become known for, even going on to win a Nobel Prize for his literary work in 1923.
There are definitely plenty more places in Ireland that have inspired our great Irish writers and poets, and there are places that have inspired people visiting the Emerald Isle too.
There's just something about life in Ireland, whether that be the landscape that surrounds us or our troubled history, that just makes for a captivating novel, song, poem, or painting.
It is because of these incredible literary and artistic pieces that thousands of people flock to the island year in and year out to see what all the fuss is about.
It's not only poets and writers who have been inspired over the years. The Irish landscape has inspired so many of our great artists, including Jack B. Yeats, the brother of W. B. Yeats, who was also inspired by the lush surroundings of Sligo.
With all of these great Irish artists, poets, and writers who have been inspired by their home country, there's no doubt our country will continue to inspire many more around the world.