Tired of always eating in the same restaurants? Here are five new restaurants in Dublin that might tickle your fancy.
You know how it goes. Every weekend you plan on trying somewhere new for dinner, but every time Saturday rolls around, hunger takes over. You end up either ordering food for delivery or going to one of the same few restaurants you always go to.
It makes sense, going out to a different restaurant can be scary. You might spend a fortune, and the food might not be as tasty as your regular Saturday night favourite.
This Saturday will be different though. Here are five new restaurants in Dublin to make your life a little bit easier when deciding where to go for dinner this weekend.
5. Nero XVII, Cabra – for a taste of Italy
Nero XVII or Nero 17, whichever tickles your fancy, is a new Italian restaurant located on Cabra Road, Dublin 7.
Serving pizza, pasta, and grill options, as well as a whole host of vegan and gluten-free favourites, this is the perfect place to get a taste of Italy in the heart of Dublin.
They have various special offers such as their Tuesday to Thursday lunch deal, which offers any pizza or pasta for €9.95 between the hours of twelve and four.
Or you could opt for their "Ladies Night, Tuesday Night" which includes a complimentary bottle of champagne for the table if you pre-book for four or more people.
If you like Italian food and you live near Cabra, then Nero XVII is a new restaurant in Dublin you should definitely give a try.
Address: 105 Cabra Rd, Cabra East, Dublin 7, D07 EK70, Ireland
4. Volpe Nera – the "Black Fox" of Mediterranean cuisine
On the other side of Dublin, in Blackrock, Volpe Nera is a new Mediterranean restaurant run by award-winning chef Barry Sun.
Situated halfway between Blackrock and Foxrock, Volpe Nera (Italian for "Black Fox") gets its name from its location.
If you want the best value that Volpe Nera has to offer then their Sunday Menu is your best bet as it offers two courses for €27 or three courses for €33.
Going by their Instagram page, @volpeneradublin, everything on their menu looks both delicious and well presented.

Address: 22 Newtown Park, Newtownpark, Blackrock, Co. Dublin, A94 D780, Ireland
3. Wing's World Cuisine, Wolfe Tone Street – for the ultimate all you can eat experience
If all you can eat is more your style, then Wing's World Cuisine might be the new restaurant in Dublin for you.
This new eatery, located on Wolfe Tone Street, is a buffet-style restaurant that can host almost 300 people at a time.
Wing's World Cuisine brings food from all over the globe to Ireland. Their extensive buffet features Italian, Asian, and Mediterranean dishes, as well as many more.
They also offer an incredible 20% discount for both students and over 65's between Monday and Friday with a valid ID.
Wing's World Cuisine really does offer something for everyone and is definitely one of the new restaurants in Dublin you need to try.
Address: 32 Wolfe Tone St, North City, Dublin, Ireland
2. Yo! Sushi, Dundrum – for a unique dining experience
If it is sushi that gets your tummy rumbling, then you will be thrilled to know that Yo! Sushi has recently opened up a new restaurant in Dundrum Shopping Centre.
The conveyor belt system they use to deliver the food is a significant enough experience in itself to warrant a trip to this sushi restaurant.
The restaurant's decor is very minimalist and Japanese inspired. And even if you don't like sushi, they offer lots of other Asian dishes, so there's something for everyone.
Address: Dundrum Town Centre, Sandyford Rd, Dublin, D16 W0C0, Ireland
1. MacKenzie's Dublin, Grand Canal Dock – for an unmissable new restaurant in Dublin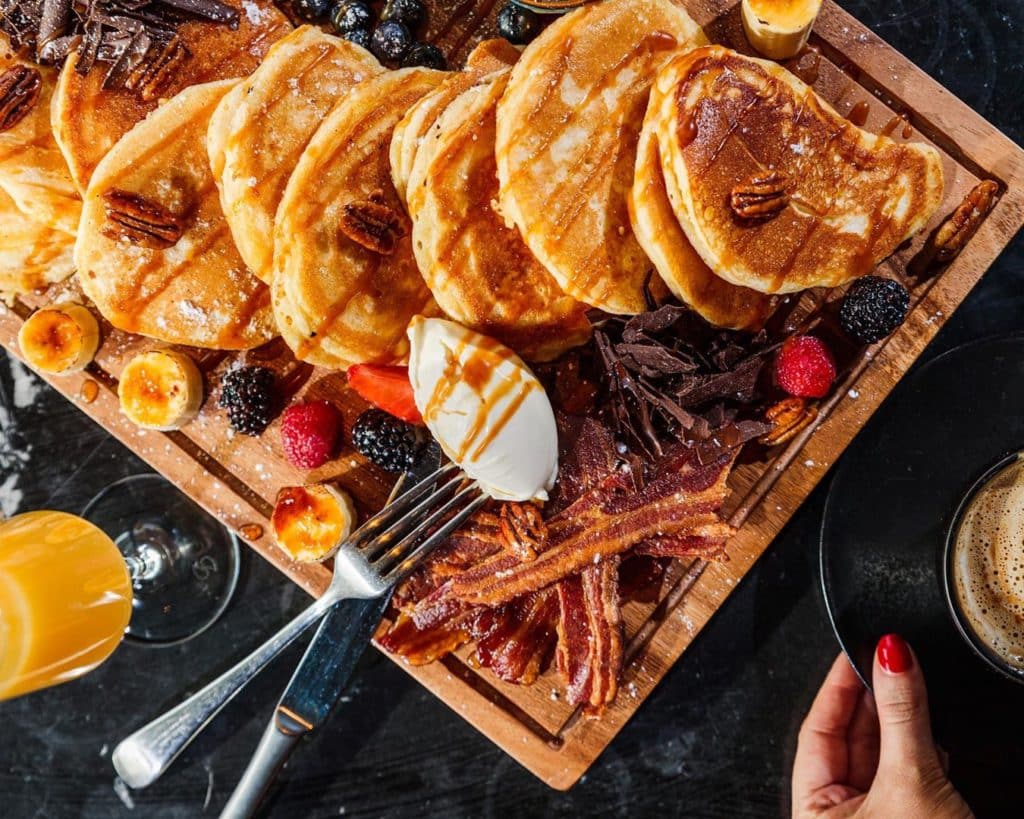 MacKenzie's is the newest American inspired restaurant to open in the capital.
Located on Hanover Quay between Grand Canal and the River Liffey, it is an ideal location for those in and around the city.
They offer fresh cuts of steak, fresh ground hamburgers, locally sourced fish, and woodfired pizzas among many more options.
If you are in the area, you can always walk in, but if you are planning a meal in advance, they also offer reservations.
The most exciting things on the menu are their pancake and french toast platters that cater for two people. They come loaded with lots of toppings including bacon, fruit, nuts, syrups, and sauces – which sounds like the ideal brunch option for a hungover Sunday morning.
Mackenzie's is definitely another new restaurant in Dublin that you need to try out.
Address: Opus Building National College of Ireland, 6 Hanover Quay, Grand Canal Dock, Dublin, D02 RR24, Ireland