There are many mountains to climb in Ireland, all well worth ascending. Upon reaching their summit, not only will you have a sense of achievement, but you will also be met with truly stunning views, unlike any other.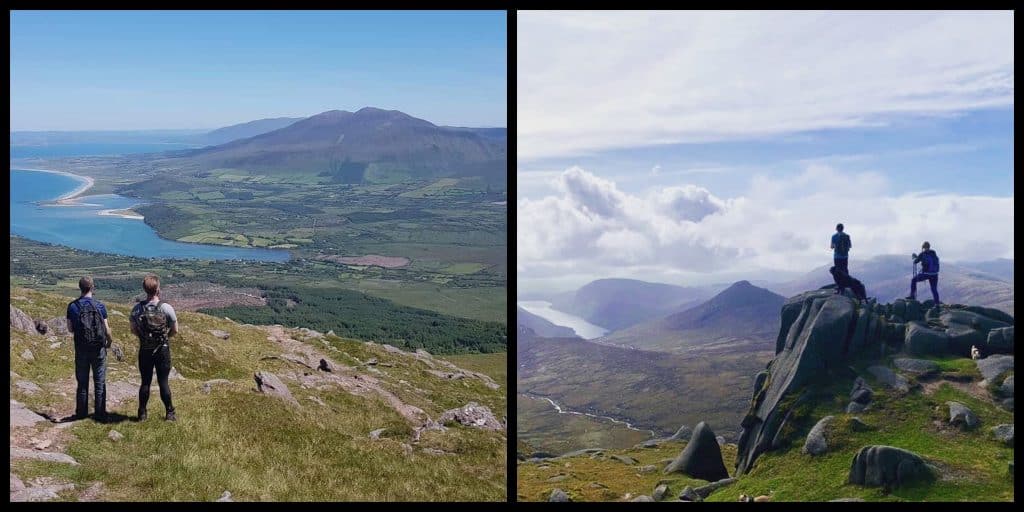 The landscape of the Emerald Isle is renowned for its lush green fields, beautiful beaches, and mesmerizing mountains. These mountains are steeped in history and mythology and can provide a unique experience.
There are many mountains to climb in Ireland, which are definitely worthy of an adventure caption on Instagram. They can offer you unparalleled views from where you can admire and witness the breathtaking scenery on offer throughout the four corners of the country.
In this article, we will list what we believe to be the top five most popular mountains to climb in Ireland.
5. Slieve Donard – steeped in ancient history
Slieve Donard Mountain, which stands at 850 metres above sea level in County Down, is both Ulster and Northern Ireland's highest peak and is part of the inspiring Mourne Mountains range, which are one of the best places for wild camping in Northern Ireland. Slieve Donard overlooks Dundrum Bay, and its lofty summit offers excellent views of the surrounding scenery.
Slieve Donard offers a challenging climb to hikers as they will have to navigate through a landscape comprised of granite ridges and boggy paths. There is also a lot for any history buffs to enjoy on Slieve Donard as on its summit there is a stone tower and two prehistoric burial cairns which contain neolithic tombs that actually date back to 3,000 BC!
4. Croagh Patrick – a traditional pilgrimage
Croagh Patrick in County Mayo is 760 metres in height and is steeped in Irish religious tradition. Regular pilgrimages, which date back to pre-Christian times, were made to its summit and still continue this day.
According to tradition, if one correctly climbs Croagh Patrick, then they will be spiritually cleansed and receive an everlasting holy reward. Some devout people are even known to complete the pilgrimage bare-footed!
On the summit of Croagh Patrick, you will see the infamous St. Patrick's Chapel and will also be rewarded with dramatic and beautiful views of the surrounding Clew Bay.
3. Benbulbin – a unique natural attraction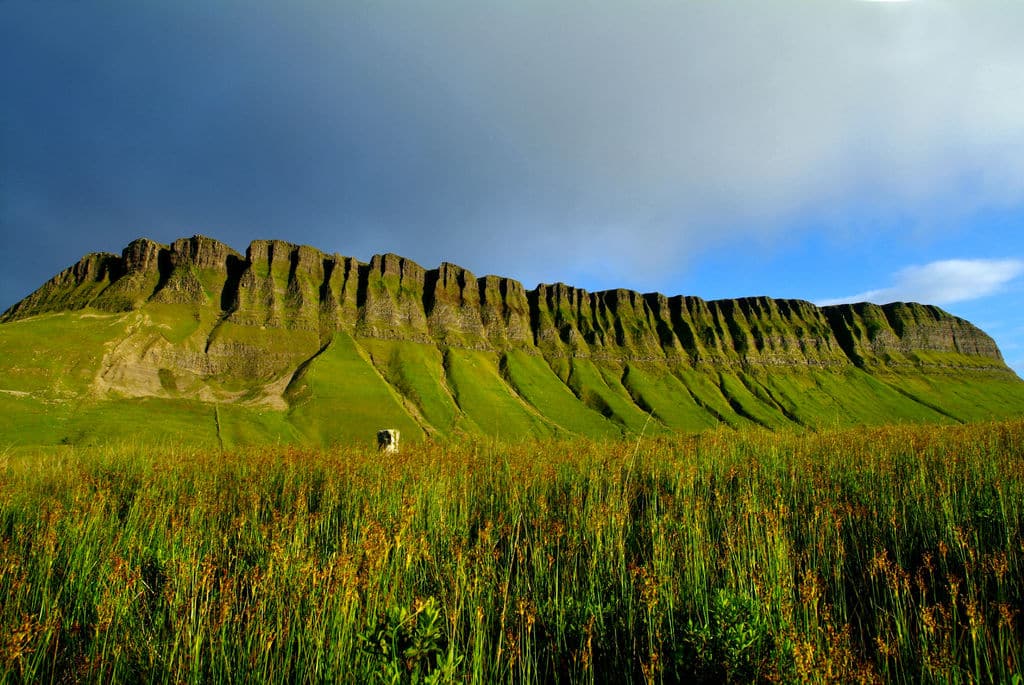 With its large flat top made up of limestone and formed during the ice age, Benbulbin, in County Sligo, is without a doubt Ireland's most distinct mountain and one of its most unique natural attractions.
While Benbulbin, at 526 metres high, is one of the smaller mountains in Ireland, the climb to its summit is no less difficult as it is a challenging hike that can take approximately four hours to complete. Once you reach the summit, you will get panoramic views of the jaw-dropping Sligo landscape.
2. Mount Brandon – one of the top mountains to climb in Ireland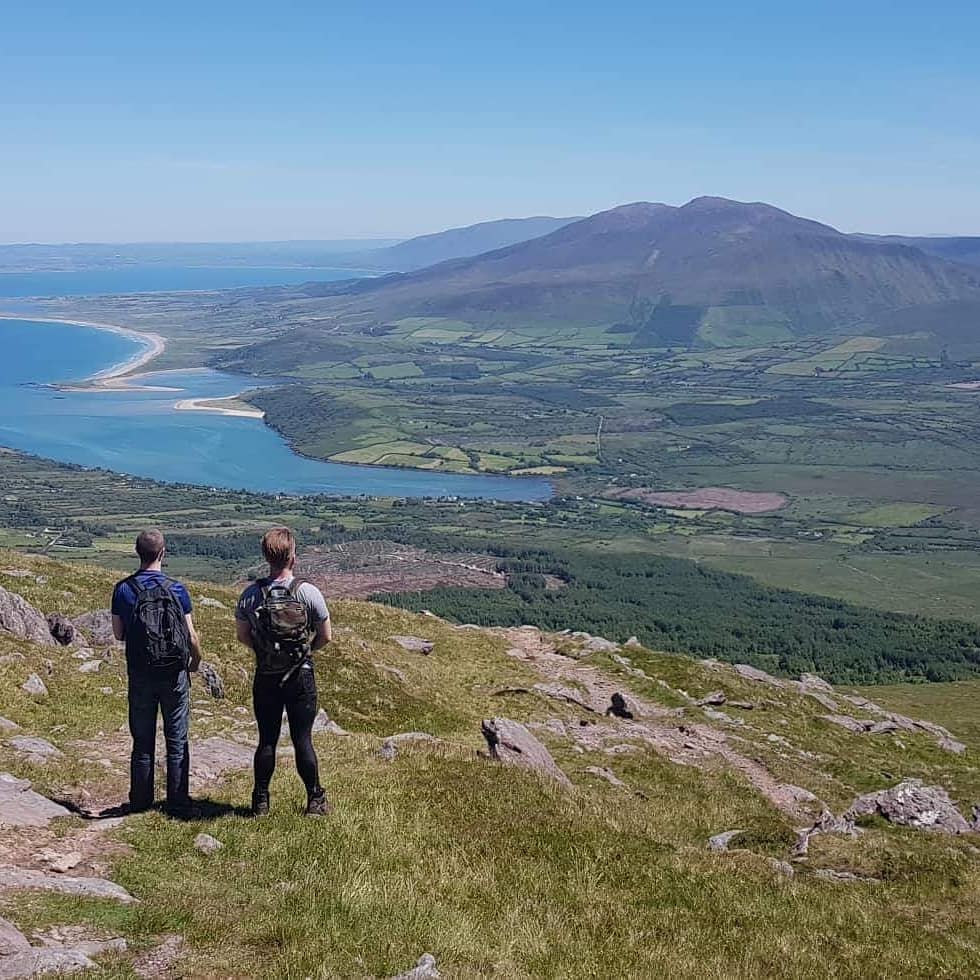 Mount Brandon in County Kerry is a whopping 952 metres in height and is one of the most difficult hikes in Ireland. It is the highest peak in Ireland outside of the Macgillycuddy's Reeks. Mount Brandon was named after Saint Brendan, and the route to its summit is part of a popular Christian pilgrimage trail which is known as Cosán na Naomh.
Mount Brandon is one of the most popular mountains on the Wild Atlantic Way with the Faha route leading up to the summit commonly regarded as the most challenging but also most rewarding route. It offers breathtakingly beautiful views of the Dingle Peninsula.
1. Carrauntoohil – the rooftop of Ireland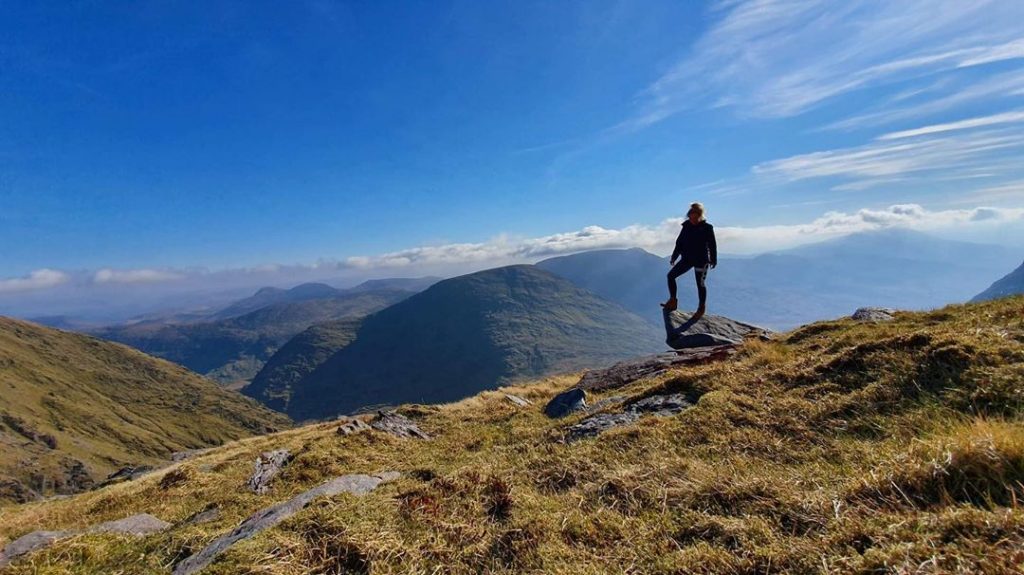 Carrauntoohil in County Kerry is the central peak of the Macgillycuddy's Reeks range and is famous for being the highest peak in Ireland; it is over 1,038 metres in height. As Carrauntoohil is the highest peak in Ireland, its summit is often referred to as the rooftop of Ireland.
By reaching the summit of Carrauntoohil, you will be met with a magnificent steel cross and rewarded with truly breathtaking views. There are many different routes one can take to ascend Carrauntoohil that suit hikers of all varying experiences and ability, from beginner to expert.
So there you have our definitive list of the best mountains to climb in Ireland. How many of these mountains in Ireland have you conquered and experienced already?
Best hikes around Ireland
The 10 highest mountains in Ireland
Top 10 best cliff walks in Ireland, RANKED
Top 10 scenic walks in Northern Ireland you need to experience
Top 5 mountains to climb in Ireland
The 10 best things to do in south-east Ireland, ranked
The ultimate 10 best walks in and around Belfast
5 incredible hikes and walks in scenic County Down
Top 5 best Mourne Mountain walks, ranked
Popular hiking guides