Calling all literary fans! We've rounded up the five best James Joyce sites in Ireland.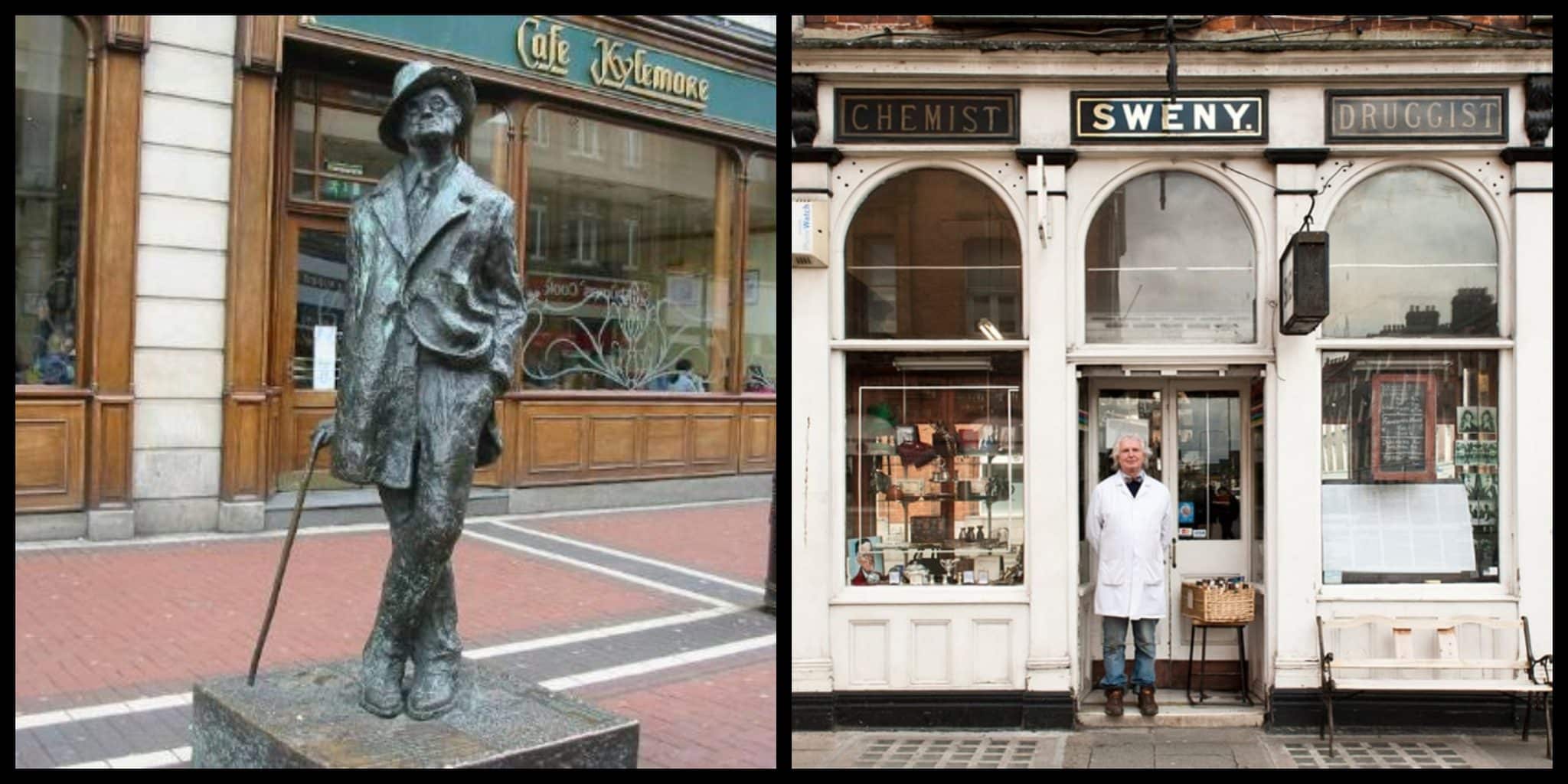 Ireland is home to numerous literary figures whose works have captured the hearts and souls of many readers over the years. One such writer, in particular, who was widely regarded as one of the most influential authors of the twentieth century, was Dublin-born wordsmith James Joyce (1882-1941).
His impact on literature is showcased across the Emerald Isle through commissioned exhibitions and experiences – all of which aim to both educate and honour his life and work.
So whether you are a literary novice or Joyce fanatic, here is a list of the top five James Joyce sites in Ireland that we believe are worth a visit.
5. Sweny's Pharmacy – for all your lemon-scented soap needs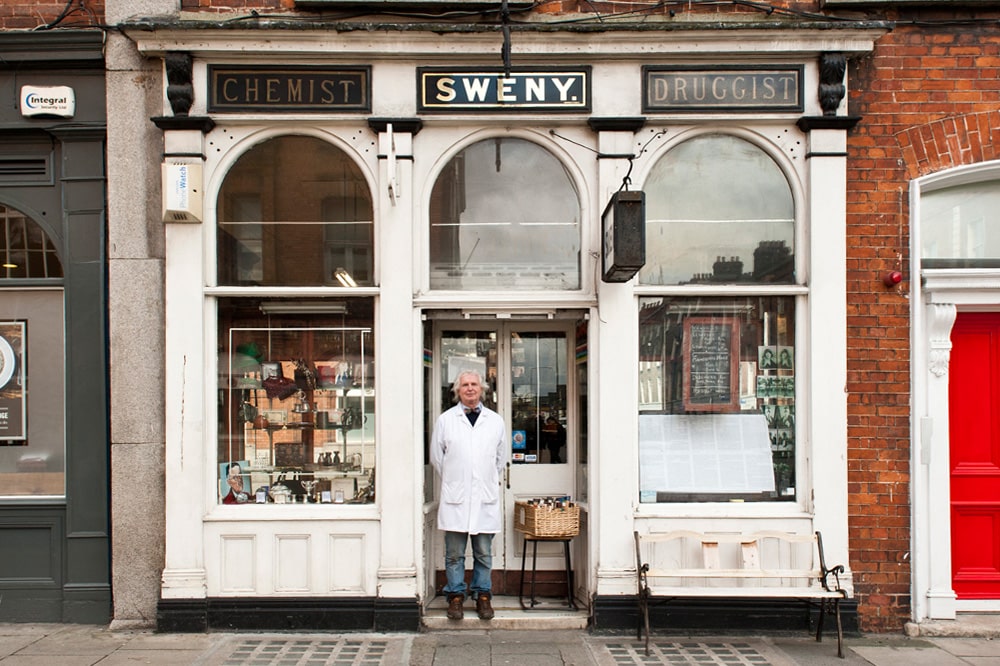 Anybody who has read Ulysses, Joyce's most famous work, will be familiar with this location. Having closed its doors as a pharmacy in 2009, Sweny's is now a registered charity that operates as a second-hand book store selling locally crafted items alongside new and second-hand editions of Joyce's works.
In addition to this, visitors are encouraged to take part in the daily reading sessions of the popular Joyce creations Dubliners and Finnegans Wake.
Address: 1 Lincoln Place, Dublin 2, D02 VP65, Ireland
4. James Joyce statue – a chance to get up close and personal with the man himself
Ever wondered how it might have felt to have been in the presence of one of Ireland's greatest writers? Well, wonder no more! This free-to-view life-sized brass sculpture was created by U.S. artist Marjorie Fitzgibbon in 1990 and is a honeypot for both literature buffs and fictional fledglings alike.
One of Ireland's most popular James Joyce sites, it is one not to be missed – so make sure to pop on over and bag yourself a selfie!
Address: 2 North Earl Street, North City, Dublin 1, D01 K5W5, Ireland
3. James Joyce Tower and Museum – the perfect spot for panoramic viewing
A 30-minute journey from Dublin city centre, this must-see Irish attraction is home to an impressive collection of Joyce's personal photographs and letters, alongside first and rare editions of his work. Operated solely by volunteers, it is free of charge and relies on donations to help continue its mission of sharing Joyce's legacy with the world.
Visitors are also granted the opportunity to witness first-hand the breath-taking south coast views from the very Martello tower which acted as the setting for the first chapter of his hit work, Ulysses.
Address: Sandycove Point, Dun Laoghaire, Sandycove, Dublin, A96 FX33, Ireland
2. Museum of Literature Ireland – the best place to get hands-on with rare works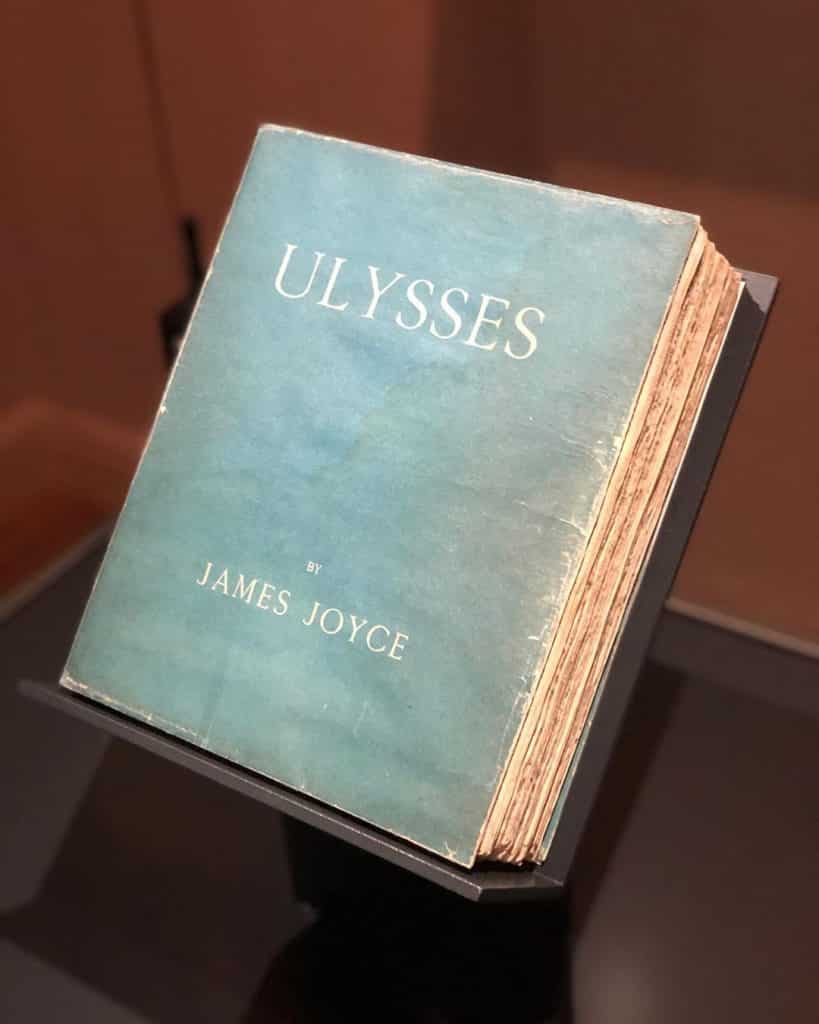 Having recently opened in September 2019, Ireland's latest nod to the literary icon consists of Joyce's handwritten notebooks and the very first edition of Ulysses, as donated by Harriet Shaw to the National Library in 1952.
Alongside the events, performances, workshops, talks, and tours available, there is also an opportunity to visit the Dedalus Library, where guests can handle early and semi-rare editions of Joyce's work – under the correct supervision, of course!
Whilst there, be sure to stop off and grab a bite to eat at the Commons Café before heading outside to explore the surrounding landscaped gardens, home to the very ash tree featured in Joyce's graduation photo!
Please note that admission fees differ.
Address: UCD Newman House, 86 St Stephen's Green, Saint Kevin's, Dublin, 2, Ireland
1. James Joyce Centre – the ultimate Joycean experience
Set in a restored Georgian townhouse, this popular James Joyce site is a great place for fans to expand their knowledge of the writer by immersing themselves within the many exhibitions, tours, workshops, and lectures on offer to the public.
In addition to a wonderful recreation of Joyce's Paris living quarters, there is also the chance for visitors – and fans of Ulysses, in particular – to encounter the renowned 'No. 7 Eccles Street' door.
From its themed gift shop rife with Joyce memorabilia to the various walking tour routes on offer around Joyce's Dublin, this attraction has something for everyone – no matter your literary knowledge. Furthermore, the centre provides free audio guides in a variety of languages, making it accessible to all.
Please note that admission fees differ.
Address: 35 North Great George's Street, Rotunda, Dublin, Ireland
And there you have them: the top five James Joyce sites in Ireland. So whether you are in search of Bloom's famed lemon soap, or wish to peruse some of Joyce's most personal possessions, we believe that visits to these Joycean haunts are a must.