Is there anything better than having a good old pint in an Irish pub? The Irish pub is a big part of Irish culture, and no trip to Ireland would be complete without visiting these top five Irish pubs for the perfectly poured pint!
Ah, the Irish pub, a place where stories are told, friendships are made (maybe the odd romance too!), and the craic is had by all. There is something unique about the Irish pub that makes it stand out from other watering holes across the world.
We believe the Irish people themselves play a big part in making the experience of visiting an Irish pub such an enjoyable and memorable one, it doesn't hurt that the pints are usually pulled to perfection too!
However, not all Irish pubs were created equal, there are a select few we believe that tower above the rest, that perfectly embody and symbolise everything great about the institution that is the Irish pub.
In this article, we will list what we believe to be the top five Irish pubs to have a pint at before you die.
5. The Crown Bar – a mix of Victorian lavishness and Irish pub interior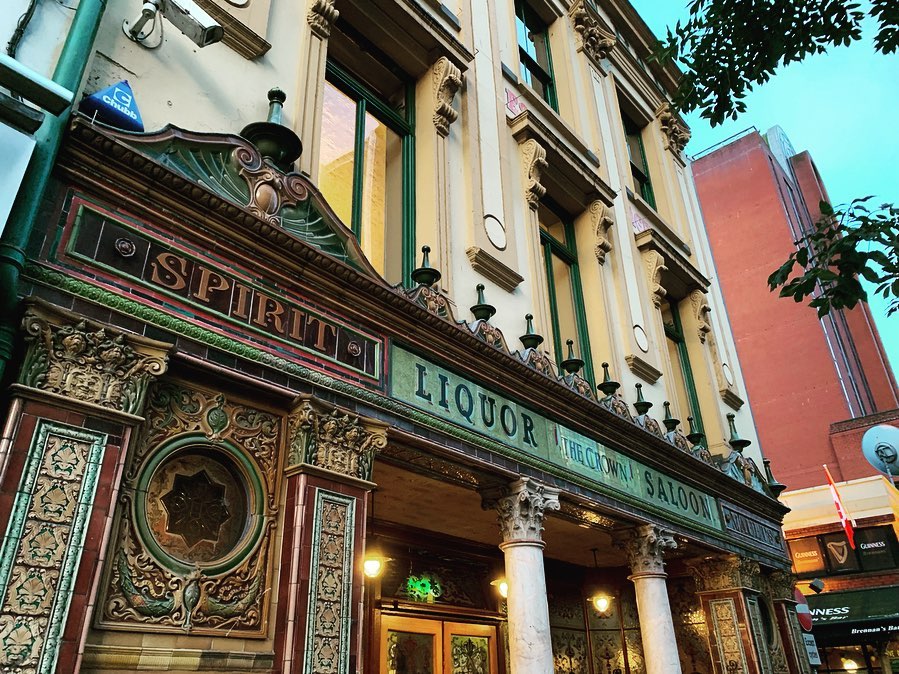 The Crown Bar is one of Northern Ireland's best-known pubs and for good reason as not only do they serve quality pints, but they serve them in a bar that is renowned for its unique blend of lavish Victorian design and Irish pub interior, giving it a weird but warm feel.
From cosy snugs to ornate wood carving, and period gas lights, the design of the bar gives it an atmosphere that needs to be experienced to understand.
Location: 46 Great Victoria St, Belfast BT2 7BA, Northern Ireland
4. The Brazen Head – home to many a famous patron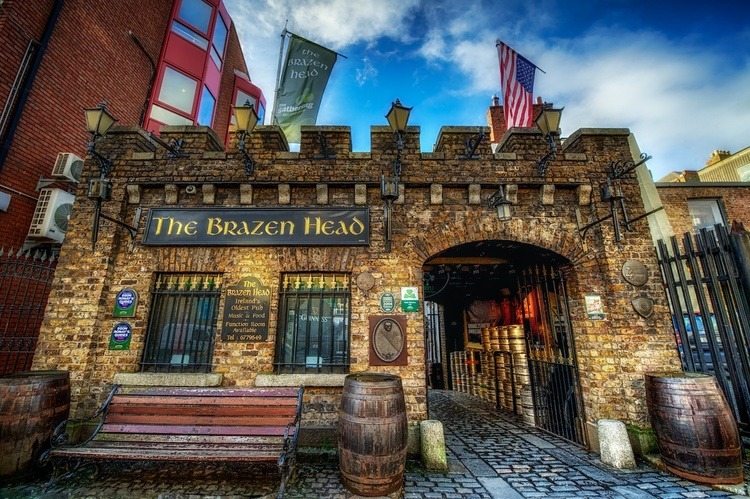 With being so close to Dublin's famous Guinness brewery at St. James' Gate, it should perhaps come as no surprise that The Brazen Head, which dates back to the 12th century, serves the perfect pint of Guinness.
Despite many refurbishments, The Brazen Head has successfully managed to retain the feel of an old authentic Irish pub. The Brazen Head has also had many famous historical figures pass through its doors throughout the years, such as James Joyce, Daniel O'Connell, Michael Collins, and Jonathon Swift.
Location: 20 Lower Bridge St, The Liberties, Dublin, D08 WC64
3. Seán's Bar – Ireland's oldest pub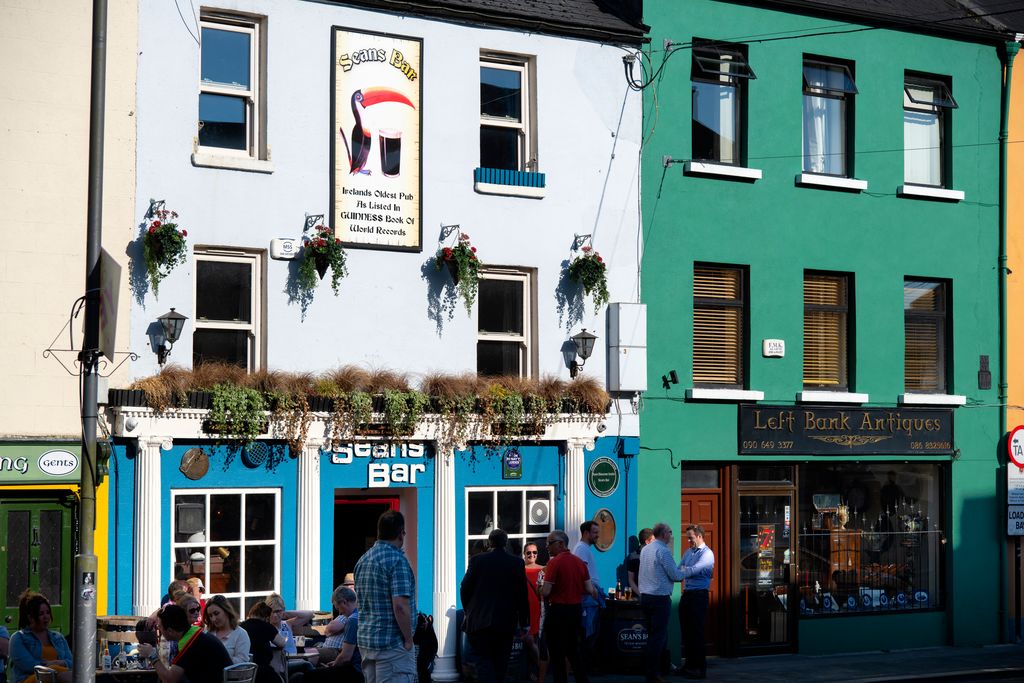 Seán's bar, which has been in operation since 900 AD, proudly holds the title of being not only Ireland's oldest pub but the oldest pub in all of Europe. Visiting the pub is like taking a trip through time as its décor has not changed for centuries. Seán's bar is the perfect place to enjoy a great pint in historic surroundings.
Location: 13 Main St, Athlone, Co. Westmeath
2. John Kavanagh, a.k.a. The Gravediggers – the best place to go for a jar
John Kavanagh, otherwise more commonly known as The Gravediggers, is a family-owned pub which has had eight generations of the Kavanagh family managing the bar. The Gravediggers nickname came from its close proximity to the famous Glasnevin Cemetery as it was a popular watering hole for those who worked at the cemetery.
The Gravediggers pub has also been credited with creating the word jar and the phrase "going for a jar" has forever become synonymous with the establishment.
The story goes that gravediggers and other professionals back in the day would get a pint on their break and take the glass with them to finish it later, the bar struggled to keep any glassware so a rule was implemented that if any gravediggers wished to be served, they would have to bring their own object for the pint to be poured in. Most brought jam jars which were cheap and common and thus the phrase "going for a jar" was born.
The pub is known for the quality of its pints and this along with its history and authentic setting has attracted many locals, tourists, and celebrities over the years to its doors.
Location: 1 Prospect Square, Glasnevin, Dublin 9
1. Matt Molloy's – one of the top Irish pubs to have a pint
Matt Molloy's is a colourful pub in Westport which is owned by Matt Molloy, a man famous for being a member of the internationally renowned Irish band "The Chieftains". With the owner being a great Irish musician, it should come as no surprise that the pub is renowned for its warm atmosphere and nightly offerings of traditional music. They also pull a great pint there too!
That concludes our list of the top five Irish pubs to have a pint at before you die. How many of them have you already sampled?
Location: Matt Molloy's, Bridge Street, Westport, Co. Mayo
Get featured on Ireland Before You Die
Do you want to get your Irish business more online exposure? Especially to those interested in travelling the best places in Ireland? Then why not get a dedicated feature on Ireland Before You Die. Find out more 
here.