We're getting the band back together! Here are the top five Irish instruments to learn for your very own trad band.
Everyone has had that drunken conversation with their friends in the pub when they see a trad band playing. "Sure, we could be doing that! We'd be loaded!" We've heard it all before. The thing is none of you can actually play an instrument and have no idea where to start. That shouldn't stop you from living out your dreams as a master of traditional Irish music though.
Some Irish trad music dates back as far as the 8th century, always played for the entertainment of the masses, and in 2020, playing in a pub setting is no different. It's a really unique feature of our culture that we should try and keep for as long as we can.
Here's our guide to five Irish instruments you can learn to form your own trad band.
5. Fiddle – you can't help but tap your foot
This one might be better for the friend with a little more musical experience. Lots of people in Ireland have had short-lived violin lessons as a child, but learning to play the fiddle, even though it's the same instrument, is an entirely different ball game.
When playing traditional Irish music, you have much more freedom of movement than the strict musical regime of Mozart. Every fiddler has their own approach to a song, and the music they play allows for a unique style to shine through.
4. Tin whistle – haunting and ethereal
If you grew up in Ireland, chances are you've tried your hand at the tin whistle or recorder. At one point, all our families have had to put pillows over their heads to block out the sound of endless tinny screeching coming from us practising "Hot Cross Buns".
When it's played well, the tin whistle can sound really ethereal and beautiful. There are endless youtube tutorials and free sheet music resources online to help you not sound like a dying cat, and allow you to take your place in a trad band.
3. Bodhran – traditional and atmospheric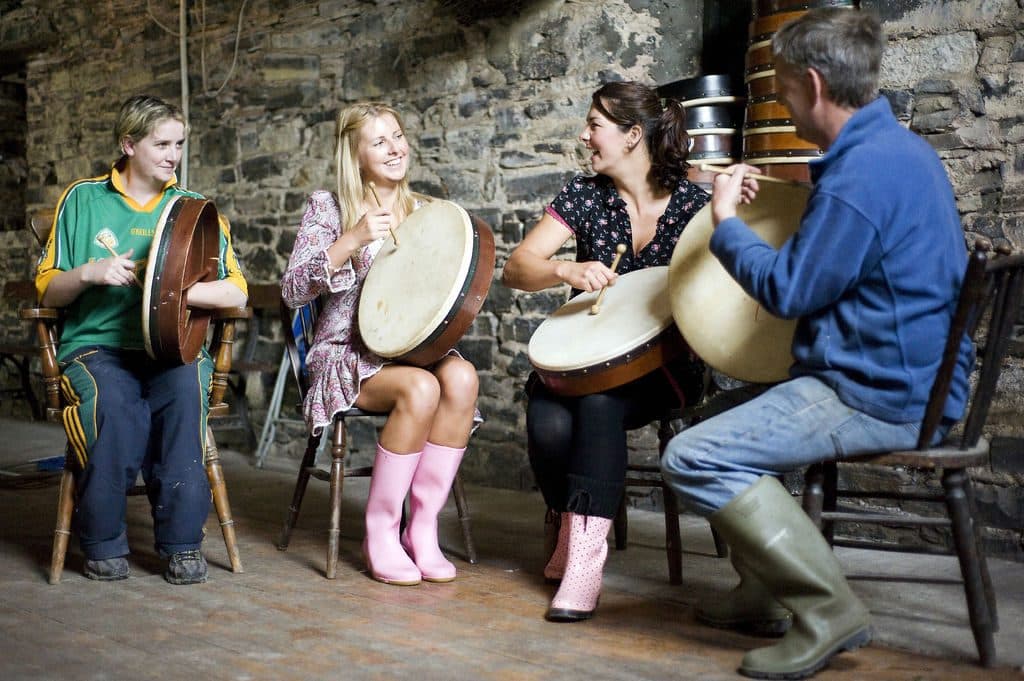 The bodhran would suit a more rhythmic soul. It is a deconstructed drum, traditionally with some form of animal skin stretched across the drum and played in a fluid motion with a stick on the inner side.
This instrument can be dated back as far as the 1800s, featured in a pre-famine painting by Irish painter Daniel Maclise. It is thought by historians to be the traditional drum of the Celts, and its legacy in Irish tradition makes its importance in traditional music astronomical.
They also make nice souvenirs for family or decorative pieces for your house. The playing style of this instrument varies from county to county. It allows room for the player's natural talent to shine through! An essential addition to any trad band.
2. Guitar – a modern addition to a trad arsenal
Some of you already probably have the four chords of "Wonderwall" down, but if you're going to play in a trad band, you're going to have to expand your repertoire a little bit.
Maybe not the most traditional of instruments, but in 2020 it can be the making or breaking of a trad band. Guitars allow the music to fill out a whole room and bring an upbeat pace to the music that makes your audience want to get up off their chairs and dance.
For those slow ballads, you should practice fingerpicking the strings for a more dramatic sound. So dust off that old guitar you have in the house already and put it to good use!
1. Uileann pipes – one of the most unique Irish instruments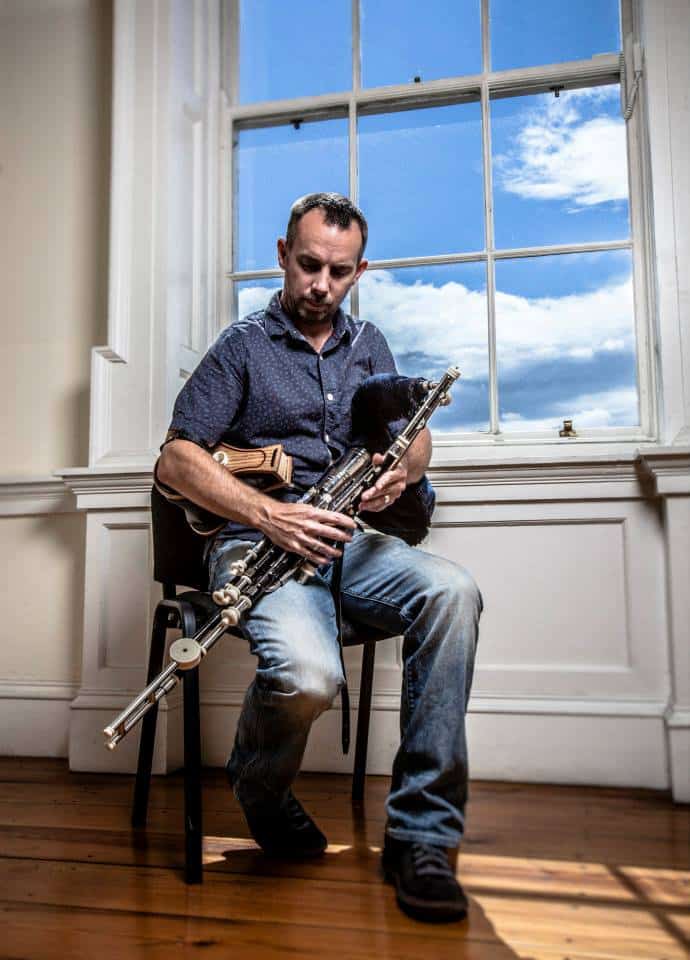 Okay, we know this one is a bit niche. The Uileann pipes are also known as píobaí uillean, or the "Great Irish Warpipes". They will bring a hearty traditional feel to all your songs.
They are described as the national bagpipe of Ireland. They are so old that they are wrongly referred to by William Shakespeare himself in The Merchant of Venice as "woollen pipes".
If it's too difficult to get a hold of some Uileann pipes, the accordion can fill out the sound in a similar way. This one can be a bit difficult to learn, but with some serious perseverance and some enthusiasm, you could be the star of the band.
So now you are equipped with some more information on how to start a trad band. You never know, you could end up as famous as the Dubliners. Creating a trad band takes as much enthusiasm for the music as it does culture, the audience is as key a feature as those playing the music.
So get down to the open mic session at your local pub and show them that you're the next One Direction of trad music!