Looking for a delicious slice of the good stuff in the capital? You've come to the right place. Dublin City hosts a plethora of delicious diners and restaurants to suit your taste.
Whether you're a local looking for lunch or a tourist looking for a bite you can rely on pizza is always the perfect option. Here are the top 5 places to grab a slice in Dublin City.
5. Star Pizza Talbot Street
Looking for something cheesy and delicious but want to keep some cheddar in your wallet too? Here's star pizza offering a student deal for €6.50 an incredible deal.
Now you may be saying to yourself student meal so cheap and low quality but you would be pleasantly surprised. Made traditionally and quickly and with great care with a focus on flavour.
Located at 46 Talbot St, Dublin1 it is close to bus Aras and will deliver a freshly made piping hot pizza to your door. Don't be turned off by the price it will provide more than you would expect you can trust me on that one.
Address: 46 Talbot St, Mountjoy, Dublin 1, D01 HX49, Ireland
4. Rays Pizza Dublin
Rays is a modern classic slice of the big apple right in the heart of Dublin any new Yorker feeling homesick can get a taste of home at 2 Fownes street in temple bar. For a great new Yorker style thin crust this is the place to be delivering high-quality hot pizzas as well as other stateside favourites such as burgers.
Rays has a cool vibe to it very modern. For such a small venue it makes good use of what it has, but maybe don't go in with large groups. For a quick, authentic slice, Rays will always be a safe bet with friendly staff, you're guaranteed to get a smile when served, and what can be more important the price rays offers top quality at bargain prices. In our opinion definitely work a trip if you're peckish and in the area.
Address: 2 Fownes Street Upper, Temple Bar, Dublin, Ireland
3. Base
The base is a relatively new addition to the pizza scene in Dublin by man has it raised the bar! Base produces some of the finest wood fire bakes pizza we have ever tasted.
Using only fresh ingredients and a fantastic chilli oil exclusive to base this pizza packs a really nice kick to it.
Base offers luxury in every slice, this luxury comes with a little bit of a price increase but nothing that isn't justified with a large pizza coming in around €15.80 but definitely worth it.
If you are in any doubt about ordering from the base, thinking it can't compete with the big brands, think again! Treat yourself trust us you won't regret it. For serious pizza with a kick, it's the place to be.
Address: 18 Merrion Rd, Dublin 4, D04 Y2T2, Ireland
2. Luigi Malone's
Feeling cultural but not in the mood for cultural food? Look no further than Luigi Malone's. Located in temple bar, it is a family restaurant that will keep the entire family happy, including the one paying the bill.
An Irish/Italian restaurant is serving all your favourites with steaks ribs and stews alongside lasagne and pizzas.
Luigi Malone's never fails to disappoint with freshly made pizza cooked to order in a relaxed and comfortable environment perfect for lunch with friends or a family meal. There is always going to be something on the menu to suit everyone's taste.
Luigi Malone's offers a fantastic student meal with a starter and main course for €10.50. Nothing goes better with pizza than a cold drink; Luigi Malone's has a fine array of choices on tap and a good wine selection available.
All in all, this is a great place for a relaxing meal that won't break the bank.
Address: 5 Cecilia Street, Temple Bar, Dublin 2, Co. Dublin, Ireland
1. DiFontaine's Pizzeria
Found on Parliament street in the Italian quadrant, where else would you find the best pizza in Dublin than here and it does love up to the name! DiFontaine's is a small pizzeria that produces the biggest baddest pizza in the city.
Made fresh all day this pizzeria Is like a trip to new york in a mouthful. The freshest most delicious slice we have ever had can be found here with fresh mozzarella cheese and all of your favourite ingredients this place will never disappoint.
With pizza slices larger than your head at an affordable price, id challenge you and 4 friends to try to take down a whole pizza, but you'll enjoy every single bite.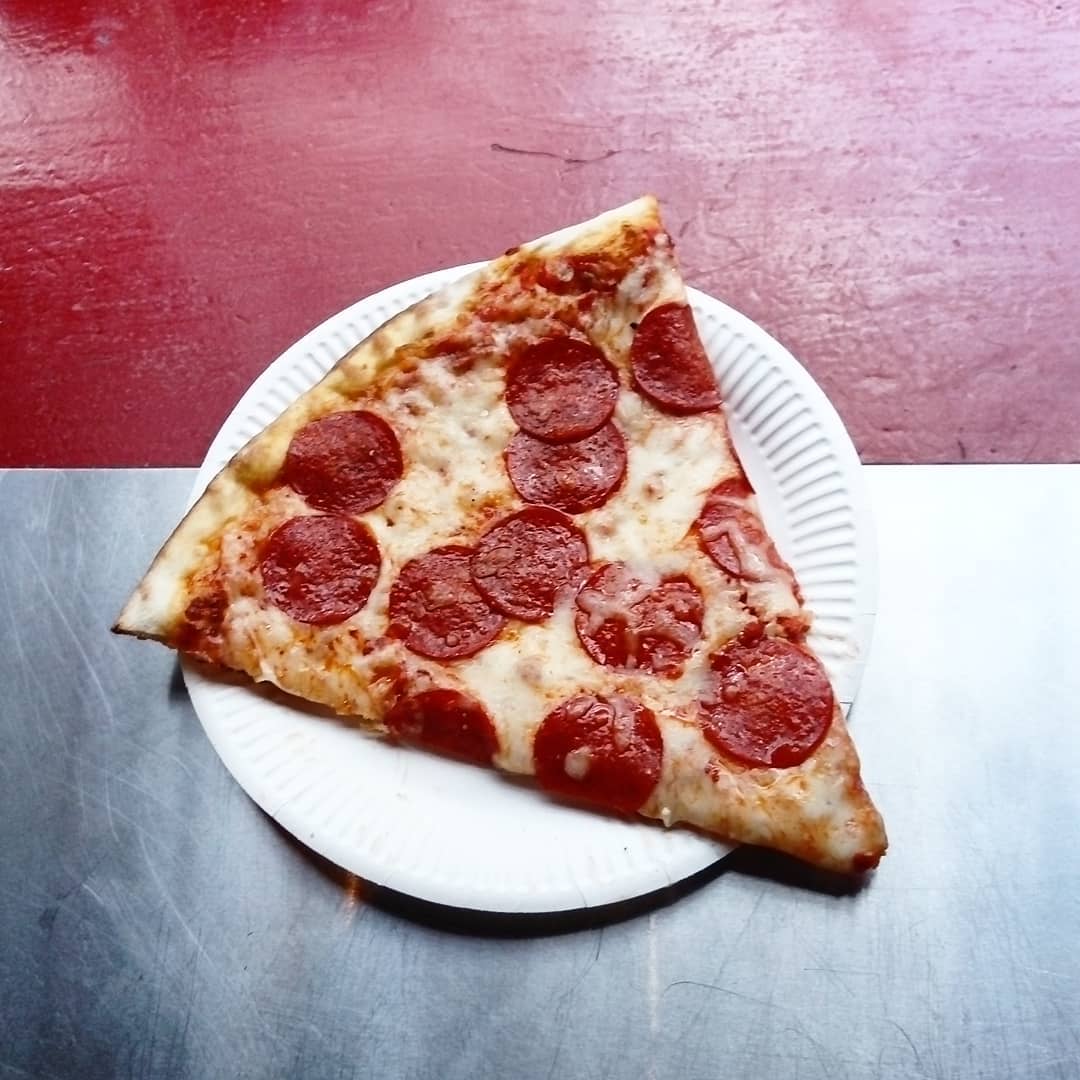 There is nowhere better than here for fresh, authentic wood-fired pizza by the slice. The pizzeria has very little seating space but grabbing a slice to go and sit by the Liffey enjoying it is never a mistake.
If you haven't already get down there and treat yourself to a slice.
Address: 22 Parliament St, Temple Bar, Dublin 2, Ireland