Whether you're a seasoned adventurer or a novice to the great outdoors, these are the top five epic outdoor activities to experience in Armagh and its surroundings.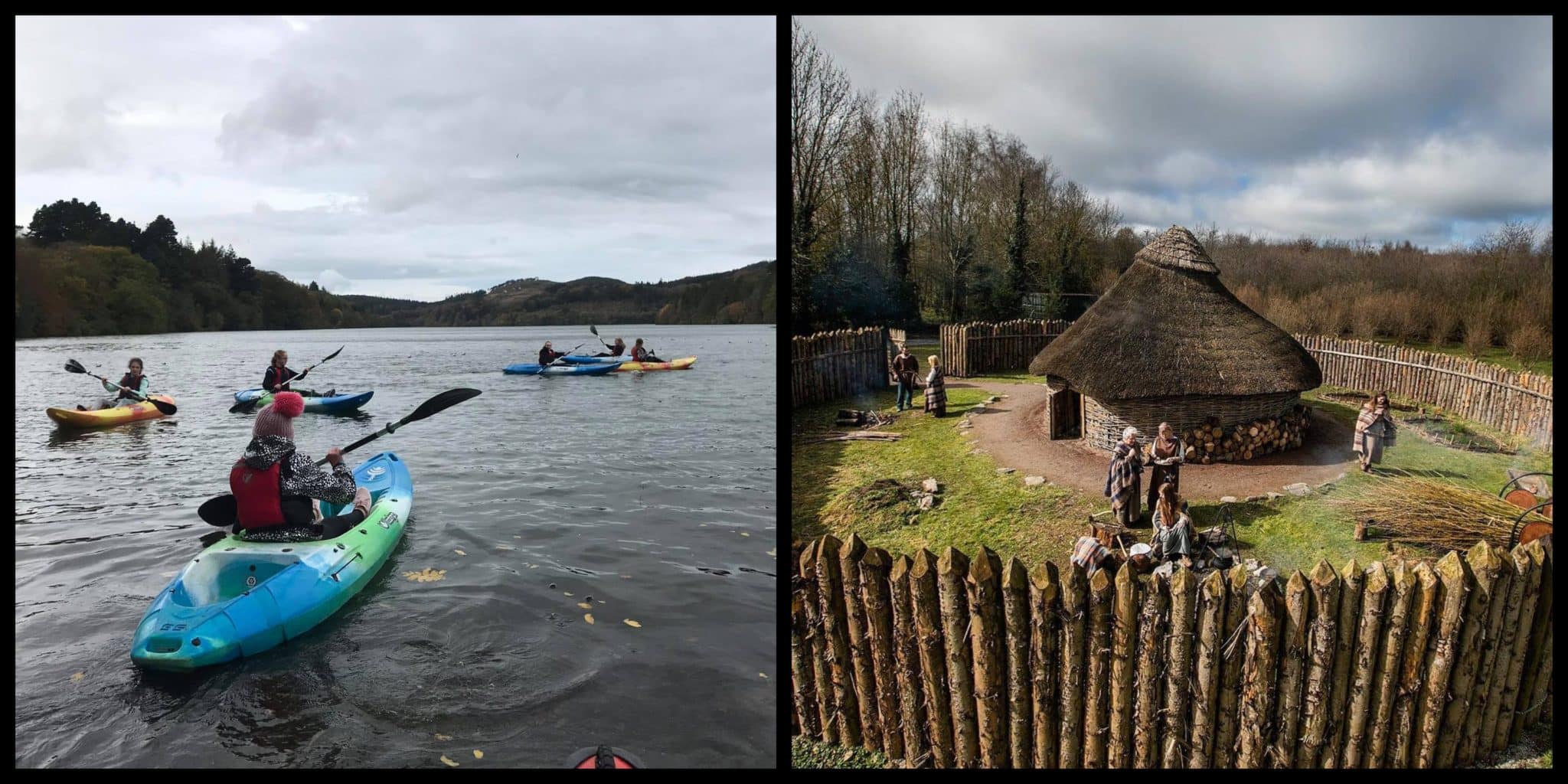 Armagh is rich in lush landscapes that stretch as far as the eye can see; it is home to mountains that scrape the sky, and it is brimming with opportunities for adventure.
With this being said, it comes as no surprise that Armagh is a favourite for family holidays, romantic getaways, and mini-breaks across the board.
Now that the county is finally reopening after a few months on hiatus, there is no better time to enjoy all it has to offer. Here are five epic outdoor activities to experience in Armagh.
5. Gosford Forest Park – hit the trails hard
Gosford Forest Park is an endless expansive park stretching over 590 acres. As a hive of activity, the park is perfect for those looking for some outdoor activities to experience in Armagh.
There are tonnes of things to do in Gosford Forest Park. However, our top pick has to be All Out Trekking. Visitors can hire a Quadrix (an all-terrain electric wheelchair) and hit the trails.
These adrenaline-pumping vehicles are suitable for people of all abilities. They offer an alternative way to explore this enchanting forest.
Address: Gosford Forest Park, Markethill BT60 1GD, United Kingdom
4. Oxford Island – learn survival skills and foraging
If spending the day on a shore-side retreat and enjoying the sweet surroundings of the Irish countryside sounds to your liking, we've got just the ticket.
Oxford Island offers fun for all the family, as well as some seriously epic outdoor activities to experience in Armagh. Indeed, there are tonnes to choose from, although our top pick has got to be masterclasses in survival skills and foraging.
Not only do these activities tie the participants with the magnificent woodlands which surround them, but you're also bound to pick up some life skills along the way!
Address: Craigavon BT66 6NJ, United Kingdom
3. Lurgaboy Adventure Centre – discover Ireland's longest zip–wire course
Located just outside the city of Armagh is Lurgaboy Adventure, one of Northern Ireland's preeminent adventure providers.
Whether you're an adrenaline enthusiast or prefer a more laid-back experience, you'll be spoiled for choice of things to do at its 35-acre centre in Armagh and locations across Northern Ireland.
Set against the backdrop of rolling landscapes and lush forestry, Lurgaboy Adventure offers everything from orienteering and kayaking to mountain biking and rock climbing.
And, let us not forget Lurgaboy's ultimate claim to fame: Ireland's longest zip-wire and high ropes course.
Address: 12 Gosford Rd, Collone, Armagh BT60 1LQ, United Kingdom
2. St. Patrick's Way – one of the top outdoor activities to experience in Armagh
If an adventure to you means donning your best hiking boots and hitting the trails, look no further than St. Patrick's Way: The Pilgrim Walk.
This is one of the most coveted outdoor activities to experience in Armagh due to its religious and cultural significance. Not to mention, the 131-kilometre trail (82 miles) is mighty challenging and mega beautiful.
The route begins just outside Armagh at the Navan Centre and travels all the way to Downpatrick in County Down.
A pilgrim's "passport" is in place by means of documenting your trip, and it also acts as a nifty souvenir to take home once the journey is complete.
1. Navan Fort – live like a Celt for a day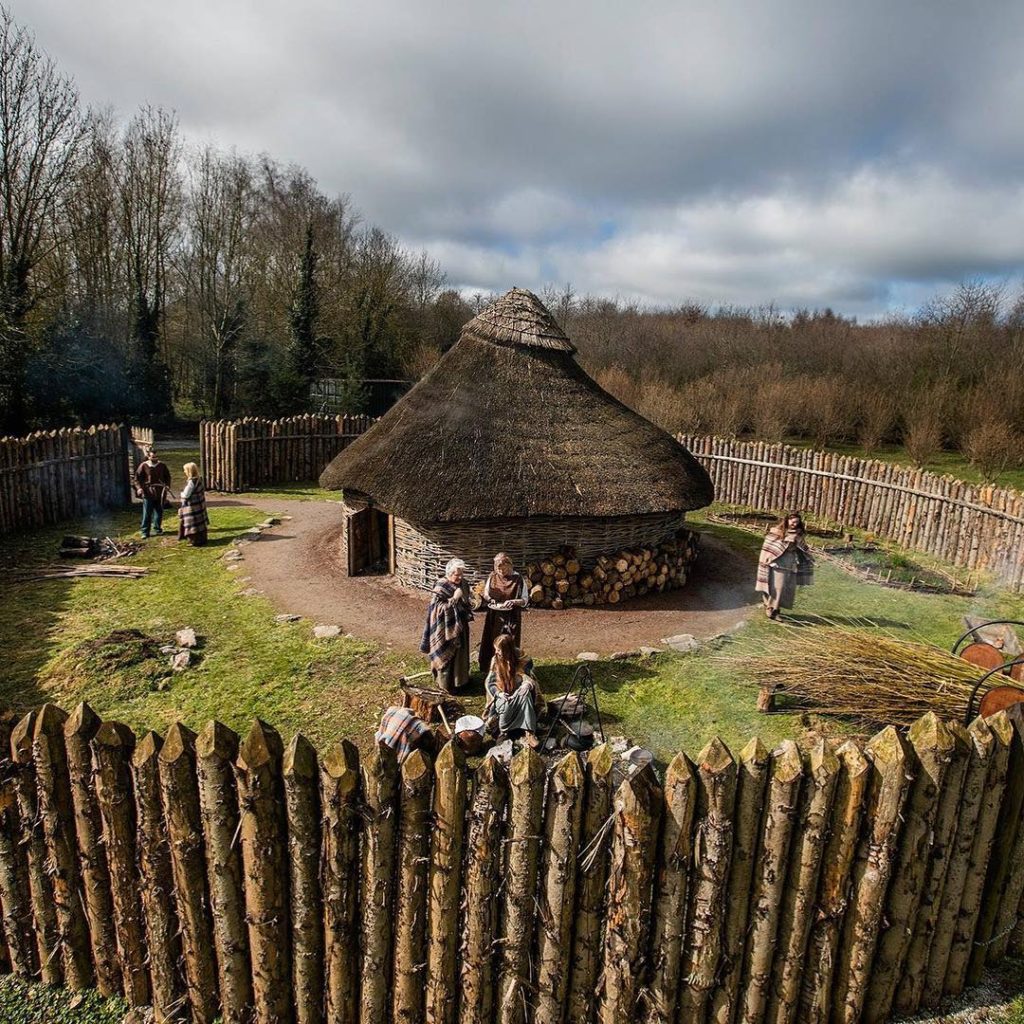 No list of epic outdoor activities to experience in Armagh would be complete without giving a special mention to Navan Fort.
Not only is Navan Fort a hive of activity and fantastic place to visit with the family, but it also acts as a portal to the past.
The site, which is celebrated in Irish mythology, is said to have once been the headquarters of Gaelic king, Conchobar mac Nessa, in pre-Christian Ireland.
Today, visitors to the Navan Centre can indulge in one of the most epic outdoor activities to experience in Armagh: understanding how the Celts lived.
Learn how to prepare for battle, cook native dishes, and forage and fend for yourself in this ultimate immersive outdoor experience in Armagh that is one of best across the island of Ireland.
Not only is the Navan Centre a fantastic place to learn about Ireland's ancient culture, but it is also a peaceful place to enjoy the outdoors.
The Celtic Fort towers over the surrounding area, and you can get great views of Armagh City and its cathedral from the top of mounds A and B.
Address: 81 Killylea Rd, Armagh BT60 4LD, United Kingdom
Sponsored by Visit Armagh
This feature was commissioned by Visit Armagh. Check out their Reopening 2020 site for all the information you need to plan a staycation to Armagh.
If you'd like a feature like this for your tourist attraction, area or business on Ireland Before You Die, find out more on our Work With Us page.
Get featured on Ireland Before You Die
Do you want to get your Irish business more online exposure? Especially to those interested in travelling the best places in Ireland? Then why not get a dedicated feature on Ireland Before You Die. Find out more 
here.