Cork is full of incredible things to see and do, but have you tried these top five unusual things to do in Cork? They're well worth a look!
The next time you're in the Rebel County for a weekend, give the usual tourists hotspots a miss and try out something different.
From kayaking to poker, here are some of the most unusual things to do in Cork that you've probably never heard of. Be sure to brush up on your Cork slang first!
5. Kayak through Cork Harbour – see the city from a different angle
This is not your usual city tour. Yes, there are plenty of walking tours, but nothing on foot compares to this.
It's not just a quick trip into the harbour and then back onto dry land. This is a proper kayaking experience that can take you on several different routes.
One of the guided tours takes you under Cork City's bridges where you'll get a unique view of the city.
Another route takes you further out into the natural harbour and as far as the seaside town of Cobh.
You'll need to be fit for that one as it also takes in the infamous Spike Island which was once the largest prison in the world.
4. Play like a high roller – one of the most unusual things to do in Cork
Believe it or not, Ireland has a thriving casino industry, and Cork has one of the nicest casinos you'll find anywhere south of Dublin.
In fact, it might even be one of the nicest casinos in all of Ireland. Yes, the Macau Sporting Club on Patrick Street is that plush. They have blackjack, roulette, baccarat, slot machines, and, of course, a poker room.
Now, before you rock on into the casino and throw your money down, it's probably a good idea to know what you're doing. You can try to practice at home with some friends, but playing with people you know isn't always the best kind of learning environment.
A better idea would be to play some casino games online. There are tons of providers that operate in Ireland, most of whom offer the complete range of games that you'd find in casinos.
This means that you can learn the rules and how to play games like poker, blackjack, and roulette without the pressure of having the dealer or other players watching you.
Once you know how to play, there'll be no stopping you. Just remember us if you win big at the tables.
3. Learn everything you never knew about butter – you need to know
Yes, we did say these were unusual things to do, right? Well, it doesn't come much more unusual than learning about butter at Cork's very own butter museum.
There are very few places in the world that can teach you so much about butter, and we say that in all seriousness. Laugh if you must, but this is actually quite an interesting place to go.
The building is located in the Shandon District and was once an outdoor butter market.
Strange to think that butter was once sold outdoors, but this place saw a massive amount of trade pass through it. It later evolved to become the Cork Butter Exchange and was one of the busiest places of its kind back in its heyday.
Okay, so it's not quite as exciting as visiting a casino, but get this; it has a thousand-year-old keg of butter! Not bad, right?
2. Harvest a bucket of seaweed and cook it – it tastes delicious!
Yes, this is an actual one of the most curious things to do in Cork, and it's surprisingly popular.
You can, of course, just head straight for the beach and grab a bunch of seaweed of your own, but you won't learn anything, will you? The guided seaweed foraging walk is a better idea.
This tour takes you to a local beach where you will learn to identify and pick many of Ireland's native seaweeds.
Believe it or not, there are quite a few and picking the right one can be a challenge. Once you get your bucket of seaweed, your guide will take you off to a local kitchen where you'll learn how to cook it before eating it.
It might not sound too pleasant to some, but you'd be surprised at just how tasty seaweed can be.
1. Adopt a donkey – find yourself a furry friend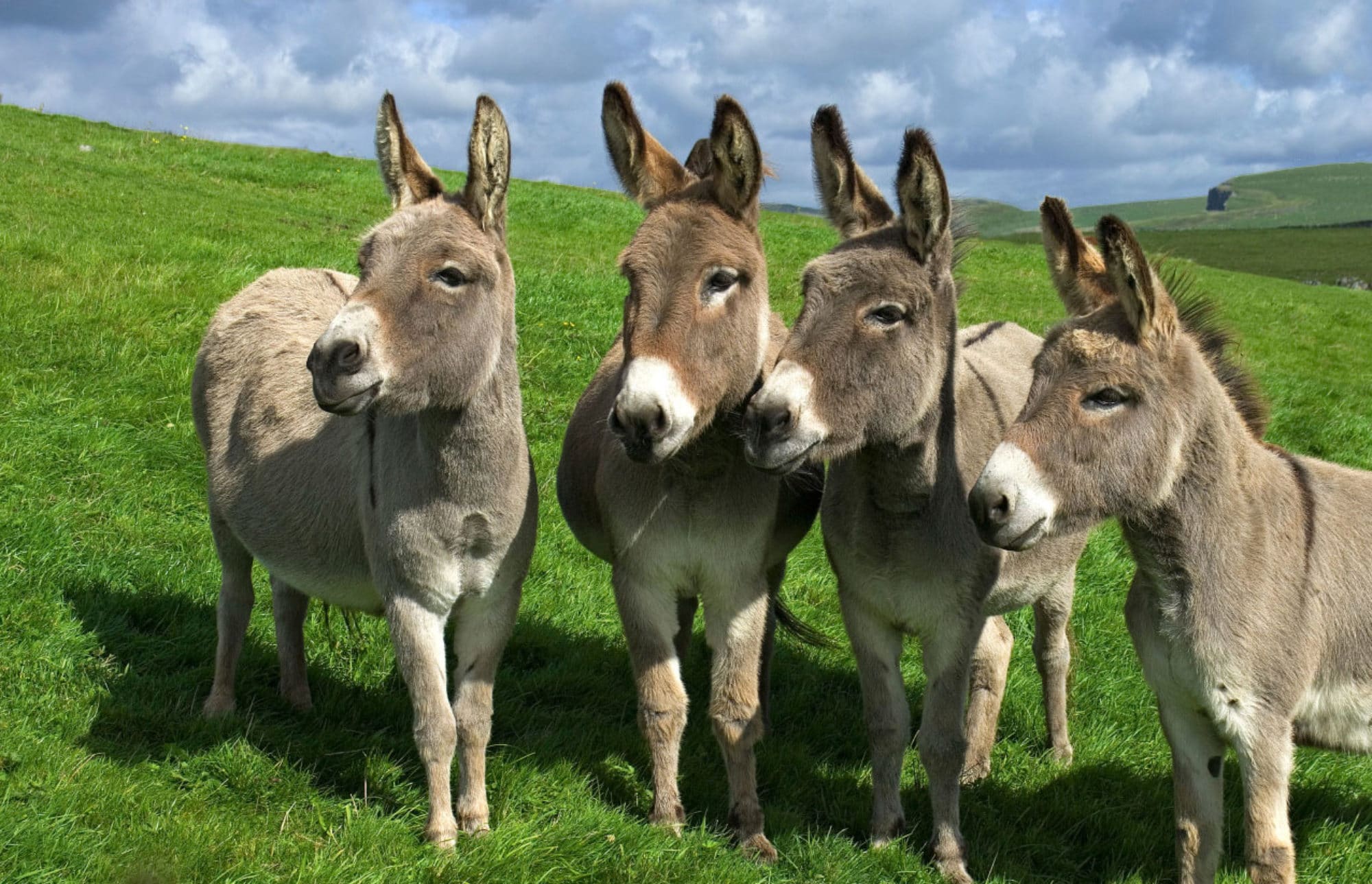 Not your typical pet, but then, you won't be taking this donkey home with you. The donkey sanctuary at Liscarroll is a free-to-enter farm, but they do appreciate donations.
It's home to some of the cutest donkeys you'll ever see, and it's quite a nice spot to go for a walk.
The donkey adoption service sees you adopt a donkey of your choice. You'll then make a donation to pay for the donkey's upkeep, and in return, you'll have a donkey pen pal for life.
And that's your lot. Not quite the experiences you would have in mind when visiting Cork, but they are certainly worth a look.