If you want to test the luck of the Irish while in Galway, you're in luck. Today, we're sharing five iconic casinos in Galway City for a cheeky bet.
It isn't hard to fall in love with Galway. You have probably sung along more than once to Ed Sheeran's Galway Girl, too.
It's a hub of culture, excitement, and entertainment – and there are so many reasons to fall in love with it.
When it comes to good food, the Irish have a lot to offer. Some Michelin Star restaurants and Galway food tours can take you to all of the best places around. The people are friendly, and the views are stunning – what's not to love? It even has plenty of casino entertainment.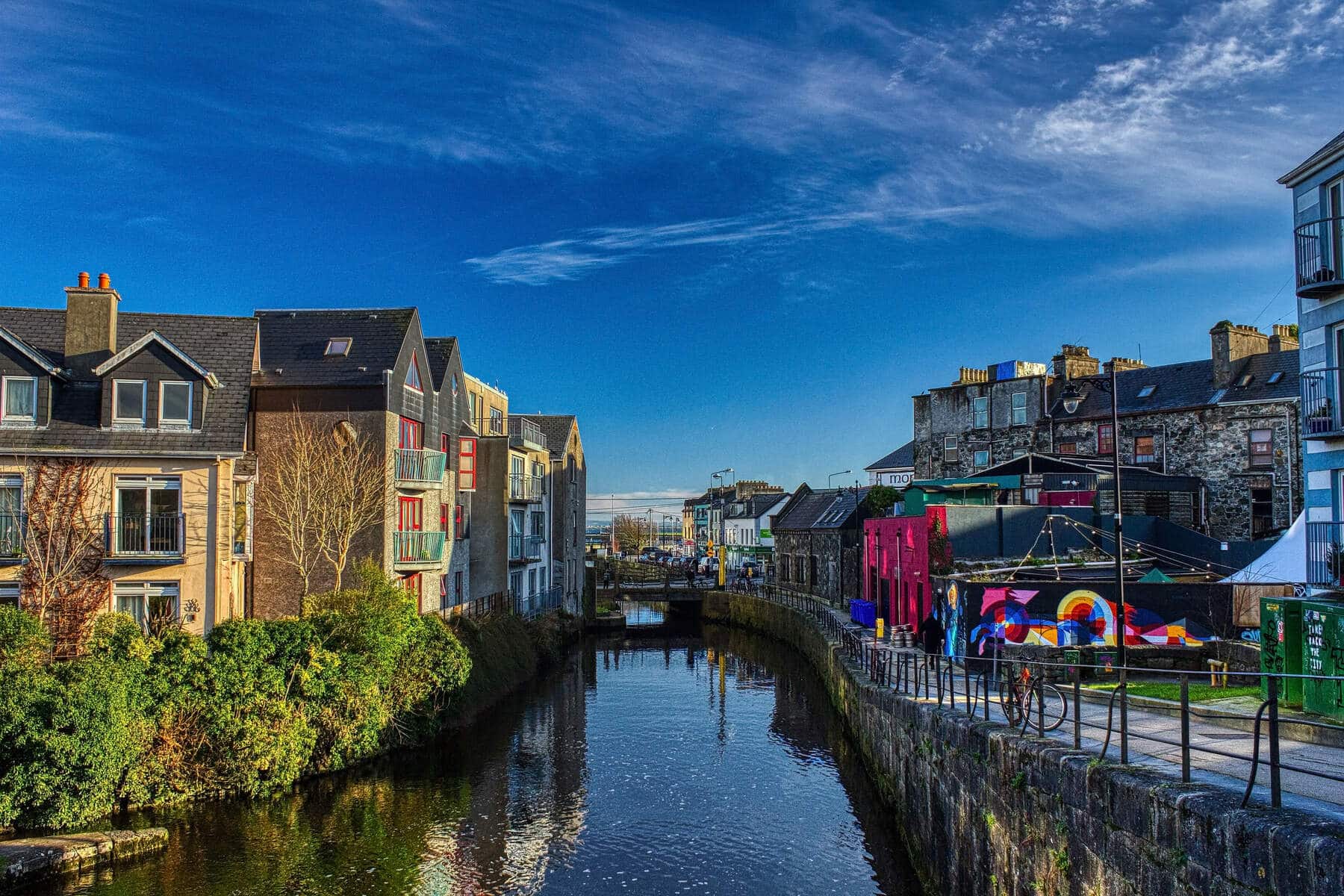 If you can't make it here for a real spin in this beautiful city, you can find the best live roulette casinos​​ over here. 
If you are there for a few days, you will want to check out a couple of places, including Galway Farmers' Market, Roundstone, Kinvara, The Corrib Princess, and, of course, one (or more) of the casinos!
When it comes to casinos, there are a few to choose from. This is no surprise considering that the Irish have a long-standing relationship with horse racing and betting in Ireland. So, here are five iconic casinos in Galway City for a cheeky bet.
5. The Eglinton Casino and Card Club – a relatively recent addition to Galway's casino scene
The Eglinton Casino and Card Club wasn't established until 2007. It is a membership-only club, so it typically attracts more serious players.
It isn't stressful, nor does it take a secret code to become a member. It costs €20 for a year-long membership, and so long as you are over 18 and have ID, you're good.
The daily tournament usually starts at 9 pm, and you can choose from two variants: Omaha Stud or Texas Hold'em.
You'll find a range of cash games on offer, and including a really exciting monthly league game, where there is up to €10,000 up for grabs.
The Eglinton also offers slots, video poker games, blackjack, and live roulette, making it one of the best casinos in Galway City. They also have a well-stocked bar, of course, and some lighter food offerings.
Address: Eglinton St, Galway, Ireland
4. Caesars Palace Casino – overlooking the water
This casino is more subdued but offers a lot nonetheless. It overlooks the water and is situated on Upper Salthill Road.
It's nice and close to the National Aquarium, so you can spend some time with the fish in the day and see if you sink or swim at the poker tables later.
You can play for hours here since it is open from 9 am until 7 am – and it's free to enter.
Just like playing at casinos online, it is worth joining their rewards club simply because it offers some nice perks.
You can spend more than a few hours here playing roulette, video poker, or a few games of bingo.
It is worth bearing in mind that if you join the Vantage Club, there are several other casinos that you can use the membership at. Keep an eye out for the VIP days. 
Address: 202 Upper Salthill Rd, Salthill, Co. Galway, H91 XC96, Ireland
3. 4 Aces Casino – one of the most iconic casinos in Galway City
One of the best things about the 4 Aces Casino is that they aren't just for players who already know how to play. Rather, they welcome everyone. However, the same as the Eglinton, it is a private members' club.
Membership is free if you are over 18, with ID, naturally.
This might not be your first choice if you're looking for card games. 4 Aces Casino specialises in slots, blackjack, and roulette. However, you can get in on a game of Texas Hold'em.
If poker is more your style, then on a Monday, you stand a chance of winning the €1000 cash prize.
What makes the 4 Aces Casino a must-visit is that, unlike the other casinos in Galway, they have one of the highest table limits. Not only that but the dealers are known as some of the more professional and expert dealers in the whole of Ireland.
Address: 19 Dominick St Upper, Galway, H91 RT02, Ireland
2. Seapoint Leisure – for casino, bingo, and other amusements
If you want an evening of fast fun and bright lights, then Seapoint Leisure is perfect. You can experience the casino, bingo, and other amusements.
The casino itself is modern and offers all of the newest slots and roulette. Seapoint has quickly set itself apart from the average casino since they offer complimentary refreshments as you play.
Seapoint Leisure boasts one of the safest indoor experiences in the area, with privacy screens and more.
Of course, they offer a loyalty card to maximise what is on offer for the players. You can hop from the casino to the bingo; the prize money on the bingo is €3100+ every night!
Address: Seapoint Leisure 185_189, Salthill, Co. Galway, H91 R7F7, Ireland
1. Claudes Casino – for peaceful play
This casino has a peaceful atmosphere, with helpful and personable staff. The range of games is reasonable, although it might not compete with the biggest casinos in the area.
According to locals, what makes Claudes somewhere you have to visit is that it has held on to the old Salthill feel.
They are open from 9 am until 1 am every day. It is a fun place to head to have some spins on the slots and try your luck.
Galway offers an exciting mix of casinos, and there is something for everyone's taste, too, making it one of the best casinos in Galway City. If you want to have some high-stakes poker, you can, but if you'd prefer a retro feel and some slots, then you can do that too!
The casinos are all situated pretty close to each other, making it easy to try them all.
Address: 230 Upper Salthill Rd, Galway, Ireland
Get featured on Ireland Before You Die
Do you want to get your Irish business more online exposure? Especially to those interested in travelling the best places in Ireland? Then why not get a dedicated feature on Ireland Before You Die. Find out more 
here.
Legal Disclaimer
We cover articles relating to many activities. Some of our articles showcase gaming and gambling as activities. While we do not take money for bets or own any gambling venues, we feel it is important that our readers know the risks of such venues or sites that we may mention in our articles. Gambling involves risk. Please only gamble with funds that you can comfortably afford to lose. See our legal disclaimer for more info.