Belfast is Ireland's second largest city, the largest city in the north and the capital of Northern Ireland.
Having reinvented itself in recent years, Belfast is now seen as one of the best city break destinations in northern Europe.
The nightlife in Belfast is benefitting from regular tourism, and as a result, there is no shortage of bars for visitors to visit.
If you are looking for a real Irish experience, look no further! Here is our rundown of the Top 5 Traditional Irish Pubs in Belfast that you need to visit.
5. Whites Tavern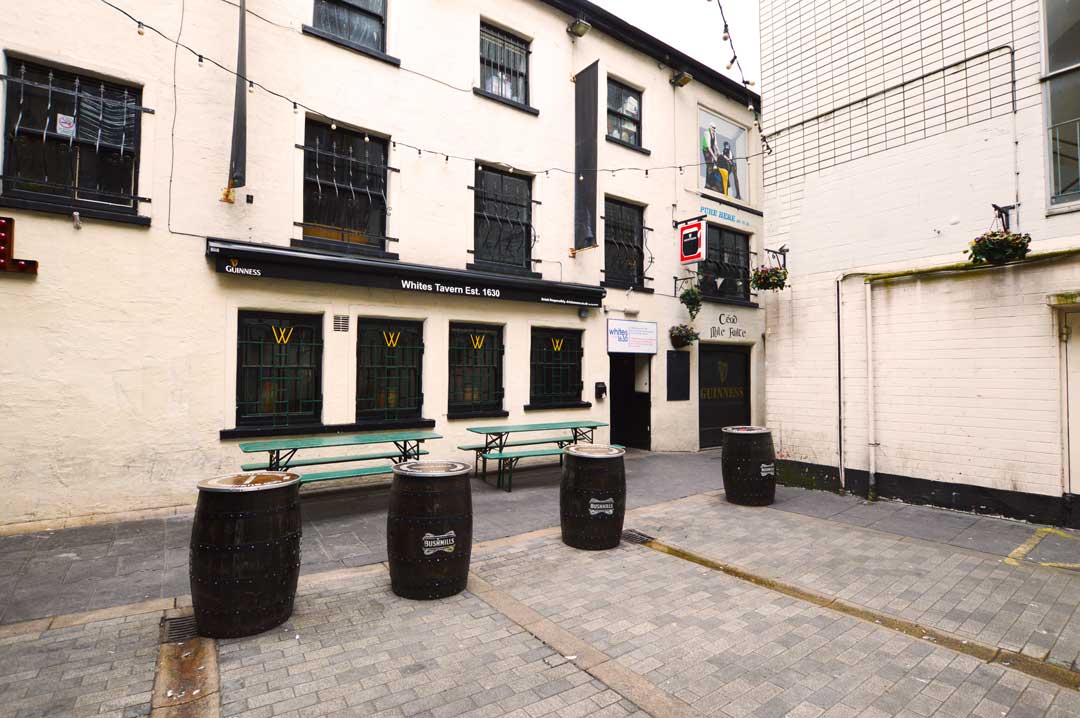 The first tavern license in Belfast was granted in 1630, to the building of Whites Tavern. This makes Whites Belfast's Oldest Boozer.
Although Whites has changed hands many times over the centuries, the bar remains a simple, tucked-away 17th-century pub with open fires and oak beams.
It is the perfect place for a quiet pint of Guinness and some Irish food.
Address: 2-4 Winecellar Entry, Belfast BT1 1QN
4. The Duke of York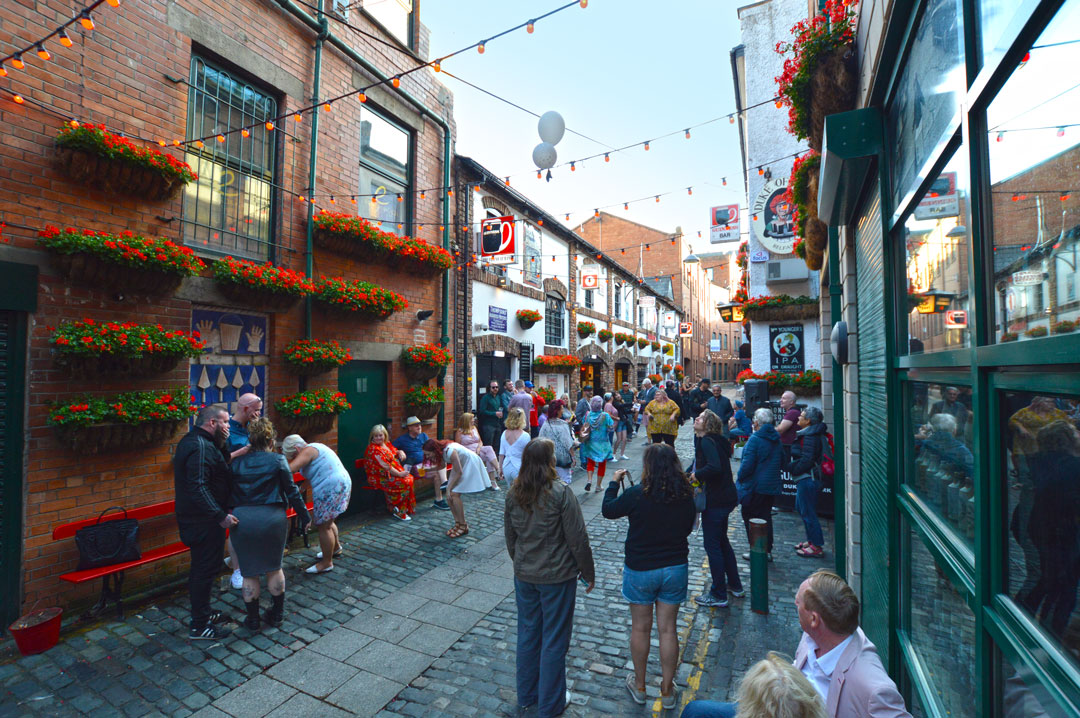 Nestled along a narrow cobbled alleyway in the historic Half Bap area, the iconic Duke of York offers a traditional Belfast welcome of craic, music and atmosphere.
The original bar was blown up during The Troubles, but it was rebuilt into the magical centrepiece of Nightlife in the Cathedral Quarter.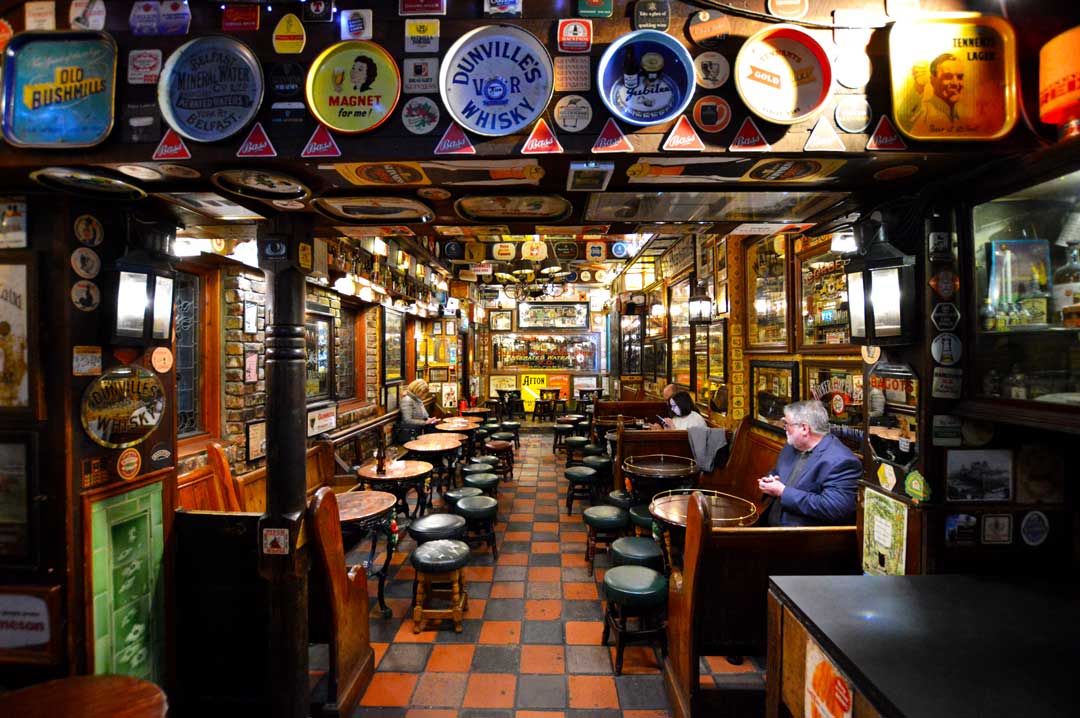 The bar's décor creates a unique atmosphere with beautiful antique mirrors, Belfast furniture and artefacts from some of the city's most famous hotels and buildings from past times – providing a somewhat rare and unique glimpse of Belfast's historical past.
Address: 7-11 Commercial Ct, Belfast BT1 2NB
3. The Points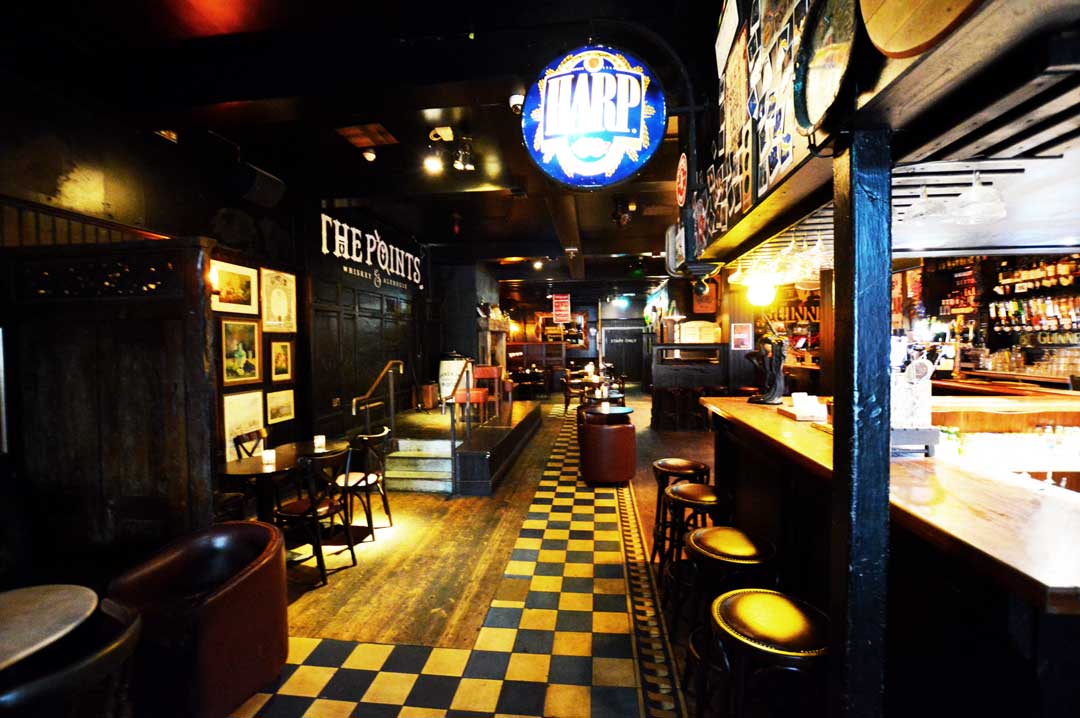 The Points Whiskey and Alehouse is situated on the busy Dublin Road, at the heart of Belfast's City Centre.
With over eighty local and international whiskeys and ales, The Points has a wide variety of beverages.
Although the bar has only been open a few years, the bar has quickly established itself as one of the best places in town for traditional Irish music sessions.
The bar aims to preserve a traditional sense of Belfast's history and culture with live music performances seven nights a week, showcasing a variety of Irish folk bands from across the country.
Address: 44 Dublin Rd, Belfast BT2 7HN
2. Maddens Bar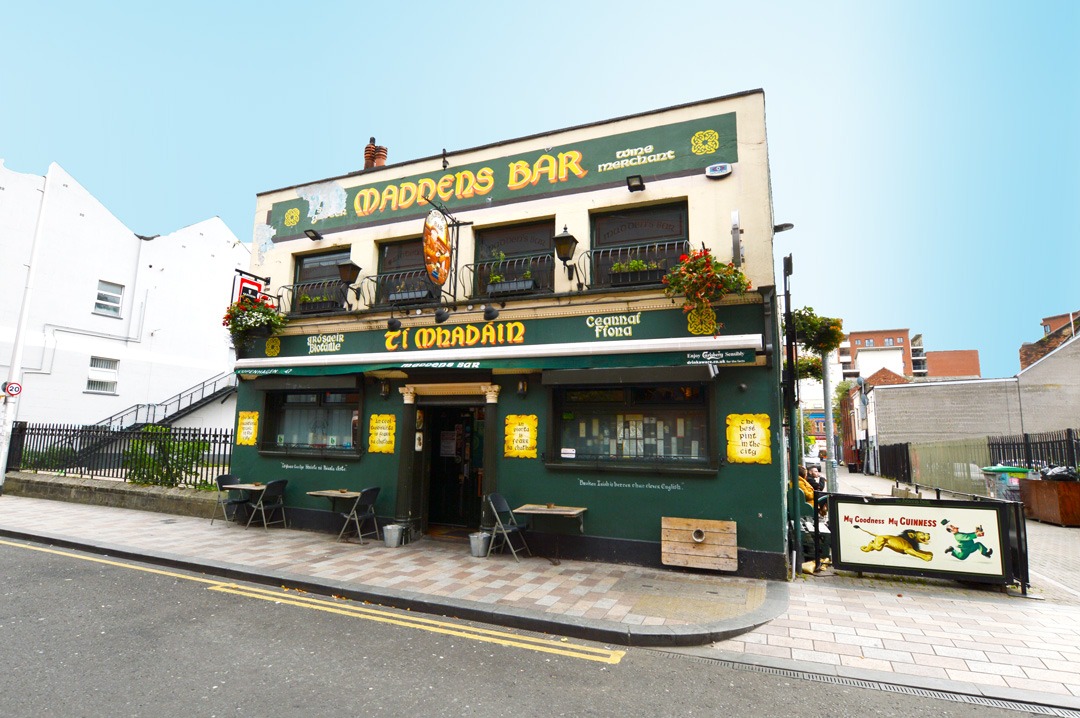 If you are looking a truly authentic traditional Irish bar, then look no further than Maddens (the one behind CastleCourt).
This bar is known for its authentic Irish décor, regular sessions of traditional Irish music and friendly locals.
It really is an escape from the 21st Century and one of the city's most authentic drinking dens.
Address: 74 Berry St, Belfast BT1 1FJ
1. Kelly's Cellars
Kelly's Cellars is one of Belfast's oldest traditional Irish pubs. The bar offers regular traditional Irish music sessions, an excellent beer garden and probably the best pint of Guinness in the City Centre.
Built in 1720, Kelly's Cellars has changed very little in 200 years and still has most of its original features.
The whitewashed walls and uneven concrete floor are in keeping with a traditional Irish bar.
The bar is what you would imagine a watering hole to be a few hundred years ago. Low arches and an original open fire makes Kelly's Cellars feel like a home from home, and people singing a song or two is a familiar part of this vibrant pub.
Outside the pub, there is a large beer garden which is one of the best places in Belfast to enjoy a pint in the sunshine.
Address: 30-32 Bank St, Belfast BT1 1HL
Get featured on Ireland Before You Die
Do you want to get your Irish business more online exposure? Especially to those interested in travelling the best places in Ireland? Then why not get a dedicated feature on Ireland Before You Die. Find out more 
here.