Even though it's not exactly seen as a county with a big student culture, Kildare has experienced enormous growth in its student population in recent years.
As it is home to one of the biggest universities in Ireland, NUI Maynooth, Kildare has been the birthplace of a few bars that have become cult favourites for students looking for a good night out or just a few pints on a Friday evening.
And, due to the incredibly high living costs in Dublin, more students than ever are commuting from all parts of Kildare to college in the capital which has increased the need for some good student bars.
So, if you've exhausted every bar in Dublin and are looking for some new places, or if you're convinced Kildare is a bit of a bore, read our handy guide to the top 5 student bars in Kildare as it might just solve all your problems.
1. Hanged Man's Pub and Restaurant, Newbridge
Located right beside the canal in Newbridge, this is an idyllic place to enjoy a couple of evening pints if you're exhausted after a long week of lectures and just need to chill out.
The cosy bar hidden underneath the restaurant on the main floor has an extensive list of cocktails, gins, whiskeys, as well as what is often called the "best pint in Ireland", all of which can be enjoyed with some of the best food in Newbridge.
And, with the option of renting out the basement bar, this place is the perfect spot for that 18th or 21st coming up.
Address: Milltown, Co. Kildare, Ireland
2. The Ivy, Naas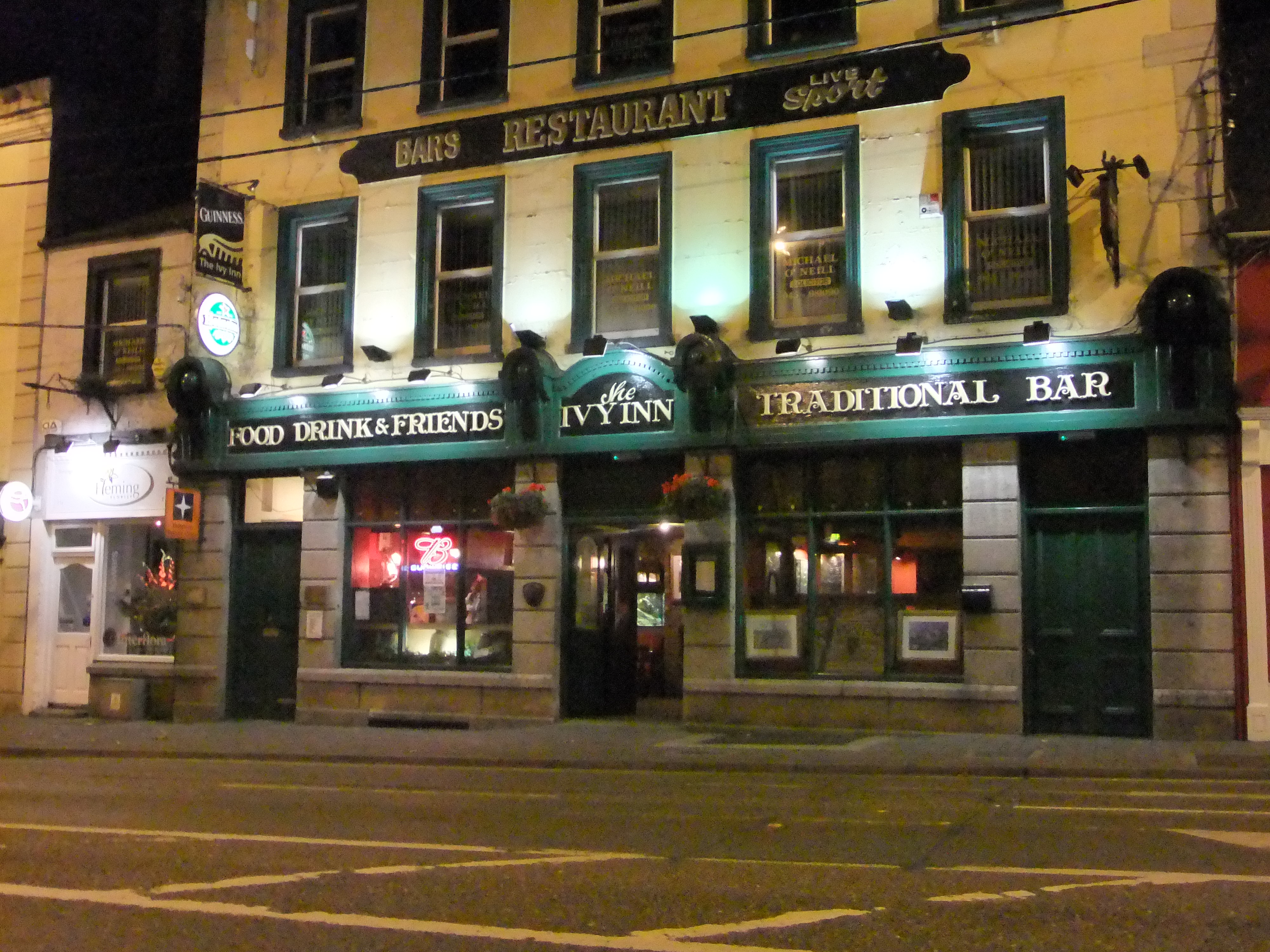 This bar has recently undergone a massive renovation that has transformed it into a great place to grab a few drinks.
The new modern interior and stylish bar is the perfect place to sit back and enjoy the live music.
Here, the not even the Irish cold can spoil your fun as you can take your drinks to the gorgeous heated garden out back which is a great spot to have the chats well into the night or bring your date for a romantic drink.
Whether you're pre-drinking before a night out at The Court in the town centre or just having an evening pint, this bar is suited to every student.
Address: 33 S Main St, Naas East, Naas, Co. Kildare, W91 C9ER, Ireland
3. Murphy's of Leixlip, Leixlip Town
This family-run bar and restaurant is known around town for attracting some of the best live bands in Ireland.
With all the classic cocktails (and some that may as well be a straight-up dessert), a selection of craft beers and some old favourites as well as a dozen milkshakes to choose from for those of us who are still eight years old at heart, this bar is the perfect spot for pre-drinks before a night out.
And, with food starting from €5, even students on a budget can afford to grab a bite with a pint here.
Address: Main St, Leixlip, Co. Kildare, Ireland
4. McCormacks Pub, Naas
Right in the centre of Main Street, this is where you'll want to celebrate the start of the weekend with a couple of pints.
While you might think that it's just any old bar, this might be the most popular bar in Naas among students due to its comfortable and modern yet not too fancy interior that makes it the perfect place for a catch-up over drinks.
Don't be fooled, though, because the regular live music and DJs also make it an excellent place for a bop. In McCormacks, you get your pre-drinks and your proper night out all in one. Sorted.
Address: 37 S Main St, Naas East, Naas, Co. Kildare, Ireland
5. The Roost, Maynooth
Just minutes away from NUI Maynooth, this is the place in Maynooth. With weekly entertainment as well as live music every weekend, there's always something happening here.
There are plenty of different rooms here including a few different bars, a lounge area, a mezzanine and a music area, a night out here will satisfy everyone. Rent out one of these rooms well into the morning hours with complimentary free music for an unforgettable night.
Full of students from the nearby university, the crowd and atmosphere here are all about the good vibes.
See? Kildare is the place to be if you're tired of trekking into Dublin or if you're just looking for something new.
With a range of bars providing cheap drinks, live music and entertainment and a dance-floor that we all inevitably end up on after a few drinks, there's nothing you can't find here.
So, grab your friends and celebrate the weekend at one of the many student bars in Kildare.
Address: Main St, Maynooth, Co. Kildare, Ireland
Get featured on Ireland Before You Die
Do you want to get your Irish business more online exposure? Especially to those interested in travelling the best places in Ireland? Then why not get a dedicated feature on Ireland Before You Die. Find out more 
here.