From major gaming emporiums and local bingo halls to online entertainment destinations, these are the best places for bingo or casino games in Dublin.
Dublin city is a hive of activity and entertainment with tonnes to see and do. Often associated with good luck, it comes as no surprise that Ireland's capital city is alive with places to test the odds and win big.
Whether you prefer betting from the comfort of your own home or joining in on the fun in a community landmark; these are the best places for bingo or casino games in Dublin.
5. Jack Potts Bingo Hall, Crumlin – for a community affair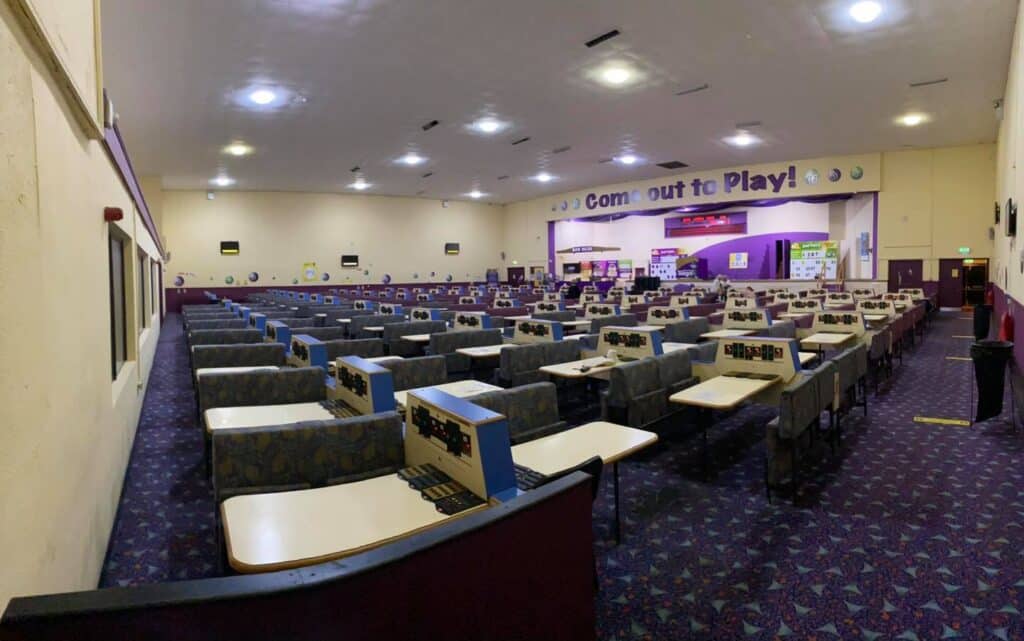 Located in Crumlin, Jack Potts Bingo Hall is local gem and landmark. Its presence has been constant since 1954 when it opened as a cinema. Today, however, it welcomes up to 650-bingo-lovers year-round.
Refurbished as recently as 2014, this is arguably one of Ireland's best bingo halls on the Emerald Isle, with pretty impressive winning jackpots too.
There are, in fact, four Jack Potts Bingo Hall locations, but we believe the Crumlin venue to be one of the best places for bingo or casino games in Dublin.
Address: Kildare Rd, Crumlin, Dublin
4. Fitzpatrick's Casino, Aungier Street – the new kid on the block
For over 30 years, Fitzpatrick's Casino has been a cornerstone of the Irish gaming and entertainment industry. Today, it operates six locations across the Emerald Isle.
If you're in search of one of the best places for bingo or casino games in Dublin, however, we suggest the one on Aungier Street – its newest venue.
Guests can expect state-of-the-art gaming systems and lush surroundings. Fitzpatrick's is a members-only, over-21s venue, but don't let this put you off. With endless machines to play, auto roulette, and grand jackpots, there's much to love about this Dublin casino.
Address: 78 Aungier St, Saint Peter's, Dublin, D02 TA49
3. Playland Casino – Dublin's finest electronic casino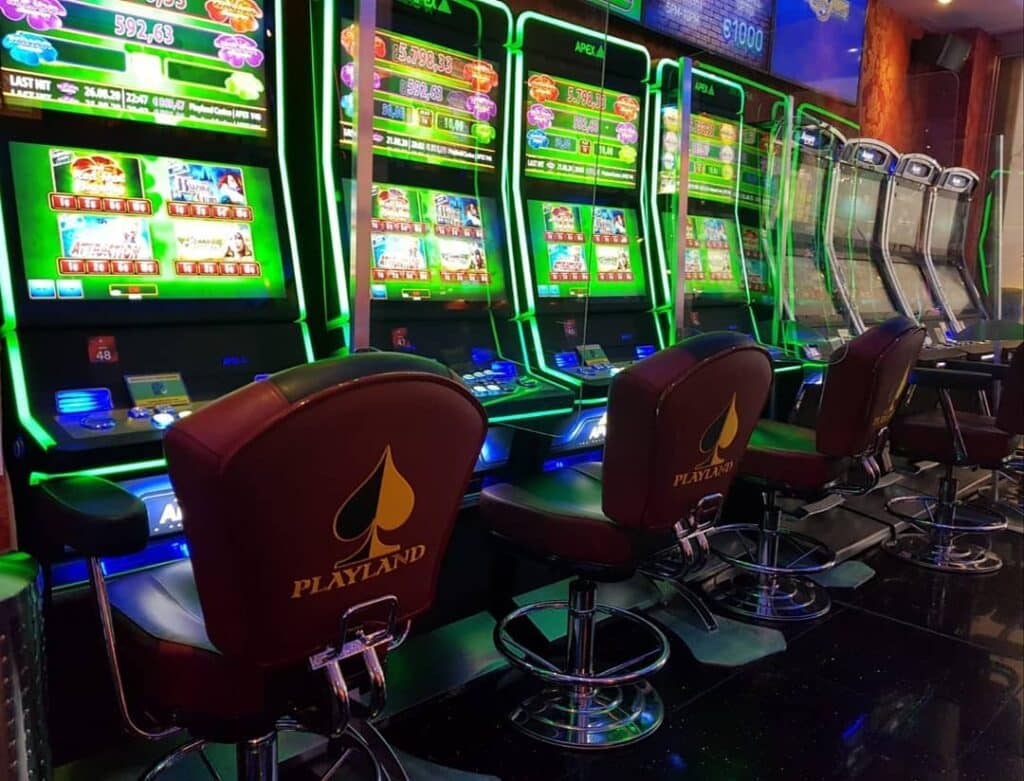 Positioning itself in the market as the capital's finest electronic casino, Playland Casino does not disappoint.
Stepping inside this entertainment venue, guests will be greeted with Ireland's largest slot machine floor, which boasts an overwhelming amount of choice.
Whether you're after blackjack, video poker, or even free bingo, you'll be bound for gamer's heaven at Playland. To top it off, an on-site cafe is on-hand to offer complimentary hot snacks and refreshments throughout your stay.
It is important to note that Playland is also a private members club. Guests can apply for membership at reception on their first visit; passports are required for proof of identity.
Address: 9 Talbot St, North City, Dublin 1, D01 RD2
2. Slotwise – the premium online experience
Given the COVID-19 restrictions that are affecting us all around the world, you may feel safer gaming from the comfort of your own home, and Slotwise is a fantastic alternative!
Boasting an endless catalogue of slot machines that offer thousands of themes and styles, you're sure to find your luck at Slotwise.
There is also a news section, which connects its users with all of the most important updates from around the world of gaming; not to mention it keeps players in the know of what bonuses other reputable online casinos (such as Paddypower and 32 Red) are offering, so you stay ahead of the crowd.
1. The Sporting Emporium – the ultimate Dublin gaming destination
If you're a brick and mortar type of gamer, there is truly no better place than The Sporting Emporium, just off Grafton Street in Dublin.
Having opened its doors in 2005, The Sporting Emporium has gone on to become one of Ireland's most reputable entertainment destinations.
It not only features Ireland's most expansive and impressive gaming floor, but its stylish surroundings, and state-of-the-art gaming machines truly make it one of the best places for bingo or casino games in Dublin.
This, too, is a members-only venue, so expect a brief registration process (either online or on your first visit). First-timers will be expected to produce a photo ID in the form of a passport or a driver's license to gain entry.
Address: 5 Anne's Ln, Anne St S, Dublin 2, D02 AK30
Note: due to ever-changing COVID-19 restrictions, we advise all readers to check the most up-to-date information about each venue on its business page.
Get featured on Ireland Before You Die
Do you want to get your Irish business more online exposure? Especially to those interested in travelling the best places in Ireland? Then why not get a dedicated feature on Ireland Before You Die. Find out more 
here.
Legal Disclaimer
We cover articles relating to many activities. Some of our articles showcase gaming and gambling as activities. While we do not take money for bets or own any gambling venues, we feel it is important that our readers know the risks of such venues or sites that we may mention in our articles. Gambling involves risk. Please only gamble with funds that you can comfortably afford to lose. See our legal disclaimer for more info.