Ever wanted to know what a typical Irish dessert is and which ones are the absolute best? Here are the top five best Irish desserts, RANKED in order of greatness.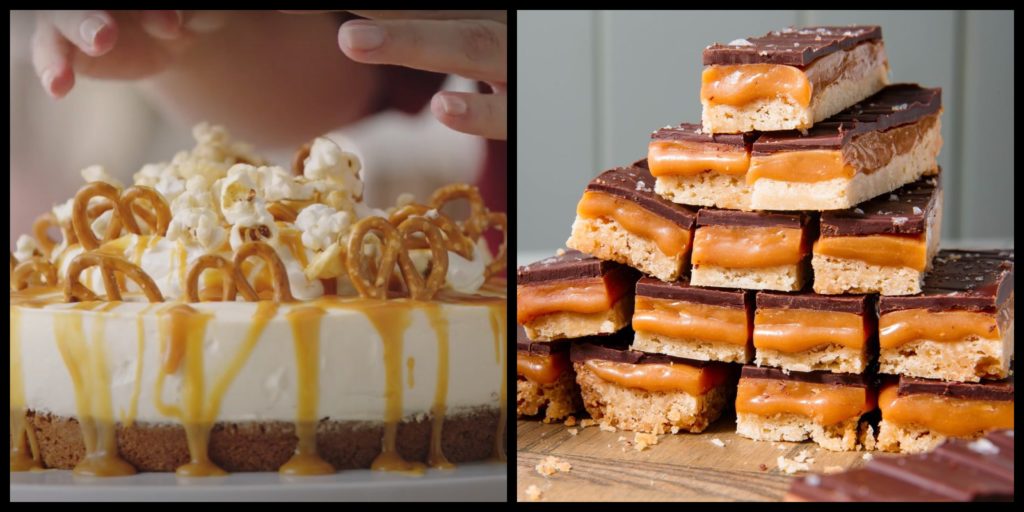 Ireland has a long-standing tradition with food, all kinds of food. We are a nation of foodies, whether it be traditional hearty meals or slap-up sweet desserts, we love it all.
We are renowned for our delectable Irish stews, our fresh seafood chowder, and our traditional roast dinners are second to none. Still, when it comes to dessert, we are absolute champions.
We have created some of the most delicious desserts on the planet if we do say so ourselves, and we want to shout it from the rooftops.
But, before we do that, let's share this epic list with all you fellow sweet tooths.
Here are the top five best Irish desserts.
5. Brioche bread and butter pudding – Irish dessert with a modern twist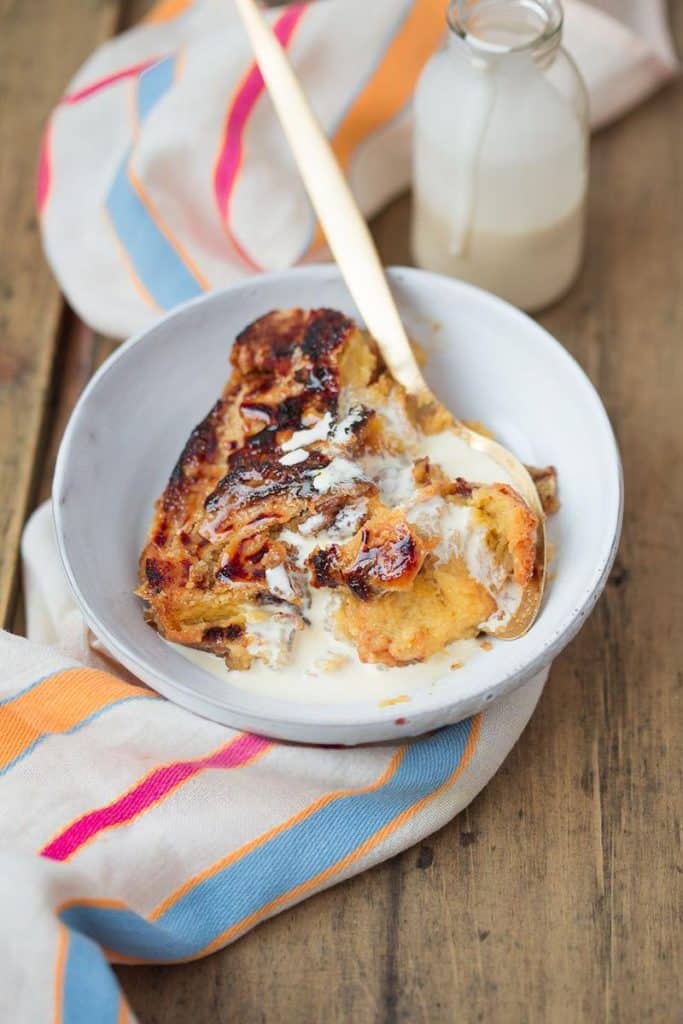 Homemade vanilla custard and flaky brioche give a classy spin to this old Irish dessert. This has been enjoyed in Ireland for centuries, considering bread and butter were readily available, and the dessert itself is relatively straight forward to make.
With some added flavours to the mix, this dessert will go down a treat with everyone. Remember to be generous with the helpings of custard, they're a perfect match after all.
4. Guinness cake – one of the best best Irish desserts
Well, we couldn't have a dessert list without our beloved Guinness cake, which we all love.
This decadent chocolate cake with a twist can also be topped with some Baileys frosting to give it that Guinness look, and real Irish taste.
For anyone not keen on drinking Guinness or beer at all, we'll have you know that the Guinness in this cake is more of an aftertaste, a delicious one, not to be compared with drinking it straight.
It's truly delicious.
3. Irish apple cake with custard sauce – a taste of true tradition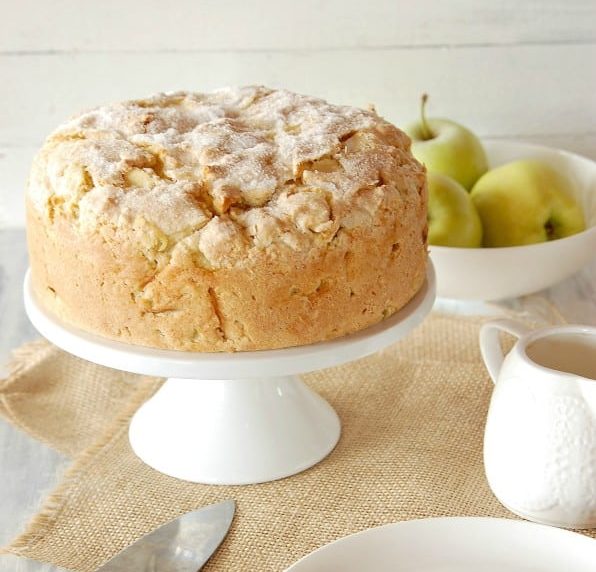 Between the hint of nutmeg and vanilla, the sweet ripe apples or the creamy warm custard drizzled on top, we're not sure which part makes us drool more.
Wait, where were we again? Yes, this dessert is as traditional as they come and has been enjoyed at Ireland's dinner tables for years now.
We don't see it disappearing any time soon, well, only into our mouths, that is.
Don't forget to be picky with your selection of apples and use Irish products to get a winning result.
2. Irish shortbread toffee bars – for the sweetest of sweet tooths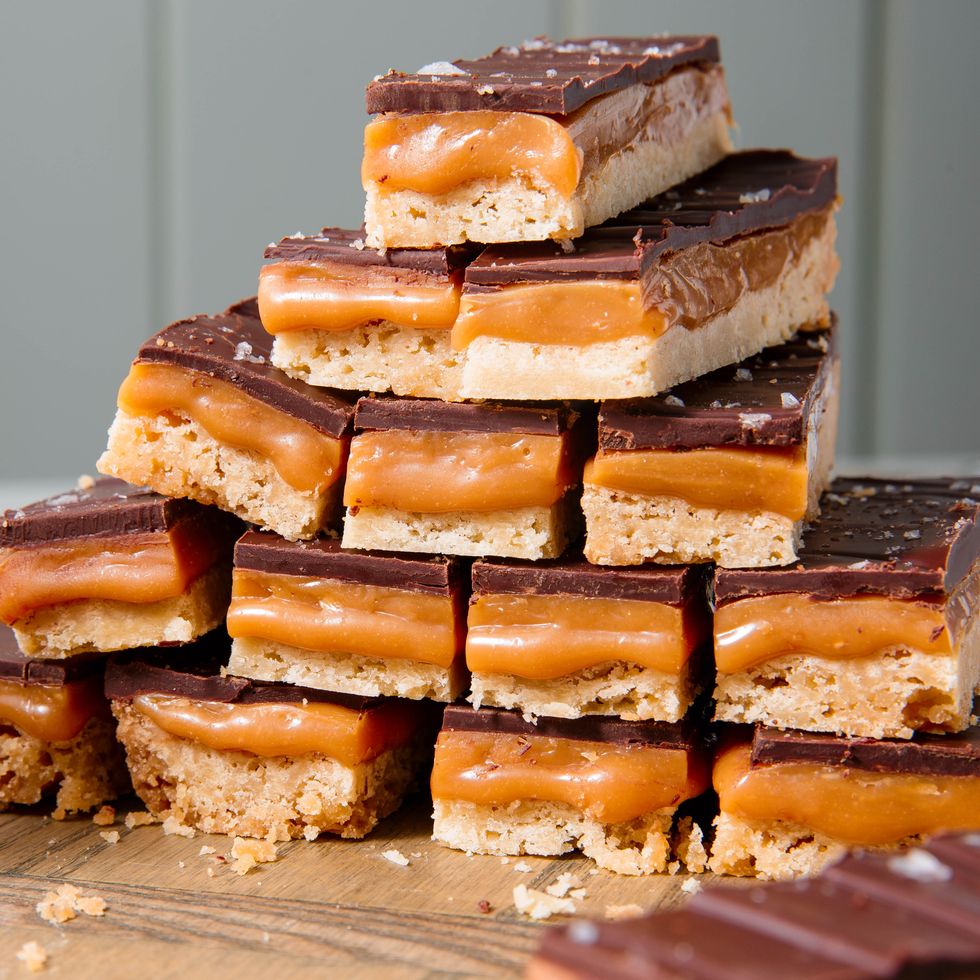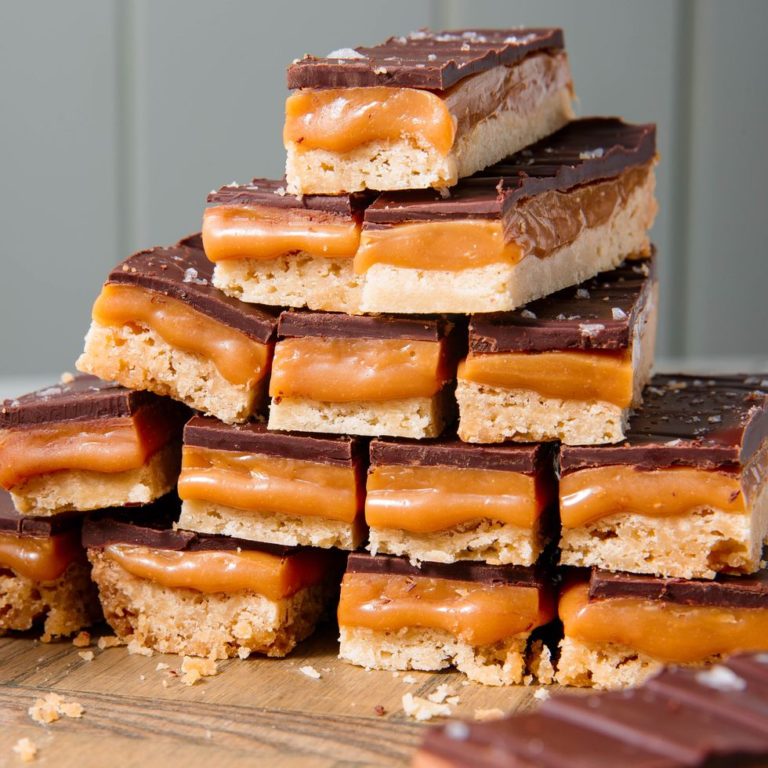 This rich and crumbly cookie-style dessert is something everyone will love. It has a delicious combination of thick Irish chocolate, sticky caramel in the middle, and crumbly shortbread which will get you hooked.
The best thing about these little winners is the fact they are not so difficult to make.
Still, the key is to use all Irish ingredients, because, let's face it, nothing compares to Irish chocolate, Irish cream, or Irish butter.
1. Baileys cheesecake – a national favourite
Baileys, what a fantastic invention. It can be used in coffee, over ice or, in this case, mixed into an insatiable cheesecake recipe.
Who doesn't love cheesecake, and who doesn't love Baileys? Together, this is the perfect Irish dessert combination.
And, for all you vegans out there, try making this with the new vegan Baileys and substitute the other ingredients to be vegan too. A dessert everyone we all love, well every adult that is!
Click for recipe
So we don't know about you, but this list of the top five best Irish desserts has us salivating. From Dublin to Cork, these are the best treats available.
Whether you are a light dessert lover or the rich and chocolatey type, you have choices on this list to try, but, if you are an 'anything sweet' person, then you'll most likely want to try them all.
And there's definitely no harm in that! We're a nation of people who, over the years, have created some yummy recipes. There's no doubt in the coming years there'll be more and more Irish desserts to try out.
Although, if they are that good, we may keep them for ourselves. So don't wait for your next 'occasion', try one of these bad boys any day of the week, your palate won't regret it.