Five of the best gin brands to come out of Ireland.
What's not to love about gin? Your mixers and garnishes can completely transform your drink. The bitter taste, the fancy glasses and the fruit make this the perfect drink.
Pink gin has become massively popular in recent years with gin companies bringing out a pretty pink gin with a sweet flavour to enjoy. Botanical is a word you hear a lot when you research gin, so it's important to know what they are.
Botanicals are the juniper, seeds, berries, roots, fruits and herbs, which are used to flavour the gin, so, therefore, the different combinations are endless.
Here in Ireland, we're lucky we have plenty of great gins to choose from.
5. Thin Gin
Thin Gin is a multi-award winning Irish Gin from Anchor Spirits Ireland based in Waterford City. On first glance, you may think this is a gin for the calorie conscious.
However, it actually is named in honour of Mr Isacc Thin, a notable character around Waterford in the 1920s, renowned for his hobby of making bathtub gin to bring to parties.
It's made from over 20 botanicals including many Irish botanicals such as apple, hawthorn flowers, lime and elderflower. Check out their website for stockists.
4. Dingle Gin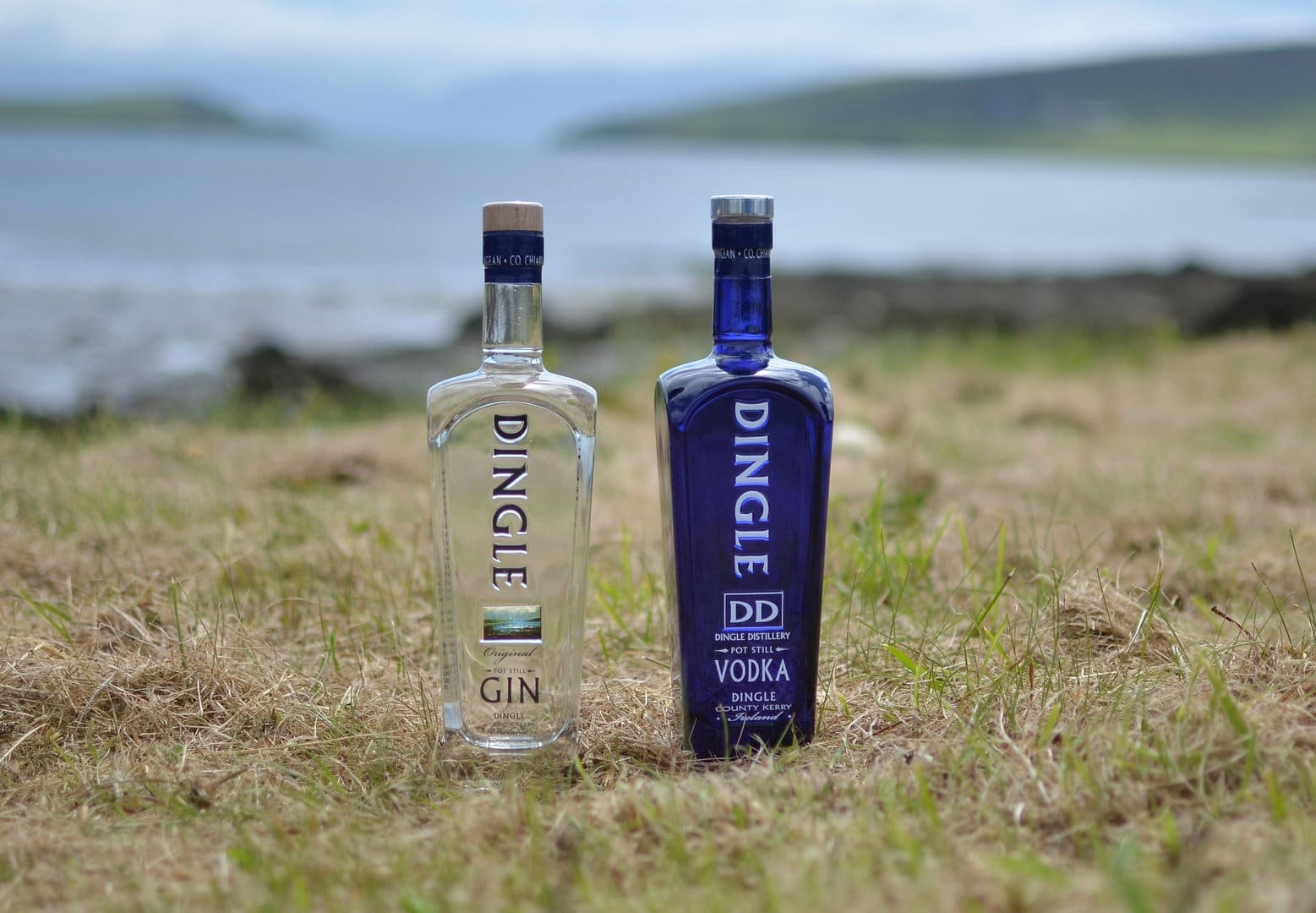 As its name suggests, Dingle Gin is very proud of its Kerry roots.
Its distillery, established in 2012, is located in a converted sawmill in Milltown on the outskirts of Dingle, in a Gaeltacht in the southwest of Ireland. Can you get more Irish than that? Their distillery is iconic for its use of handcrafted copper pot stills to brew its gin.
Dingle Gin only uses botanicals found in the local landscape. Although categorised as London Dry, the gin is infused with rowanberry, fuchsia, bog myrtle, hawthorn and heather.
On their website, they claim that Dingle Original Gin is best served with large cubes of ice, a wedge of fresh orange and a sprinkling of juniper berries. Check out their website for stockists.
3. Drumshanbo Gunpowder Irish Gin
Drumshanbo Gunpowder Irish Gin is made by The Shed Distillery in Drumshanbo, Co Leitrim, Connacht's first distillery in over 101 years. The gin's flavourings are inspired by the Far East, so they're all a little exotic. 12 botanicals are added to this gin, including gunpowder tea, oriental grapefruit, star anise and Chinese lemon.
Gunpowder tea gives this gin its name, this is a green tea that has been slowly dried, the delicate leaves are then carefully rolled into shiny pellets. The flavour is bold and bright with a slight spicy freshness. They recognise their signature serve is to serve the gin over premium tonic and add a generous wedge of thick red grapefruit.
2. Mór Irish Gin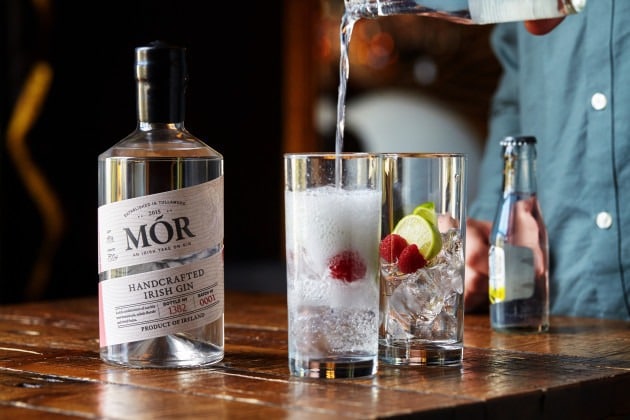 Mór is an Irish gin that is produced in small batches in the town of Tullamore. Mór describes themselves as: An adventurous spirit for the adventurous of spirit.
It is handmade and contains traditional gin botanicals, such as juniper, plus some angelica root and coriander with Slieve Bloom mountain water. Mór is governed by local botanicals, and they change as the seasons do. As flavours drift in and out of season, they tailor their production.
The recipe represents 18 months of development by distiller Eoin Bara. Check out their website for stockists.
1. Boatyard Gin
Boatyard Gin has a really nice organic feel to it. Its ingredients can easily be traced back to their origins. The Boatyard Distillery is an award-winning farm-to-bottle distillery located on the banks of Lough Erne in northwest Ireland.
Their gin botanical, Sweet Gale, is foraged from the family bog and the wheat used for our vodka can be traced from the bottle back to the very field it came from.
They produce two strands of gin: their original Double Gin and Old Tom Gin. The website has a fact sheet for each gin to let you know exactly what percentage of ingredients are used in each.
The Boatyard's original Double Gin uses lemon peel as a botanical, which they take from unwaxed lemons on the day that they are to be used for ultimate freshness. The collected spirit has pure water added to it before resting for a minimum of 2 weeks before we bottle and label.
So next time you sit down to a refreshing gin you can amaze your friends with the effort that went into it.
The Boatyard's Old Tom Gin has notes of candied lemon peel, vanilla and cinnamon spice, with a silky orange finish. It was a popular gin recipe in the 18th Century, and the Boatyard are bringing it back.
Check out their website for stockists.