Bordering the Irish Sea to its east, County Down is home to some of Northern Ireland's most spectacular beaches.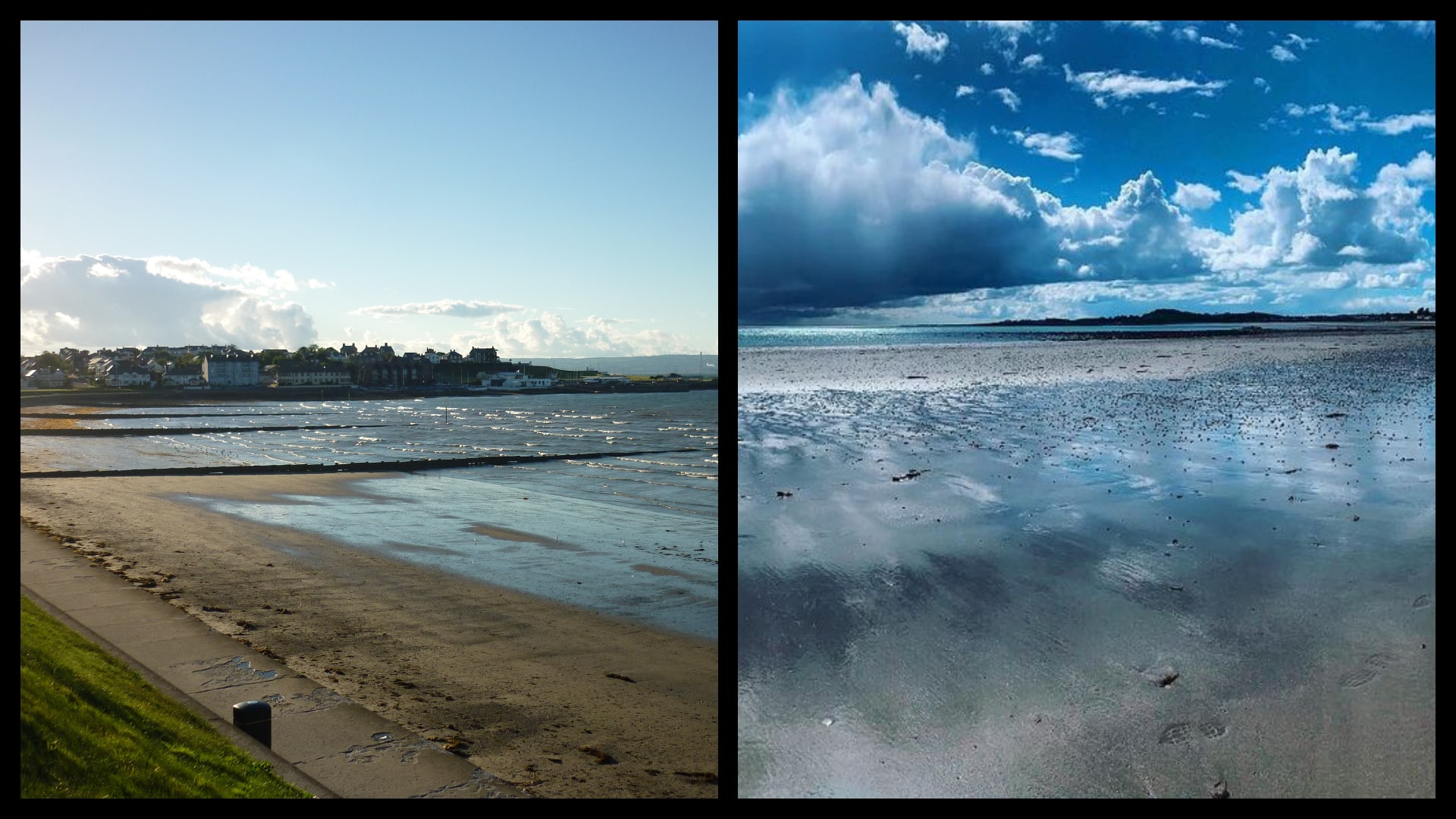 Whether you want to try out a new watersport like surfing or paddleboarding or just fancy dipping your toes in the sand, these are the five best beaches in County Down, ranked.
Stretching from Bangor and the Ards Peninsula to Newcastle and Carlingford, County Down offers an abundance of beautiful beaches for all to enjoy.
So, if you're looking to breathe in the salty sea air, read on.
5. Cloughey Bay Beach – a hidden gem on the Ards Peninsula
Located on the Ards Peninsula, Cloughey Bay Beach is a hidden gem and one of the best beaches in County Down.
This sandy beach stretches 2.4 km (1.5 miles) and is popular among locals looking to breathe in the sea air.
Amenities include a recently complete boardwalk, picnic benches, tennis courts, and free parking. This is also a dog-friendly beach, so your pups can enjoy some fun in the sand, too.
The sand dunes here are particularly incredible, made up of a diverse and fascinating ecosystem. These impressive dunes are a Designated Area of Special Scientific Interest.
Once you've finished exploring the beach, you can head into the quaint town of Cloughey. One of the most exciting aspects of this historic village is the 17th-century Kirkistown Castle.
Address: Newtownards BT22 1JA
4. Helen's Bay – close to the city
Helen's Bay in Bangor is located just a 20-minute drive from Belfast City Centre. This makes it a great spot to breathe in the salty sea air without having to travel too far.
This beach has excellent water quality making it a popular spot for bathing and sea swimming. Plus, its location close to Belfast and Bangor means it attracts many visitors on sunny days.
Set against the beautiful backdrop of Crawfordsburn County Park, there is plenty of natural beauty to be enjoyed here.
There are also many facilities at this dog-friendly beach, including a cafe, car parking, picnic sites, toilets, and a visitor centre.
Address: Grey Point, Helen's Bay, Bangor BT19 1JX
3. Tyrella Beach – for a secluded location
The stunning sandy beach and dune complex in Dundrum Bay is one of the best beaches in County Down. Comprising 2 km (1.2 miles) of sandy beach and over 25 hectares of mature dunes, this beautiful beach is abundant with flora and fauna.
Looking south, you can also enjoy unspoilt views of the majestic Mourne Mountains as they rise high above the Irish Sea and Newcastle town below.
Tyrella Beach has also been awarded the Seaside Award every year since 1997 for its clean shore. Plus, it has maintained the Blue Flag award since 2011.
Perfect for families looking to make a splash in the water, lifeguards are on duty here throughout the summer months and on bank holidays. Facilities also include wheelchair access and toilets on site.
Address: Downpatrick BT30 8SU
2. Ballyholme Beach – a Bangor favourite
The suburban Ballyholme Beach is located in the stunning seaside town of Bangor at the entrance to the Ards Peninsula.
Not too far from Belfast, this beach is among the top strands in Northern Ireland. At approximately 1.3 km (0.8 miles), this beach is perfect for those looking for a short walk along the seashore. This is also a dog-friendly beach, making it popular with dog owners.
A seawall and promenade back most of this beach, and facilities here include a car park, public toilets, and a children's play area.
There are no lifeguards in operation here. However, bathing water signage displays safety and bathing information between June and September.
Address: Bank's Lane, Groomsport Rd, Bangor BT20 5EG
1. Murlough Beach – for one of the best beaches in County Down
Topping our list of the five best beaches in County Down is the majestic Murlough Beach, near Newcastle.
The National Trust owns this beach and national nature reserve, so it is well-kept and clean. One of the highlights of this stunning strand is the 3 km (1.9 miles) boardwalk that winds its way through the sand dunes on the way to the sandy shore.
Home to an array of flora and fauna, this beach is overlooked by the Mourne Mountains as they sweep down to the sea in Newcastle town.
The strand itself stretches 8 km (5 miles) along the southeast County Down coastline, making it the perfect spot for long scenic beach walks.
Address: Newcastle BT33 0NQ