You might know Kilkenny for producing top quality hurlers, being the location of a world-famous castle, the place where Smithwick's ale originated from.
During the day, the streets of this medieval city are full of tourists from the four corners of the globe, all taking in the sights of the marble city.
Kilkenny was once named the capital city of Ireland at one point! However, at night the city turns into a bustling centre of music, energy and craic.
When it comes to looking for a good place to begin your pub crawl or twelve pubs at Christmas, Kilkenny has you covered.
Here are the top five places for under 25's to drink in Kilkenny.
5. Left Bank
Situated in the heart of the city, and just a five-minute walk from the impressive Kilkenny Castle.
This bar serves award-winning Gastro Pub Food from 12 noon until 9:30pm every night and they have live music on Monday, Tuesday, Wednesday, Friday and Sunday.
The venue was converted from a Bank of Ireland branch into a bar that also has a heated and covered smoking area.
In 2017, the bar was named Ireland's best bar and if you decide to visit, you'll see why. On Mondays and Wednesdays, The Left Bank hosts live music nights.
This bar is especially packed with young people for New Year's Eve celebrations! You can also book out the Red Room and host your own private party for up to fifty people!
4. Langtons Night Club & Bar Kilkenny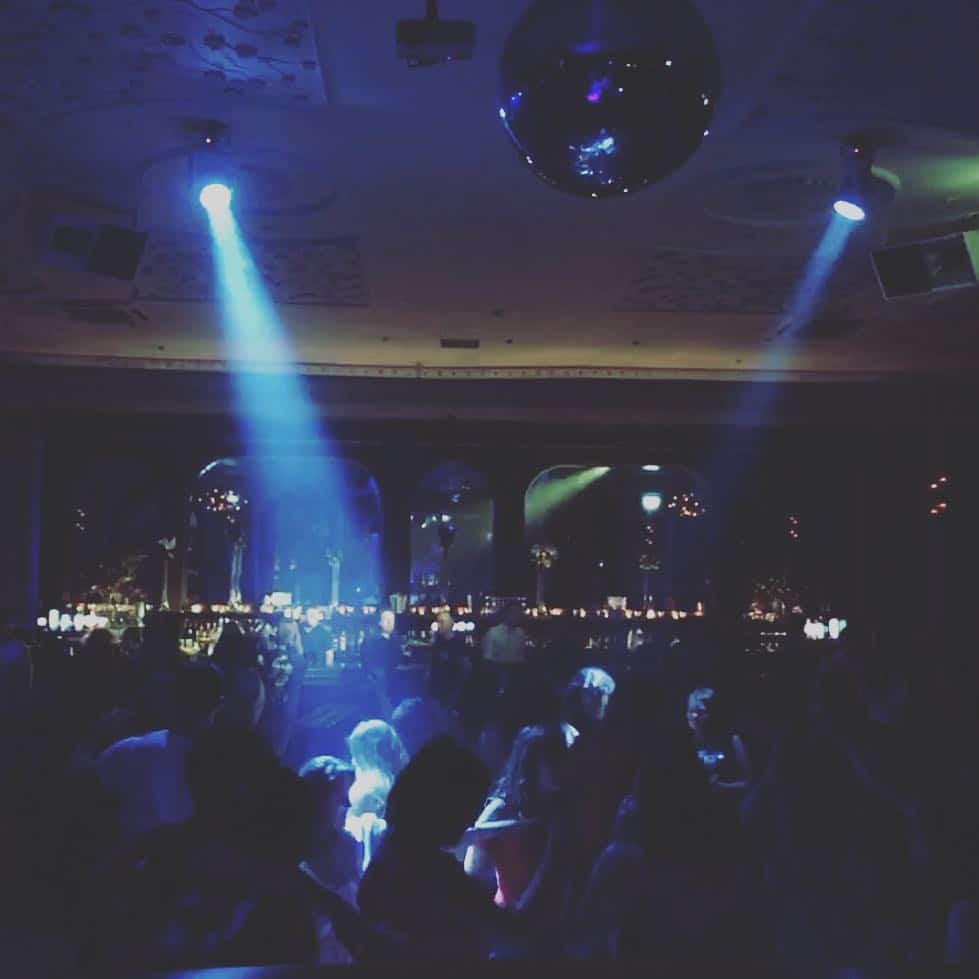 This nightclub caters for the older students, allowing people aged twenty-one and over. The venue is open on the following nights: Tuesday, Thursday and Saturday and open until 2 am.
Punters can gain admission for free before 11.30pm on a Saturday so bear that in mind. The 67 Bar plays host to DJs and traditional musicians and it is also a fantastic place to watch the match, especially around All Ireland season.
The likes of Irish greats The Coronas and Imelda May have been hosted in the theatre within the location, so keep your ears pricked for a great gig coming to you soon!
Langtons is a prime spot for locals, but people from all over the country have travelled to experience a unique night out in this fine Killkenny establishment.
3. Billy Byrnes Pub
Opened in 1954, Billy Byrnes has undergone refurbishments in recent years and now houses a a secret garden, an outdoor terrace and a bunker beach bar. The beach bar sports bright colours and funky furniture, creating an ocean like atmosphere in the heart of Kilkenny!
In the secret garden area is where you'll get the opportunity to listen to local and international musicians, including the genres of rock, jazz and folk.
On Wednesdays you can watch independent and classic films, while being served the finest wood-stove baked pizza.
Then on Friday night you can kick off your weekend by getting your groove on as Billy Byrne's hosts DJs that play a wide variety of alternative music! Not one to miss.
2. Kytelers Inn
You won't believe it, but Kytelers Inn was established in 1324. Yes, you read it correctly! The venue is stunning, showcasing medieval stone walls and top-quality entertainment. This is one of Ireland's oldest pubs yet people of all ages flock to this historic venue.
Kytelers has a beautiful open area suitable for drinking and music alike. The venue hosts music sessions such as Bodhran Session, where tourists and locals are treated to live acts, commencing at 6pm with a traditional act like are taught to play the Irish instrument.
Every Sunday, visitors to the inn Be sure and ask someone working there of the story of the alleged witch Dame Alice Kyteler, who went through four husbands and eventually was burned at the stake!
The venue's homely interior makes it a prime spot on a night out in the marble city!
1. Paris Texas
Known locally as the place where you can sample authentic traditional food that originated in the Southern states of Georgia and Louisiana.
Paris Texas serves a range of drinks at their bar, exotic cocktails, gin, ales sourced locally and more.
The bar and restaurant host festivals such as the Kilkenny Roots Festival which contains musicians that play the blues, jazz and more! The bar hosts a ladies night on Fridays where you can buy cocktails at a discounted price, a good place to begin a pub crawl, no?
So, if you like the idea of eating good American food and drinking the finest cocktails in an attractive setting, look no further than Paris Texas!
Get featured on Ireland Before You Die
Do you want to get your Irish business more online exposure? Especially to those interested in travelling the best places in Ireland? Then why not get a dedicated feature on Ireland Before You Die. Find out more 
here.