Discover the beauty of Ireland this autumn with some of our favourite places in Ireland to staycation this September.
Summer may be over, but that doesn't mean holidays in Ireland have to come to an end. We take a look at some epic places in Ireland to staycation this September.
With the hospitality and tourism sectors continuing to operate throughout the autumn season, there are plenty of brilliant places to visit.
There is less demand for places in September, meaning there are plenty of options for those hoping to enjoy the Emerald Isle.
Here are five of our favourite places in Ireland to staycation this September.
5. Dunmore East – a seaside staycation
Nestled in Ireland's sunny south-east is the picturesque fishing village of Dunmore East, the first pick on our list of places in Ireland to staycation this September.
Home to magnificent wild sea swimming spots, beautiful beaches, and picturesque walks, there is much to explore here. Enjoy a pint or two in one of the many cosy pubs dotted throughout the village.
For the remaining Saturdays in September, you can enjoy exhilarating activities at Dunmore East Adventure Centre, home to a sizeable inflatable waterpark.
We suggest staying at the highly popular beachside Strand Inn. Offering views across the sea to Hook Head Lighthouse, this is the perfect place to base yourself while staycationing in Dunmore East.
Prices: from €140 — CHECK AVAILABILITY NOW
Address: Lower Village, Nymphhall, Dunmore East, Co. Waterford
4. Killaloe – a lakeside retreat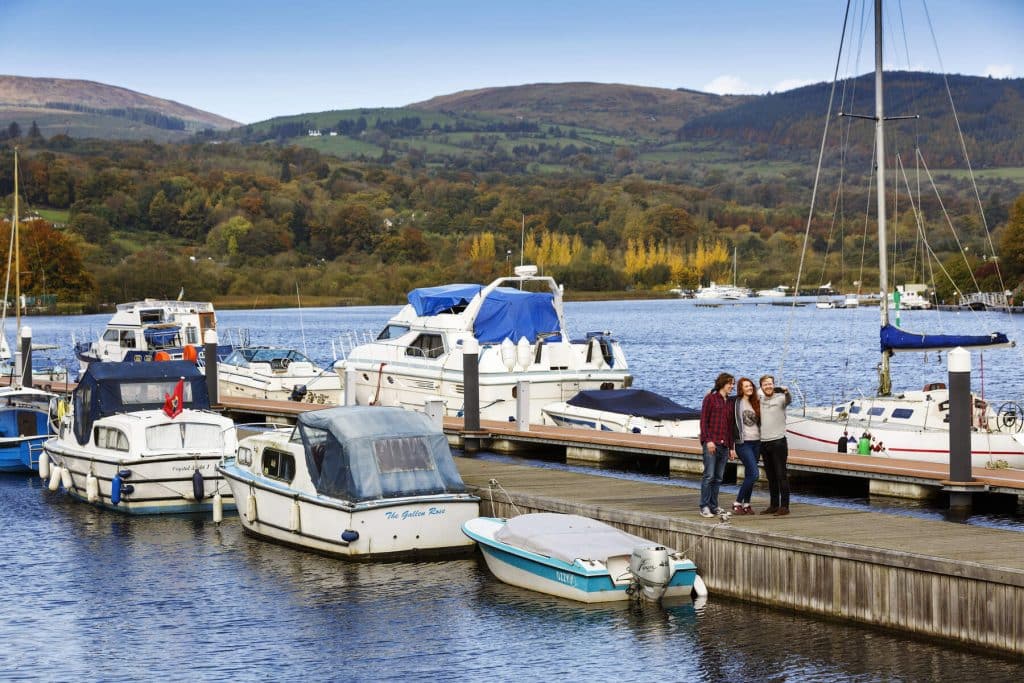 Situated on the banks of Lough Derg, the town of Killaloe is a hive of activity throughout the year. Meander your way through Ireland's ancient capital and delight at the wealth of history on offer.
There is something for everyone here with pleasant riverside walks, mountains galore, and cute cafes offering delightful treats.
Experience the peace and serenity of Lough Derg aboard a river cruise with Killaloe River Cruises. Running throughout September, this is an experience not to be missed.
Enjoy magnificent views over the surrounding countryside at Lakeside Hotel & Leisure Centre. This is the perfect place to enjoy the hotel's amenities, including a swimming pool, water slide, jacuzzi, and steam room.
Prices: from €156 — CHECK AVAILABILITY NOW
Address: Ballina, Killaloe, Co. Clare, V94 E2D6
3. Cork City – a city escape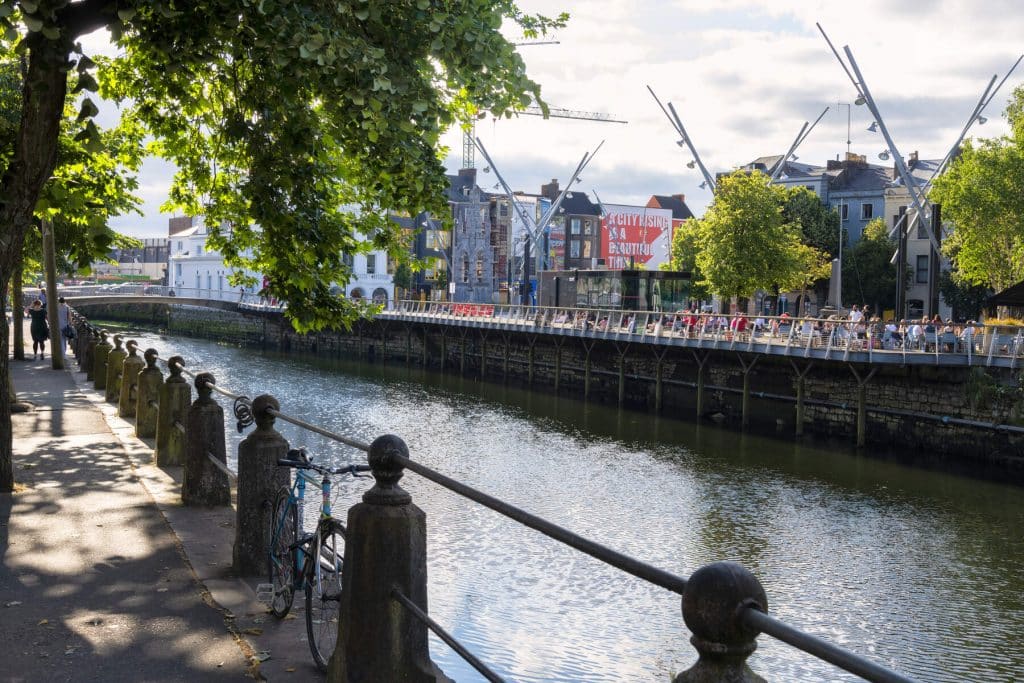 This vibrant and bustling city makes for one of the best places in Ireland in Ireland this September.
Discover the quaint English Market, brimming with local produce, internationally renowned vendors and fantastic food. Spend hours browsing the shops, enjoying delicious coffee, and perhaps sipping on a Beamish or two.
Cork City is a brilliant place to experience Culture Night, which is happening on 17 September. Enjoy music and art performances as well as tours in some of Cork's most historic locations.
The Imperial Hotel is situated in the heart of the city, within close proximity to all of the main attractions. There is a spa onsite, great for those looking to relax and unwind after a day of exploring.
Prices: from €169 — CHECK AVAILABILITY HERE
Address: 76 S Mall, Street, Cork, T12 A2YT
2. Enniskillen – for natural beauty
The town of Enniskillen in County Fermanagh is a must-do for anyone looking to experience the beauty of Northern Ireland.
The Marble Arch Caves, an underwater cave system, is just a short drive away from this historic town.
However, if you're feeling adventurous, why not climb the Stairway to Heaven boardwalk that meanders through one of the largest expanses of blanket bog in Northern Ireland.
Lough Erne is right on the doorstep of Enniskillen, which is perfect for those wishing to explore the magical waterways by kayak or boat. September is a great month for getting out on Ireland's waterways.
The Enniskillen Hotel is a great place to base yourself on your Fermanagh adventures that don't break the bank. It boasts all of the necessary onsite amenities that will help you enjoy your time here.
Prices: from €105  — CHECK AVAILABILITY HERE
Address: 72 Forthill St, Enniskillen BT74 6AJ, United Kingdom
1. Killarney – for unspoilt scenery
The enchanting town of Killarney is perfect for those looking for places in Ireland to staycation this September.
Home to picturesque lakes, bustling pubs, and breathtaking vistas, the town of Killarney is a top favourite with many staycationers this summer. In addition, Killarney is home to a national park, the ultimate thing to do when exploring the region.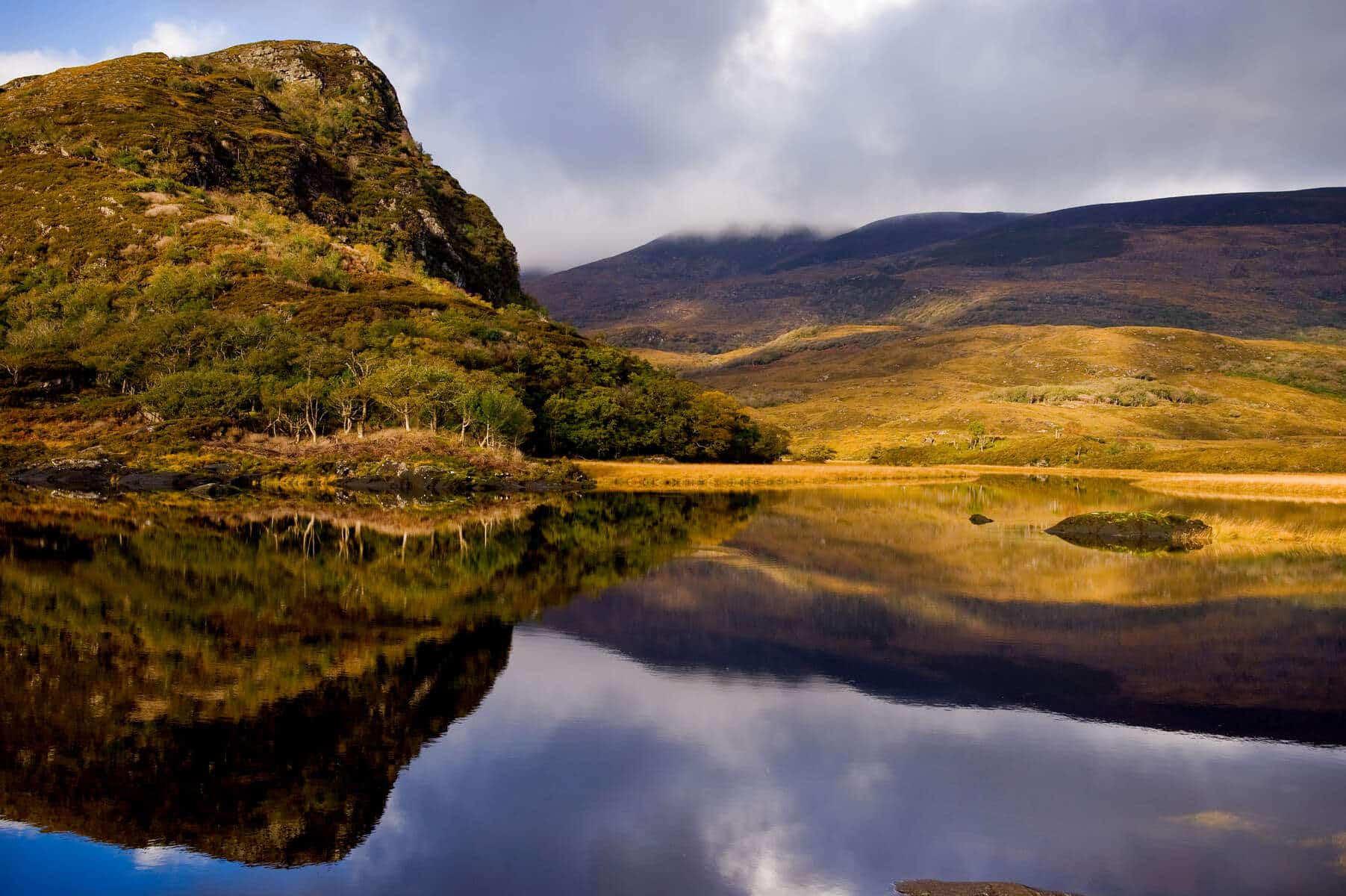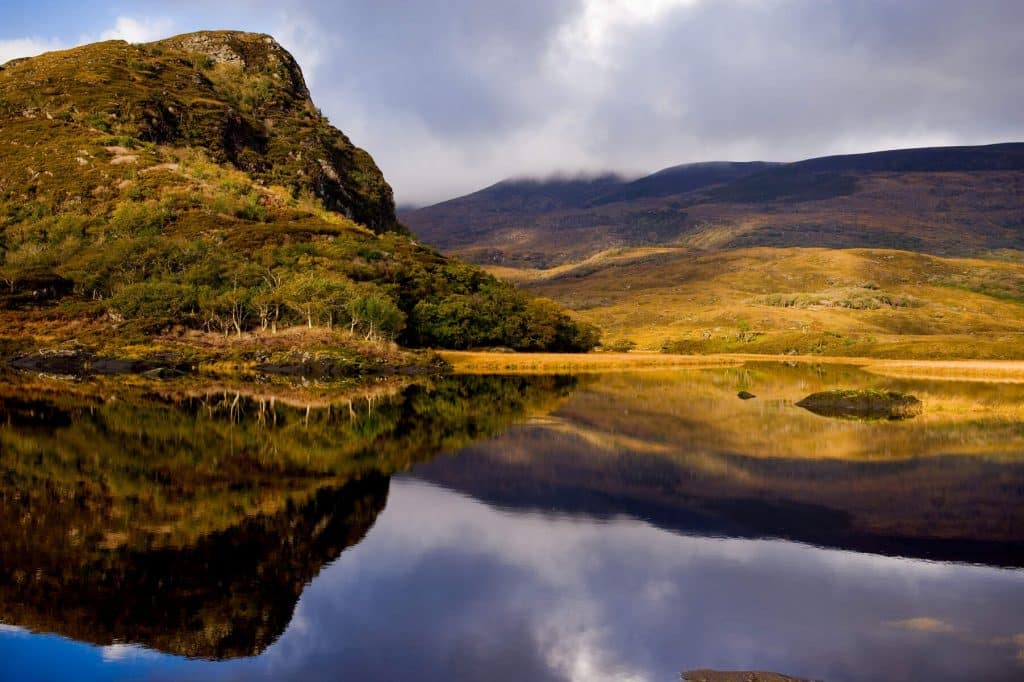 September's weather is expected to be reasonably okay, just with the odd shower or two; all you should need is a good rain jacket. This means that exploring the many nearby hikes is usually perfect this month.
The Killarney Riverside Hotel is a great location for those looking for a reasonably inexpensive but comfortable stay. There is lots to love as it is within walking distance of the town and has great onsite facilities like a spa!
Prices: from €99  — CHECK AVAILABILITY HERE
Address: Muckross Rd, Woodlawn, Killarney, Co. Kerry