If you're tee-total or simply want to avoid the hangover the next day, why not try any of these five bars offering non-alcoholic drinks in Dublin?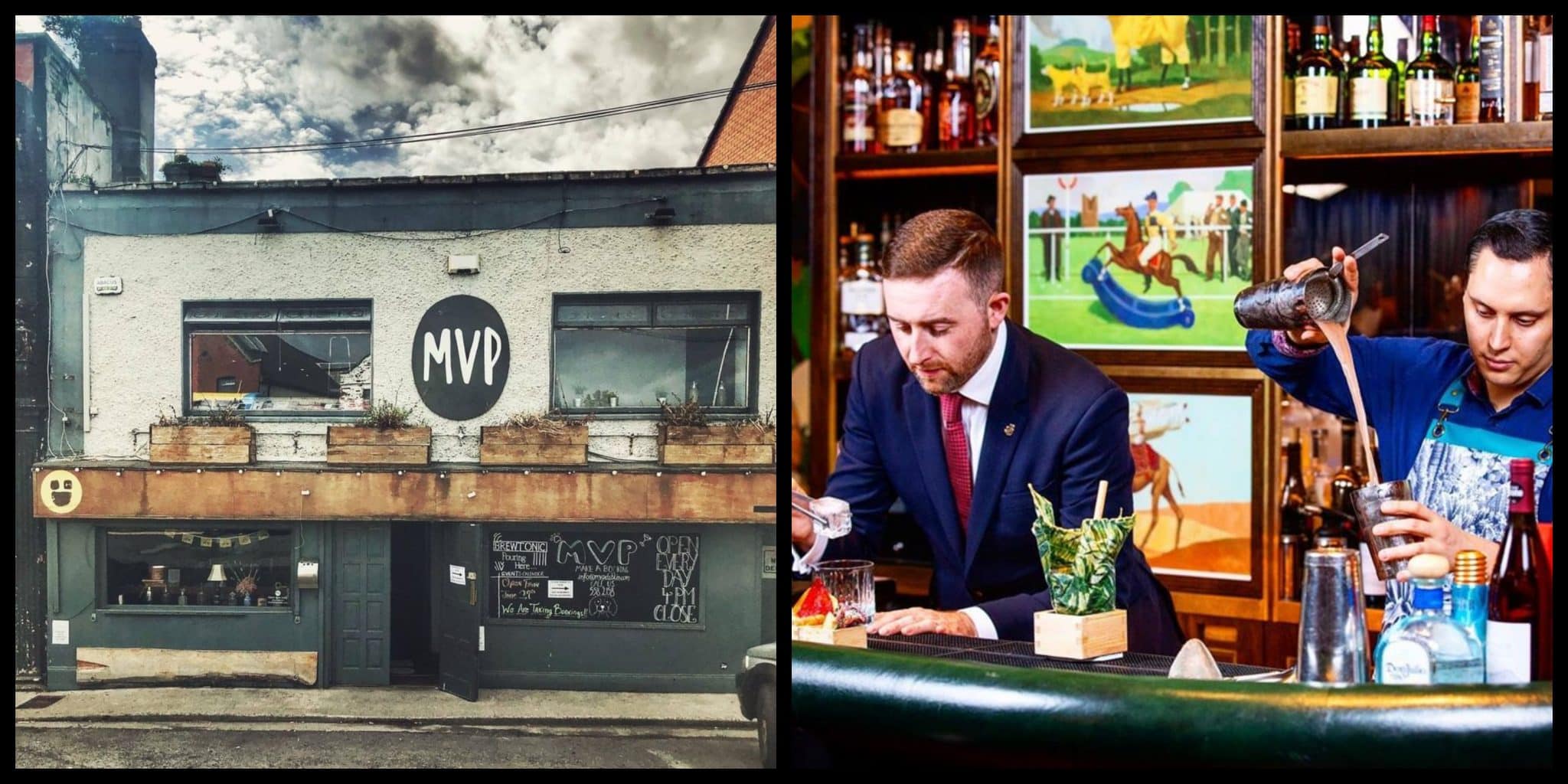 Sourcing non-alcoholic drinks in Dublin is a lot easier than it once was, thanks to the growing population of movements like Dry January and One Year No Beer.
With drinks companies catering to the sober and sober-curious in a more creative way than ever before, gone are the days when a night on the dry meant a boring soft drink.
Whether you're tee-total, driving, or just in the mood for a non-alcoholic night, you can't go wrong with these five top spots for non-alcoholic drinks in Dublin.
5. Against The Grain – for extensive range of 0% beers
Are you a beer nut? Then don't let being off the booze take you away from your passion! Against the Grain craft beer pub is one of our favourite choices for non-alcoholic drinks in Dublin because of its extensive range of 0% beers.
And no, we're not just talking about the usual Heineken Zero – this place stocks the off-the-beaten-track stuff.
The only reason this one isn't further up the list is the fact that non-alcoholic options come bottled rather than on-draft – but this is still a lot more than most Dublin pubs stock. Bravo, Against the Grain, for backing those going against the grain with their drink choices!
Address: 11 Wexford St, Saint Peter's, Dublin, D02 HY84, Ireland
4. The Vintage Cocktail Club – top secret speakeasy in the city
This top-secret speakeasy and restaurant is renowned for its creative cocktails, and just because you aren't drinking doesn't mean you have to miss out on the fun.
A team of experienced cocktail mixers are on-hand to speak to you about your flavour preferences and will whip you up a bespoke booze-free beauty every bit as impressive as your friend's classic drink.
The hidden doorway can be a bit of a pain to locate in the middle of bustling Temple Bar, but for drinks as tasty as these, it's worth it!
Address: 15 Crown Alley, Temple Bar, Dublin 2, D02 E229, Ireland
3. The Shelbourne – for non-alcoholic drinks in Dublin in style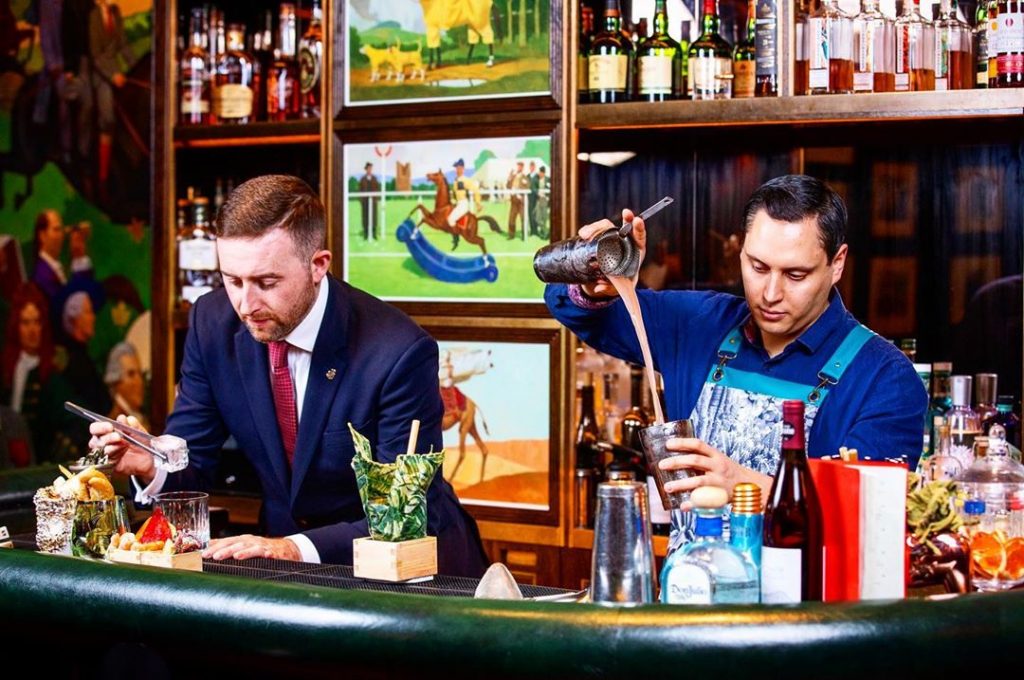 Okay, so this is not for every night of the week, but for a special occasion, a few mocktails in The Shelbourne is the way to have non-alcoholic drinks in Dublin in style.
The iconic No. 7 Bar doesn't just offer tee-total versions of the usual big-hitters – no, it goes ten steps further by creating unique non-alcoholic options so tasty they'd tempt the hardest of drinkers.
Our recommendation? The Fresh Me Up. With a hint of pistachio syrup giving it that extra something, this is a drink you'll order again and again – and you won't feel at all ill the next day!
Address: 27 St Stephen's Green, Dublin, Ireland
2. MVP – for the cocktail menu
MVP previously ran a regular Sober Sundays event, and although this is no longer on their calendar, the wide array of drinks options Sober Sunday brought with it remains.
From Seedlip non-alcoholic spirits to Findlater's non-alcoholic wine, this is one spot where not drinking doesn't mean you have to indulge any less in tasty tipples.
Oh, and the non-alcoholic cocktail menu here is definitely something to write home about – our favourite is the Strawberry Fields. Delish!
Address: 29 Clanbrassil Street Upper, Harold's Cross, Dublin 8, D08 E1X9, Ireland
1. The Virgin Mary – where you aren't the odd-one-out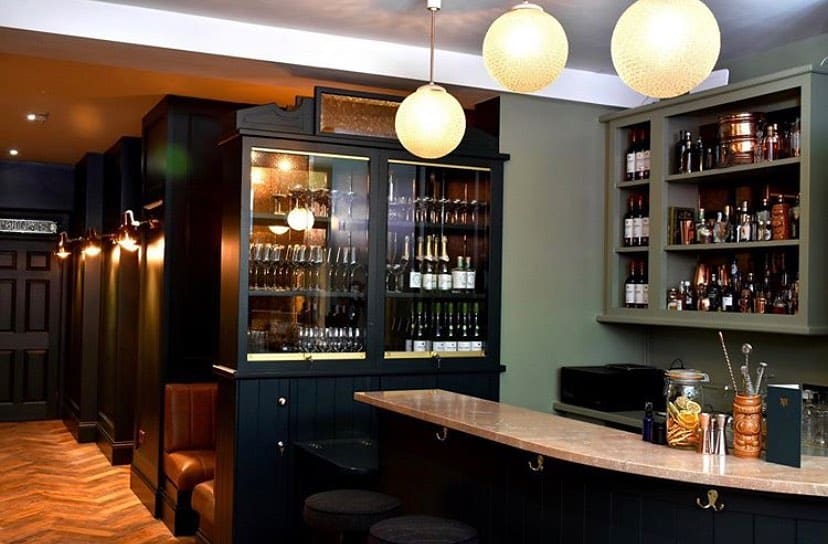 It's easy to feel like the odd one out sometimes as a non-drinker, but at The Virgin Mary, you never are. Why you ask? Well, this trendy Capel Street bar serves only non-alcoholic options.
Yep, you read that right – never shall a sip of booze accidentally pass your lips as you peruse the extensive cocktail menu, or sip on a creamy pint of Raven Nitro Coffee (a pretty wonderful dupe for Guinness).
The chilled atmosphere and polished interiors are conducive to relaxing and chatting with pals – and prove once and for all that you really don't need a drink to have a good time in Dublin.
For having the guts to completely commit to the no alcohol movement, The Virgin Mary is our number one choice for non-alcoholic drinks in Dublin.
Address: 54 Capel St, North City, Dublin 1, D01 C9K2, Ireland
So, there you have it, our definitive countdown of the top five spots for non-alcoholic drinks in Dublin. Whatever your reason for not drinking, and whatever your preference in a beverage – there's an option here that you'll absolutely love. Cheers!
Get featured on Ireland Before You Die
Do you want to get your Irish business more online exposure? Especially to those interested in travelling the best places in Ireland? Then why not get a dedicated feature on Ireland Before You Die. Find out more 
here.