Just how popular is your name? Check out where it ranked in our definitive list of the most popular Gaelic Irish girl names.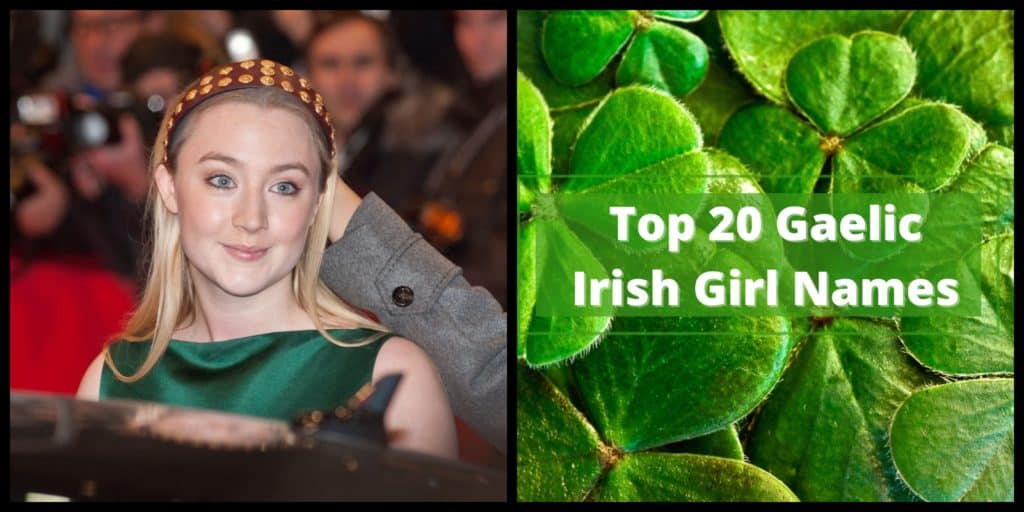 Even beyond the Emerald Isle, people seem to be catching on to just how unique and beautiful names of Gaelic heritage can be.
With celebrities such as Saoirse Ronan hitting the big time, more and more parents across the globe are discovering traditional Irish names for their newborn baby girls. Check out some of the most popular below!
(Note: Many of these names include fadas in the traditional Irish spelling, however, for this article we have used the anglicised spelling, where there is one, of each.)
20. Meabh / Maeve (may-ve)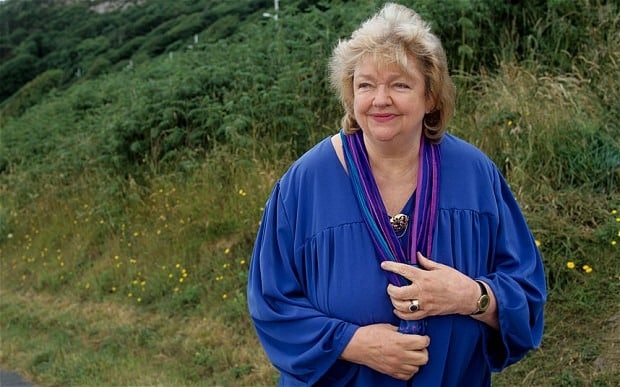 Meaning: "intoxicating". Associated with the legendary warrior queen of Connacht from Irish mythology.
Famous Maeves include Irish novelist Maeve Binchy and Irish comedian Maeve Higgins.
19. Orla / Orlaigh (or-la)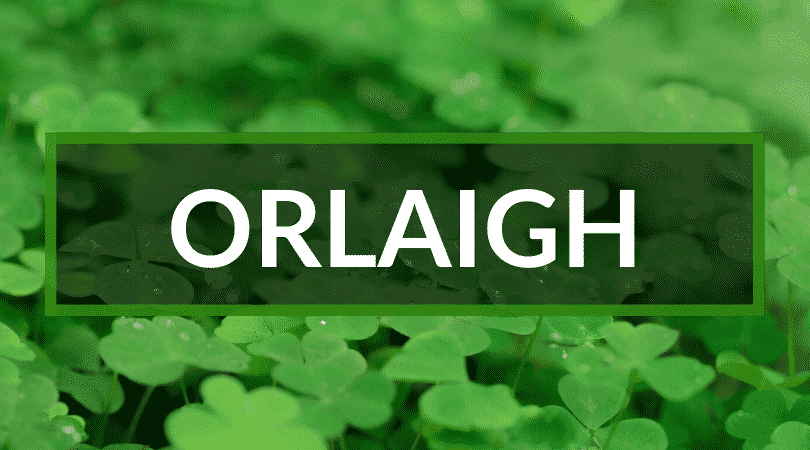 Meaning: "golden princess" or "golden sovereign". In Irish mythology, both the sister and daughter of Brian Boru shared this name.
Famous Orlas include Irish actress Orla Brady and Irish singer-songwriter Orla Gartland.
18. Eimear (ee-mur)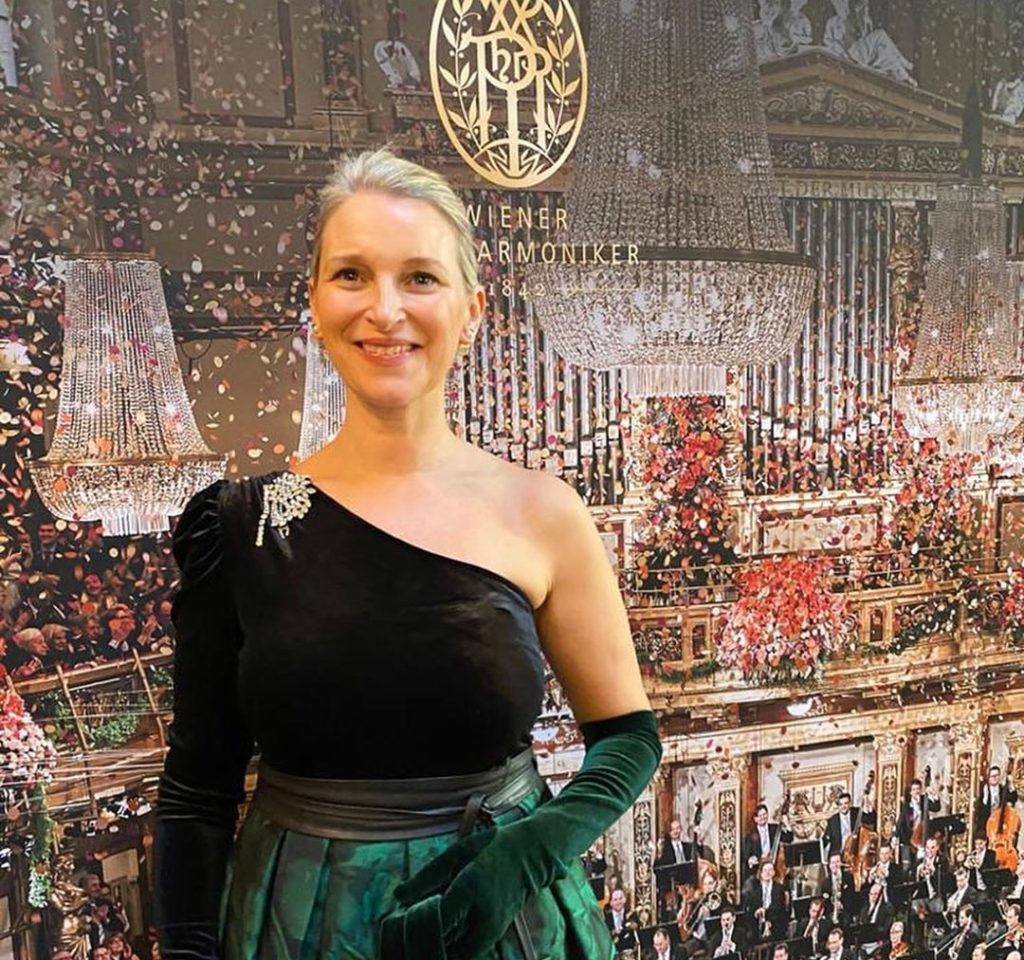 Meaning: "swift." Remaining one of the most popular Irish Gaelic girl names, Eimear was the noble daughter of a chieftain named Forgall the Clever in the Irish legend, known for her beauty.
Irish singer and 1996 Eurovision winner Eimear Quinn and Irish novelist Eimear McBride are two famous Eimears.
17. Laoise (lee-sha)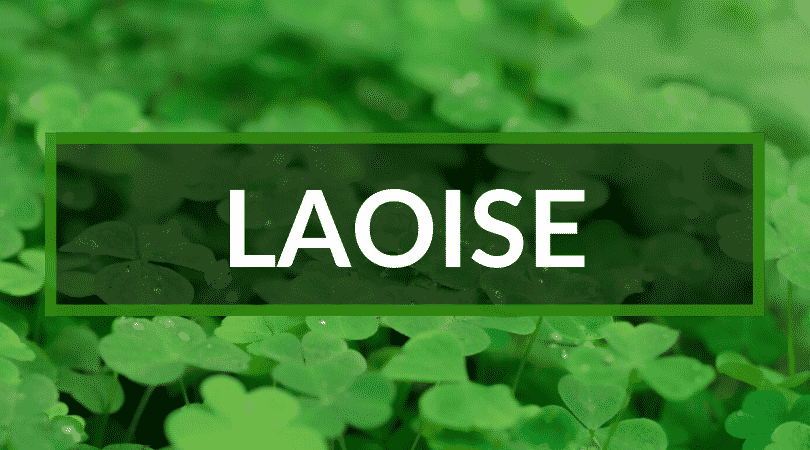 Meaning: "radiant girl" or "light". Louisa is a popular anglicised version of this name.
Irish singer of the group Celtic Woman Laoise ni Cheallaigh (Lisa Ann Olivia Mary Sinead Kelly) is the most famous person with the name Laoise.
16. Aoibhe (ey-va)
Meaning: "beauty". Like a lot of Gaelic names, this one includes the infamously confusing 'bh' combination.
Irish fashion blogger Aoibhe Devlin is the most well-known person with the name Aoibhe.
15. Fiadh (fee-a)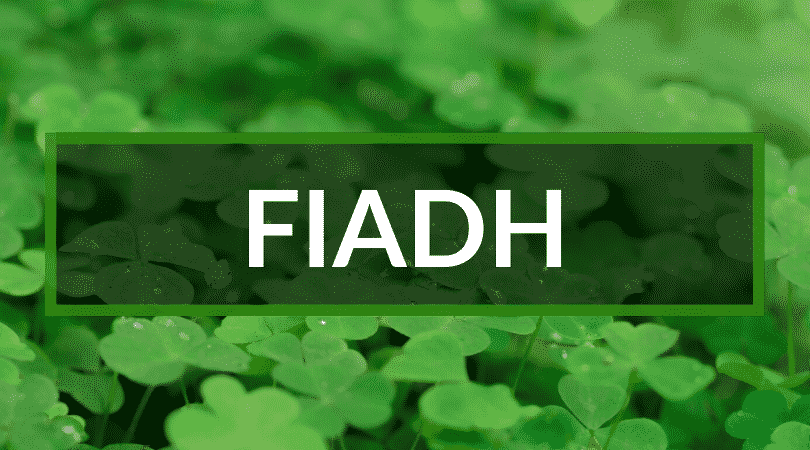 Meaning: "wild". This name is an Old Irish word referring to an animal being wild or feral, stemming from the word 'fiadhúrla' which means "wildlife".
Despite its growing popularity, there are no famous people with the name Fiadh… yet!
14. Aoibheann (a-veen)
Meaning: "radiant beauty" or "of pleasant, beautiful sheen". This Irish girl name is often interpreted as a diminutive or infantile form of the name Eve, or more literally "little Eve."
Irish actress Aoibhinn McGinnity, Irish mathematician Aoibhinn Ní Shúilleabháin, and Canadian field hockey player Aoibhinn Grimes are the most well known owners of the name.
13. Sadhbh (sive or sigh-v)
Meaning: "sweet/lovely" or "wise". Be warned; this name has confused many non-Irish people in its long reign as one of the most popular Gaelic Irish girl names.
Two famous Sadhbhs are Irish rock musician Sadhbh O'Sullivan and filmmaker and Guardian columnist Sadhbh Walshe.
12. Áine (awn-ye)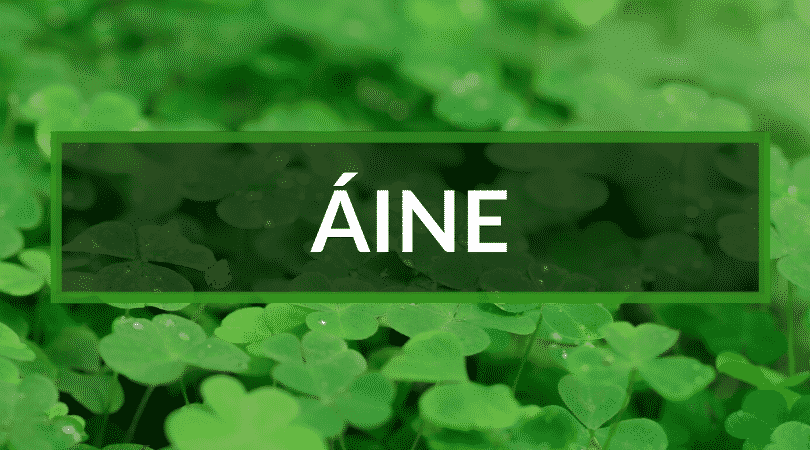 Meaning: "radiance", "brilliance", or "splendour". The name is associated with fruitfulness and prosperity and was shared by the Queen of the Munster Fairies in Irish legend.
Famous Áines include Irish harpist and singer Áine Minogue, Irish radio and TV presenter Aine Lawlor, and Irish actress Aine Ni Mhuiri.
11. Sinead (shin-aid)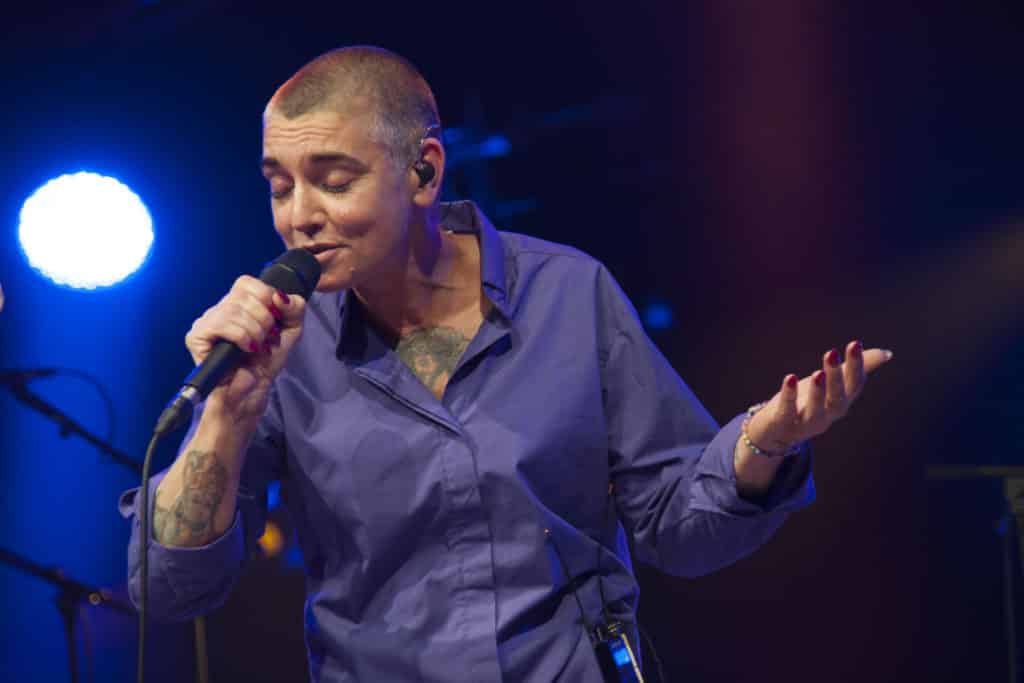 Meaning: "God is Gracious". This is the Irish version of the anglicised name "Jane" or "Jeannette".
The most famous Sinead is Irish singer and activist Sinéad O'Connor, as well as Irish singer and fiddler Sinéad Madden.
10. Eabha (ey-va)
Meaning: "mother of all life". This name is essentially the Irish form of "Eve" from the biblical story.
Famous Eabhas include Irish singer for Celtic Woman Éabha McMahon and the daughter of Scottish folksingers Julie Fowlis and Éamon Doorley, Éabha Doorley.
9. Aisling (ash-ling)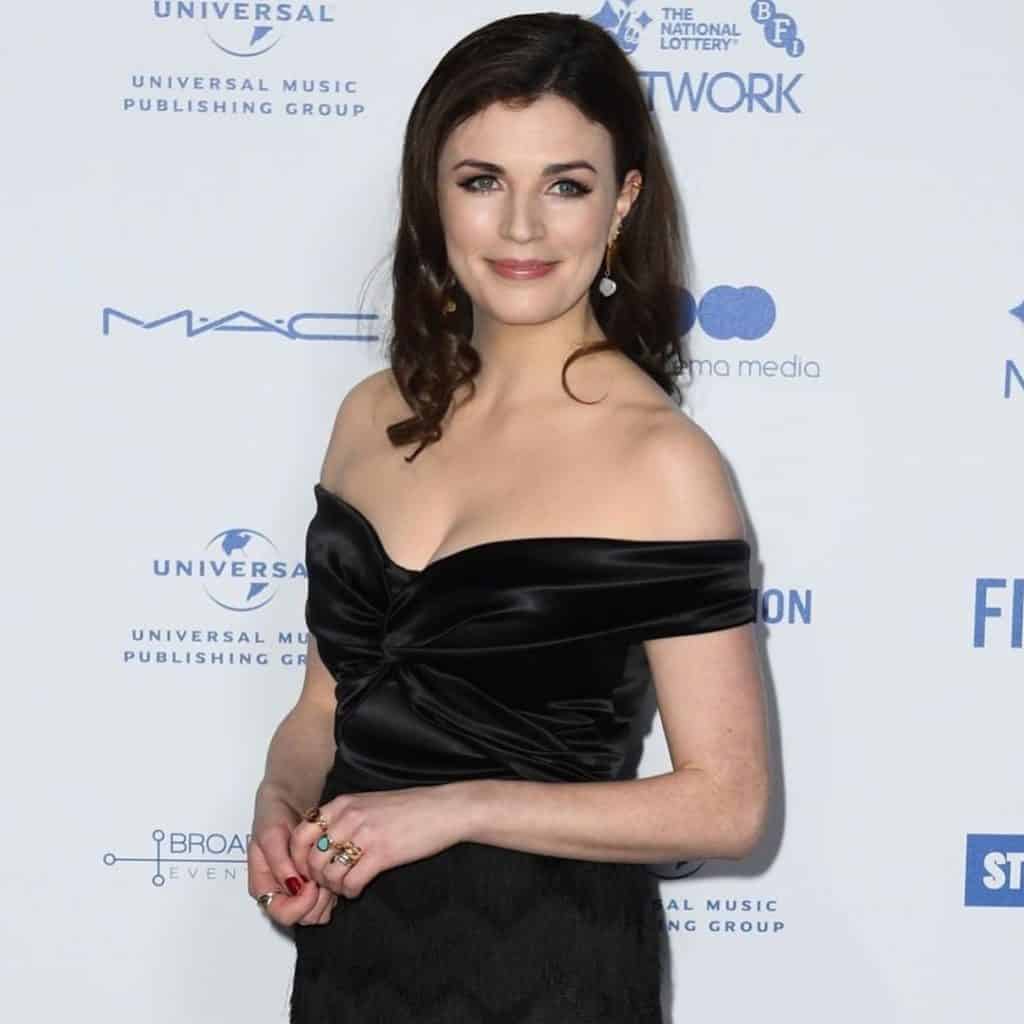 Meaning: "vision" or "dream". Although this name only became popular as a first name in the 20th century, it comes from the Gaelic word 'aislinge' and refers to an "Aisling," which is a poetic genre of Irish language poetry from the late 17th century.
Famous Aislings include Irish actress and comedian Aisling Bea and Irish actress Aisling Franciosi.
8. Clodagh (clo-da)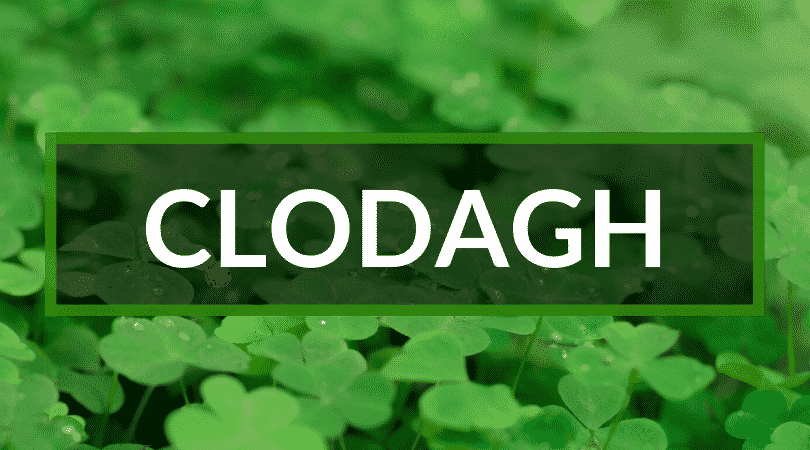 Meaning: Unknown. Like many Irish rivers, the River Clodiagh was named after an ancient Irish deity, and this popular first name was inspired by it.
Northern Irish singer Clodagh Rogers and three time Irish dance world champion Clodagh Davis are two of the most well known owners of the name.
7. Cara (ca-ra)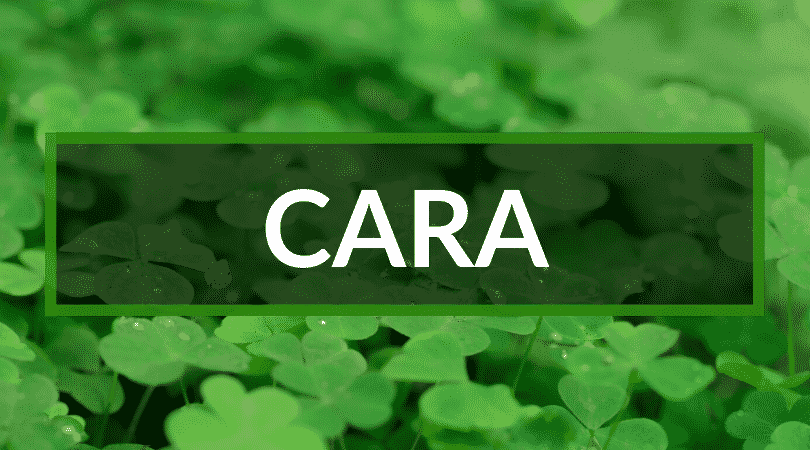 Meaning: "a friend". A simple yet beautiful name, it has seen a surge of popularity in recent years, for example, English actress and model Cara Delevingne.
Alongside Delevigne, well known Caras include English actress Cara Jenkins and American actress Cara Williams.
6. Roisin (ro-sheen)
Meaning: "Little Rose". This old but hugely popular name has been in use in Ireland since the 16th century. It is sometimes anglicised to "Rosheen".
Irish singer-songwriter and record producer Roisin Murphy, runner Roisin McGettigan, and Irish novelist Roisin Meaney are three of the most well-known Roisins.
5. Niamh (neev or nee-iv)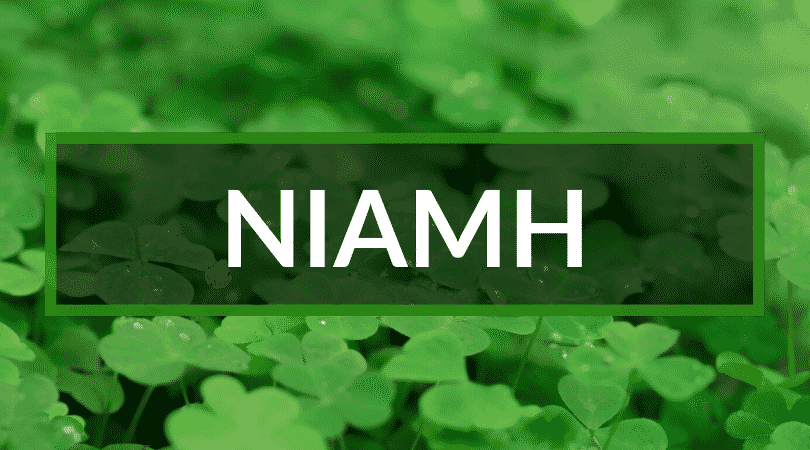 Meaning: "radiance", "lustre", or "brightness". Like most popular Irish Gaelic girl names, this one has strong links with Irish mythology.
Niamh was the daughter of Manannan, the god of the sea, and was known as 'Niamh of the Golden Hair'. She took the poet-hero Oisin as a lover and together they lived in the land of eternal youth, Tír na nÓg.
4. Ciara (kay-ra)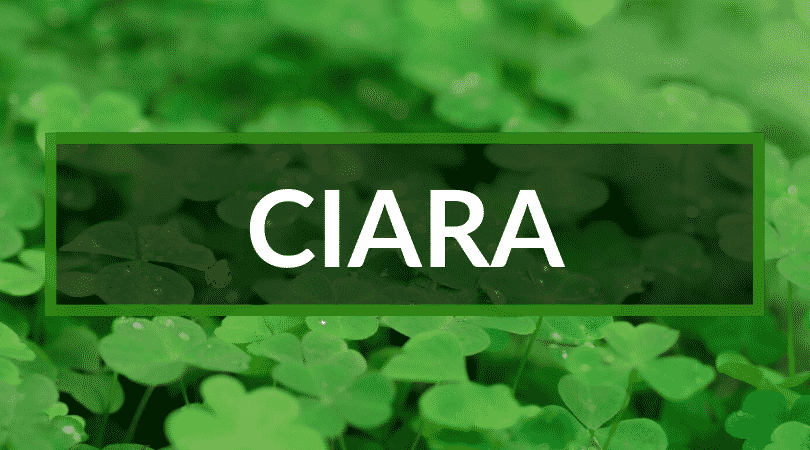 Meaning: "dark". Forget the damage recently wrought by Storm Ciara in Ireland; this beautiful name has been popular in Ireland for centuries. It is the feminine form of the masculine name 'Ciaran.'
Irish TV personality Ciara Whelan, Irish cricketer Ciara Johanna Metcalfe, and American actress Ciara Quinn Bravo are three of the most well-known Ciaras. More ideas can be found in this popular article on the top 20 Irish girl names that are fit for a queen.
3. Saoirse (seer-sha)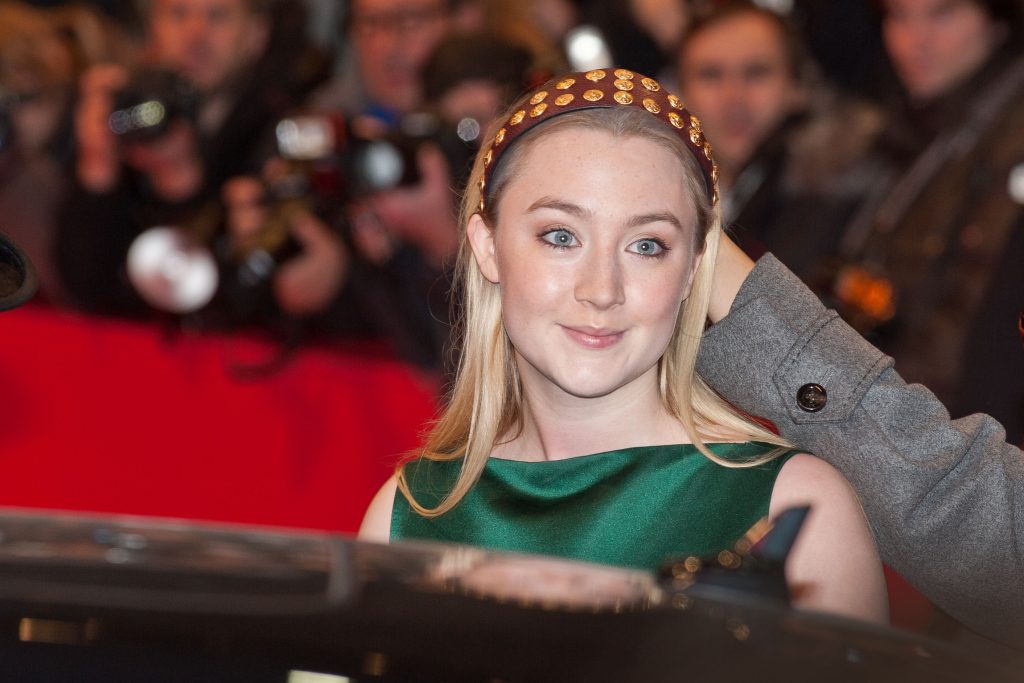 Meaning: "freedom" or "liberty." Beyond Ireland, this name has seen a surge in popularity in recent years, in part because of the fame of actress Saoirse Ronan. However, it has been a continually prevalent name in Ireland since the 1920s.
Saoirse Ronan and Derry Girls actress Saoirse-Monica Jackson are two of the most famous Saoirses.
2. Caoimhe (kwee-va or kee-va)
Meaning: "gentle", "beautiful", or "precious". From the Gaelic word "caomh," this name has been notoriously difficult for people outside of Ireland to pronounce – and even some Irish people struggle with it!
Irish peace activist Caoimhe Butterly and Irish TV personality Caoimhe Guilfoyle are two of the most well-known Caoimhes.
1. Aoife (ee-fa)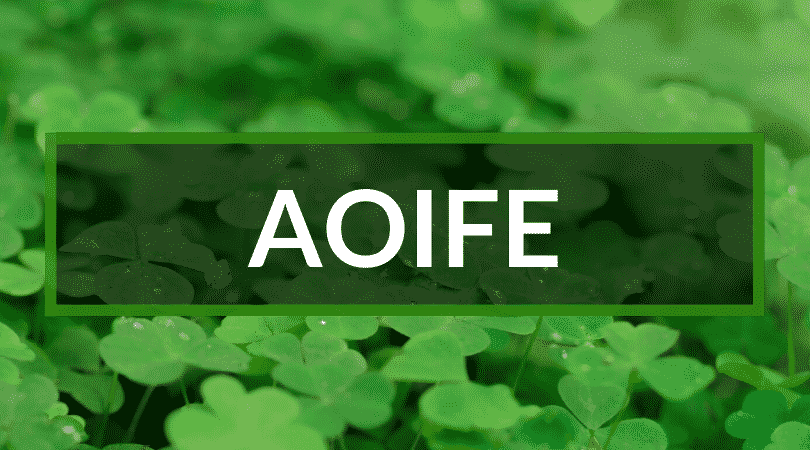 Meaning: "joyful", "radiant", or "beautiful". The greatest warrior in Irish mythology shared this popular Irish Gaelic girl name. Her fame extends to having her marriage supposedly being arranged by St. Patrick himself.
Two well-known Aoifes are Miss Ireland 2013 Aoife Walsh and Irish actress Aoife Mulholland.
Whether you're looking to get in touch with your Irish heritage when choosing a name for your new-born, or you fancy something a little bit different, the Gaelic language offers a multitude of beautiful names to choose from.
While the list above showcases some of the more popular choices, there are plenty of lesser known gems that may take your fancy too!
Read about more Irish first names
100 popular Irish first names and their meanings: an A-Z list
Top 20 Gaelic Irish boys names
Top 20 Gaelic Irish girl names
20 Most Popular Irish Gaelic Baby Names Today
Top 20 HOTTEST Irish Girl Names Right Now
Most popular Irish baby names – boys and girls
Things you didn't know about Irish First Names…
Top 10 unusual Irish girl names
The 10 hardest to pronounce Irish first names, Ranked
10 Irish girl names nobody can pronounce
Top 10 Irish boy names that nobody can pronounce
10 Irish First Names You Rarely Hear Anymore
Top 20 Irish Baby Boy Names That'll Never Go Out of Style
Read about Irish surnames…
Top 100 Irish Surnames & Last Names (Family Names Ranked)
The 10 most popular Irish surnames worldwide
The Top 20 Irish Surnames and Meanings
Top 10 Irish surnames you'll hear in America
The top 20 most common surnames in Dublin
Things you didn't know about Irish surnames…
The 10 Hardest to Pronounce Irish Surnames
10 Irish surnames that are always mispronounced in America
Top 10 facts you never knew about Irish surnames
5 common myths about Irish surnames, debunked
10 actual surnames that would be unfortunate in Ireland
How Irish are you?
How DNA kits can tell you how Irish you are