Did your name make the list? See where it ranked on our definitive list of Gaelic Irish boy names and their meanings!
Across the globe, Gaelic Irish names are all the rage right now. But Irish people have known for centuries that the Gaelic language makes for some impressive and unique names.
Looking for some inspiration in naming your little bundle of joy? Look no further. Share in the heritage of ancient Irish kings, warriors, and wise-folk by choosing from these beautiful Gaelic Irish boys names.
(Note: Many of these names include fadas in the traditional Irish spelling, however, for this article we have used the anglicised spelling, where there is one, for each.)
20. Odhran (orin)
Meaning: "little pale green one". Seventeen saints have shared this popular Gaelic name. But be warned, the silent 'd' may confuse those who do not hail from the Emerald Isle.
Famous Odhrans include Saint Odhran of Iona, the sixth-century Irish saint of Silvermines, Tipperary and Irish Gaelic football player Odhran O'Dwyer.
19. Rory (roar-ee)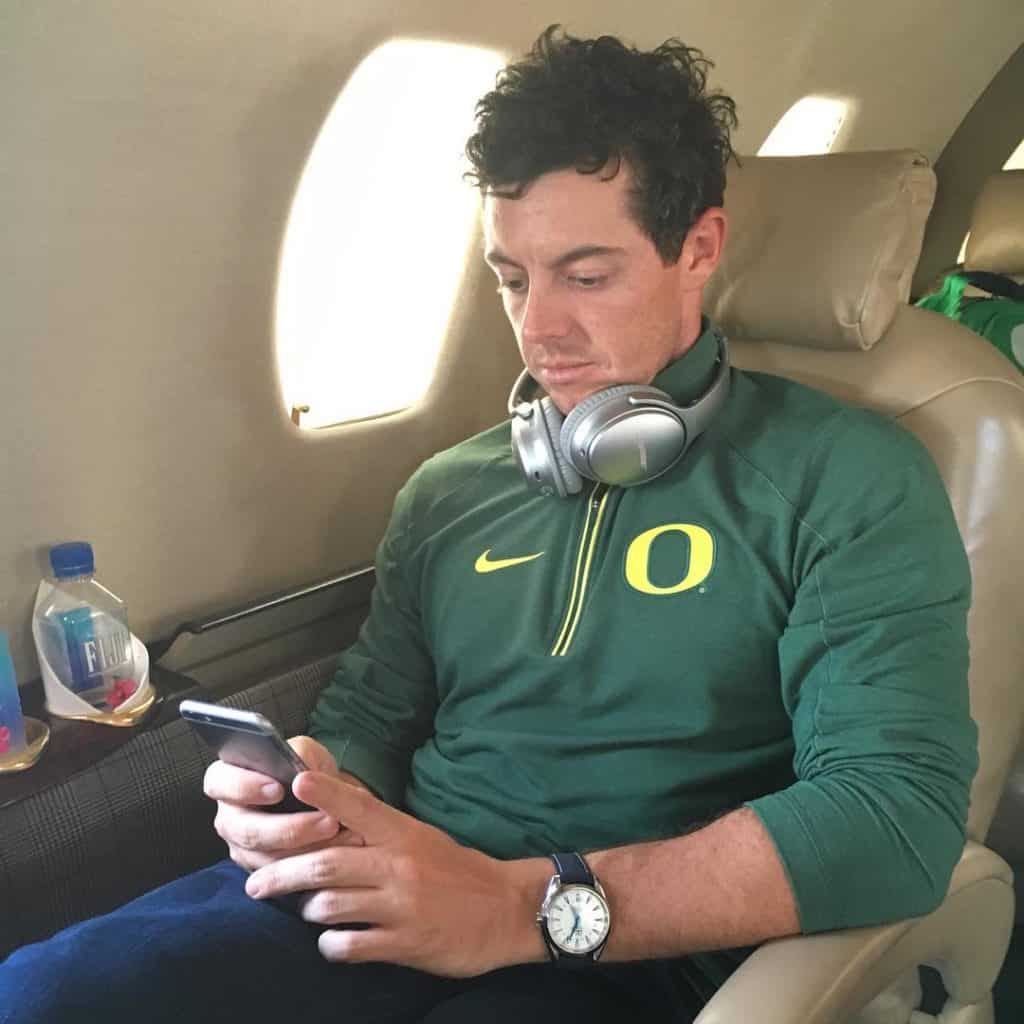 Meaning: "red" or "rust coloured". Now a popular masculine and feminine name in the U.S. and Canada, this traditional Gaelic name has been popular in Ireland for centuries. It was shared by the last high king of Ireland, Rory O'Connor, whose reign lasted 1166-1170.
Northern Irish golfer Rory McIlroy, English actor Rory Kinnear, and Irish rugby union player Rory Best are just some well-known men with the name Rory.
18. Tadhg (tag)
Meaning: "bard/poet". This name was shared by many Gaelic Irish kings from the 10th to the 16th centuries, particularly in the provinces of Connacht and Munster.
American actor Tadhg Kelly and Irish footballer Tadhg Kennelly are two famous owners of the name.
17. Senan (sennin)
Meaning: "little wise person", "old/ancient". This name is true to its meaning, having been in use throughout the Emerald Isle for centuries.
Some famous Senans are South African rugby union player Senan Declan Clint van der Merwe and Irish Gaelic footballer Senan Connell.
16. Cathal (ka-hal)
Meaning: "strong in battle." The name is derived from two Celtic elements: the first, 'cath', means "battle"; the second element, 'val', means "rule". It was one of the most popular names in medieval Ireland.
Irish theologian Cathal Daly, and Irish singer and 1979 Eurovision contestant Cathal Dunne are two famous Cathals.
15. Ronan
Meaning: "little seal". This ancient Gaelic Irish name was shared by an ancient king who ruled over Leinster.
Ronan Keating is one of the most well known owners of this name, as well as English pop singer Ronan Parke and American journalist and son of Mia Farrow and Woody Allen, Ronan Farrow.
14. Aodhan (Aid-an)
Meaning: 'little fiery one'. Known also in its anglicised form, Aidan, this name was borne by multiple figures in Irish mythology, as well as a 7th-century saint.
Famous Aodhans include Irish Senator Aodhán Ó Ríordáin and American soccer player Aodhan Quinn.
13. Callum
Meaning: "dove". This name is the Gaelic form of the Latin "columba," which shares its meaning. This name has seen a surge of popularity beyond the Emerald Isle, particularly in the United Kingdom.
Some famous Callums include English actor Callum Blue and Australian cricketer Callum Ferguson.
12. Oscar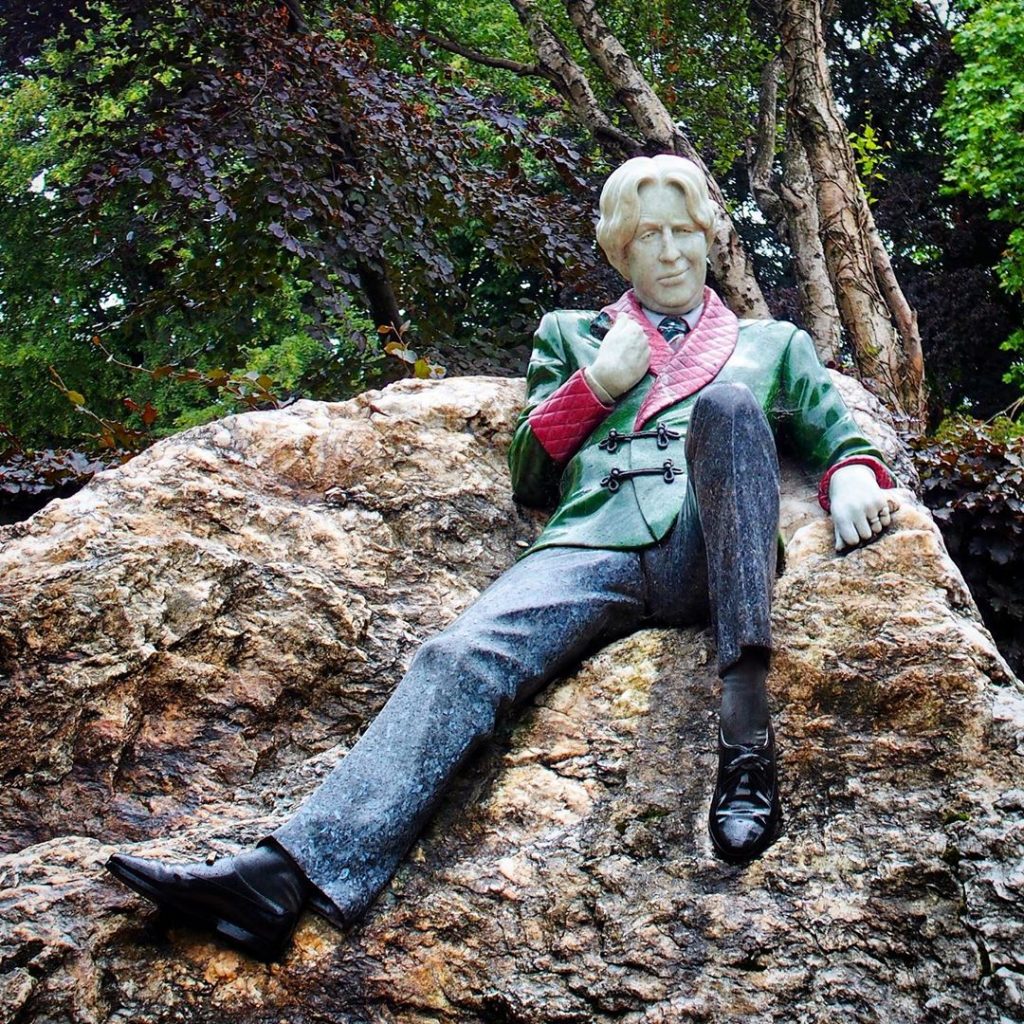 Meaning: "deer lover" or "friend of deer". Thanks to one the country's finest writers, Oscar Wilde, this name is quintessentially Irish. It is derived from the Gaelic "os" (deer) and "cara" (friend). It also has its roots in Irish mythology, as the grandson of the hero Finn MacCool had this name.
Aside from Oscar Wilde, Ireland's most well-known Oscar, the name belongs to American basketball player Oscar Robertson.
11. Eoin (ow-in)
Meaning: "young." You might recognise this name in its various forms, for example, Owen and Eoghan.
Some famous Eoins are Irish scholar and politician Eoin MacNeill, Irish novelist Eoin Colfer, and Irish model and actor, Eoin Christopher Macken.
10. Rian (ree-an)
Meaning: "king/kingly". Not much is known about this mysterious name, but it is believed to be a diminutive of the Irish word for "king".
Drummer of All Time Low Rian Dawson, American football Rian Lindell, and Australian actor Rian McLean are three famous Rians.
9. Fionn (finn, fee-in, or fyon)
Meaning: "fair-headed" or "clear." This name is shared by Fionn MacCool, one of the most important characters in Irish mythology.
Irish singer-songwriter Fionn Regan and Irish rugby union player Fionn Carr are two famous Fionns.
8. Cillian (kill-ee-an)
Meaning: "war," "strife," and "bright-headed." There are religious connotations to name, with the word 'cille' meaning "associated with the church".
Irish Actor Cillian Murphy is one of the most famous owners of the name, as well as Irish footballer Cillian Sheridan.
7. Darragh (darra)
Meaning: "oak tree" or "dark oak". While usually used in Ireland as a masculine forename, this name can sometimes occur as a surname or feminine forename.
Irish football chairman Darragh McAnthony and and Irish rugby union player Darragh Leader are two famous Darraghs.
6. Liam (lame)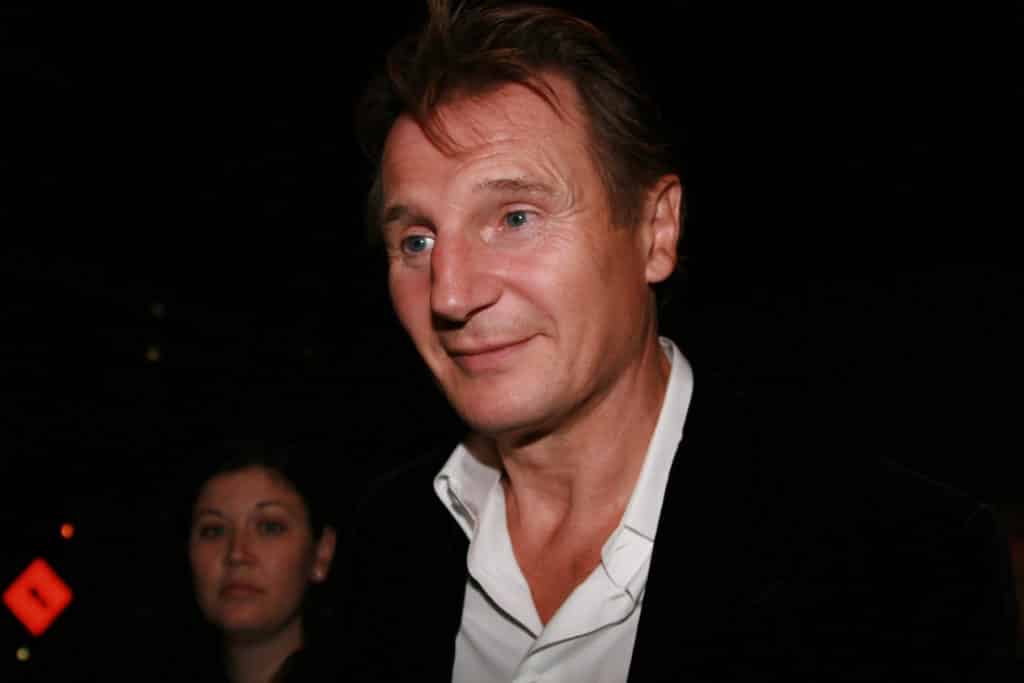 Meaning: "a strong-willed warrior" and "protector". Liam is the Gaelic Irish form of the anglicised 'William'. This name has proven particularly popular among American parents in recent years.
Famous Liams include Northern Irish actor Liam Neeson, One Direction member Liam Payne, and Australian actor Liam Hemsworth.
5. Cian (kee-an)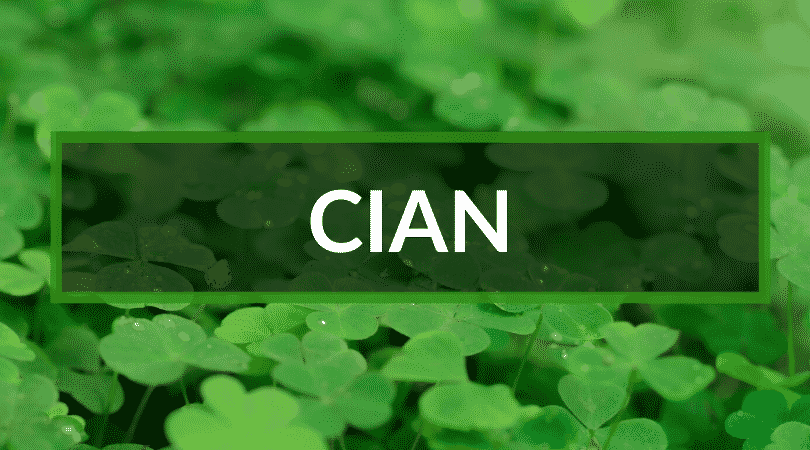 Meaning: "ancient," or "enduring." Like many Irish names, this one is rooted in Irish folklore. The figure of Cian is best known as the father of Lugh Lamhfada, one of the most prominent gods in Irish mythology.
Irish equestrian Cián O'Connor and Irish rugby union player Cian Healy are two famous Cians.
4. Padraig (paw-drig)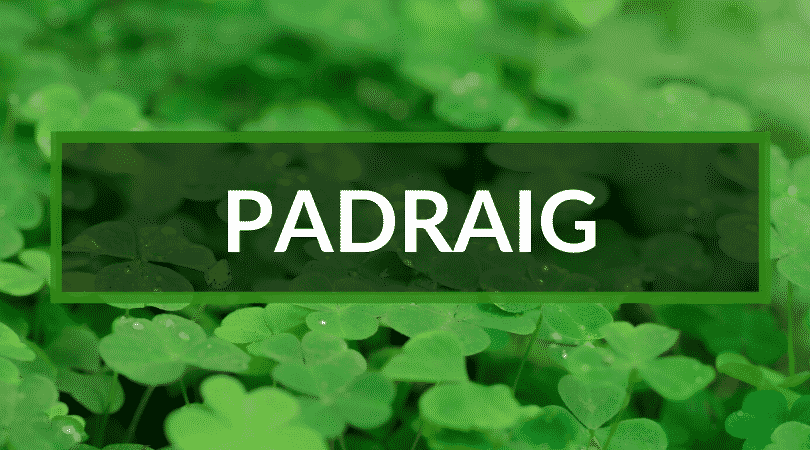 Meaning: "nobly born". The Irish form of the anglicised 'Patrick', this name is perhaps most famously linked to the patron saint of Ireland.
One of the most famous Padraigs is Irish revolutionary leader and signatory Pádraig Pearse, as well as Irish painter Padraig Marrinan and Irish poet Padraig Rooney.
3. Oisín (uh-sheen or o-sheen)
Meaning: "little deer." Oisín is a central figure in Irish mythology. Known as a poet-hero, he was the son of the Goddess Sive and the mythical warrior Fionn MacCool.
Some famous Oisíns include Irish horse racing jockey Oisín Murphy and Irish Gaelic footballer Oisín McConville.
2. Sean (shawn)
Meaning: "God is Gracious". A hugely popular and enduring Gaelic Irish boys name in Ireland and beyond, Sean is the Irish counterpart to 'William'. It is closely linked to the Gaelic girls name 'Sinead', which has the same meaning.
Famous Seans include Jamaican rapper Sean Paul and American rapper, Scottish actor Sean Connery, and musician Sean John Combs (Diddy).
1. Conor
Meaning: "lover of hounds"/"high desire". Conor is the most popular Gaelic Irish boys name out there right now. It has managed to storm the seas and oceans and make its way pretty much everywhere.
The name is derived from the Irish word "coachuhhar" and is linked to the ancient King of Ulster, Conchobhar mac Nessa.
Famous Conors include the 'notorious' Irish mixed martial artist Conor McGregor and English singer-songwriter Conor Maynard.
Did your name make the list? Not to fear if not. Names of Irish descent seem to be causing endless fascination for many parents all over the world. In essence, it's only a matter of time until they get through them all!
Check out our list of the top Gaelic Irish girl names here.
Read about more Irish first names
100 popular Irish first names and their meanings: an A-Z list
Top 20 Gaelic Irish girl names
20 Most Popular Irish Gaelic Baby Names Today
Top 20 HOTTEST Irish Girl Names Right Now
Most popular Irish baby names – boys and girls
Things you didn't know about Irish First Names…
Top 10 unusual Irish girl names
The 10 hardest to pronounce Irish first names, Ranked
10 Irish girl names nobody can pronounce
Top 10 Irish boy names that nobody can pronounce
10 Irish First Names You Rarely Hear Anymore
Top 20 Irish Baby Boy Names That'll Never Go Out of Style
Read about Irish surnames…
Top 100 Irish Surnames & Last Names (Family Names Ranked)
The 10 most popular Irish surnames worldwide
The Top 20 Irish Surnames and Meanings
Top 10 Irish surnames you'll hear in America
The top 20 most common surnames in Dublin
Things you didn't know about Irish surnames…
The 10 Hardest to Pronounce Irish Surnames
10 Irish surnames that are always mispronounced in America
Top 10 facts you never knew about Irish surnames
5 common myths about Irish surnames, debunked
10 actual surnames that would be unfortunate in Ireland
How Irish are you?
How DNA kits can tell you how Irish you are