Written by an American who has been to them all.
Ireland is one location of which many Americans love travelling. While Ireland is not a place of many tourist traps and long lines, there are certainly popular day trips and destinations that are a must-see for visiting Americans. These fantastic sites make the list of the top twelve stereotypical things that Americans do and see while in Ireland.
12. Tour a Brewery
Though Guinness is the preferred brewery tour that Americans frequent due to the stout's popularity, other breweries are also hot spots for American tourists. As beer is a beverage of choice in Ireland, it is no wonder many tourists enjoy going behind the scenes to see how world-renowned ales and lagers are crafted. Generally, breweries give a sample of their product at the end of each tour, which is only a bonus for some Americans looking to drink their way through Ireland.
11. Visit the Cliffs of Moher
The stunning cliffs are known worldwide for the breathtaking views on the West coast of the Republic of Ireland. Overlooking the Atlantic Ocean, the cliffs are a popular tourist destination and many Americans travel to Ireland for a chance to see them in person. There is a reason the Cliffs of Moher make the cut; they are simply gorgeous and unlike anywhere else on Earth.
10. Listen to Pub Music in Doolin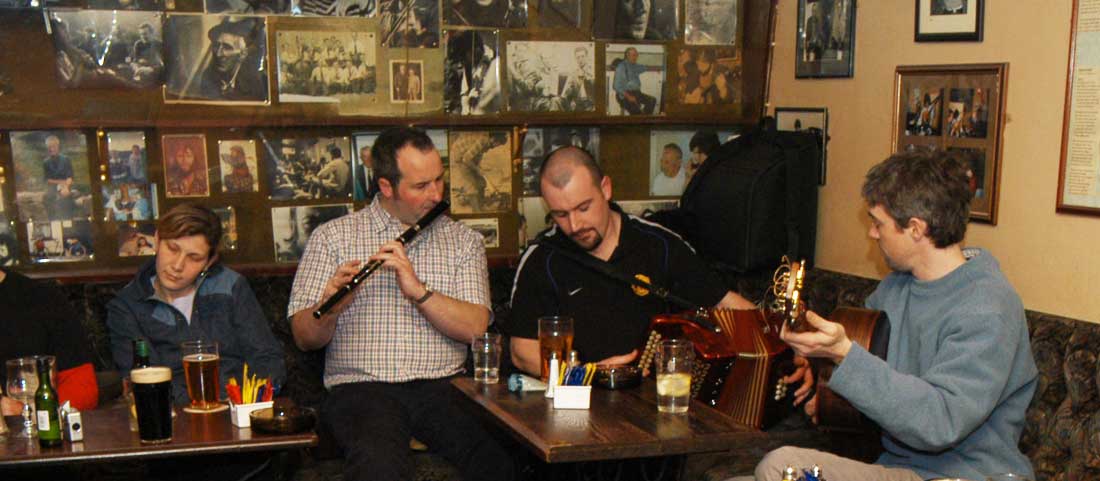 The small town of Doolin in County Clare is home to brilliant pub music that has steadily become more well-known to Americans travelling to Ireland. Doolin was once a well-kept secret due to its remote location, but over the past decade, word has spread regarding the quality of music in the quaint town consisting of pubs and beautiful landscapes. It had become a must-see for any music fan visiting the area.
9. The Giant's Causeway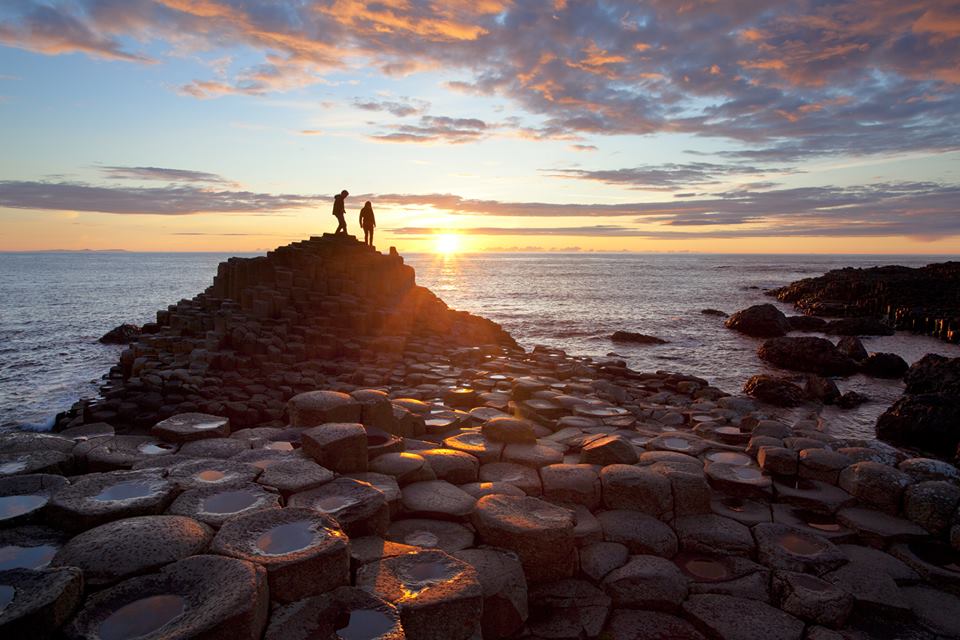 This popular destination in Northern Ireland is one spot that Americans know they must see when hopping the pond to Ireland. With unique landscape and an interesting history, the infamous Giant's Causeway makes a lovely day trip for Americans looking to see something a little different.
8. Visit a Castle
There are countless castles across Ireland. While some are more in tact and easily accessible to the public, every American visiting Ireland makes it a point to explore at least one castle on their trip. It isn't difficult; with so many that are easy to get to, most Americans can boast seeing quite a few on their trip to Ireland. These structures are greatly appreciated by American tourists whose own country's history is far shorter than that of Ireland where castle's are a beautiful treat for visitors seeking a taste of history.
7. Blarney Castle, Cork
In addition to visiting other, lesser-known castles, Americans love to visit Blarney castle for their chance at kissing the Blarney Stone. The gift of eloquence is something most American's take home with them after daringly hanging upside down off the side of the 550 year old structure.