Written by an American who has been to them all.
Ireland is one location of which many Americans love travelling. While Ireland is not a place of many tourist traps and long lines, there are certainly popular day trips and destinations that are a must-see for visiting Americans. These fantastic sites make the list of the top twelve stereotypical things that Americans do and see while in Ireland.
12. Tour a Brewery
Though Guinness is the preferred brewery tour that Americans frequent due to the stout's popularity, other breweries are also hot spots for American tourists. As beer is a beverage of choice in Ireland, it is no wonder many tourists enjoy going behind the scenes to see how world-renowned ales and lagers are crafted. Generally, breweries give a sample of their product at the end of each tour, which is only a bonus for some Americans looking to drink their way through Ireland.
11. Visit the Cliffs of Moher
The stunning cliffs are known worldwide for the breathtaking views on the West coast of the Republic of Ireland. Overlooking the Atlantic Ocean, the cliffs are a popular tourist destination and many Americans travel to Ireland for a chance to see them in person. There is a reason the Cliffs of Moher make the cut; they are simply gorgeous and unlike anywhere else on Earth.
10. Listen to Pub Music in Doolin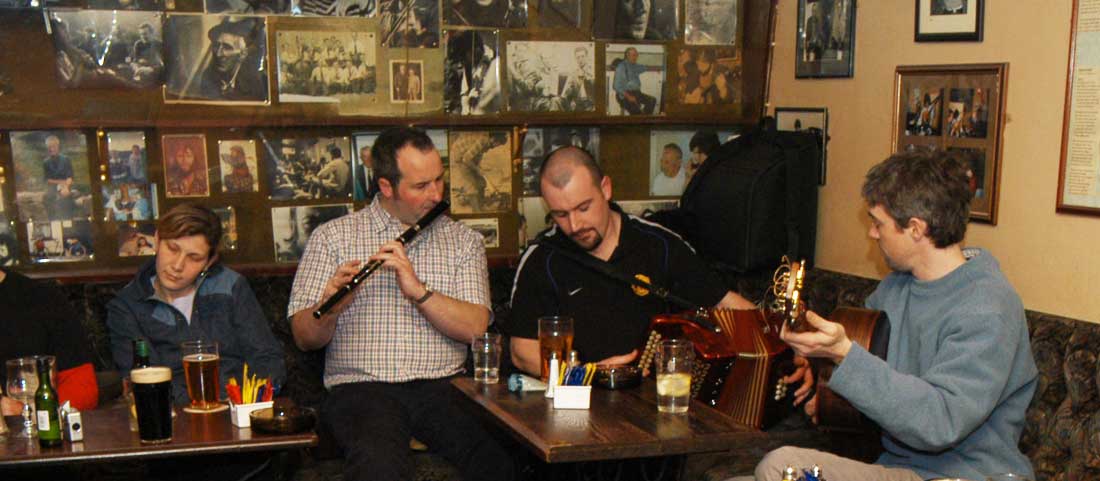 The small town of Doolin in County Clare is home to brilliant pub music that has steadily become more well-known to Americans travelling to Ireland. Doolin was once a well-kept secret due to its remote location, but over the past decade, word has spread regarding the quality of music in the quaint town consisting of pubs and beautiful landscapes. It had become a must-see for any music fan visiting the area.
9. The Giant's Causeway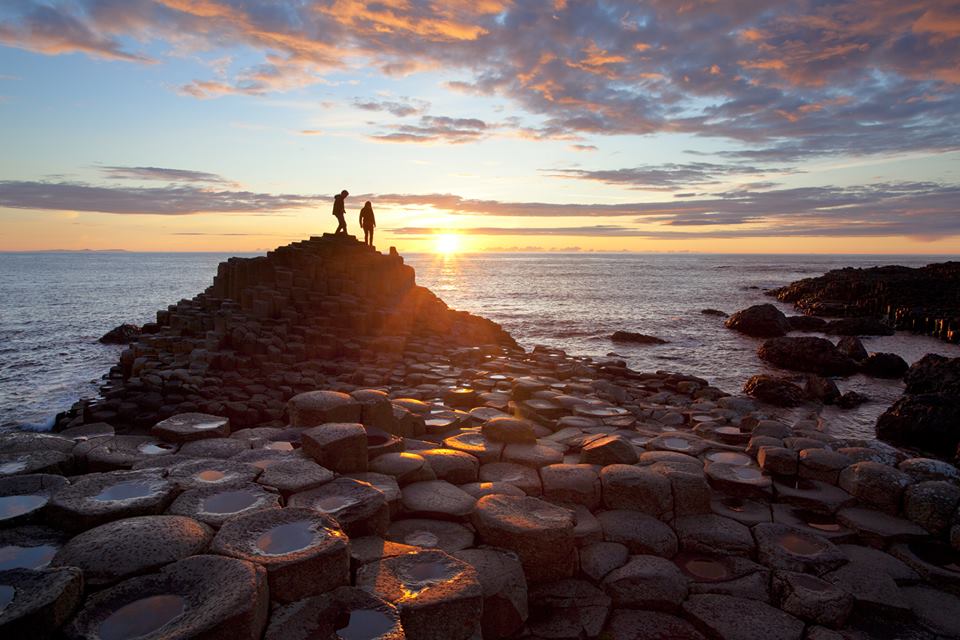 This popular destination in Northern Ireland is one spot that Americans know they must see when hopping the pond to Ireland. With unique landscape and an interesting history, the infamous Giant's Causeway makes a lovely day trip for Americans looking to see something a little different.
8. Visit a Castle
There are countless castles across Ireland. While some are more in tact and easily accessible to the public, every American visiting Ireland makes it a point to explore at least one castle on their trip.
It isn't difficult; with so many that are easy to get to, most Americans can boast seeing quite a few on their trip to Ireland. These structures are greatly appreciated by American tourists whose own country's history is far shorter than that of Ireland where castle's are a beautiful treat for visitors seeking a taste of history.
7. Blarney Castle, Cork
In addition to visiting other, lesser-known castles, Americans love to visit Blarney castle for their chance at kissing the Blarney Stone. The gift of eloquence is something most American's take home with them after daringly hanging upside down off the side of the 550 year old structure.
6. The Book of Kells
Any American visiting Dublin is likely to take a trip to Trinity College to see the infamous Book of Kells; a manuscript written in Latin of the Gospels from the Bible dating back to 800 A.D. The Book of Kells is displayed in the beautiful Trinity College within the Old Library, which dates back to the eighteenth century. For history buffs, especially, the tour is well-worth the visit.
5. Inishmore
The Aran Islands are a cluster of tiny islands off the West coast of the Republic of Ireland. While there are day trips to the three islands, Americans are most likely to go to Inishmore, the largest of the islands. Travel by boat near Galway to Inishmore and here, tourists will certainly visit Dún Aonghasa, a prehistoric hill fort overlooking a staggering cliff that drops to the ocean.
4. Grafton Street, Dublin
Americans adore a stroll along Grafton Street in Dublin, where they can buy souvenirs from fantastic shops, watch live street performers, have a cup of coffee, or enjoy a lovely meal. It is a bustling area with much to see and do, and is on the list of must-see attractions for visiting Americans in Dublin.
3. The Ring of Kerry
Whether visiting on a guided bus tour or renting a car, it is a guarantee that most Americans visiting Ireland will journey around at least part of the Ring of Kerry. Known for stunning landscape, tourists can travel by bus or car on the main roads; but for the more adventurous, it is not uncommon to cycle, hike, or horseback. With Iron-Age forts and ancient monasteries, there is plenty to see.
2. The English Market, Cork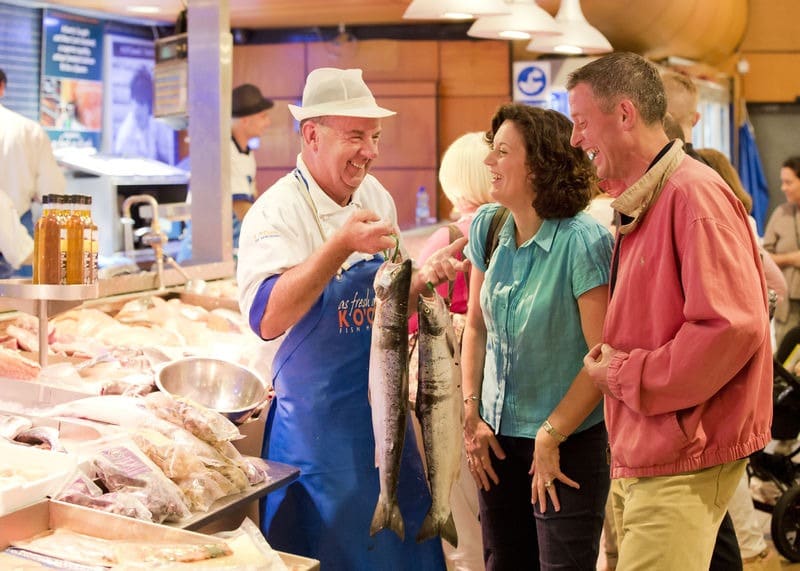 Cork's city centre is home to a well-frequented market. Americans love making a pit stop to the unique market to purchase food to bring home or enjoy on their trip. With its history dating back to the 1700s, the English Market is a must-see for Americans in Ireland.
1. Galway City
The centre of Galway is amongst of the most cherished spots for Americans to visit on a trip to Ireland. Galway has been often featured in pop culture, from movies to songs, making the charming city more popular over the past few decades. With plenty to see and do in this coastal town, Galway has become a hot spot for American tourists seeking a friendly, Irish experience.