Ireland has some of the best beaches in the world. This article highlights our countdown of 11 beaches in Ireland you need to see before you die.
11. Portsalon Beach, Co. Donegal
Portsalon Beach is a beautiful sandy beach on the shores of Lough Swilly. It gently slopes towards the Atlantic ocean and is located in a Natural Heritage Area. This beach is truly magnificent when viewed from above. The beach at Portsalon can be reached by travelling north east in the R246 from Carrowkeel to Portsalon. It is widely-recognised as one of Donegal's finest beaches and indeed, one of Ireland's top beaches.
10. Five Fingers Strand, Donegal
Located close to the townland of Lagg, on the Inishowen peninsula, Five Fingers Strand is considered by some as the starting point of the Wild Atlantic Way. Five Fingers Strand is home to some of the highest sand dunes in Europe as well as some stunning views towards the Atlantic to Glashedy Island.
9. Dooey Beach, Donegal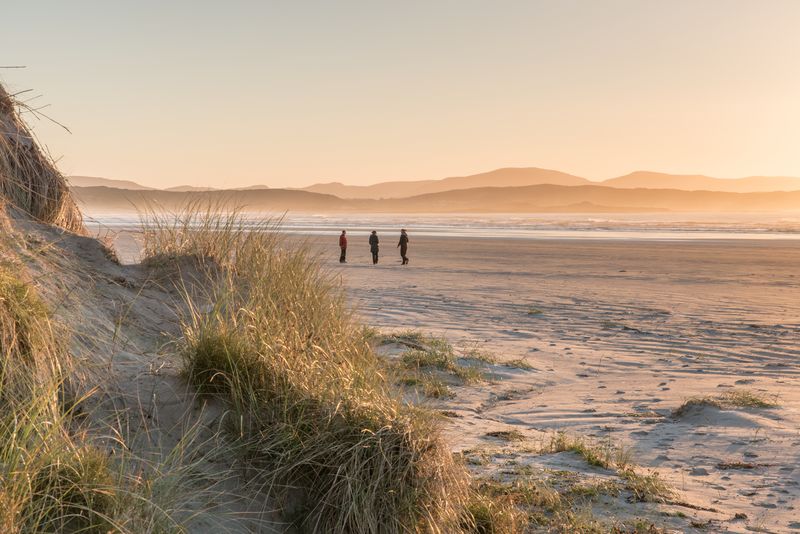 Dooey Beach is nestled in a tiny village close to the Donegal town of Glencolmcille and with crystal clear water and stunning surroundings, the beach could be described as a paradise by many, especially when the weather is kind. And when the sun is shining, Dooey Beach really is something special.
8. Strandhill, Sligo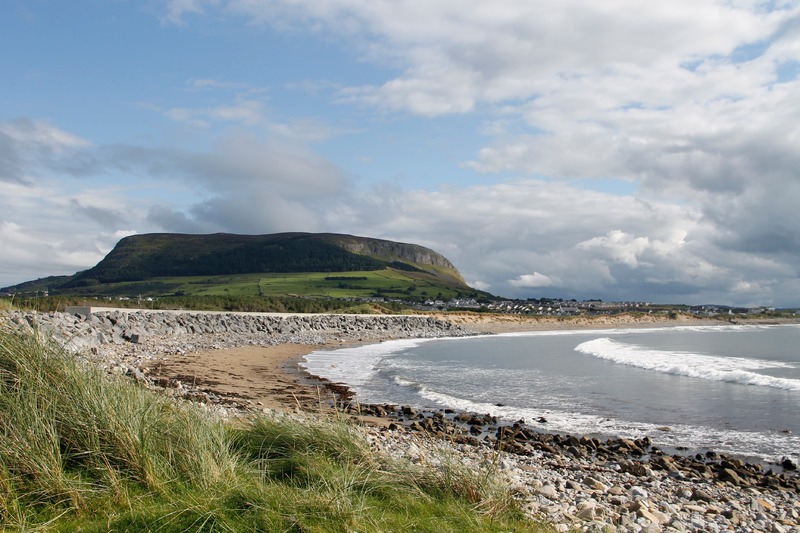 They say a good place to live is a good place to visit and this couldn't be any truer when speaking about the community of Strandhill. The seaside village really has it all. Although the water isn't safe for swimming, due to the strong current, this little place so much more to offer visitors, including surfing, sand dunes and its close proximity to Knocknarea, The Glen, Culleenamore and Killaspugbrone church.
From north to south, Ireland has an abundance of beautiful beaches. For this reason, it is very difficult to narrow all the beautiful beaches down to a small list of just 10. However, we have done our very best to highlight our Top 10 Beaches in Ireland you should visit before you die.
7. Coumeenole Beach, Dunquin, Co. Kerry
Seeing photos of this beautiful place might prompt you to ask whether this magical beach actually exists, however, we can assure you that the beauty is very much real. This place is so beautiful that Lonely Planet once described it as "one of the most beautiful places on earth", and after visiting, you will have to agree.
Unfortunately, swimming is not recommended here due to strong and unpredictable currents, however, the surrounding cliffs make the perfect place to walk and take photographs of the scenery.
6. Inchydoney Beach, Co. Cork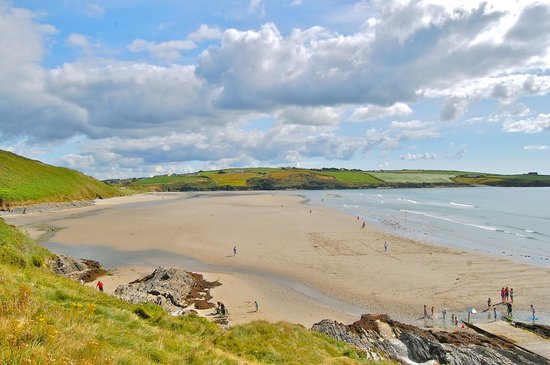 With its peaceful and spacious sands, this breathtaking beach, located just outside Clonakilty in western Cork has reigned supreme on Ireland's beach lists among TripAdvisor users for three consecutive years, receiving several coveted Travelers' Choice Awards.
Revelers are able to relax next to the crystal clear waters and enjoy optimal conditions for surfing. The Virgin Mary's Bank headland has also been connected to the mainland with a helpful causeway to make life easier for travellers.