With such a rich history and tradition of music, from classic trad sessions to world-famous musicians, Ireland and music come hand in hand.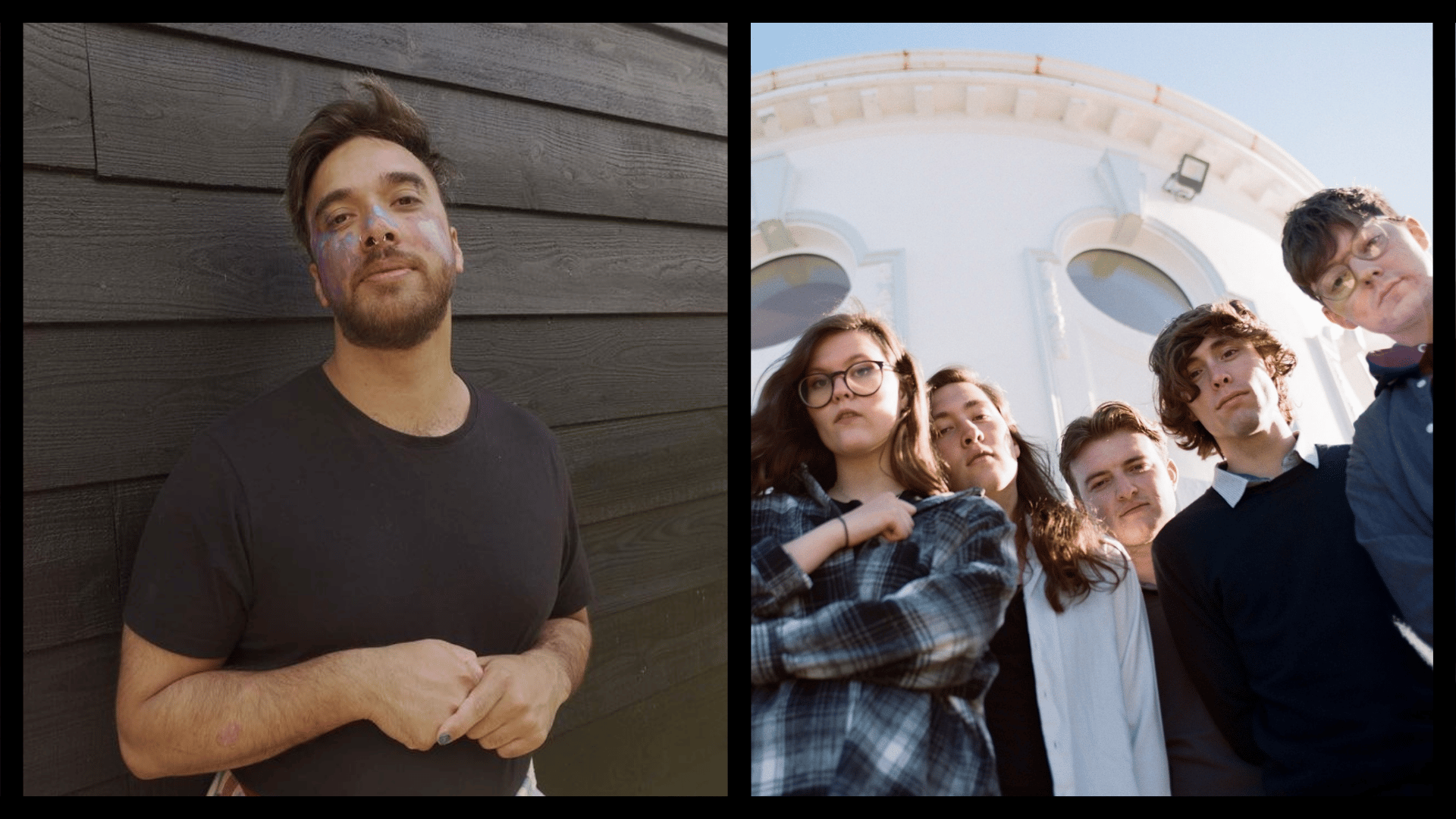 Looking to add some new music to your Spotify playlist? If so, we highly recommend checking out these ten incredible up-and-coming Irish bands and music artists.
From princesses of pop to indie rock bands to music inspired by Irish traditions, Ireland's music scene is as diverse as they come. So, no matter what your taste in music, we're sure you'll find an Irish music artist you'll love.
Curious to learn more? Read on to discover our top ten favourite up-and-coming Irish bands and music artists that are set to make it big.
10. Sammy Copley ‒ a TikTok singing sensation
TikTok has proven to be a hugely beneficial platform for smaller artists, with the likes of Eurovision runner-up Sam Ryder finding fame on the app.
The same happened for 21-year-old singer-songwriter Sammy Copley, whose singles 'To The Bone' and 'Irish Goodbye' have taken the app by storm.
9. St. Bishop ‒ a fresh and modern sound
Monaghan-born queer alt-pop artist St. Bishop offers a fresh and modern sound that makes them one of the best up-and-coming Irish bands and music artists.
With an electro-pop sound and emotional lyrics we can all relate to, St. Bishop is undoubtedly one to watch in the coming months. His latest self-titled EP is worth a listen if you haven't already!
8. Aimee ‒ a fun and lively sound
Aimee has been on the scene for a few years. Still, this pop princess is really making waves in the Irish music industry.
Bringing in the crowds during her performances at Indiependence Festival and Electric Picnic this summer, 2023 is set to be her biggest year yet.
7. Brooke Scullion ‒ Ireland's Eurovision hopeful
Ireland didn't manage to make it into the final of Eurovision 2022, which we think was a major shame, considering the incredible Brooke Scullion was their entry.
The County Derry-born singer was also a contestant on series nine of The Voice UK. She wowed judges on the show, with all four expressing interest during her blind audition.
6. Dyvr ‒ for deeply personal music about the constraints of sexuality and gender
Belfast-based Dyvr produces stunning electro-pop music that spreads a message of positive queer representation. With a fresh sound and important messages, Dyvr is certainly one we love.
An artist and activist, all of their songs across their three beautiful EPs have a deeply personal meaning. Already having received much acclaim, we can't wait to see what's to come next for Dyvr.
5. Saibh Skelly ‒ a young and talented musician
Just 18 years of age, Dublin-born Saibh Skelly is among the best up-and-coming Irish bands and music artists making waves in the industry right now.
Having gained popularity on the video-sharing platform YouTube when she was just 15, Skelly has gained a huge loyal following online.
4. Stevie Appleby ‒ a former member of a popular band
A former member of Dublin-based rock band Little Green Cars, Stevie Appleby's solo music is everything we could have hoped for and more.
Offering a distinctive folk/pop sound, Appleby decided to leave the band to pursue his own sound. And personally, we're glad he did!
3. Carrie Baxter ‒ an Irish-born, London-based artist
Born in Ireland but based in London, Carrie Baxter has grown a huge listenership with her incredible R&B/soul sound, following several tracks released in 2021.
With various shows scheduled across the UK and Ireland for the rest of the year, we recommend booking tickets now to experience Baxter before she's selling out arenas!
2. Brand New Friend ‒ performed alongside big names
An alternative-indie band from Castlerock in Northern Ireland, Brand New Friend has gone from strength to strength since forming back in 2015.
Gaining a huge following from supporting the likes of Snow Patrol and performing on the BBC Introducing Stage at festivals such as Reading and Leeds, they are certainly one to watch.
1. Soda Blonde ‒ born from the break up of Little Green Cars
Topping our list of up-and-coming Irish bands and music artists you need to watch is Soda Blonde. Made up of former band members from Little Green Cars, Soda Blonde's sound is fresh and unique.
Their debut album, released in July 2021, proved that this band knows exactly what they're doing. So, we can't wait to see what's to come from them next.